Port Aransas, Texas is a small town on the Gulf Coast known for its beautiful sights, delicious seafood, and relaxed environment. There are many places to visit in Port Aransas that will help you feel right at home in this Texas coast town, and if you're looking for specific activities, there are plenty of things to do here for everyone.
Whether you're a permanent resident or just visiting for a few days, you're sure to find something to keep you entertained. From fishing and golfing to shopping and dining, there's something for everyone in this coastal town. So what are you waiting for? Get out there and explore everything that Port A has to offer!
Here are 22 things to do in Port Aransas that guarantee you'll have tons of fun in one of Texas' premier beach towns.
COOLEST PLACES TO STAY IN PORT ARANSAS
Best Budget House Option. Kona Cottage is a one-bedroom accommodation with queen, full and twin size beds. It's small, but the price is right. It's a 12-minute walk from Port Aransas beach.
Best Luxury House Option. Trendy Beach House with Private Pool has 3 luxurious bedrooms, and a private deck with pool and BBQ. It's prefect for larger families, or to share with friends. It's beautiful, modern, and stylish — and it's just an 8-minute walk to the beach!
Best Hotel Option. Days Inn by Wyndham Port has an outdoor pool and hot tub and is less than a mile to the beach. This location is also great for couples.
SOAK UP THE SUN ON PORT ARANSAS BEACH
Families Fly Free is a program that has introduced hundreds of families to the joys of flying free using travel rewards – including our family! Want to learn how to save thousands of dollars making your travel dreams come true? Click here to grab 7 Secret Hacks that the owner personally uses to fly her family for 4 for free all over the world!
If you're visiting Port Aransas in the warmer months, then a trip to Port Aransas Beach is necessary. This town has one of the best beaches in Texas, and it's a hotspot for beachcombers and surfers alike. If you choose to visit at the peak of summer, make sure to bring plenty of sunscreen, because the rays here are hot and direct!
The beach at Port Aransas is a great place to spend a day or two, as it features 18 miles of public beach, soft sand, shallow waters, and plenty of natural beauty. Bring some snacks with you so you can have a picnic right there on the shoreline.
RENT A GOLF CART
If you want to get around Port Aransas in a fun and unique way, you should consider renting a golf cart. This will allow you to take in the sights of the town from a different perspective and enjoy this activity at your own pace. You can even take a few extra turns around the greens if you wish!
A handful of local rental companies have reasonable prices and reliable vehicles. One of Port A's largest golf cart rental companies is Port A Beach Buggies. These vehicles are made sturdier than the tiny golf carts that we use when playing golf, so that you can take them on any terrain. Just make sure to call ahead of time so that they can have your cart ready for you when you arrive.
BOARDWALK AT PORT ARANSAS NATURE PRESERVE
One of the newest attractions in Port Aransas is the Boardwalk at Port Aransas Nature Preserve. This pier-style boardwalk takes you through a small patch of wetlands home to all kinds of local wildlife. It's an excellent place for families and photographers alike, and it's free to visit.
LEONABELLE TURNBULL BIRDING CENTER
Port Aransas Nature Preserve is home to more than 90 bird species and several other animals, so this should be at the top of your list if birds are your thing.
The center has beautiful wooden buildings to see all kinds of native Gulf Coast birds like cormorants and herons. They even have tours where you can learn about the different types of plants and animals that live in this area.
Flying into Corpus Christi? You're going to need a car. Great rates and comparisons on all major brands, including Enterprise and Hertz make Discover Cars our favorite travel tool. Click here to compare rental car prices.
SET SAIL ON RED DRAGON PIRATE CRUISE
Those traveling with kids will want to check out the pirate cruises offered by Red Dragon. This company has been operating for years, and they make sure every trip is full of fun and excitement. During your voyage, pirates will lead you around bays and in the Gulf as you try to spot dolphins, rays, and other local wildlife.
On the pirate ship, actors in costume will keep the kids entertained, while adults can enjoy a drink from the bar. The ship is a sailboat with three masts, so it's the perfect place to take a few memorable photos.
CHECK OUT THE PORT ARANSAS MUSEUM
The Port Aransas Preservation and Historical Association, whose goal is to preserve this fishing town, also hosts this small museum. Permanent exhibits include the bell from the train that transported rocks to build jetties, video of Port Aransas in the 1920s and 1930s, video interviews with notable residents, and more!
This half-day activity is perfect for history buffs and families with teenagers.
LOOK OUT AT ROBERTS POINT PARK
Roberts Point Park is a 50-acre park that features a boardwalk, playground, and pier. Visitors can watch majestic creatures, like sea turtles and dolphins, along the jetty and enjoy the views of Port Aransas and Mustang Island. It's a great place to take the whole family on a nice walk or even pack a picnic for an afternoon trip.
Big ships also take to the waters here.
For the ultimate unobstructed view of Port Aransas and Mustang Island, the Keeler Observation Tower is the place to be. This two-story tower sits right on the edge of the water, and it's perfect for getting some professional photos of the area. Be sure to bring binoculars and a good camera, as it's the best way to immortalize some of these sights!
BRING YOUR BINOCULARS TO THE ARANSAS NATIONAL WILDLIFE REFUGE
Located in Austwell, the 115,324-acre Aransas National Wildlife Refuge is home to more than 350 bird species and almost 400 types of plants. It is also an excellent place for kayaking and fishing, and the most dedicated birdwatchers might even spot an endangered whooping crane. Hunting and fishing are allowed in some parts, but they are very restricted and require prior permission.
The Aransas National Wildlife Refuge is perfect for an all-day hike or bird watching trip.
The whooping cranes are a rare sight, so it's worth getting out your camera for. These cranes stand almost 5 feet tall and have a wingspan of over 7 feet! They look very similar to regular sandhill cranes but are distinguished by their black head and red crown.
You should note that the crane population in the refuge is monitored and restricted by the U.S. Fish & Wildlife Service.
SEARCH FOR DOLPHINS
Conveniently located in the Gulf of Mexico, Port Aransas is a great place to spot dolphins. The animals are naturally attracted to the warm waters around this region and can be observed during several tours and cruises. Dolphin-watching is a fantastic family activity, as most boats offer knowledgeable staff who can point out different types of wildlife, and they often let people get up close for some incredible photos.
Visitors can take it upon themselves to do some dolphin watching, too! You can get your family and friends on the water by renting a kayak or fishing boat. All you need to do is paddle out a few hundred feet from shore and wait for these intelligent creatures to spot you and approach your boat.
Another option is to hop aboard the The Mustang and take a guided cruise through the wildlife sanctuary. Visitors can spot dolphins, sea turtles, and much more!
The tour usually lasts about an hour and a half, passing by many islands, including one that's home to the endangered whooping crane.
CHARTER A FISHING BOAT (OR GO WITH A GROUP)
Fishing is one of the most popular pastimes in Port Aransas, and for a good reason. The shallow and calm waters (especially along the jetties) make this destination a fisherman's dream!
There are so many species to catch in the Gulf of Mexico, you'll have to take a few trips to try them all. Striped mullet, red drum, black drum, blue crabs, trout, speckled trout, flounder, and sheepshead can all be found here.
To get the most out of your experience, it's recommended that you charter a boat and do some deep sea fishing. You'll get to pick where to go, how long the trip lasts, and even who fishes with you.
The captain will know the best hotspots for certain fish species at different times of day, so be sure to keep his advice in mind! There are many services around Port Aransas to choose from, each offering other packages and types of boats.
Port Aransas is a fisherman's paradise and was named the Fishing Capital of Texas. With over 20 fishing tournaments a year and more than five different fish species to catch, it's the perfect destination for a fun day on the water.
Newcomers can also enjoy the sport, with equipment rental and experienced instructors available throughout the city.
If the deep sea is too rough for you, take the family to the Horace Caldwell Fishing Pier for even more fishing fun! You can fish right off the pier.
The concrete pier stretches 1230 feet out into the Gulf — meaning you'll be able to find the same fish you'd find out on a boat that was 10-15 miles out.
After a hard day's fishing, there's no place better to relax than Fin's Grill and Icehouse. Bring your catch to the restaurant, and watch them clean and cook it for you!
The food is delicious, the beer is ice-cold, and the fresh breeze of the Gulf of Mexico will fill your lungs.
TAKE THE FERRY TO CORPUS CHRISTI
Another fun activity, and a great way to spend the day on the water, is to take one of the ferries across to Corpus Christi! This city, tucked into a beautiful bay, is filled with fun things to do.
History buffs will love learning more about the Lone Star State, from festivals and concerts to museums. The ferry ride only lasts 10 minutes, and you can even bring your car across for a few extra dollars.
WATCH BOATS BEING BUILT AT FARLEY BOAT WORKS
Engineers and boat-lovers alike will want to visit Farley Boat Works in Port Aransas. The process of making boats is prolonged and detailed, but well worth watching if you appreciate hard work! After the wood dries, the craftsmanship begins with hammering, drilling, sanding, and painting.
This non-profit organization is a living exhibit dedicated to the art of boat-building. Visitors are encouraged to watch the process and learn about the history of Port Aransas' shipyard.
EXPLORE MUSTANG ISLAND STATE PARK
Located in Corpus Christi just a few minutes from Port Aransas, is the gorgeous Mustang Island State Park. The park has five miles of Gulf beachfront with plenty of dunes and wildflowers.
There are trails for hiking, exploring the wetlands, and birding! There are also 48 water and electric campsites and 50 rustic campsites.
Another popular activity in Mustang Island State Park is paddling. Rent a kayak or stand up paddle board and enjoy the calm waters of the Gulf, where your favorite fishing prey swims in shallow waters.
VISIT THE TEXAS STATE AQUARIUM
If you have kids, a planned visit to the Texas State Aquarium is a must. This exciting attraction has exhibits, endangered animals, the largest acrylic window in North America (68 feet), and more! It's the perfect place for children who love marine life and great for adults looking to learn something new.
During your visit, be sure to check out their fantastic exhibits, such as Dolphin Bay, Stingray Lagoon, Saving Sharks, Tentacles, Tortuga Cay, Otter Creek, Swamp Tales, and more.
HORSEBACK RIDE ON THE BEACH
For a memorable family experience, take a horseback ride on the shores of North Padre Island, not far from Port Aransas. It's a great way to take in the beauty of the sights while enjoying time out in nature. The beach is soft and clean, so horseback riding there is very safe! The gentle waves will also have a calming effect on your soul.
The top company offering this experience is Horses on the Beach in Corpus Christi. Their stallions are big and strong but also incredibly gentle. You'll be safe and sound with your guide by your side, who will make sure you have a fun experience! Ask about their sunset rides for a bonus romantic moment spent with your loved one.
HUNT FOR SHELLS ON SAN JOSE ISLAND
Finally, if you're a shell collector, be sure to visit San Jose Island! It's just a short boat ride from Port Aransas, but it feels like the opposite side of the world. The island is surrounded by pristine beaches and clear blue water for your relaxation pleasure. You can find anything from Japanese Fighting Conchs to Moon Shells here, which is why it's the perfect place for shell hunters.
Pick up a guide to help you identify which shells are safe to take home and where they come from! Shelling is becoming an increasingly popular tourist attraction, so be sure to get there early in the day.
SAVE MONEY WITH OUR FAVORITE TRAVEL PARTNERS
YOU MIGHT ALSO ENJOY
MORE INFORMATION FOR YOUR TRIP TO TEXAS
WHERE TO STAY IN PORT ARANSAS
Follow us here: Facebook | Twitter | Instagram | Pinterest | YouTube | MSN | TripAdvisor | Flipboard
All articles belong to 365 Atlanta Family LLC, and all photos belong to us as well, unless otherwise noted. It's all copyrighted. Please don't repost anything elsewhere without asking me first. All rights reserved. This site uses cookies to enhance your experience.
We make no guarantees of any price listed on our site. We are not responsible for content on external web sites linked from ours, including linked resources, an external blog post, any partner site, hotel property sites, or affiliate sites. We only write about places we love in an attempt to help you in your adventures, but we can't guarantee you will love them, too.
Posts may contain affiliate links at no cost to you. Several of our trips are also compensated by the respective tourism boards for the city or state we are visiting. This never impacts how we share the destination with you – opinions are always our own and we pride ourselves on that. We do not sell links or accept unsolicited guest posts under any circumstances. Don't even ask.
United States Copyright, 365 Atlanta Family, LLC
View our Privacy Policy | Subscribe to our Newsletter | Contact Site Owner | View Terms & Conditions | About Us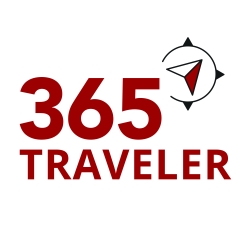 Latest posts by Hank Neutrino, Staff Writer
(see all)