Rochester, Minnesota was put on the map as the birthplace of the medically distinguished Mayo Clinic. The hospital is known worldwide for its personalized health care, innovative research, and top-rated choice of patients with difficult-to-treat and rare conditions.
Rochester is also known for its rolling hills, bike paths, other outdoor activities, historical history, and modern downtown area, as well as its arts and culture. It's the third-largest city in Minnesota, with a population of 121,395 people.
Rochester sits on the banks of the Zumbro River, making it a beautiful summer destination with concerts every weekend. The city has more than 3500 acres of parkland and over 85 miles of paved trails.
Here are 19 of the best things to do in Rochester MN that you need to add to your bucket list.
QUARRY HILL NATURE CENTER
Quarry Hill Nature Center sits on more than 300 acres of land purchased by the City of Rochester from the state hospital farm. Within park boundaries, you can find a pond, a sandstone cave, and more than 8 miles of hiking trails, including paved trails. There is also a nature center building that is fully staffed, and also houses animals native to Minnesota.
Animals that live at the nature center include snakes, turtles, fish, frogs, a Saw-Whet Owl, Eastern Screech Owl, and an American Kestrel. They also have an indoor honeybee hive. Once you've learned about the local animals, you can grab a wildlife checkoff list and head to the trails.
There are various trails that meander through the park, some are family-friendly, while others are a bit more strenuous. During the winter months, these same trails can be used for cross country skiing, as well as snowshoeing.
Fossil hunting is also a popular activity in the park. Visitors frequently find Brachiopods, Trilobites, Cephalopods, and Gastropods fossils. There are two quarries in the park, the "new" quarry, and the "old quarry," and both are great spots to search for fossils. You're allowed to take fossils with you, as long as they can fit in the palm of your hand.
ROCHESTER ART CENTER
The Rochester Art Center is open Wednesday through Sunday from 11 am to 4 pm. Throughout the year, the Art Center hosts different exhibits from local, regional, and national artists. Rochester Art Center offers tours, private tours, workshops, and even summer camps.
The Rochester Art Center also participates in Art4Trails, which is a public art initiative that promotes local artists by featuring outdoor art installations along hiking and walking trails throughout the city.
DOUGLAS STATE TRAIL
Developed along an abandoned railroad track, the Douglas State Trail is a 13-mile trek that is actually two separate paths. There is a paved one for wheelchairs, strollers, and bikes, as well as a dirt trail for hiking and horseback riding during the warmer months, and snowmobiling in the winter.
The Douglas State Trail starts in Rochester and ends in Pine Island. Your adventure takes you through forests, rolling fields, and pastures. There are bathrooms and parking lots at the start and end of the trail.
OXBOW PARK & ZOLLMAN ZOO
The Oxbow Park and Zollman Zoo offer a full day's worth of activities for families, solo mission, or group trips. The park consists of 572 acres of land with 8 miles of well-maintained hiking trails, 4 picnic areas, camping options, ski trails in the winter, as well as the Zollman Zoo.
Fishing from or along the river is also a relaxing pastime where anglers can catch bass, panfish, carp, crappie, and redhorse. For kids and families, there is playground equipment and a 2-acre natural playground.
The Zollman Zoo houses mostly native Minnesotian species that have been injured or are sick and wouldn't survive in the wild on their own. Animals at the zoo include otters, bison, black bear, eagles, snakes, wolves, white-tailed deer, coyotes, bobcats, cougars, and more.
CHESTER WOODS PARK
Camping, fishing, and hiking are all popular things to experience at Chester Woods Park. The park offers 16 miles of trails that wind through the park and are accessible to hikers, bikers, and horseback riders. During the winter months, people also use the trails for cross country skiing and snowshoeing.
From the lake in Chester Woods Park, you can catch crappie, bass, panfish, catfish, and northern pike. Fishing from an electric trolling boat or the shoreline is allowed, minus the swimming and dog beach areas.
DOWNTOWN PEACE PLAZA
For a great selection of shopping and dining options, the Peace Plaza in Downtown Rochester is the place to go. Open to the public all year, the plaza holds different community events like farmers' markets, live music, performances, and a fall fashion show.
For some good food, check out Grand Grille, Lord Essex Tavern, and Kahler Grand. For shopping needs, there are The Grand Shops of Kahler & Marriott and HAPPY MART Convenience & Gift Baskets.
Other things to do include James Krom Natural Images Art Museum Gallery, Rochester Trolley and Tour Company, Historic Chateau Theater, and the Neon Green Studio.
MAYO CIVIC CENTER
The Mayo Civic Center is the largest event center in Southern Minnesota and overlooks the Zumbro River. The civic center hosts local, regional, national, and international conventions, entertainment, social and sporting events, and of course, concerts.
During the summer months, free Down by the Riverside concerts happen every Sunday night outside in Mayo Park, right behind the civic center.
MAYOWOOD MANSION
The Mayowood Mansion was the home of Dr. Charlie Mayo, co-founder of the Mayo Clinic, and his son, Dr. Chuck Mayo. The estate sits on 3,000+ acres and includes a man-made lake, greenhouses, a botanical garden, an Oriental Tea House, and several working farms
The home was built in 1911 and has 38 rooms. Throughout the house, you will see how the Mayos lived, along with artifacts from their adventures around the world.
Tours are available of the house and include a multimedia presentation, covering more than 50 years of family life.
THE PLUMMER HOUSE
The Plummer House was opened in 1928 and named after the architect of the building, Henry S. Plummer, M.D. Dr. Plummer also created many of the medical systems and procedures, like the medical record and registration system, that the Mayo Clinic still uses today.
The 15-story historical site was designed to aid in the easy movement of patients, and to be a space where co-workers could congregate. There is also a massive library with thousands of books and medical journals, and you could pass medical records with a pneumatic tube system.
You can take guided tours of the building and see how beautifully detailed the building is.
SKYWAYS & PEDESTRIAN SUBWAYS
As you know, Minnesota can be a bit chilly at times — but Rochester has come up with a way for visitors and residents to still walk around town, but stay at a comfortable 68 degrees while doing it. How? Their climate controlled skyway and underground walkways, also known as subways.
Some of the best local businesses, shops, dining, and attractions are all accessible via their pedestrian subways. Generally speaking, the underground tunnels are open from 5:30 a.m. to midnight, and they make for a great way to get around town, without having to put on your snow boots.
ROCHESTER DOWNTOWN FARMERS MARKET
The Rochester Downtown Farmers Market is held all year long. During the winter months, November through April, they are held on Saturdays, indoors, from 9-12. During the summer months, May through October on Saturdays, they are held in Graham Park from 7:30-12, and from June to October they have held on Wednesdays at Graham Park 2-6 pm.
The Rochester Farmers Market is a "growers" only market, which means what's available is based on the seasons. Everything is grown or baked locally, and you can find meats, produce, dairy and eggs, flowers and plants, baked goods, and specialty products.
There is also ready-to-eat food available while you browse the markets. A visit here is one of the best things to do in Rochester MN!
HISTORY CENTER OF OLMSTED COUNTY
The History Center of Olmsted County is open Tuesday through Saturday from 9-5. The center sits on 54 acres and consists of two historic farmsteads, historic buildings, and the History Center Museum.
The museum is dedicated to preserving and displaying the history of Olmsted County through different collections, artifacts, and exhibits.
Exhibits include Community Connections: African Americans in Rochester, Rochester's Pride: The Beginning of Pridefest, Kalmar Township, North Central States Regional Council of Carpenters, Winter Necessities, We Are Water, Origins of Olmsted County: The Land for Enterprise, and I WANT YOU: Olmsted County Service During World War II.
SOLDIERS FIELD VETERANS MEMORIAL
The Soldiers Field Veterans Memorial is dedicated to Southeast Minnesota Veterans. It's free to the public and opens every day until 10 pm. You can pay your respects at the Wall of Remembrance, Walk of Remembrance, and Trees of Remembrance.
The park prides itself on "telling the story of conflicts throughout our history, and provides a place for members of the community to come and reflect on the weight of veterans' sacrifices."
SILVER LAKE PARK
Silver Lake Park is a great place to go for a fun day in the sun. There are soccer, football, and baseball fields, a skatepark, bathrooms that are open seasonally, a playground, and picnic areas. There is a man-made lake where you can fish for Bluegill, black crappie, and white sucker
There is a paved, 2-mile trail where you can bike, run or rollerblade, and it is perfect for strollers and wheelchairs. The park also offers paddleboats, canoes, tandem bikes, and bicycle strollers.
There is a kid's water park with water slides, climbing walls, and giant bouncy areas.
ARTWALK
Rochester, Minnesota loves art. The ArtWalk is a community project that features all forms of media. Located throughout downtown Rochester, most of the exhibits are free and open to the public. There are more than 50 different works of art on display, and they include murals, sculptures, architecture, and fountains.
If you're interested in seeing more art, you can check out the Art4Trails that were mentioned earlier. This community project features artwork by local and regional artists installed song the bike trails throughout Rochester.
CHARLES E. GAGNON MUSEUM & SCULPTURE GARDEN
The Charles E. Gagnon Museum & Sculpture Garden is open for guided tours Wed-Sat, 10 am-noon and 2 pm – 4 pm and Sundays 2 pm – 4 pm.
Charles Gagnon, affectionately called Chuck, was a famous sculptor who specialized in bronze sculptures. Gagnon's work has been featured all over the United States and the world. The museum and garden features live music, and the garden features local students.
ROCHESTER TROLLEY
Rochester Trolley and Tour Company offers private and public tours. Private tours can seat up to 33 people and travel out of town throughout the region for sightseeing, historical tours, weddings, prom, parties, and much more.
Public tours include a historical tour, a wine tour, a haunted tour, an Amish country tour, as well as holiday tours.
MINNESOTA CHILDREN'S MUSEUM ROCHESTER
Formerly known as, The Minnesota Children's Museum, Spark is an interactive play and learning area, that features permanent and rotating exhibits.
The permanent exhibits include Shipwreck Adventures, where the depicted sunken ship has kids exploring through the pilothouse and 20-foot-long decaying ship hull. They can also maneuver through a shoreline canopy of oversized plants and towering cliffs and coves, to learn about the animals that live there.
Other exhibits include The Scramble, where children can test out their fear of heights by climbing four stories and crossing a 40-foot catwalk before taking a twirly slide back down to the bottom. There is an art studio, a "space station" exhibit, and several other areas of play.
During the warmer months, there are two outdoor exhibits, the Tip Top Terrace and the Backyard Garden.
THURSDAYS ON FIRST & 3RD SUMMER MARKET AND MUSIC FESTIVAL
A summer tradition in Rochester, "Thursdays Downtown" takes place every Thursday from June through August, from 11 am to 8:30 pm.
The community comes together to enjoy arts, live music, food, and numerous other local vendors.
MORE INFORMATION FOR YOUR TRIP TO MINNESOTA
WHERE TO STAY IN ROCHESTER, MN
Follow us here: Facebook | Twitter | Instagram | Pinterest | YouTube | MSN | TripAdvisor | Flipboard
All articles belong to 365 Atlanta Family LLC, and all photos belong to us as well, unless otherwise noted. It's all copyrighted. Please don't repost anything elsewhere without asking me first. All rights reserved. This site uses cookies to enhance your experience.
We make no guarantees of any price listed on our site. We are not responsible for content on external web sites linked from ours, including linked resources, an external blog post, any partner site, hotel property sites, or affiliate sites. We only write about places we love in an attempt to help you in your adventures, but we can't guarantee you will love them, too.
Posts may contain affiliate links at no cost to you. Several of our trips are also compensated by the respective tourism boards for the city or state we are visiting. This never impacts how we share the destination with you – opinions are always our own and we pride ourselves on that. We do not sell links or accept unsolicited guest posts under any circumstances. Don't even ask.
United States Copyright, 365 Atlanta Family, LLC
View our Privacy Policy | Subscribe to our Newsletter | Contact Site Owner | View Terms & Conditions | About Us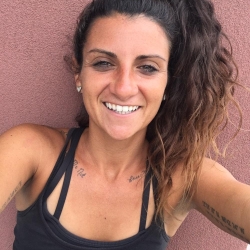 Latest posts by Amanda Strube, Staff Writer
(see all)