Brush up on some history and start packing for the vibrant and fun-loving city of Rochester. This upstate New York paradise has festivals, museums, and an intriguing culture that will have you searching for more!
From legendary figures to inspiring playtimes and creativity, walk the streets of Rochester to find its true beginnings and innovative future. Swing by boutique shops, delicious bistros and connect with residents while discovering the beauty and amazement of Rochester, NY.
Here are 23 things to do in Rochester NY that you're not going to want to miss!
THE STRONG NATIONAL MUSEUM OF PLAY
Who's ready to play? With loads of toys, interactive exhibits, video games and much more to see, the Strong National Museum is the destination for all types of fun! Discover, explore and appreciate the history of play and see how the largest Museum in the United States brings together families and homes!
From education to adventure, see how multiple exhibits cater to all ages and explore the creative outlook it takes to instill and inspire play time. Get lost in the Imagination Destination, reflect in the indoor Butterfly Garden, and put these unique playtime activities into everyday life. Kids will love exploring the Sesame Street exhibit, or playing in the world of Daniel Tiger!
Seek adventure, relish in curiosity, and embrace the natural tendencies of Play! From permanent exhibits to short term displays, get ready to see what type of play sparks creativity, imagination and inspiration in you and your family.
This museum is seriously amazing, and one of the best things to do in Rochester NY.
GEORGE EASTMAN MUSEUM
Step inside the world's oldest photography museum and look through millions of pieces of art and discover their untold story at the George Eastman Museum in Rochester. From the preservation and conservation of photography, cinema, and history, tour the gorgeous George Eastman estate and discover how the world has evolved through the arts.
Learn about the legacy of George Eastman and see how his contributions to photography and cinema have influenced the present-day world. See the world through pictures from various cultures, countries, and influences. With a rotation of new and emerging exhibits, you'll always see new work and be inspired.
Join the museum on Sundays for live musical performances and roam the stunning gardens to see new blooms and watch as the seasons change. Absorb the arts at this wonderful institution.
MEMORIAL ART GALLERY
Travel through history and experience the world at large at Memorial Art Gallery. Firstly, the MAG architecture at Rochester University is spectacular and the collections invoke cultural curiosity. Secondly, with art and important pieces from almost every time period in history, the MAG aims to inspire and please all.
From the Arts of Africa, Oceania, and the Americas, look at how community, culture and history connect and view your own past in a new light. View ancient art and take a moment to admire the details of the Egyptian coffins. With plenty to see and lots of education to take in, spend the day roaming the floors and enjoy a meal at the museum's café after soaking in all the masterpieces.
CENTENNIAL SCULPTURE PARK
Set within the Memorial Art Gallery campus, lies 10 acres of urban space and vibrant life. Sit and enjoy the beauty of artwork, and come across people from around that world at Centennial Sculpture Park. Connect with art and find peace with the outdoor world.
With four artists featured within the park, and open space to be strolled and viewed, take in the park and MAG at the University of Rochester.
SENECA PARK ZOO
Listen to the lion's roar and laugh with the monkeys at the Seneca Park Zoo. Spend an afternoon with animals from around the world and enjoy time connecting with wildlife! From tiny invertebrates to the largest elephant, walk through this small yet educational zoo and get to know a few more animals.
With conservation and community at the forefront of the zoo, Seneca is on a mission to improve its grounds and constantly evolve with the animals and its preservation. Whether you're a child or adult, spend time listening to the zoo's educational programs.
ARTISAN WORKS
Open your eyes and mind to the quirky and astounding wonder of Artisan Works. With themed rooms, antique collectables, paintings and much more, find inspiration in the wildest of objects. Keep your eyes peeled for one-of-a-kind pieces, sculptures, and unusual belongings.
Find something new in each room and be motivated to seek more when finishing the tour. Joy spreads through this large building and I encourage you to go on a treasure hunt for your favorite piece. From vintage cars to the smallest of trinkets, all visitors will be pleased with the array of art!
Tip: This is open by appointment only, so call ahead to make reservations.
ROCHESTER MUSEUM & SCIENCE CENTER
Get to know technology and put your math and science skills to the test at the Rochester Museum & Science Center. With a fun space, engaging staff, and plenty of innovation, explore and participate in the great world of science. From its dinosaur exhibit to its challenging rock-climbing wall, look through time and experience life in the present!
The RMSC provides an excellent stepping stone into America's enriching history and promotes exploration through many outlooks. Look into the world's true potential and seek questions that are out or the ordinary. Open your mind and let science in!
SEABREEZE AMUSEMENT PARK
Don't miss out on the heights during your Rochester vacay! From thrilling rides to family rides of pure fun, Seabreeze Amusement Park is here to offer you a day filled with adventure, laughter, and memories. On a hot New York day, set your sights on the water park, where you can relax in the lazy river or grab a tube to take the ultimate plunge.
From eating yummy treats, like funnel cakes, to winning prizes at classic games, take a day off for some riveting joy. Catch a live show, soar in the sky or spin around and around in the twirlin' teacups. Plan now because adventure awaits!
JINE'S RESTAURANT
Come hungry and leave full with a visit to Jine's Restaurant. Are your eyes bigger than your stomach? With over 20 varieties of waffles, pancakes, and French toast, choose a tasty treat to satisfy your cravings. This upscale diner caters to all and can't wait to seat you.
Try something new or stick to the classics while experiencing the story of Jine's. With breakfast, lunch and dinner being served, stop by for a yummy meal and leave satisfied for another busy Rochester day!
THE SAM PATCH TOUR BOAT
Welcome Aboard the Sam Patch Tour Boat! Cruise and admire the Erie Canal on a replica boat from the historic village of Pittsford. Enjoy a boat ride through beautiful New York, while taking in the science, culture, and environmental significance of the canal.
Travel the routes of early settlers and reflect on the stories of their lives on this unique experience. Go up and down in the lock and learn how the canal came about.
ONTARIO BEACH PARK
Dip your toes in the sand and stroll the pretty beach of Lake Ontario at Ontario Beach Park. Watch as sailboats glide through the water or participate in a thrilling beach volleyball game. From summer swimming to winter walking, enjoy this great space on one of the Great Lakes.
From the pier to the paved walkways, embrace the natural beauty around you and stop for a go on the vintage carousel. Frolic in the water or attend a concert at the shore for a perfect afternoon.
SUSAN B. ANTHONY MUSEUM & HOUSE
Step into the Susan B. Anthony Museum and reflect on a pivotal moment of American History. Anthony, a legendary leader of her time, fought for Civil Rights and was even the president of the Woman Suffrage Association.
Learn about her efforts and see exactly where she was arrested for voting in 1872. Be inspired and leave with a passion to stand up for what you believe in and make a positive change. This lovely home is full of history and is still very much relevant today, and I highly suggest stopping for a tour.
GANONDAGAN STATE HISTORIC SITE
With over 500 acres of walking trails, lush green space and history dating back to 1687, visitors to the Ganondagan State Historic Site enjoy a site boasting art, culture and significance. Through interactive exhibits and a full-sized replica of one of the largest Seneca towns, get ready to be blown away.
See how the Seneca worked within society, through their customs and cultures, and learn about their natural artistic craft. Walk the grounds and pass through the heirloom gardens and native grasses when discovering this town's true origins.
BELHURST CASTLE & WINERY
With exceptional accommodations and breathtaking views of the Finger Lakes, enjoy this peaceful resort and hospitality treasure. Stay for a weekend at Belhurst Castle & Winery, and have a relaxing and calm getaway or come for an afternoon lunch with delicious menu options.
Sip on some wine during a wine tasting activity overlooking the stunning Seneca Lake. Wander around the castle and take in gorgeous surroundings with exceptional staff and world class service.
CITY OF ROCHESTER PUBLIC MARKET
Pick up your reusable bags and head down every Tuesday, Thursday and Saturday to the Rochester Public Market. With over 300 vendors, shop local and small to help the Rochester community. From local fruits and vegetables, meats and seafood, dairy products, and specialty crafted goodies, wander the market and get some yummy treats.
With cafes, brewers and food vendors popping around, enjoy food and drinks on the go while you shop. Shop 'til you drop and enjoy seeing products from New York in this great market with lots of variety.
BRISTOL MOUNTAIN
From beautiful hiking while watching the changing of fall colors, to outstanding skiing in the winter, a visit to Bristol Mountain offers year-round mountain entertainment. With fantastic winding ski trails, fresh powder, and an exceptional ski school, it's time to hit the slopes and cruise Bristol.
During the warmer months, hike to Morning Star Viewpoint or zipline through the mountain forests with fun activities that cater to all ages. With plenty to experience, share the great outdoors with family and friends and create adventurous memories!
FRONTIER FIELD
Batter Up! Home to the minor league baseball team the Rochester Red Wings, come enjoy a game at Frontier Field on your New York vacation. Watch for homeruns, cheer on the Red Wings, and eat a delicious hot dog at this giant and captivating field.
Located in the heart of downtown, check the schedule to see if any baseball games are on while in town. Understand the ways of the game and enjoy a summer evening with America's past time!
FREDERICK DOUGLASS WALKING TOUR
Lace up your walking shoes and take a self-guided walking tour around Rochester to learn more about the legendary Frederick Douglass. Douglass was an African American social activist, writer, and leader of the abolitionist movement, who called Rochester home from 1847-1872.
Walk the gorgeous streets of Rochester and honor the great life, work and achievements of Douglass through multiple self-walking tours or with Akwaaba Heritage Tours. Learn from educators and locals, to seek questions when the past is unclear.
WONDERFUL WATERFALLS
From urban falls to natural wild rivers, Rochester has multiple waterfalls that will blow your socks off. Stay in town and look at the industrial development of Rochester through the waters of High Falls. See the Genesee River flow through Rochester and discover New York's original lifeline.
Looking for a waterfall out of the city and in a more secluded area? Head to Lower Falls for a gorgeous fall close to Lake Ontario. However, if you're looking for smaller waterfalls within a lovely nature park, spend a few hours at Corbett's Glen. Be at one in nature and enjoy the environment of Rochester.
HIGHLAND PARK & THE LAMBERTON CONSERVATORY
Highland Park and The Lamberton Conservatory is a small, yet compelling park and conservatory, and is what many would call a hidden gem! With many plants, ducks and turtles wandering around, enjoy some peace and quiet in this joyous garden.
Head to the dome to see a tropical display and lock in some plants that are not typically seen in Rochester. With climate-controlled rooms and so many bright colors to see, spend some time meandering through the rooms!
ERIE CANAL
Bike, walk and find the Erie Canal on a pretty walkway next to the scenic waterway. See first-hand the importance of the canal and enjoy being outside with families and friends. Are you looking to get your feet wet and feel a bit of adventure? Then head to the lock 34 water park!
Paddle, kayak and cruise the rapids of Erie Canal in an adventurous activity. From whitewater to flatwater, pick your thill and get in that cooling water.
CHARLOTTE-GENESEE LIGHTHOUSE
Visit America's oldest living lighthouse on Lake Ontario with a visit to the Charlotte-Genesee Lighthouse in Rochester. Here, you can tour the lighthouse and the Keeper's House, which is a museum, and see the exhibits both inside and outside this beautiful building.
There's also an amazing gift shop on site. Make a stop here, and learn more about the history of the area, while taking in amazing views from the top of the tower.
Note: Touring the tower is weather-dependent, and isn't done during rain or thunderstorms.
WATERFALL DAY TRIPS
New York offers plenty of activities for outdoor enthusiasts, especially when it comes to hiking trails and spectacular waterfalls. Surrounded by lush forests and miles upon miles of trails, Letchworth State Park, more commonly known as the "Grand Canyon of the East," has plenty of nature to see and conquer.
Stop off at the American side of Niagara Falls for a look into the impressive waterfall known around the world. See the water spray and take a guided tour boat to be up close to the action. Looking for more waterfalls but less heights? I highly suggest spending a day at Watkins Glen State Park. With 19 waterfalls along the gorge and great hikes in the Finger Lakes, this is the spot!
Whether you choose to go big or small, feel the intensity of the flowing water and fall in love with the environment!
MORE INFORMATION FOR YOUR TRIP TO NEW YORK
YOU MIGHT ALSO ENJOY
WHERE TO STAY ROCHESTER NY
Follow us here: Facebook | Twitter | Instagram | Pinterest | YouTube | MSN | TripAdvisor | Flipboard
All articles belong to 365 Atlanta Family LLC, and all photos belong to us as well, unless otherwise noted. It's all copyrighted. Please don't repost anything elsewhere without asking me first. All rights reserved. This site uses cookies to enhance your experience.
We make no guarantees of any price listed on our site. We are not responsible for content on external web sites linked from ours, including linked resources, an external blog post, any partner site, hotel property sites, or affiliate sites. We only write about places we love in an attempt to help you in your adventures, but we can't guarantee you will love them, too.
Posts may contain affiliate links at no cost to you. Several of our trips are also compensated by the respective tourism boards for the city or state we are visiting. This never impacts how we share the destination with you – opinions are always our own and we pride ourselves on that. We do not sell links or accept unsolicited guest posts under any circumstances. Don't even ask.
United States Copyright, 365 Atlanta Family, LLC
View our Privacy Policy | Subscribe to our Newsletter | Contact Site Owner | View Terms & Conditions | About Us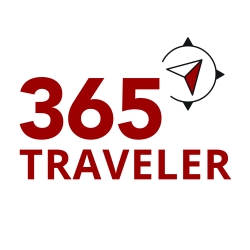 Latest posts by Beth Hoad, Staff Writer
(see all)