Meet at the middle ground of LA's fast life and the futuristic San Francisco and take things a bit 'SLO-er' in San Luis Obispo. Trace the town's history as a former mission site and railroad heritage before exploring the many natural wonders, like hiking trails to the summit of Bishop Peak, surfing the Oceano Dunes, or swimming at Avila Beach.
Whether you're seeking new outdoor adventures or want a laid back place to retreat from the California metropolises, San Luis Obispo is just a short drive away.
Here are 15 things to do in San Luis Obispo that you're going to want to add to your SoCal California bucket list.
MADONNA INN
You don't have to be a prima donna to fit in at the Madonna Inn because it has 110 rooms to choose from that suit everyone's style. Behind every door is a spectacular display of interior design as it creates a realistic theme.
You'll be transported to Paris in Room 210, the Paris Violets room, whose paintings of the French capital come to life right off the walls. A stay in the Jungle Room is the closest you'll get to glamping, complete with natural stone details and animal furs that nearly chime with the melodies of the jungle. Those celebrating romance will always have the mood set in Room 147, the Anniversary Room, and the Caveman Room lets you experience some of the unspoken luxuries of the stone ages like luxurious rock waterfalls.
As tempting as it is to stay in your room exploring all the exciting design features, amenities like a day spa indulging you with traditional Swedish techniques and horseback riding routes around the 1,000-acre ranch always find a way on your vacation itinerary.
MISSION SAN LUIS OBISPO DE TOLOSA
With its white walls still as crisp as they were when erected in 1772, its wooden pews still shining as if newly polished, Mission San Luis Obispo is one of the best examples of the 21 Spanish missions in California.
Curious tourists are welcomed as warmly as those visiting the site on a religious pilgrimage, as it creaks open its historic doors to kick off the guided tour. Learn about the history of the mission, the important friars who were based here, and the beautiful Spanish architectural elements evident throughout the mission.
Your eyes will squint after exiting the dim interior halls into the bright Cali sun shining over the mission's manicured grounds. Walk around the site to admire the contrasting colors of the traditional brown tiled roof, chalky walls, and lush greenery. Tours end at the gift shops to pick up some souvenirs before leaving.
At the base of the Mission San Luis Obispo de Tolosa you'll find the aptly named Mission Plaza, where community events are held throughout the year.
BUBBLEGUM ALLEY
You'll likely have more questions than answers when you visit Bubblegum Alley in San Luis Obispo. Like wondering how more than two million pieces of gum could stand the test of time on the 70-ft wall in Downtown SLO. Or who are the giants that stuck their gum up 15-ft high? How much longer until this public art display of chewed bubble gum will be finished, since it started in 1950? And lastly, why are you part of the hundreds of thousands of visitors who came to gawk at a wall full of old and used gum?
But the truth is, Bubblegum Alley is a masterpiece showing off the collaboration between the San Luis Obispo community that worked together over generations to keep visitors awe-struck. It's undoubtedly one of the quirkiest things you'll encounter in SLO, and you can even leave your own legacy behind by finding an open space for your freshly chewed piece.
OCEANO DUNES
They say 'don't bring sand to the beach,' but centuries of wind and erosion have left behind the Oceano Dunes sitting on California's coastline. Ripples slither through the park's 570-acres covering up tracks left behind by adventurous travelers before you. Now is your turn to make your mark on the ever-changing sand dunes.
The beach sand appears never-ending at Oceano Dunes Nature Reserve. And on this beach, more surfing is done in the sand than in the Pacific Ocean. But with rolling sandy hills, you won't ever have to for the next swell since the next ride is just steps uphill.
Ride with Pacific Dunes ranch for guided horseback riding through the state park. You'll feel your trusted steed's hooves sinking into the sand with every step as you trot towards the coast. Golden hour is a sign that it's time to pitch your tent right on the beach and enjoy sunset views through the opening.
SAN LUIS OBISPO MUSEUM OF ART
The San Luis Obispo Museum of Art stands like a work of art in downtown, but the eye-catching contemporary architecture only foreshadows the works you're about to see inside. Drop by at any time, because this free museum is always excited to show off its curated masterpieces.
Tons of local talent in SLO can include mention of a reputable institution like the San Luis Obispo Museum of Art on their artist statement. It's a unique venue that focuses predominantly on contemporary artwork produced by artists around California.
The rotating exhibitions keep the three museum galleries stocked with new artwork to admire each time you visit. Its fine art collection includes thought-provoking paintings, photographs that speak a thousand words, large-scale sculptures, and more.
Check the museum programming upon visiting for a chance to attend an art talk with one of the featured artists, film screening, and free interactive activities for kids.
BISHOP PEAK
Nature shows off its fashion with the verdant slopes of Bishop Peak sitting like a bishop hat San Luis Obispo County. With clear skies in the forecast, toss your hiking boots and water pack in the car, make your way to the Bishop Peak Trailhead, and start your trek up to the 1,546-ft high summit.
The air feels thinner, yet fresher, every few hundred feet in elevation, as the two-mile journey ends with one of the best views in the region. You'll feel on top of the world, standing at Morro Range's highest peak. Take a moment to enjoy views of neighboring peaks of the Nine Sisters, the city of SLO, reaching out to Morro Bay.
The ancient volcanic grounds have plenty of vegetation to shade you from the sun on your way back to your vehicle at the trailhead.
SAN LUIS OBISPO CHILDREN'S MUSEUM
Kids can let their imaginations run wild in the San Luis Obispo Children's Museum and explore new ideas. The neurons will instantly start firing in their developing minds as this museum immerses them in the world of science, art, and technology.
Groups of elementary school field trips or kids celebrating their 7th birthday party with friends usually fill up the exhibitions. Still, with three floors, your child will always get their hands on something exciting.
Dig for fossils in the Dino dig, explore the underwater world in the kelp forest, think outside the box in the kinetic sandbox using Augmented Reality technology to render different landscapes. Part of the two-hour visit will be spent going for their 15-seconds of fame on the performance stage where costumes transform everyone into a star. Or if the limelight isn't for you, there are always shoes to fill with the daily heroes on the fire trucks or exploring the universe on a space mission.
SAN LUIS OBISPO RAILROAD MUSEUM
The vintage restored century freight house is well-preserved from the 19th century, but the locomotives housed inside of it are now meant for display instead of transport at the San Luis Obispo Railroad Museum. The railroad history in San Luis Obispo Country travels back centuries, but this museum opened more recently in 2013 to keep its legacy well-oiled for generations to come.
On Saturdays, head to the station sitting on the side on the vintage train tracks to steamroll your way through the years of SLO railroad history. Exhibits neatly display restored artifacts from Amtrak, the Pacific Railway, and other regional companies transporting people and goods along the Central California coast.
History comes to life before your eyes as you set your eyes on the restored 19th-century freight train which looks ready to pull out of the station for an encore journey. Then, enter the research library to rummage through pages of archives and photos providing visual context about the railroad industry.
DOC BURNSTEIN'S ICE CREAM LAB
Become part of Doc Burnstein's experiment when you step inside his ice cream lab to sample the creamery's 32 hand-crafted ice cream flavors. But these premier frozen treats are far from an experiment, as they're expertly hand-crafted locally for an authentic taste of the region.
While you might not know what flavors to expect when arriving at Doc Burnstein's Ice Cream Lab, it's always a good bet that you'll enjoy every scoop of the savory flavors sure to shock your taste buds with their uniqueness.
Seasonal flavors are always a hit since it's a limited time to try out the real experimental flavors. However, when in doubt, opt for signature flavors like Carmel X-plosion and Merlot Raspberry Truffle or long-time classics like cookie d'oh and bubble gum. And if you're really feeling edgy, order an ice cream bowl and see what delicious combination you mix together.
HIGUERA STREET FARMERS MARKET
Thursdays are the perfect day to restock your refrigerator at the Higuera Street Farmers Market. Local farmers come out in full fanfare to present their latest crops and produce. Downtown SLO becomes an agricultural epicenter lined with five blocks of vendors.
The Higuera Street Farmers Market sets the scene for your evening from 6-9 pm, with live music and entertainment while you shop, browse, and meet friendly local farmers. Start at Osos Street and make your way up Higuera Street, where vibrantly colored produce like carrots, oranges, lemons, onions, beets, and blueberries. It's hard to only keep your mind on healthy eating as sizzling grills provide aromas of hot dogs and other barbecue favorites as you shop the produce—but one bite never hurt anyone!
Ideally, by the time you reach the end at Nipomo Street, you would have seen the bear mascot, Downtown Brown, dressed in his quirky yellow tie and taking photos with everyone.
AVILA BEACH
The scenic Central California coast is calling, and Avila Beach is the answer. This laid-back beach town is a tourist hotspot that makes it hard to only relax without missing out on the many other exciting activities on these golden coasts.
Take a walk on the Harford Pier stretching 1,320-ft into the ocean, sunbathe on the shore, or go swimming! When you get hungry, taste fresh seafood at waterfront restaurants like Mersea, with dining tables overlooking Avila Beach.
While waiting for a half-hour to get back into the water, rent bikes and go for a cruise on the Bob Jones Bike Trail, relax in the Avila Hot Springs, or practice your golf swing at the Avila Beach Golf Resort. Set off on a whale-watching cruise into the bay to see the massive mammals and keep an eye on the Point San Luis Lighthouse to guide you back safely to shore.
AVILA HOT SPRINGS
The artesian well at Avila Hot Springs has been producing natural mineral water for over a century to grow into one of the premier wellness destinations in the county. Feel the soothing sensations of the natural water rushing against your skin as it provides you with minerals and therapy.
Submerge yourself shoulder-deep into the warm 80-degree waters and soak until you feel like a new person when you emerge from the water. These natural waters are used to fill the large pool for swimming laps and kids making a splash after going down the water slide. For those preferring a more relaxing experience, sit in the hot tub and enjoy views of palm trees and shrubby hillsides.
Stay the night at the Avila Hot Springs Resort for your wellness retreat, where you'll choose between a comfortable cabin stay or revel in nature with tent camping. The resort offers day passes for those who only want to experience the waters for a day.
AVILA VALLEY BARN
Experience the rural side of San Luis Obispo at the Avila Valley Barn. Cruise down Avila Beach Drive till you reach the rustic barn with extensive fields ready for you to explore them.
The best way to appreciate the abundance of crops on sale in the farm's open-air market. See the process firsthand before getting your own hands dirty. Rumbling tractors pull you through the farmlands to get an overview of the work cut out for the day.
Next, enjoy u-pick activities for seasonal fruits and vegetables, where you'll see exactly where the farm's plump apples and ripe berries come from. After your hands are full, let the fresh scents from the bakery guide you to the display cases of tasty homemade pies, handmade fudge, and other treats.
Be sure to watch your bag of food while in the petting zoo because as friendly as the sheep and goats look, they'll enjoy eating the fresh food as much as you will.
WINERIES
Only signature wines produced in San Luis Obispo have distinct flavors cultivated from the mineral-rich soil and fresh ocean air. It's a flavor you'll get to know quite well when touring around the local wine country.
San Luis Obispo wine country carves out a niche of its own amongst the companies of world-famous Napa Valley and Sonoma Wine Country. It specializes in Rhône wines, Burgundian flavors, and others that smell like a full bouquet the moment you lift your glass. This vast region features more than 200 wineries dotting the 614,000-acres. And the best part is — many of them offer tours and tasting rooms!
As wineries began popping up in San Luis Obispo, Chamisal Vineyards was the first to call Edna Valley home. Tour the vineyard to learn about its history and taste the signature chardonnay and pinot noir. Peacocks strut around your feet at the Kelsey See Canyon Vineyard, which offers guests smooth flavors. And why grab one bottle of the specialty Rosé from Malene Wines when you can join the wine club for a rotation of bottles?
DAY TRIPS
San Luis Obispo is perfectly situated on the central coast, letting you access many of the popular cities and destinations within minutes. After exploring SLO, take a break at one of these nearby day trips. Traveling north takes you to San Francisco, while going south brings you to Los Angeles, reaching either in a few hours from this midpoint location. It's an excellent starting point for your California adventures.
For those who can't get enough of the picturesque Pacific coastline, head to Pismo Beach, only 15-minutes away. Go fishing on Pismo Beach Pier to catch fish or watch as more than 10,000 butterflies flutter around you in the Monarch Butterfly Grove.
In about 20-minutes, you'll reach Morro Bay State Park, known for its iconic volcanic rocks lining the coast. It's a place for outdoor recreation like hiking to landmarks or swimming in the Bay.
Walk around the historic downtown district of Arroyo Grande, whose unique town is only 17-miles away. And the 81-mile drive to Santa Barbara is well worth it to see a mission even more beautiful than the Mission San Luis Obispo de Tolosa.
MORE INFORMATION FOR YOUR TRIP TO CALIFORNIA
YOU MIGHT ALSO ENJOY
WHERE TO STAY IN SAN LUIS OBISPO
Follow us here: Facebook | Twitter | Instagram | Pinterest | YouTube | MSN | TripAdvisor | Flipboard
All articles belong to 365 Atlanta Family LLC, and all photos belong to us as well, unless otherwise noted. It's all copyrighted. Please don't repost anything elsewhere without asking me first. All rights reserved. This site uses cookies to enhance your experience.
We make no guarantees of any price listed on our site. We are not responsible for content on external web sites linked from ours, including linked resources, an external blog post, any partner site, hotel property sites, or affiliate sites. We only write about places we love in an attempt to help you in your adventures, but we can't guarantee you will love them, too.
Posts may contain affiliate links at no cost to you. Several of our trips are also compensated by the respective tourism boards for the city or state we are visiting. This never impacts how we share the destination with you – opinions are always our own and we pride ourselves on that. We do not sell links or accept unsolicited guest posts under any circumstances. Don't even ask.
United States Copyright, 365 Atlanta Family, LLC
View our Privacy Policy | Subscribe to our Newsletter | Contact Site Owner | View Terms & Conditions | About Us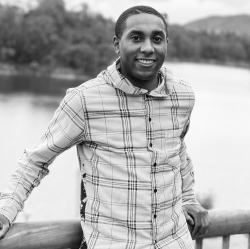 Latest posts by Bryan Shelmon, Staff Writer
(see all)