On the shimmering shores of Lake Erie lies Sandusky, Ohio, also known as your next great adventure.
But there's more to Sandusky than just Lake Erie. There are dozens of exciting things to do in Sandusky, Ohio. One moment you'll be racing down a massive roller coaster; the next, you'll tour a winery or museum! So whether you're a solo adventurer or treating the family to a vacation, you'll find plenty of fun waiting in the Sandusky area.
Here are 23+ things to do in Sandusky Ohio that we know you're going to love.
COOLEST PLACES TO STAY IN SANDUSKY
Waterpark! Stay at Great Wolf Lodge Water Park Sandusky and side-trip to all of the other cool things to do in Sandusky. This is obviously a venue that caters to families with young kids, but if you're not looking to battle with the kiddos over spending time on water slides versus doing other things around town, this may not be the place for you.
Best Budget Option. Cedar Point's Express Hotel is less than 2 miles from Cedar Point amusement park and Cedar Point Shores Waterpark! This well-reviewed hotel also has its own swimming pool.
Best for Families. Holiday Inn Express & Suites Sandusky is 2.4 miles from Cedar Point Amusement Park. It has suite options, a pool, and free breakfast to get the kids on the go.
MERRY-GO-ROUND MUSEUM
In 1988, the U.S. Post Office released limited edition stamps featuring carousals of America, one of which was Sandusky's Kiddieland Carousel. The city of Sandusky celebrated their release at the old Post Office building, and thus the Merry-Go-Round Museum was born.
This unique museum strives to increase public awareness and appreciation of the carousel, with exhibits covering its history, the intricate woodcarving behind the original carousels, and more. The museum also plays a role in repairing and restoring antique carousel pieces with the help of their skilled carvers. During your tour, you can meet some of these skilled craftsmen and learn what it takes to carve the majestic animals of a carousel.
On your way out of the museum, make sure to stop by its unique gift shop. Miniature carousel horses and historical prints of carousel paintings line the shelves, alongside more traditional souvenirs of mugs, t-shirts, and hats. You'll have plenty of unique options to commemorate your visit!
FIRELANDS WINERY
Firelands Winery has produced the finest wines in Ohio for nearly two centuries. The winery is deeply committed to its past, incorporating the original wine cellar from 1880 into the modern facility. During your visit, you'll explore the deep history of the winery while sampling its greatest libations.
Firelands Winery is an excellent spot for couples looking for a romantic evening out in Sandusky. Their tasting room features a diverse array of wines to sample, and their restaurant is open year-round for visitors to enjoy an evening of fine cuisine and wine. I recommend trying their award-winning Gewurztraminer while you're there!
WASHINGTON PARK
Visitors to Downtown Sandusky need only take a stroll down Washington Street to discover a miniature Eden waiting for them. The shaded walkways and pet-friendly lawns at Washington Park are perfect for a picnic or afternoon of cloud watching!
The park comes straight out of a 19th century film, with its popular Popcorn Wagon offering delightful treats to the visitors meandering the tree-lined space. In addition, Washington Park hosts some of Sandusky's best floral arrangements that line the walking paths. Make sure to snap a picture of The Boy With The Boot Fountain, one of Sandusky's greatest treasures!
LAGOON DEER PARK
At Lagoon Deer Park, your family can get an up close look at some of the world's cutest animals. Over two hundred animals from Asia, Europe, the Americas, and Africa meander through the peaceful paths of the petting zoo.
When you enter the park, don't be surprised if a small herd of deer waits by the entrance to greet you when you enter the park. The deer enjoy the treats its visitors feed them! Llamas, miniature donkeys, and the occasional peacock may say "hi" during your visit, too!
Lagoon Deer Park also offers a unique opportunity for the little fisherman in your family. The park features four sparkling ponds full of rock bass, perch, bass, and other fish for your fisherman to catch. You can even spend the weekend camping by the lagoon, passing the time by fishing and visiting the sweet animals of the park!
CEDAR POINT BOARDWALK
The Cedar Point Boardwalk offers a scenic walking path between Cedar Point Beach and Sandusky's world-famous amusement park, also named Cedar Point. The whole family can take a leisurely walk down the boardwalk while enjoying the sound of Lake Erie's waves.
If you want to enhance your boardwalk visit, consider taking a cruiser wine tour! You'll get chauffeured down the boardwalk with adult beverages and a tour guide who will point out the best views and fun historical facts along the way.
THEME PARK MADNESS
Sandusky isn't called "The Roller Coaster Capital of the World" for nothing. The city is home to some of the most epic theme parks and attractions on the globe! Here are some of the local favorites.
GHOSTLY MANOR THRILL CENTER
The Ghostly Manor Thrill Center is an amusement park, movie theater, mini-golf, and skating rink rolled into the walls of a haunted castle! You'll want to spend a whole day exploring all the center has to offer.
Ghostly Manor is home to Skateworld, a neon explosion of roller skating and colorful lights perfect for the beginner skater to the skate park expert enjoy. For a family challenge, I recommend trying out the Escape Room, where you'll have to work as a team to solve the mystery to escape!
If you're in the mood to escape reality during your visit, you can give Ghostly Manor's Virtual Reality gaming a try. Or, let yourself get lost exploring the Haunted House itself, where ghosts and monsters wait for a scary good time! Long story short, there's a ton of stuff to do at Ghostly Manor Thrill Center!
CEDAR POINT
Cedar Point is perhaps the most well-known attraction in Sandusky, and is the reason the city is the "Roller Coaster Capital of the World." The amusement park has 18 roller coasters spanning over ten miles of track – that means there's plenty of adrenaline-pumping fun for you to experience at the park!
Now, if you aren't a fan of roller coasters, Cedar Point still has plenty to offer. Their rope course offers an exciting challenge for adventurers to experience. Additionally, the park has plenty of kid-friendly rides, with their Racing Derby, Railroad, and Bus-themed attractions just some of the offerings for younger thrill-seekers.
In the summer, you can take your Cedar Point experience to the next level by visiting their water park! You can enjoy water slides, wave pools, and jet skis alongside the other park attractions during the hotter months of the year. You'll also find retro diners, Segway tours, and live musical experiences waiting for you at the park!
INDOOR WATER PARKS GALORE
You don't have to miss out on beach and waterpark fun if you visit Sandusky during the winter or fall. Instead, you can find all the waterborne adventures you need at one of their indoor waterparks!
KALAHARI WATERPARK
Sandusky is home to one of Kalahari resorts' finest waterparks! Your family will love exploring over 173,000 square feet of fountains, splash pads, and waterslides – and best yet, if you stay at the resort, you automatically get access to the waterpark!
There's an attraction for every age group at the Kalahari waterpark. Adults will love the Mud Hut Swim-Up Bar and a relaxing ride on the lazy river, while the kids can enjoy becoming a mermaid or exploring the tree fort of the Leopard's Lair!
GREAT WOLF LODGE
Famous for its family-friendly offerings, Great Wolf Lodge offers cozy dens (suites), and delightful dining alongside access to their world-famous waterpark.
Your kids will have a ball exploring the park's Fort Mackenzie and its many waterslides, or perhaps you'll find them navigating the floating lily pads of Big Foot Pass! Of course, parents can get in on the fun by rocketing down one of the water slides or taking a moment to relax in the lodge's Hot Springs.
Great Wolf Lodge offers more than just a waterpark in its accommodations. You'll find nature-themed suites, storytime, arts and crafts, and more activities waiting to keep your family entertained!
Read More: TOP 12 INDOOR WATER PARKS IN OHIO YOU WILL WANT TO VISIT
CASTAWAY BAY WATERPARK
Castaway Bay is home to Ohio's cutest waterpark. The second you pull up to the park, you'll feel like you've entered a technicolored world of sand, waves, and family-friendly fun!
Castaway Bay features a Caribbean-style hotel and waterpark, complete with a stunning 100,000-gallon wave pool, 10 water slides, an arcade, and sea-themed restaurants for the family to explore. You can even stay at the waterpark, giving you a taste of the Caribbean and Sandusky all in one!
PUT-IN-BAY
Put-In-Bay is known by many as "The Key West of the North." This quaint Ohio village is home to historical sights and majestic island views. It's the perfect spot to start your Sandusky Bay aquatic adventures.
Locals recommend that you take the time to kayak the bay. You'll get to experience the natural beauty of Lake Erie and its wildlife. If you kayak in the afternoon, make sure to stay out on the water for the best sunset you've ever seen! If you don't have your own kayak, you can find one at Put-In-Bay Watercraft Rentals.
Take the high-speed Jet Express-Sandusky ferry from Sandusky to downtown Kelleys Island (more below) and Put-in-Bay for a fun way to get there.
MARITIME MUSEUM OF SANDUSKY
Take a trip through history at the Maritime Museum of Sandusky! Within its walls, you'll learn about the rich history of maritime exploration, trading, and adventures that built the city.
Start out your visit by exploring the outbuildings featuring Lyman boats, or visit the museum's boat building school to learn how to make a vessel! Afterward, take the kids around the main building for a scavenger hunt and watch their eyes light up as they discover how to make nautical knots and build their own miniature ship to bring home with them.
The museum is also home to a unique exhibit covering Sandusky's role in the Underground Railroad. You won't want to miss learning about how this city helped African Americans find freedom from slavery.
TOFT'S ICE CREAM
If you ask a Sandusky local where their favorite dessert place is, they'll no doubt say Toft's Ice Cream. This landmark ice cream parlor is the oldest dairy in Ohio, and its treats mean business!
Toft's Ice Cream began as a small dairy farm in the early 1900s, but its popularity never stopped growing, and today it is a state-of-the-art facility. Toft's does more than just ice cream – the dairy also produces milk, sour cream, and juices for the local community.
Make sure to come hungry when you visit Toft's; the parlor showcases seventy different ice cream flavors for guests to sample!
KELLEYS ISLAND
Just a short ferry ride away from Sandusky lies the scenic escape that is Kelleys Island. The island has declared itself a place for all seasons, where visitors can enjoy outdoor attractions, fine dining, and the friendliest townspeople in America all year round!
Kelleys Island has plenty for families and solo adventurers to experience! You can visit one of their art galleries or go wine tasting for a taste of refined culture. Or, if you want to get some aquatic exploration in, you can go fishing or scuba diving in Lake Erie.
Nature lovers will want to spend extra time exploring the North Shore Alvar and Scheele Preserve of Kelleys Island. Both areas feature scenic hiking routes with breathtaking views of Lake Erie, as well as plenty of opportunities to watch the wildlife of Ohio.
Camping at Kelleys Island State Park is an unforgettable experience, as the campgrounds offers camping along the shores of the lake.
MARBLEHEAD LIGHTHOUSE
When you visit Sandusky, you'll want to stop by the Marblehead Lighthouse; it's one of Ohio's most photographed places for a reason! It is the oldest operating lighthouse on the Great Lakes, and continues to work today.
The lighthouse offers tours from Memorial Day to Labor Day, where visitors get to explore the history and function of Marblehead. While visiting the lighthouse, your family can also enjoy the quaint picnic areas and gorgeous views of Lake Erie's islands. There's also a gift shop and museum.
SANDUSKY SPEEDWAY MOTORSPORTS PARK
Do you have NASCAR fans in your family? If so, you'll definitely want to visit the Sandusky Speedway Motorsports Park. There, you'll get to experience the adrenaline of the races up close!
Stop by during the Fan Appreciation Night when the park celebrates its diehard fans for an extra-special visit. Adults can even get behind the wheel of a racecar by participating in the park's Rusty Wallace Racing Experience!
SHORELINE PARK
Escape the hustle of Sandusky's city streets with a visit to Shoreline Park. The recreation area lies on the shores of Lake Erie and offers plenty of outdoor activities for the whole family.
This dog-friendly park has ample waterfront views and walking trails to treat your four-legged friend to an afternoon of fun! Plus, the park has BBQ grills, a playground, and fishing areas for your family to enjoy.
CRUISE LAKE ERIE
If you're visiting Sandusky, you don't want to miss out on cruising the waters of Lake Erie. You'll find boats, kayaks, and water skis sharing the glittering waters for most of the year. If you don't have your own boat or water ski, you can always rent one from a local vendor.
Of course, if it's winter, you'll want to plan on ice fishing instead of cruising the lake!
For a romantic evening activity, schedule a sunset cruise on Sandusky's Goodtime 1 Boat. As the Goodtime 1 begins its journey, you'll get to watch the waters of Lake Erie turn stunning shades of gold, scarlet, and pink as the sun begins to set!
What's more, the cruise features live entertainment, a bar, and pizza to complete the experience!
ELEUTHEROS COOKE HOUSE & GARDEN
History buffs will love visiting Eleutheros Cooke's Greek Revival-styled home in historic Sandusky. Cooke was not only Sandusky's first lawyer, but he went on to become a U.S. Congressman.
The Cooke home is as illustrious as its previous owner's career. It features antique furniture, exhibits on the house's history, and picturesque landscaping for you to enjoy. Some of the artifacts date back to the Civil War, while other parts of the house have artifacts from the 1950s.
FOLLET HOUSE MUSEUM
The Follet House Museum captures the rich history of Sandusky and Erie County within its walls. The museum is operated by the library, and as such, boasts some of Erie County's best artifacts and records.
When you visit the museum, you'll feel like you've stepped back in time. The Greek Revival-style home features panoramic views of Cedar Point and Lake Erie. Among its artifacts, you'll find everything from Civil War-era memorabilia, photographs, and maps of the area, items from Ohio's ice fishing industry, to artifacts from the immigrants who redefined Sandusky in the 19th and 20th Century!
OHIO VETERANS HOME MILITARY MUSEUM
The shores of Lake Erie have played a pivotal role in many of America's conflicts. Citizens of Sandusky have served in wars throughout history, from the American Civil War to Afghanistan. At the Ohio Veterans House Military Museum, you'll find the stories of these veterans.
The museum first opened in the 1980s thanks to a dedicated Sandusky resident collecting military memorabilia. Visitors can explore items from the Spanish American War, books from the Civil War, and artifacts from nearly every other conflict America has served in.
AFRICAN SAFARI WILDLIFE PARK
Not far from Sandusky, Ohio, visitors can get a taste of Africa stateside! The African Safari Wildlife Park is home to a walk or drive-thru safari featuring the majestic creatures of the African continent.
The whole family will have a blast wandering through this unique wildlife park. They'll see indigenous animals like the American Bald Eagle and Bison side by side with African camels, giraffes, and even a zebra or two.
The park also provides delicious food at their cafe, as well as a gift shop and gem mining experience to round out your visit.
WATERWORKS LIGHTHOUSE
Just across the Sandusky Bay in nearby Port Clinton, you'll find the Port Clinton Lighthouse at Waterworks Park, sometimes referred to as the Waterworks Lighthouse.
Built in 1896, the Port Clinton Lighthouse continued to operate until 1952. In 2016, the Port Clinton Lighthouse Conservancy restored the lighthouse and moved it to its current location at Waterworks Park. It stands today as the last timber-frame lighthouse on Lake Erie!
In addition to taking a look at this amazing lighthouse, you can also enjoy pier and pond fishing, trails, and a playground here. It's the perfect place to spend the day.
SANDUSKY OHIO FAQ
What is Sandusky, Ohio famous for?
Sandusky, Ohio is famous for being home to Cedar Point u002du002d an amazing amusement park. In fact, Sandusky is known as u0022The Roller Coaster Capital of the Worldu0022 because of it.
Is Sandusky worth visiting?
Yes, Sandusky is worth a visit. In addition to Cedar Point, you'll find a thriving downtown area, plenty of history, beautiful parks, lots of outdoor recreation, and more.
Does Sandusky have a boardwalk?
In 2023, Cedar Point will open The Boardwalk along Lake Erie. You'll find rides, dining and entertainment along the new boardwalk.
MORE INFORMATION FOR YOUR TRIP TO OHIO
WHERE TO STAY IN SANDUSKY OHIO
Follow us here: Facebook | Twitter | Instagram | Pinterest | YouTube | MSN | TripAdvisor | Flipboard
All articles belong to 365 Atlanta Family LLC, and all photos belong to us as well, unless otherwise noted. It's all copyrighted. Please don't repost anything elsewhere without asking me first. All rights reserved. This site uses cookies to enhance your experience.
We make no guarantees of any price listed on our site. We are not responsible for content on external web sites linked from ours, including linked resources, an external blog post, any partner site, hotel property sites, or affiliate sites. We only write about places we love in an attempt to help you in your adventures, but we can't guarantee you will love them, too.
Posts may contain affiliate links at no cost to you. Several of our trips are also compensated by the respective tourism boards for the city or state we are visiting. This never impacts how we share the destination with you – opinions are always our own and we pride ourselves on that. We do not sell links or accept unsolicited guest posts under any circumstances. Don't even ask.
United States Copyright, 365 Atlanta Family, LLC
View our Privacy Policy | Subscribe to our Newsletter | Contact Site Owner | View Terms & Conditions | About Us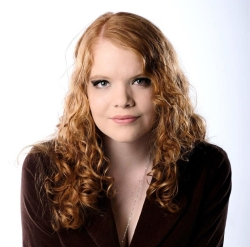 Latest posts by Phylicia Peterson, Staff Writer
(see all)