Santa Clarita may be a name that brings up thoughts of the popular Netflix series, or a place known for being the home of Six Flags Magic Mountain. It's a place where the Westfield Mall is often the go-to hangout spot for locals. Although it may be known for those things, Santa Clarita, California is so much more than that!
Only a 50-minute ride from Los Angeles (on a good day), the city of Santa Clarita is a place full of hidden gems that you don't want to miss out on. So, whether you're in town enjoying the thrills of its famous theme park or looking for a place off the beaten path to enjoy nature and Western heritage, let's dive into things to do in Santa Clarita during your visit!
Do you wish you could travel more, but don't want to pay the expensive cost of airfare for your whole family? There is a way to fly your family for free and it's easy to learn! Families Fly Free is a program that teaches families how to fly for free using travel rewards – including our family!
Want to learn how your family can do it too? Click here to grab 7 Secret Hacks for flying free that the founder of Families Fly Free personally uses to take her family of 4 all over the world!
CHECK OUT THE PUBLIC ART SCENE
Art is a significant part of the culture in Santa Clarita. While there are several local museums to check out, there are plenty of public art installations around town that don't require a ticket to experience.
The entire city of Santa Clarita is an open-air museum with more than two dozen sculptures installed at City Hall, the Canyon Country Community Center, and other temporary pieces placed sporadically around town. There are also elaborate murals decorating the walls around every corner, bringing a splash of color to your city sightseeing.
HIKE THE PLACERITA CANYON NATURE CENTER
Discover the diverse flora and fauna on the numerous hiking trails extending from the Placerita Canyon Nature Center. Begin your journey in the center to learn about the local wildlife before setting out into nature on exciting trails through the San Gabriel Mountains.
Set off on popular routes like the Placerita Canyon Trail, East Walker Ranch Trail, San Francisquito Creek Trail, Santa Clara River Trail, and Heritage trails. Each is designed to get hikers of all skill levels out to enjoy the beautiful flora blooming in the Santa Clarita Valley.
While you're in the area, try the nearby 1.3-mile Quigley Canyon Open Space Trail. It's especially pretty when the wildflowers are blooming in the spring.
GRAB A PICNIC SPOT AT SANTA CLARITA CENTRAL PARK
Santa Clarita is dotted with stunning green spaces — it has a total of 35 parks. However, the centerpiece of the city, Santa Clarita Central Park, is one of the most beautiful. The sprawling park covers 105 acres, features numerous hiking trails and landmarks, and hosts seasonal events.
During the summer, it's a popular hangout for the free concert series it hosts annually. However, you can work up an appetite year-round while walking or jogging the Central Park Trail. But don't worry, you'll have a delicious lunch waiting for you at the end to enjoy on the scenic picnic tables around the park.
EMBRACE THE CUTENESS AT THE GIBBON CONSERVATION CENTER
Cuteness alert! Between the "awws" from groups on tours of the facility to the sounds of happy gibbons playing with their families, the Gibbon Conservation Center is a place that's sure to fill up your camera roll.
The Gibbon Conservation Center was established in 1976 for the preservation of the endangered species. It provides a place for the charming little apes to live, raise families, and over the years has blossomed into a population of 40 apes.
Tours of the center are educational to learn more about the different species of gibbons.
THEN SEE MORE ANIMALS AT THE GENTLE BARN
Don't mind the smell when arriving at the Gentle Barn, it's just farm animals being…well, farm animals! But this animal sanctuary is a much better place for the rescued animals that have a second chance at a happy life, and you get to see their joy firsthand during your visit.
Gentle Barn's mission began in 1999 and now features three locations around the US. Tour the six acres of the Santa Clarita location to learn about the rough past of horses, pigs, cows, and 170 other animals living here.
BIKE, SKI, HIKE OR SKATE THE BCRD TRAIL SYSTEM
Here's a secret about Southern California — the weather is always perfect! Whether visiting Santa Clarita during the summer, winter, or seasons in between, there's always a place to step out for a breath of fresh air. The Blaine County Recreation District, or BCRD Trail System, is one of the best options for year-round outdoor fun.
During the summer, its trails are full of leisure hikers, bikers, riders trotting by on horseback, and kids on summer camp attempting to stay active when school's out. During the winter, snow covers these high-elevation trails as winter sports enthusiasts leave trails of snowshoes and ski tracks through the Wood River Valley.
TRAIL RIDE WITH THE SANTA CLARITA VALLEY EQUESTRIAN CENTER
Saddle up, cowboy, because the Santa Clarita Valley Equestrian Center will give you the ride of a lifetime. Don't forget to wear some tough jeans and sturdy shoes because horseback riding is much more engaging than the movies make it seem.
You'll get a chance to live out your Wild West dreams by exploring the scenic trails winding through the San Francisquito Canyon on the back of your trusted steed. You'll be a pro rider in no time, thanks to guides and trainers backed with more than five decades of experience showing you the ropes.
SPEND THE DAY AT SIX FLAGS MAGIC MOUNTAIN AND HURRICANE HARBOR
"Clack…clack…clack…scream!" Some of the world's biggest and baddest roller coasters put your bravery (and stomachs) to the test at Six Flags Magic Mountain. This park is easily the most famous attraction in Santa Clarita. Although it's the most expensive theme park in the Six Flags chain, it's hardly enough to keep away the 3+ million visitors attending the park annually.
Experience the thrill of more than 20 roller coasters and 100+ other attractions. On hot days, make a splash in the water rides at Six Flags Hurricane Harbor.
SAMPLE THE GRAPES
Santa Clarita Valley is ripe with fertile soil used for producing the plumpest grapes in Southern California. We all can agree that wine is the best way to consume grapes!
There is an abundance of local wineries and tasting rooms showcasing the diversity of wine flavors cultivated in the Santa Clarita Valley. Indulge yourself with the tastes of the Cabernet Sauvignon from the Pulchella Winery, take a hayride tour of the 100-acre Agua Dulce Winery, which concludes with a curated barrel tasting experience, and savor each sip of award-winning wines in the tasting room of Reyes Winery on Main.
CATCH THE VIEWS FROM ATOP TOWSLEY CANYON
A certain peace comes over you while standing on the summit of Towsley Canyon, peering across the rugged landscape. An exciting hiking trail is the only thing standing between you and this serene feeling.
Start at Ed Davis Park. You have two primary hiking routes, each offering excellent canyon views. For most people, the shorter Canyon View Loop Trail at just two miles is more than enough. Hiking enthusiasts can tackle the longer, more challenging Towsley Canyon Loop Trail, ascending six miles through the canyon before reaching the final viewpoint.
Either trail is worth it, so try both if you have time!
TEE UP AT SAND CANYON COUNTRY CLUB
Four! Tee up at Sand Canyon Country Club, formerly known as Robinson Ranch Golf Club, to shoot for par on the professional-grade golf course. As one of the premier golf courses in Southern California, the facility is designed with 36 holes enjoyed by everyone from leisure golfers to PGA Tour pros.
The picturesque scenery attempts to distract you while keeping an eye on your ball as it soars over the grassy fairways towards the waving flag for a hole-in-one. Celebrate your game-winning putt with dinner at the Sycamore Bar and Grill within the golf course's facilities.
TAKE A GUIDED TOUR OF ST FRANCIS DAM
Contrary to popular belief, California isn't all sunshine and rainbows. Located just a short drive from Santa Clarita is the former site of St. Francis Dam. It's an infamous dam that collapsed in 1928, causing a major flood in the Santa Clarita Valley and claiming the lives of more than 400 people.
Tour the ruins where remnants of the lost dam serve as a tombstone marking the site of the tragedy. Walk amidst the rubble while learning about the events forever remembered by Californians.
BRING YOUR BIKE TO TREK BIKE PARK SANTA CLARITA
Everybody loves their cars in Southern California, from the flashy exotics to tricked-out lowrider trucks. But some would say that the most fun can be had on just two wheels! Experience the thrill of the ride when you check out Trek Bike Park.
Bikers of all levels have seven acres of landscape to test out their latest BMX tricks, swifty maneuvers on a mountain bike, and young future riders getting their first run on the beginner course.
And the best part is that the park is free to visit!
CANOE, SAIL OR FISH CASTAIC LAKE
Head north on the I-5 into the Sierra Pelona Mountains for a day at Castaic Lake. The Castaic Dam forms this peculiar V-shaped artificial lake. It's preserved within the Castaic Lake State Recreation Area, where the waters are open to the public for boating and other water fun.
Activities are split between the two lakes that comprise Castaic Lake. Zip across the water surface of the upper lake reserved for motorized boats. Or cruise gently on the clear waters of the lower lake in a canoe, sailboat, or dingy.
SEE THE STARS AT OLD TOWN NEWHALL
The Walk of Western Stars commemorates the most influential celebrities in Western culture. Take a stroll down Main Street of Old Town Newhall to see stars paved into the sidewalk from iconic figures like John Wayne, Keith Urban, and Wilford Brimley.
Old Town Newhall is a familiar sight to most people thanks to many films and TV shows using it as a set location. However, in real life, it's a multi-complex with entertainment venues, boutique shops, fine dining restaurants, and even wineries.
EXPLORE THE MELODY RANCH MUSEUM
Visiting the Melody Ranch Museum transports you into your favorite Western movies. Stand in the footsteps of famous TV gun draw fights and peer down the dirt road, where you can nearly see the tumbleweed blowing across the street.
The Melody Ranch Museum is a working movie studio lot complete with active sound stages and a museum. See where timeless classics like Gunsmoke, and the modern-day Deadwood are filmed. Dig through photo archives, books, and other exhibitions featuring Western film memorabilia spanning nearly a century!
THEN TIP YOUR COWBOY HAT AT THE WILLIAM S. HART MUSEUM
For the current generation, it's hard to imagine a time when movie audio was not available. Silent films were all the craze, and William S. Hart was one of the biggest stars of his era. Rediscover this golden age of Western Films at the William S. Hart Museum.
Most of us were barely even a thought when "Two Gun Bill" had his reign as the lead actor in more than 70 films around the 1910-20s. Visitors have free admission to tour his former home to see his collection of Western Art and artifacts from Native American tribes.
STROLL THRU RANCHO CAMULOS MUSEUM
Experience the epitome of the Californio Ranch era lifestyle with tours of the Rancho Camulos Museum. Built in 1853, this Clara River Valley Ranch is now recognized as a National Historic Landmark, with docents leading tours around the expansive grounds.
The ranch is an excellent example of Spanish-style architecture, from the church and schoolhouse to the Spanish-style adobe hacienda frequently used for weddings. You'll learn about its history as the former residence of a California State Assembly member and how it remains a landmark site for California's ranch heritage.
GO OFF-ROADING AT HUNGRY VALLEY SVRA
Rev up those engines and skirt out a cloud of dust at the Hungry Valley SVRA off-roading track. It's the largest of its kind in California and has 130 miles of tracks full of bumps, turns, and full-speed straightaways.
Located in the Tejon Pass, Hungry Valley SVRA has tracks for all levels of riders. Choose your wheel preference — ATV, four-wheel drive vehicle, all-trainers, or motorcycle. There are nearby rentals to get you suited up and ready for a wild day on the dusty trails.
CHANNEL YOUR INNER TREKKIE AT VASQUEZ ROCKS NATURAL AREA
Peer out your window while driving down the Antelope Valley Freeway for a glimpse of the jagged Vasquez Rocks. The Vasquez Rocks Natural Area has made appearances in everything from Star Trek episodes, to inspiring the famous Lion King scene of Rafiki holding up Simba.
Whichever nostalgic scenes the unique rock formations bring back to you, you'll enjoy hiking trails for up-close views of the 45-degree angled rocks, or horseback rides to trot routes like the PCT Trail.
MORE INFORMATION FOR YOUR TRIP TO CALIFORNIA
WHERE TO STAY IN SANTA CLARITA
Follow us here: Facebook | Twitter | Instagram | Pinterest | YouTube | MSN | TripAdvisor | Flipboard
All articles belong to 365 Atlanta Family LLC, and all photos belong to us as well, unless otherwise noted. It's all copyrighted. Please don't repost anything elsewhere without asking me first. All rights reserved. This site uses cookies to enhance your experience.
We make no guarantees of any price listed on our site. We are not responsible for content on external web sites linked from ours, including linked resources, an external blog post, any partner site, hotel property sites, or affiliate sites. We only write about places we love in an attempt to help you in your adventures, but we can't guarantee you will love them, too.
Posts may contain affiliate links at no cost to you. Several of our trips are also compensated by the respective tourism boards for the city or state we are visiting. This never impacts how we share the destination with you – opinions are always our own and we pride ourselves on that. We do not sell links or accept unsolicited guest posts under any circumstances. Don't even ask.
United States Copyright, 365 Atlanta Family, LLC
View our Privacy Policy | Subscribe to our Newsletter | Contact Site Owner | View Terms & Conditions | About Us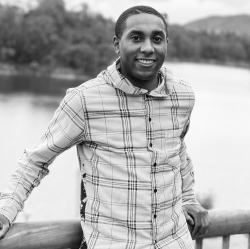 Latest posts by Bryan Shelmon, Staff Writer
(see all)