"Certain it is, the place still continues under the sway of some witching power, that holds a spell over the minds of the good people, causing them to walk in a continual reverie. They are given to all kinds of marvelous beliefs, are subject to trances and visions, and frequently see strange sights, and hear music and voices in the air." – The Legend of Sleepy Hollow
Sleepy Hollow, New York, yes as in that Sleepy Hollow, is a cozy village about an hour north of New York City in Westchester County. Originally named North Tarrytown, the residents voted in 1996 to officially change the town's name to Sleepy Hollow as a means of uplifting the local economy. At the time, the New York Times noted that changing a town name is a rare occurrence. Even so, the village people made their wishes clear, and ever since, Sleepy Hollow has lived on.
Tarrytown and Sleepy Hollow are both great names, and no matter what its called, it's a town that's full of history, amazing sights, family-friendly adventures, outdoor activities, and more. Here are 15 things to do in Sleepy Hollow NY that we know you'll love.
LIVE THE LEGEND OF SLEEPY HOLLOW
Tarry Town was originally settled by the Dutch and was believed to be bewitched by those who lived there. Perhaps that's why beloved early American author Washington Irving set his The Legend of Sleepy Hollow in that sleepy village.
Irving's story goes that schoolmaster and local ghost story lover Ichabod Crane wants to win the hand of Katrina Van Tassel. However, Brom Bones also wishes to marry Katrina and sets out on a pranking spree against Ichabod to scare him out of town. That's how the legend of the Headless Horseman became Ichabod's living nightmare.
When a town changes its name to reflect its place in fictional history, they're obviously going to go all out. The Headless Horseman even makes an appearance on the homepage of Visit Sleepy Hollow. He's basically the town mascot. It's clear that visitors to the village will encounter their fair share of Irving's version of the town, formerly known as Tarry.
Families Fly Free is a program that has introduced hundreds of families to the joys of flying free using travel rewards – including our family! Want to learn how to save thousands of dollars making your travel dreams come true? Click here to grab 7 Secret Hacks that the owner personally uses to fly her family for 4 for free all over the world!
WALK THE ROWS OF SLEEPY HOLLOW CEMETERY
Sleepy Hollow Cemetery has more than its fair share of permanent residents. According to the organization's website, the cemetery houses nearly 50,000 interments. Guided tours are offered that share the stories of Washington Irving, his Headless Horseman and the lore of Sleepy Hollow.
Visitors can see the graves of John D. Rockefeller, Walter Crystler and Andrew Carnegie among others with stunning views of the Hudson River throughout.
It must be noted that visitors are only able to visit Irving's grave during daytime tours or opening hours.
STOP AT THE DUTCH REFORMED CHURCH
"Indeed, certain of the most authentic historians of those parts, who have been careful in collecting and collating the floating facts concerning this specter, allege that the body of the trooper, having been buried in the church-yard, the ghost rides forth to the scene of battle in nightly quest of his head; and that the rushing speed with which he sometimes passes along the Hollow, like a midnight blast, is owing to his being belated, and in a hurry to get back to the church-yard before daybreak." –The Legend of Sleepy Hollow
Founded in 1685, the Old Dutch Church or Dutch Reformed Church is where Ichabod Crane believes the Headless Horseman originates from in Irving's story. The church isn't open for visitors much outside of October, likely because it is still an active congregation, and it is also not open after dark.
CROSS THE HEADLESS HORSEMAN BRIDGE
It should come as no surprise that the wooden bridge Irving would have known in his lifetime (the late 18th and early 19th centuries) is long gone. According to Visit Sleepy Hollow, several iterations of the so-called Headless Horseman Bridge have existed since Irving's life, and none really remain. Because that bridge doesn't exist anymore in the same way, the visitor's bureau suggests the rustic Cemetery Bridge for photos instead.
Please note the Cemetery Bridge is frequently used for funerals or visitors of the cemetery, so do be respectful.
GRAB A SELFIE WITH THE HEADLESS HORSEMAN SCULPTURE
One of the town's most visited spots is the Headless Horseman statue.
Located between the Dutch Church and Philipsburg Manor, the oxidized statue has become a must-see part of the town since it first came on the scene in 2006. (It debuted on Halloween in 2006, obviously!)
TOUR IRVING'S HOME
"The land of literature is a fairy land to those who view it at a distance, but, like all other landscapes, the charm fades on a nearer approach, and the thorns and briars become visible." – Washington Irving
If you cannot get enough of Irving's background and characters elsewhere in Sleepy Hollow, you need to check out his home Sunnyside. Sunnyside is part of the Philipsburg Estate (more on that below) along the Hudson River. Irving's home looks like it is straight out of a novel, which makes sense given its former tenants. You can even see Irving's office when visiting Sunnyside.
VISIT FOR HALLOWEEN
Obviously Halloween is a big deal in Sleepy Hollow. The town goes all out for the spooky season with events like the Great Jack O'Lantern Blaze! The blaze involves over 7,000 illuminated jack-o-lanterns that are hand carved just for the occasion.
Haunted hayrides, spooky tours and performances and even dramatic interpretations of Irving's novel abound during the Halloween season. Sleepy Hollow does up the season as much as they can. Visiting the city during October is truly one of the best things to do in Sleepy Hollow NY!
SEE THE BRONZE LADY (SLEEPY HOLLOW'S OTHER GHOST STORY)
Within the confines of Sleepy Hollow Cemetery, across from the grave of Civil War General Samuel Thomas, a giant bronze statue of a woman is said to be haunted. According to the legend, anyone who sits upon The Bronze Lady's lap, jumps down and spins three times around before looking at her will be cursed. But her legends don't stop there.
Another legend says if you sit on her lap before peering into Thomas' mausoleum door across the way, you'll see a spirit. Others too say if you insult the statue you'll get bad luck or touch her face and bring a curse upon yourself. No matter which of the legends you believe, it makes the somber looking statue a touch more menacing.
SEE THE DUTCH-ORIGINATED TOWN BEYOND THE LEGEND
Given its proximity to the coast, it makes sense that the town now known as Sleepy Hollow has such a long history. Before it was colonized by the Dutch, the area belonged to the Weckquaesgeek tribe. The area's history is vast and so are its offerings. There is more to Sleepy Hollow beyond the spooky horsemen, Ichabod and gothic tales.
TOUR PHILIPSBURG MANOR
Open for visitors each year between May and November, the 18th century New York State historical site known as Philipsburg Manor was once a busy mill and trading center along the Pocantico River. Here, visitors learn not just about the estate itself, but the nearly two dozen enslaved people who worked and lived there. The reconstructed watermill also shows guests how they were able to grind grain in the 1700s.
The Philipse family estate once included over 50,000 acres of land. A fitting amount of land for one of the area's biggest businesses of the time. Now the estate lives on as a living-history museum focused on the enslaved people who made the business possible. (Historic Hudson Valley notes that the Philipse family was one of the largest slaveholding families in the North.)
The manor was also part of Irving's fictional Sleepy Hollow.
"Our man of letters, therefore, was peculiarly happy in the smiles of all the country's damsels. How he would figure among them in the church-yard . . . or sauntering, with a whole bevy of them, along the banks of the adjacent mill-pond; while the more bashful country bumpkins hung sheepishly back, envying his superior elegance and address." –The Legend of Sleepy Hollow
GRAB A PHOTO OF THE ARMOUR-STINER OCTAGON HOUSE
Not technically in Sleepy Hollow proper, the Armour-Stiner Octagon House can be found in Irvington, New York. It is the only known, fully domed octagonal residence — not only in the United States, but the world. It was modeled after Donato Bramante's 1502 Tempietto in Rome. Built in the 19th century, the lavish home looks like it belongs in Alice in Wonderland more than in New York State.
The estate has been restored to its 1872 aesthetic in the American neo-Roman style, which was only popular for a short time during the 1800s.
Guests can partake in a variety of tours around the property, from The Classic Tour which is offered year round, to seasonal tours, the Halloween tour, and even holiday tours, in addition to private tours of the home.
HIKE ROCKEFELLER STATE PARK PRESERVE
Named for the famed Rockefeller family whose property houses the over 1770 acre Rockefeller State Park Preserve, the park is a quiet place to spend some time in Pleasantville, NY. The park is open all year from sunrise to sunset and is a favorite for walkers, joggers, bikers, and all kinds of outdoorsy activities. Here you can even marvel at the views once shared by the Rockefeller family from their beloved estate and 200+ room mansion.
Here is also where you'll find locations that lend themselves to Sleepy Hollow's infamous reputation. Places like Spook Rock Trail and Witch's Spring Trail, for instance. Spook Rock has its own legends behind it too.
According to Visit Sleepy Hollow, on quiet nights you may see dancing, ethereal maidens dancing around the rock or a celestial woman looking through the forest for the family she once lost. The legends stem from a longer ghost story detailed by the visitor's bureau here.
SEE THE SLEEPY HOLLOW LIGHTHOUSE
Known as the Sleepy Hollow Lighthouse, the Tarrytown Lighthouse, and Kingsland Point Lighthouse all in its lifetime, the lighthouse is still a place visitors love to see.
According to Visit Sleepy Hollow, it used to be half a mile away from shore but is now just a few feet from land. Tours are offered throughout the year by the village of Sleepy Hollow, otherwise you get an excellent view of the lighthouse from the Westchester Riverwalk.
SEE THE STAINED GLASS AT UNION CHURCH
You might not be able to tell from the outside that the Union Church of Pocantico Hills is home to several masterpieces. The 1922 church houses the very last work by Henri Matisse, and several more by Marc Chagall, through a commission from John D. Rockefeller Sr.
The church's Rose Window was Matisse's last artwork before he died. Whereas Chagall created nine other stained glass windows for the church which are: The Good Samaritan, The Crucifixion, Joel, Elijah, Daniel, Cherubim, Ezekiel, Jeremiah and Isaiah.
As the congregation is still active, tours are available outside of church activities. Tours of Union Church are arranged through Historic Hudson Valley.
TOUR KYKUIT
There really is no visiting Hudson Valley without coming into contact with lots of spaces once owned by the Rockefeller family. One such location is known as Kykuit, the 1913 estate built by John D. Rockefeller Sr. Later Kykuit housed his son John D. Rockefeller Jr., before then being home to four time NY governor and later Vice President Nelson A. Rockefeller.
Beyond the home's exquisite interior design, the estate still houses the Rockefeller family's impressive art collection. There are works by Andy Warhol, Alexander Calder, Louise Nevelson, David Smith, Pablo Picasso and Henry Moore to name a few.
Visitors can enjoy three different tours of the grounds, including the Selected Highlights Tour (90 minutes), the Classic tour (135 minutes), and the three-hour Grand Tour. Each tour provides guests with various sights around the grounds. The only one that includes everything, as well as extra time to enjoy the property, is the Grand Tour.
TASH FARMERS MARKET
Stop by TaSH, Tarrytown's and Sleepy Hollow's farmers market held at Patriots Park every Saturday from Memorial Day weekend through Thanksgiving.
You'll love the Hudson Valley produce, bread, dairy products, wine and beer, meat, flowers, and so much more. You will also find live music, children's events, and other activities and programs.
Enjoy free parking at John Paulding School, bring your leashed pet along, and make a visit here the perfect start to your Sleepy Hollow weekend.
TARRYTOWN MUSIC HALL
Built in 1885, Tarrytown Music Hall is not only a great place to catch a show, but a beautiful historic building that's worth a visit all on its own.
The music hall is a great example of Queen Anne-style brickwork, and features Victorian and Art Deco styles on the inside. Guests can see a mix of performances here — from music and theater to films and comedy — and everything in between.
Tarrytown Music Hall is listed on the National Register of Historic Places.
MORE INFORMATION FOR YOUR TRIP TO NEW YORK
WHERE TO STAY IN SLEEPY HOLLOW NY
Follow us here: Facebook | Twitter | Instagram | Pinterest | YouTube | MSN | TripAdvisor | Flipboard
All articles belong to 365 Atlanta Family LLC, and all photos belong to us as well, unless otherwise noted. It's all copyrighted. Please don't repost anything elsewhere without asking me first. All rights reserved. This site uses cookies to enhance your experience.
We make no guarantees of any price listed on our site. We are not responsible for content on external web sites linked from ours, including linked resources, an external blog post, any partner site, hotel property sites, or affiliate sites. We only write about places we love in an attempt to help you in your adventures, but we can't guarantee you will love them, too.
Posts may contain affiliate links at no cost to you. Several of our trips are also compensated by the respective tourism boards for the city or state we are visiting. This never impacts how we share the destination with you – opinions are always our own and we pride ourselves on that. We do not sell links or accept unsolicited guest posts under any circumstances. Don't even ask.
United States Copyright, 365 Atlanta Family, LLC
View our Privacy Policy | Subscribe to our Newsletter | Contact Site Owner | View Terms & Conditions | About Us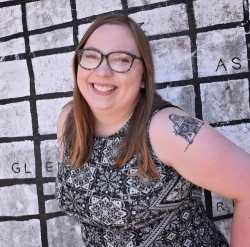 Latest posts by Amanda Finn, Staff Writer
(see all)