The SoCal lifestyle brings together some of the best natural, historical, and cultural destinations in the state. With major cities like Los Angeles and San Diego, and a diverse landscape ranging from desert mountains to coastal beaches on the Pacific Ocean, Southern California is a place for everyone to discover.
There are things to do in Southern California for all travelers. Adventure seekers can go on hikes through national parks or go for thrill rides in one of many amusement parks. The star-studded city of LA has plenty of attractions to see stars — both celebrities and outer space. Not to mention, there are picturesque beaches that feel like paradise.
Let's see what makes SoCal one of the top places to visit in California.
CRYSTAL COVE STATE PARK
Make a stop by Crystal Cove State Park during your Pacific Coast Highway road trip for scenic overlooks and outdoor recreation. Continue north from Laguna Beach in Orange County to reach the 3.2-mile stretch of sandy shores of Crystal Cove Beach.
Pick out your favorite of the 46 historic beach cottages preserved in the Crystal Cove Historic District, or see what marine line you'll encounter in the tide pools at low tide.
Read More: 20 BEST THINGS TO DO IN LAGUNA BEACH, CALIFORNIA
HUNTINGTON BEACH PIER
Ranking in the top five longest piers in California, Huntington Beach Pier gives you 1,850-ft of SoCal flare. At sunrise, watch surfers catching the morning swells to see why Huntington Beach is called Surf City, USA.
Join the fisherman posted on the pier railing, hoping to catch surfperch and other trophy fish. Then, stick around for the vibrant sunsets as seen at the iconic Ruby's Diner at the end of the pier.
Read More: 17 PHENOMENAL THINGS TO DO IN HUNTINGTON BEACH
KNOTT'S BERRY FARM
Southern California has no shortage of theme park fun. Knott's Berry Farm has attracted crowds ever since its start as a jam stand on the roadside, but now it is one of the top amusement parks with more than 40 rides.
Feel the adrenaline rush on the Motorcycle Chase or immerse in the 4D experience of Knott's Bear-y Tales.
Read More: 20 Weekend Getaways in Southern California
JOSHUA TREE NATIONAL PARK
Southern California's elevated desert landscape is one of the only places on Earth with the perfect conditions for Joshua Trees to grow. Joshua Tree National Park was established to preserve these unique trees, and provides several hiking trails for visitors to see them.
Take the mile-long Barker Dam Nature Trail, where you'll likely encounter bighorn sheep. Or trek into the depths of Hidden Valley for a short yet exciting hike.
Read More: 15 THINGS TO DO IN JOSHUA TREE (In & Out of the National Park)
LA JOLLA COVE
Golden sandstone cliffs emerge from La Jolla Cove Beach, showing you just how far down you descended on the stairs to reach the coast.
You'll hear the barks from sea lions while sunbathing on the beach or dive into the warm waters to see the lively Pacific Coast marine life preserved in the La Jolla Ecological Preserve dive site.
Read More: 17 BEST THINGS TO DO IN LA JOLLA FOR COASTAL FUN
RUNYON CANYON PARK
The beaten trails winding through Runyon Canyon Park are a safe haven for dogs to enjoy leash-free recreation and for celebrities to come out of hiding for a bit of fresh air.
Set in the Santa Monica Mountains, hike to the summit of Indian Rock for views 1,320-ft high overlooking Los Angeles.
Details: 2000 N Fuller Ave, Los Angeles, CA 90046
GRIFFITH OBSERVATORY
Whether day or nighttime, Griffith Observatory provides visitors with incredible views.
When the sun is high, wander around the grassy Griffith Park set atop Mount Hollywood for panoramic views of LA, or hike along the ridge of Mount Lee to see the illustrious white letters of the Hollywood Sign. In the evening, learn about the universe in the Samuel Oschin Planetarium and peer into the telescope to see it with your own eyes.
Read More: 18 AMAZINGLY FUN THINGS TO DO IN HOLLYWOOD, CA
SANTA MONICA PIER
A road trip on Historic Route 66 ends at Santa Monica Pier, where you'll enjoy an iconic amusement park to reward your journey.
Park your car and step onto the historic wooden boards leading directly into Pacific Park. Take in the panoramic views from the Pacific Wheel, join the screaming fun of the West Coaster, and fill your belly with snacks at the concession stands or grub from Bubba Gump Shrimp.
Read More: 12 BEST THINGS TO DO IN SANTA MONICA, CALIFORNIA
CATALINA ISLAND
Treat yourself to a getaway to Catalina Island, an idyllic paradise off the coast of Southern California.
Sail 22-miles from Long Beach on the Catalina Express and dock at Avalon, where your island adventures will begin. Hike the Trans-Catalina Trail to Two Harbors or visit landmarks like the Wrigley Memorial & Botanical Garden.
Later, hop on a glass-bottom boat tour to cruise over the offshore kelp forest to see the island's marine life. A visit here is one of the best things to do in Southern California.
Read More: 14 THINGS TO DO IN LONG BEACH, CA FOR COASTAL FUN | 20 PHENOMENAL THINGS TO DO IN CATALINA ISLAND
SOLVANG
A road trip to Solvang teleports you overseas, because this Santa Ynez town feels more like Copenhagen, Denmark, than Southern California.
Learn about everything Danish in the Elverhøj Museum, before taking a stroll on Main Street. Enjoy buttery treats from Olsen's Danish Village Bakery while gazing at the large windmill and seeing the replica Little Mermaid from the original in the Denmark capital.
Read More: 14 AWESOME THINGS TO DO IN SOLVANG, CALIFORNIA
BALBOA PARK
Pick up a map at the Balboa Park Visitor Center, because it's easy to get lost in the largest urban cultural park in the United States.
While you're at it, get the Balboa Park Explorer Pass to maximize your time and budget when checking out park attractions like the San Diego Zoo, San Diego Air & Space Museum, the Japanese Friendship Garden, and much more.
Read More: 59 ABSOLUTE BEST THINGS TO DO IN SAN DIEGO, CA
ANTELOPE VALLEY POPPY RESERVE
The colorful Antelope Valley Poppy Reserve looks like a desktop screensaver. California's vibrant state flower blooms across the Mojave Desert Grasslands, creating vistas of yellow- and orange-covered hills.
Look, but don't touch, as you navigate your way through the fields, enjoying fresh floral scents. If you can't get enough of the views, consider staying overnight at the nearby Sawmill Campground for easy access to the fields.
Details: 15101 Lancaster Rd, Lancaster, CA 93536
SAN DIEGO ZOO
Binge-watching the Zoo: San Diego on Discovery+ is an excellent way to preview the animals at the San Diego Zoo. Hearing details about many of the world-famous zoo's 12,000 animals is an excellent segway to visit Balboa Park and see them in person.
Animals come to life from the TV screen, and you'll find everything from American lions, rhinos, cheetahs, pelicans, flamingos, endangered bats, and more.
Read More: 59 ABSOLUTE BEST THINGS TO DO IN SAN DIEGO, CA
DISNEYLAND PARK
See the world of Disney come to life in Disneyland Park. This was the original park designed by Walt Disney that proves to 18 million people every year why it's been the 'happiest place on Earth' since 1955.
Wander the park's themed sections for rides and attractions inspired by your favorite Disney characters films, like Star Wars and Indiana Jones.
Read More: 22 AMAZING THINGS TO DO IN ANAHEIM, CALIFORNIA
MALIBU WINE SAFARIS
There's nothing better than a tasty glass of wine after wildlife encounters with exotic animals. Saddlerock Ranch creates a unique tour experience with its Malibu Wine Safaris.
The ranch stocks its 1,000 acres with alpacas, water buffalo, zebras, and other exotic animals. On the 90-minute tour, you'll set up close to the animals in a 4×4, before arriving at a specially-arranged tasting of the winery's finest spirits.
Read More: 16 BEST THINGS TO DO IN MALIBU FOR OUTDOOR LOVERS
LONG BEACH BIKE PATH
Rent bikes at Long Beach and go for a cruise on the Long Beach Bike Path. The dedicated bike trail runs parallel to the Pacific Coastline. Palm trees and colorful wildflowers line the path on one side, while the other showcases the vast beauty of the Pacific Ocean.
Start your journey at the Long Beach Shoreline Marina and pedal the scenic route until you reach the Long Beach Belmont Shore neighborhood.
Read More: 14 THINGS TO DO IN LONG BEACH, CA FOR COASTAL FUN
BELMONT AMUSEMENT PARK
Nearly a decade has passed since the Belmont Amusement Park opened its gates, and it's flourished into one of the premier amusement parks in SoCal, with millions of visitors every year.
This family-fun park is set on the Mission Bay waterfront, with signature rides like Beach Blaster, the Giant Dipper, and The Vertical Plunge being a few favorites out of a dozen rides.
Read More: 59 ABSOLUTE BEST THINGS TO DO IN SAN DIEGO, CA
LA COUNTY MUSEUM OF ART
The street light post art installation is a hotspot for budding Instagrammers, but there are tons of other masterpieces awaiting inside the LA County Museum of Art that the lights stand in front of.
The multi-level exhibitions exhibit more than 100,000 works, including everything from paintings by Alberto Giacometti and Pablo Picasso, to ancient artifacts from Egypt and the Pre-Columbian eras.
Details: 5905 Wilshire Blvd, Los Angeles, CA 90036
THE GETTY
The collection of white buildings that make up The Getty campus is nearly as beautiful as the world-class art collection it exhibits for the public. But while the modern architecture was completed in 1974, the art dates back to the 20th century.
Exhibitions immerse you into the art with themed galleries showcasing art by Rembrandt, Monet, Rubens, and more. When you're finished browsing the displays, step outside for one of the best viewpoints overlooking LA.
Details: 1200 Getty Center dr., Los Angeles, CA 90049
HEARST CASTLE
Reaching a level of success like William Randolph Hearst did in publishing, means that it's only suitable that he lives in a California castle fit for royalty. Hearst Castle has now opened its doors to the public, showing one of the greatest Mediterranean Revival works by accomplished architect Julia Morgan.
Guided tours walk you through the lavish rooms and opulent décor preserved since the mid-1900s. It's now considered a National Historic Landmark.
Read More: KAYAKING TO A DESERT & OTHER AMAZING THINGS TO DO IN MORRO BAY CA
BIG BEAR LAKE
Spring and summer are the perfect seasons to venture into the San Bernardino Forest to join in the recreational fun at Big Bear Lake. The marina opens, and people bring out their boats for a day of fishing alpine trout, jet skiing, or sightseeing around the artificial reservoir.
Uncover its history as a Gold Rush destination by digging up gems in the nearby Gold Rush Mining Adventures.
Read More: 11+ THINGS TO DO IN BIG BEAR LAKE YOUR FAMILY WILL LOVE
HOLLYWOOD FOREVER CEMETERY
While Paramount Pictures Studios is busy bringing characters to life on the big screen, the adjacent Hollywood Forever Cemetery has been laying stars to rest since 1899. Use a map to navigate the star-studded cemetery to find gravesites of accomplished Hollywood stars like Mickey Rooney, Judy Garland, and Mel Blanc.
You can watch film screenings showing films made by the late stars, or celebrate life at one of the live music events.
Read More: 18 AMAZINGLY FUN THINGS TO DO IN HOLLYWOOD, CA
SALVATION MOUNTAIN
The arid sands of the California Desert become a burst of vibrant colors as you approach Salvation Mountain.
This artificial mountain is an ongoing masterpiece created by Leonard Knight, who wanted to showcase his religious faith in a big way. Painted messages, scriptures, and Christianity symbols cover the mountain's five stories, reminding us that "God is Love."
Details: Beal Rd, Calipatria, CA 92233
RODEO DRIVE
Ever wondered where all the celebrities in Los Angeles go shopping? Well, a stroll down Rodeo Drive will reveal a playground for the rich to splurge on their high-end designer wardrobes, and have a destination to show off their expensive cars.
Shop fashion boutiques like Gucci, Louis Vuitton, Chanel, and Versace, or visit as a tourist for a chance encounter with your favorite celebrities.
Read More: WAIT, HOW BIG IS LOS ANGELES? THAT'S MIND-BOGGLING!
DEATH VALLEY
Be sure to pack lots of water, because the wilderness desert landscape of Death Valley National Park is a place where you don't want to be caught without it.
Drive down into the Badwater Basin salt flats to experience the lowest point in North America, or blast the AC while passing through Furnace Creek, the hottest place in the world.
Details: Death Valley National Park, Echo Canyon Rd, California 92328
THE MOJAVE NATIONAL PRESERVE AND MONUMENT
The vast wilderness of the Mojave National Preserve and Monument holds many natural wonders waiting for adventurers ready to explore the lightly-trotted trails. Hiking trails take you to sights like Amboy Crater after winding through the lava fields, or to the summits of Castle Mountain for views over the diverse landscape.
Rest your legs and go off-roading to see how much ground you can cover of the park's 1.6-million acres.
Details: 90942 Kelso Cima Rd, Essex, CA 92332
MOUNT SAN JACINTO STATE PARK
The rugged landscape of Mount San Jacinto State Park is ripe for exploring. Climb to the summits of San Jacinto Peak, or take the scenic shortcut on the Palm Springs Aerial Tramway, taking you up 2.5-miles on its rotating tramway car.
As evening nears, make your way down to Idyllwild Campground to pitch your tent and enjoy the nighttime melodies of the surrounding forest.
Read More: 30 BEST THINGS TO DO IN PALM SPRINGS, CALIFORNIA
SUNNYLANDS CENTER & GARDENS
If the beauty of the Sunnylands Center and Gardens is enough to attract U.S. Presidents and celebrities to stay in the historic vacation home, then it's definitely worth taking advantage of the free admission to walk the grounds while visiting Southern California.
You'll see the landmark estate and pool while wandering the paved paths of the manicured lawns.
Details: 37977 Bob Hope Dr., Rancho Mirage, CA 92270
WHALE WATCHING
Beach-loving tourists aren't the only creatures you'll find swimming in the rich blue waters off the coast of Santa Barbara. So, set sail into the Santa Barbara Channel, and you're sure to find the largest mammals on earth.
Santa Barbara is one of the best places in the world for whale watching. From January to March, you'll find gray whales migrating back to Alaska after delivering the newborns in the warmer southern waters. Or stick around between June to September, where you'll see blue whales equivalent to the size of 15 school buses put together.
Adventurous travelers can take a catamaran cruise to sail next to these massive creatures. But for the land-lovers, you can still enjoy sightings in the channel from Stearns Wharf.
Read More: 19 THINGS TO DO IN SANTA BARBARA YOU CAN'T MISS
MORE INFORMATION FOR YOUR TRIP TO CALIFORNIA
YOU MIGHT ALSO ENJOY
WHERE TO STAY IN SOUTHERN CALIFORNIA
Follow us here: Facebook | Twitter | Instagram | Pinterest | YouTube | MSN | TripAdvisor | Flipboard
All articles belong to 365 Atlanta Family LLC, and all photos belong to us as well, unless otherwise noted. It's all copyrighted. Please don't repost anything elsewhere without asking me first. All rights reserved. This site uses cookies to enhance your experience.
We make no guarantees of any price listed on our site. We are not responsible for content on external web sites linked from ours, including linked resources, an external blog post, any partner site, hotel property sites, or affiliate sites. We only write about places we love in an attempt to help you in your adventures, but we can't guarantee you will love them, too.
Posts may contain affiliate links at no cost to you. Several of our trips are also compensated by the respective tourism boards for the city or state we are visiting. This never impacts how we share the destination with you – opinions are always our own and we pride ourselves on that. We do not sell links or accept unsolicited guest posts under any circumstances. Don't even ask.
United States Copyright, 365 Atlanta Family, LLC
View our Privacy Policy | Subscribe to our Newsletter | Contact Site Owner | View Terms & Conditions | About Us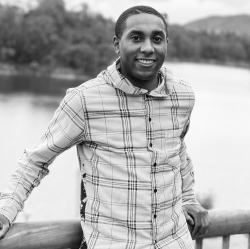 Latest posts by Bryan Shelmon, Staff Writer
(see all)