Vermont is a state that finds itself on many people's travel bucket lists. Whether it's a leaf peeper hoping to catch the state's trees in all their famously colorful glory, or a skier looking to hit some of the best slopes in the country, Vermont has plenty to offer and Stowe is a favorite town for it all.
Stowe, Vermont is located in the northern part of the state, snuggled in between mountains, and is one of Vermont's most beloved and picturesque towns. Known for great skiing nearby, Stowe is a year-round treasure, and a great place to plan a trip regardless of the time of year.
If you are planning a trip to the area yourself, be sure not to miss the following attractions and experiences during your time in Stowe. Here are 16 things to do in Stowe VT that guarantee fun throughout the year.
SPEND EVERY SEASON AT STOWE MOUNTAIN RESORT
Stowe Mountain Resort has been providing families and adventurers with fun, thrills, and memories for 85 years now. While most well known for being one of the best ski resorts in Vermont in the winter, the resort is a great destination worth visiting throughout the entire year. When not covered in snow, the area offers incredible hiking and experiences in nature.
With an impressive average snowfall total of more than 300 (!) inches a year and nearly 500 acres of skiable land, it is no wonder Stowe is a skier's delight. Ski at an elevation as high as 3,625 feet, and take advantage of twelve ski lifts throughout the resort.
For an especially stunning view without hitting the slopes (by foot or by skis), catch a ride on the Gondola Skyride. Climb to the top of the highest mountain in Vermont in one of these famous red cable cars.
HIKE SMUGGLER'S NOTCH STATE PARK
This appropriately named state park is home to Smuggler's Notch, which is nestled between 1,000 foot cliffs in the Green Mountains. The park offers great hiking trails and camping sites (with modern facilities, no less!) for nature lovers to enjoy. It is important to note that most sites are only accessible by foot, so this may not be the spot for RV campers.
The park's season typically runs from mid- to late-May through mid-October, before winter takes hold of the park and it closes for the cold weather season.
SHOP AND DINE DOWNTOWN
Downtown Stowe is quite charming and simply idyllic. Be sure to make plenty of time to wander through the unique shops, grab a great meal in a local restaurant, warm up with a delicious hot drink or enjoy a refreshing cold one during warmer seasons, and mosey through galleries.
With dozens of businesses calling downtown Stowe home, there is no shortage of places to wander and explore during a quiet day in this beautiful downtown area.
EXPLORE THE VON TRAPP ESTATE
The Trapp Family Lodge brings a little bit of Austria to Stowe, Vermont. The hills are alive throughout all four seasons as this European-inspired resort overlooks Stowe and the surrounding area.
Made famous by the classic movie, The Sound of Music, the musical Von Trapp Family Singers called this land home, and they themselves welcomed guests here in the 1950s, after settling here following their tour of the United States. While a fire in the 1980s led to the lodge itself having to be rebuilt since, the property continues to be owned and operated by the Von Trapp family.
With a long list of activities to do on the property and in the area during your stay, you will be sure to work up an appetite (and a thirst). Do not miss the Von Trapp Brewery and Bierhall for an excellent beer made onsite and a European meal just like you could find in Austria. Don't forget to save room to order a Sachertorte for dessert!
SUMMIT THE AUTO TOLL ROAD
This four and a half mile drive to the top of Vermont's highest peak pays for itself in absolutely incredible views. The short road trip on the Auto Toll Road winds to and fro 3,850 feet up Mount Mansfield, and rewards those who make it to the top with Adirondack Mountain, White Mountain, Green Mountain, and Lake Champlain views.
Grab a parking space and enjoy a picnic you will not forget anytime soon, or take a hike – literally. The road is typically open between May and October each year before closing down for ski season. While the drive is not for the faint of heart, it is not to be missed for those up to the challenge.
ICE SKATE AT SPRUCE PEAK VILLAGE
Located in the heart of Spruce Peak, the Village Center is the hub of this resort area. If you are visiting when the weather is cool enough, grab a pair of ice skates and hit the famous outdoor ice skating rink with your loved ones to make some great memories together.
If you happen to instead visit during warmer weather, don't miss the farmers market, live performances, and fun lawn games that are located in the same spot as the winter ice skating rink. This hub is a great opportunity to make memories during your trip to Stowe regardless of the season.
GET INSPIRED AT VERMONT'S SKI AND SNOWBOARD MUSEUM
Are you still trying to work up the courage to strap on a pair of skis and hit the slopes? Check out Vermont's Ski and Snowboard Museum, located in downtown Stowe, for inspiration.
For just a $5 suggested donation, museum visitors can enjoy exhibits about both alpine and nordic skiing, snowboarding, and more. Check out gear and equipment from over the years, and dive deep into the history of these favorite winter sports before hitting the slopes yourself.
BIKE, HIKE OR CROSS COUNTRY THE STOWE RECREATION PATH
The Stowe Greenway Path is a 5+-mile paved greenway trail popular for stretching your legs. Whether you want to hop on a bike, head out for a run, or go out cross country skiing or snowshoeing, this is the place to do it. Since the path is open throughout the year, you can expect different activities to be taking place here depending on the season.
Walkers and joggers can especially appreciate the Quiet Path which is just for those on foot. This trail is just shy of two miles and is a great route to bring a picnic on to find a place to enjoy midway through.
This path is an utterly delightful way to experience Stowe's natural beauty and breathe in some fresh air. Since the path will take you directly into Stowe Village, it is a great way to walk off an exceptional meal in one of Stowe's amazing restaurants and carry on the conversations you are not ready to let end once the meal is over.
TAKE A SELFIE AT MOSS GLEN FALLS
Located just a quick five minute drive from Stowe Village, and a brief quarter mile hike from the trail head, Moss Glen Falls is an ideal place to snap a quick selfie for your Stowe Vacation Instagram story.
Once you have parked your car, simply follow the stream and be rewarded with great views of a stunning waterfall cascading down 125 feet. If you feel like continuing to hike, the trail goes further on past the falls, but the highlight of this trail is definitely the waterfall.
SAMPLE THE BREWS AT THE ALCHEMIST
The Alchemist Brewery's Tasting Room and Beer Garden is a great place to wind down with a cold beer…or two…or three. (We won't tell.) The brewery releases limited, specialty beers at this location only, and specializes in unfiltered IPAs. Sure, you can drink (and eat) inside, but we were partial to the outdoor green space and gorgeous views.
Schedule a brewery tour to get up and personal with The Alchemist's processes, especially in light of their deep commitment to sustainable practices. Be sure to try the Heady Topper, which is The Alchemist's pride and joy American Double IPA.
BUILD A PICNIC BASKET AT CABOT FARMER'S STORE
Located a quick ten minute drive from Stowe in Waterbury, you will want to visit Cabot Farmers' Store to pack an utterly delightful picnic. With no shortage of stunning picnic views to be had in the area, you will need an equally impressive picnic spread and this is absolutely the place to pull that spread together.
Shop aisles full of specialty foods and beverages made in Vermont, guaranteed to leave you with plenty of options for an impressive picnic basket. Stock up on local artisan cheese and grab a bottle of wine grown in Vermont before heading out to find an equally remarkable place to enjoy your special meal with a loved one.
INDULGE IN YOUR PICNIC AT EMILY'S COVERED BRIDGE
One such remarkable picnic spot is the historic Emily's Covered Bridge, built in the 1840s and also known as Gold Brook or Stowe Hollow Bridge. This bridge provides a stunning backdrop for a picnic, but also has a spooky history for those who are interested in the supernatural.
The spooky history of this bridge points to a jilted lover named Emily, who took her own life here after her beloved never showed up for their planned elopement. Emily's broken heart is said to continue to haunt the bridge to this day, with sightings of an angry Emily continuing to be reported throughout the years.
Make sure to bring extra food, because you may not be dining alone if you choose to enjoy your picnic at Emily's Bridge.
TAKE A TASTING AT STOWE CIDER
What says autumn more than a fresh, juicy hard apple cider after a day of leaf peeping in Vermont? Stowe Cider makes all your autumn dreams come true with a taproom and plenty of delightful cider offerings.
Try a classic apple cider, or get a tad more adventurous with a cranberry orange or blueberry maple cider. Wanting to try something completely new? The taproom offers a cider infused with gummy bears and sour candy for a truly unique experience. Not ready to commit to just one flavor? Make your own flight by choosing up to four different cider varieties to pick your favorite.
Traveling with littles? Fear not – the cidery also offers a delightful fresh pressed, non-alcoholic cider for those not wishing to partake of the alcoholic offerings. We gave the crew above some apple cider and apple cider donuts, then let them play a few rounds of corn-hole on the yard while we tried a quick flight of ciders. Easy-peasy!
FEEL THE WIND WITH GENTLE GIANTS SLEIGH AND CARRIAGE RIDES
This delightful experience is fun for the entire family. Book a private horse-drawn sleigh or carriage ride to have a one of a kind New England experience. Soak up the views of nearby Mount Mansfield as you embark on a journey that will take you across historic covered bridges and across other picturesque landscapes.
Rides are available year round, but are especially charming during the holiday season. Whether you are planning a romantic getaway to celebrate a special occasion, or looking for something fun to do with the whole family, this is a delightful and memorable experience to share while in Stowe.
SEE BINGHAM FALLS AT MOUNT MANSFIELD STATE PARK
All it takes is a quarter mile hike to find yourself admiring Bingham Falls, one of the most photogenic waterfalls in the state. While the hike itself may be short, it is important to recognize it is not necessarily easy – the hike does get quite steep near the bottom, which can be iffy when combined with wet conditions if hikers are not careful.
Cool off in the waterfall's refreshing mist once you arrive and soak up the views. You can also take a different trail that will lead you along the upper gorge for views of the snaking river below. Whichever route you take (or if you explore both) you are guaranteed amazing views.
STROLL THE GROUNDS AT WEST BRANCH GALLERY AND SCULPTURE GARDEN
[This location is temporarily closed – check back for details]
This art space provides both an indoor and outdoor experience, with an impressive art gallery inside and sculpture garden located outdoors. Experience these artistic exhibits in peace, as you contemplate pieces created by artists at various stages of their own creative journeys.
Those who appreciate and enjoy viewing art will not want to miss this space during your time in the Stowe area.
MORE INFORMATION FOR YOUR TRIP TO VERMONT
WHERE TO STAY IN STOWE, VT
Follow us here: Facebook | Twitter | Instagram | Pinterest | YouTube | MSN | TripAdvisor | Flipboard
All articles belong to 365 Atlanta Family LLC, and all photos belong to us as well, unless otherwise noted. It's all copyrighted. Please don't repost anything elsewhere without asking me first. All rights reserved. This site uses cookies to enhance your experience.
We make no guarantees of any price listed on our site. We are not responsible for content on external web sites linked from ours, including linked resources, an external blog post, any partner site, hotel property sites, or affiliate sites. We only write about places we love in an attempt to help you in your adventures, but we can't guarantee you will love them, too.
Posts may contain affiliate links at no cost to you. Several of our trips are also compensated by the respective tourism boards for the city or state we are visiting. This never impacts how we share the destination with you – opinions are always our own and we pride ourselves on that. We do not sell links or accept unsolicited guest posts under any circumstances. Don't even ask.
United States Copyright, 365 Atlanta Family, LLC
View our Privacy Policy | Subscribe to our Newsletter | Contact Site Owner | View Terms & Conditions | About Us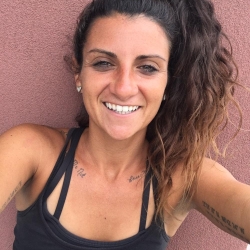 Latest posts by Amanda Strube, Staff Writer
(see all)