The Pocono Mountains are located in North-Eastern Pennsylvania and cover nearly 67,000 acres, combining four counties and multiple small towns. The area is a popular destination no matter what season you plan to visit.
Best known for their family-friendly ski resorts, the Poconos offer a mountain getaway all year round. During the warmer months, camping, hiking, and other outdoor activities are enjoyed by locals and travelers. No matter what time of year you visit this area of Pennsylvania, the region has a stunning array of natural beauty.
Here are 30 things to do in the Poconos that you're not going to want to miss.
COOLEST PLACES TO STAY IN THE POCONOS
Read more: Poconos Romantic Getaway: Double The Fun
LEHIGH RIVER GORGE REGION
Families Fly Free is a program that has introduced hundreds of families to the joys of flying free using travel rewards – including our family! Want to learn how to save thousands of dollars making your travel dreams come true? Click here to grab 7 Secret Hacks that the owner personally uses to fly her family for 4 for free all over the world!
The Lehigh River Gorge Region is known as the "Switzerland of America" and covers 6,107 acres of land, which starts in Francis E. Walter Dam in the north to Jim Thorpe in the south. The gorge was carved by the Lehigh River and is surrounded by thick forests, rocky outcroppings, and waterfalls.
The area is ideal for outdoor enthusiasts, but also has a lot of other areas of entertainment.
OLD JAIL MUSEUM
The Old Jail Museum is a fun place to visit if you like spooky historical entertainment. The abandoned jail once had 27 cells, basement dungeons that were used as solitary confinement, and women's cells on the 2nd floor.
In the 1800s, the jail was the site of the hanging of seven Irish coal miners known as Molly Maguires. Mysteriously, there is a handprint that has forever remained on one of the cell walls, despite all attempts to dispose of or cover it up.
The Old Jail Museum closes its doors from November through June, but offers historical day tours, as well as nighttime ghost tours, during the warmer months.
Details: 128 W Broadway, Jim Thorpe, PA 18229 | Website
MAUCH CHUNK MUSEUM AND CULTURAL CENTER
Mauch Chunk is the former name of the town of Jim Thorpe, and the cultural center aims at preserving the history of the town, as well as educating tourists and even locals about the quirky history of this town.
The town was once occupied by the Lenape Indians and was upended when anthracite coal, better known as "black diamonds," were discovered by Europeans. It quickly grew as an industrial town before burning out.
As a revitalization attempt, the town was renamed for a local, Native American Olympian named Jim Thorpe. The museum is open for tours with guides that will teach you more about the history of the town and the artifacts collected. This is a perfect rainy day option for the family.
Details: 41 W Broadway, Jim Thorpe, PA 18229 | Website
STONE ROW
The Stone Row is a legendary pub and restaurant enjoyable for couples, families, or someone eating solo. They describe themselves as a "meat-friendly, plant-forward scratch kitchen," and are able to accommodate most lifestyle choices.
The menu is extensive and includes a full bar and kid's menu.
Details: 45-47 Race St, Jim Thorpe, PA 18229 | Website
LEHIGH GORGE SCENIC RAILWAY
The Lehigh Gorge Scenic Railway offers passengers a round trip experience on vintage coaches built in 1917. The railroad takes you past waterfalls, over bridges, and through the forest to Lehigh Gorge State Park. You'll cruise past sheer cliff faces, and gorgeous mountains as you get a chance to see some of the local wildlife.
There are 5 trains to choose from, with most tours starting and finishing in the same place. During your ride, your conductor will tell you the history of the railroad, the area you're riding through, as well as other interesting facts.
The open-air car has seats that face open windows, so all passengers can fully enjoy the views. The standard coach has seats that face forward with regular windows, cushioned seats, and clean restrooms. Crown Class has plush reclining seats, functional windows and is heated during the cold winter months.
The First Class Dome Car offers passengers a climate-controlled car with big windows for guests to look out with ease. If you like to mountain bike then the Gondola Car "Ride And Bike" is a great option. The train will take you and your bike to Old Penn Haven and drop you off so you can bike back.
Details: One Susquehanna St, Jim Thorpe, PA 18229 | Website
HICKORY RUN STATE PARK
Famous for its boulder field, Hickory Run State Park is nearly 16,000 acres. There are over 40 miles of hiking trails, places to swim and camp, various places to fish for trout, and hunting.
During the winter months, you can go cross-country skiing, ice skating, and snowmobiling.
Details: 3613 PA-534, White Haven, PA 18661 | Website
ASA PACKER MANSION
Open during the warmer months, Asa Packer Mansion was built in 1861 and is comprised of 3 stories and 18 rooms, totaling close to 11,000 square feet of living space. The mansion was converted into a museum and opened to the public in 1956.
The home still contains many of its original furnishings. Tours fill up quickly and it's recommended to arrive early as tickets are sold on a first-come, first-serve basis.
Details: Packer Hill Ave, Jim Thorpe, PA 18229 | Website
NO. 9 MINE AND MUSEUM
Closed for winter months, tours of the mine start in April and then run tours every hour. The mine was first opened in 1855 and was operable until 1972, making it the longest operating deep Anthracite coal mine in the world.
The tour starts with a rail ride 1,600 feet into the mountain, before a guided tour on foot.
Details: 9 Dock St, Lansford, PA 18232 | Website
LEHIGH GORGE RAIL TRAIL
The rail-trail is popular with hikers and bikers. There are mountain biking trails for 26 miles that run along the Delaware and Lehigh National Heritage Corridor.
If you don't have your own bike you can rent one, but know that fat tires are recommended for the varying terrain you may encounter. Shuttles run throughout the area if you don't want to bike part of the trail.
Details: 7 Hazard Square, Jim Thorpe, PA 18229 | Website
WHITEWATER RAFTING
Ready for an adrenaline rush? A super popular summer activity is white water rafting. The Poconos offer rafting experiences for total beginners to more experienced rafters.
Pocono Whitewater offers 5 thrilling adventures including Dam Release White Water, Family Style White Water, Pirate Rafting, Moonlight Tours, and inflatable kayak tours.
Details: 1519 PA-903, Jim Thorpe, PA 18229 | Website
HORSEBACK RIDING
Happy Trails Stables offers carriage rides (spring, summer, and fall), sleigh rides (winter), trail rides for all levels, pony rides, hayrides and they offer private riding lessons.
Trail rides are offered all year long, as long as you dress appropriately.
Details: Waymart, PA | Website
LEHIGH GORGE STATE PARK
Some of the best hiking in Pennsylvania can be found right in the Pocono Mountains. Lehigh Gorge State Park is one of the most popular areas to hike. There are dozens of hiking trails along the river and past waterfalls.
Whitewater rafting, fishing, hunting, and biking are also popular when visiting Lehigh Gorge State Park. During the winter the park is available for cross country skiing and snowmobiling.
The park has ample opportunities to see wildlife such as white-tailed deer, black bears, gray and red foxes, beaver, mink, bald eagles, and osprey just to name a few.
Details: S Lehigh Gorge Dr., Weatherly, PA 18255 | Website
DELAWARE RIVER REGION
The Delaware River Region is located in Western New Jersey and Pennsylvania and borders the Delaware River. It's a highly visited region for dozens of reasons and has something for everyone to experience.
DELAWARE WATER GAP NATIONAL RECREATION AREA
The Delaware Water Gap is a nature lovers' playground. There are 40 miles of river, over 100 miles of hiking trails, 3 swimming beaches, and nearly 200 miles of scenic drives. The park also has historic sites so you can take a step back in time as the area dates back 10,000 years.
Many people plan to camp in the park so they can experience more of the park. There is hunting and fishing, paddling and kayaking as well as biking.
Details: 1978 River Rd, Bushkill, PA 18324 | Website
MILFORD
Looking for a town that's got year-round recreation and is insanely beautiful on top of it? Then check out Milford, PA.
Located along the Delaware River, you'll find all sorts of outdoor recreation in Milford, from skiing and snowmobiling to hiking, kayaking, and rafting. In addition to all the outdoor fun, you'll also find great antique stores and amazing restaurants.
Milford is a picture-perfect place to experience the beauty of the area.
Details: Website
WATERFALL WONDERS
No matter what age you are, waterfalls are always magical to see, and the Delaware Water Gap has several for you to enjoy.
Home to Pennsylvania's tallest waterfall at 150 feet, Raymondskill Falls is a short but steep hike. Silverthread Falls and Dingmans Falls are both easily accessible.
Bushkill Falls, known as the "Niagara of Pennsylvania," is a series of 8 waterfalls. Though tucked away in the forest, there are several hiking trails leading to the falls.
Shohola Falls is a series of small falls located along Shohola Creek, where fishing is also popular.
Details: Website
POCONO INDIAN MUSEUM
The Pocono Indian Museum gives you an in-depth look at the history of the Indians native to the Pocono region. The museum features peace pipes that are over 150 years old, as well as dozens of arrowheads found locally.
You can even learn about the legend of the local bigfoot, known as Messing. The museum has an extensive gift shop and is open all year long.
Details: 5905 Milford Rd, East Stroudsburg, PA 18302 | Website
LAKE REGION
Located in the western tip of Pennsylvania, the Lake Region is an incredible area to visit if you like water recreation and sports.
LAKE WALLENPAUPACK
This lake has a total of 52 miles of shoreline and includes 6 public recreation areas. People come from all over to experience the extensive camping, hiking, and fishing that Lake Wallenpaupack has to offer.
One of the best ways to experience the lake is from the water itself. There are boat rentals available for your convenience.
Details: 104 Sunrise Dr, Tafton, PA 18464 | Website
DORFLINGER GLASS MUSEUM
This glass museum is one of the largest in the nation. Their collection comprises more than 1,000 pieces of cut, engraved, etched, gilded, and enameled crystal.
Details: 55 Suydam Dr., White Mills, PA 18473 | Website
DORFLINGER-SUYDAM WILDLIFE SANCTUARY
This 600-acre sanctuary has 7 trails you can utilize, and also hosts the Wildflower Music Festival each year.
Details: 55 Suydam Dr., White Mills, PA 18473 | Website
MAIN STREET FARMERS MARKET
The Main Street Farmers Market at The Cooperage is open every Saturday from the end of November to the end of April. Open from 11 am to 1 pm, the market features all local farmers and artisans. You can even pre order online to pick up at the market.
Details: 811 Stoney Hollow Rd, Pocono Lake, PA 18347 | Website
POCONO EXPRESS
The Pocono Express, also known as the Stourbridge Line, offers several roundtrip options. There are 9 excursions to choose from, including Easter Egg Express, Pocono Express, Ice Cream Express, Farmers Market Explorer, Hawley Pocono Express, Honesdale Explorer, Pocono Foilge Express, Hawley Pocono Foilage Express, and the Pumpkin Patch Express.
Each tour offers a totally different experience throughout the year, and truly covers all the bases so you'll never get bored.
Details: 812 Main St, Honesdale, PA 18431 | Website
CLAWS 'N' PAWS WILD ANIMAL PARK
Claws 'N' Paws Wild Animal Park is open during warmer months and has an impressive array of big animals.
You can see African Lions, alpacas, alligators, primates, a tiger, giraffe, leopards, and wolves, as well as other big cats. There are dozens of other animals you can learn to visit as well. There are some hands-on experiences like feeding a giraffe and other animals, and a dino-dig for small kids.
Details: 1475 Ledgedale Rd, Lake Ariel, PA 18436 | Website
MOUNTAIN REGION
I've spent the most time in the Poconos exploring the mountain region during the winter months, but they also offer year-round fun and entertainment. It doesn't matter what time of year you visit the Pocono Mountain Region, you'll be pleased with your experience.
Flying into Philadelphia? You're going to need a car. Great rates and comparisons on all major brands, including Enterprise and Hertz make Discover Cars our favorite travel tool. Click here to compare rental car prices.
SORRENTI FAMILY ESTATE WINERY
Sorrenti Family Estate Winery has been operating for 40 years and is the oldest winery in the Poconos. Featuring live music, special events, a pizzeria, and of course, the vineyard, Sorrenti Family Winery is open to the public and is family and pet friendly.
You can book private and group tours, as well as tastings, but reservations are recommended.
Details: 130 Lower Cherry Valley Rd, Saylorsburg, PA 18353 | Website
BARLEY CREEK BREWING COMPANY
The Barley Creek Brewing Company is perfect for anyone who prefers spirits and beer.
On-site, you can find The Main Restaurant, The Pint Size Park & Biergarten, and the S'mores Trailside Dining. They also feature a tasting room for the spirits and brews made on-site, and of course, they are also found on the menus of each eatery.
Details: 1774 Sullivan Trail, Tannersville, PA 18372 | Website
QUIET VALLEY LIVING HISTORICAL FARM
The Quiet Valley Living Historical Farm is a part of living history. Originally opened in the late 1700s, the farm hosts private events, festivals, tours, and workshops.
Details: 347 Quiet Valley Rd, Stroudsburg, PA 18360 | Website
STOCK CAR RACING EXPERIENCE
The Stock Car Racing Experience is a unique way to fulfill your need for speed.
Located at the Pocono Raceway, stock car racing is just one way to experience their raceway. They also offer times where you can bring your own fast car, drive a stock car, ride along in a stock car, slingshot rentals, and go cart races.
Details: 105 Wt Family Blvd, Blakeslee, PA 18610 | Website
GREAT WOLF LODGE
Great Wolf Lodge is one of the best indoor water parks in the Poconos. Enjoy all the kid-friendly water park amenities, like the wave pool, Crooked Creek lazy river, the toddler water play area, and tons of water slides. Once you dry off, enjoy MagiQuest, mining for gems, bowling, the ropes course, the arcade, glow-in-the-dark mini golf, and so much more.
With on-site dining, and plenty of lodging options, this is a one-stop shop for fun.
Details: 1 Great Wolf Dr, Scotrun, PA 18355 | Website
Stay Here: Great Wolf Lodge Poconos
SNOW MUCH FUN
Winter in the Pocono Mountains becomes a winter wonderland with all sorts of winter sports and activities. Multiple mountains are open to ski and snowboard, with many having tubing as an option.
You can ice skate outdoors and take sleigh rides around Christmas time. Dog sledding, also known as mushing, is a unique experience that is fun for all ages. Many hiking trails become cross country skiing and snowshoeing trails. Winter paintball is another popular activity in the Pocono Mountains.
Enjoying the outdoors in the wintertime is one of the best things to do in The Poconos!
BLUE MOUNTAIN RESORT
With lifts open from 9 am to 9 pm, Blue Mountain Resort is popular for non-stop skiing, boarding and tubing. They have a total of 40 trails and 16 lifts.
They offer lessons, coaching, equipment rentals, competitions, and teams.
Details: 1660 Blue Mountain dr., Palmerton, PA 18071 | Website
CAMELBACK MOUNTAIN
Great for family fun, Camelback Resort has a 40+ lane snow tubing area, 5 lifts, 35 trails, as well an indoor waterpark. The resort has tons of food and lodging options.
Details: 301 Resort Dr., Tannersville, PA 18372 | Website
JACK FROST MOUNTAIN/ BIG BOULDER SKI AREA
Featuring two mountains, the JFBB ski area is part of Vail Resorts, and is included in the Epic Pass. They offer rentals, lessons, and 2 mountains worth of skiing and snowboarding.
Big Boulder is slightly higher, and offers 15 trails and 10 lifts. Jack Frost has 20 trails and 12 lifts and terrain parks.
Jack Frost Ski Resort Details: 434 Jack Frost Mountain Rd, White Haven, PA 18661 | Website
Big Boulder Mountain Details: 357 Big Boulder Dr, Lake Harmony, PA 18624 | Website
SHAWNEE MOUNTAIN
Shawnee Mountain has 23 slopes and trails, 2 terrain parks, and a snow tubing park. They offer group and private lessons, coaching, and children's programs.
Details: 401 Hollow Rd, East Stroudsburg, PA 18301 | Website
SKI BIG BEAR
This mountain features 18 trails with 7 lifts. They have snow tubing, rentals, lessons, and lodging on site. They also offer group passes and season tickets.
Details: 192 Karl Hope Blvd, Lackawaxen, PA 18435 | Website
SAVE MONEY WITH OUR FAVORITE TRAVEL PARTNERS
MORE INFORMATION FOR YOUR TRIP TO PENNSYLVANIA
WHERE TO STAY IN THE POCONOS
Follow us here: Facebook | Twitter | Instagram | Pinterest | YouTube | MSN | TripAdvisor | Flipboard
All articles belong to 365 Atlanta Family LLC, and all photos belong to us as well, unless otherwise noted. It's all copyrighted. Please don't repost anything elsewhere without asking me first. All rights reserved. This site uses cookies to enhance your experience.
We make no guarantees of any price listed on our site. We are not responsible for content on external web sites linked from ours, including linked resources, an external blog post, any partner site, hotel property sites, or affiliate sites. We only write about places we love in an attempt to help you in your adventures, but we can't guarantee you will love them, too.
Posts may contain affiliate links at no cost to you. Several of our trips are also compensated by the respective tourism boards for the city or state we are visiting. This never impacts how we share the destination with you – opinions are always our own and we pride ourselves on that. We do not sell links or accept unsolicited guest posts under any circumstances. Don't even ask.
United States Copyright, 365 Atlanta Family, LLC
View our Privacy Policy | Subscribe to our Newsletter | Contact Site Owner | View Terms & Conditions | About Us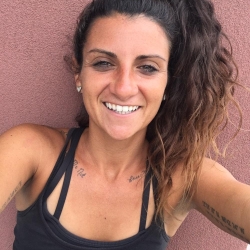 Latest posts by Amanda Strube, Staff Writer
(see all)