On the shores of Lake Erie, a city of glass stands. You've probably heard its name before, thanks to Batman's sidekick's catchphrase, "Holy Toledo, Batman!" The jury is out on whether or not Robin was referring to Toledo, OH when he uttered those famous words, but rumor has it, the phrase points to Toledo's magnificent churches that dot this city's skyline.
But there's more to Toledo, Ohio than Batman catchphrases and churches. The city has grown from its 1833 obscurity to become a booming city. As the city has grown, there's been no shortage of things to do in Toledo Ohio.
Its streets are home to river parks, museums, gardens, and amusement parks. The waters of the Maumee River and Lake Erie beckon travelers. Toledo calls to you from the moment you step out your door, ready to send you on a great adventure!
Here are 16 things to do in Toledo Ohio that you can't miss.
TOLEDO MUSEUM OF ART
If you love exploring art and architecture, you simply must visit Toledo. The Toledo Museum of Art has a rich, diverse array of art pieces spanning thousands of years of history. And the museum is itself an architectural beauty, with its stunning glass pavilion and Greek revival columns that bring an air of romance to the building.
The museum has 45 galleries, with over 30,000 artifacts and items in its extensive collection. Much of the museum's offerings consist of rotating exhibits covering topical points of interest, ranging from African American artwork to Persian sculptures. Its permanent exhibitions include works by Monet, Rembrandt, and Picasso, among other artistic geniuses.
Alongside the artwork held within the museum, many visitors find themselves wowed by the glass pavilion. The pavilion commemorates Toledo's history as a glassmaking titan of industry, with glass artifacts displayed within the gorgeous crystalline walls of the pavilion. Notably, the museum also offers glassmaking classes in the pavilion for visitors interested in an interactive exploration of Toledo's industrial past.
The Toledo Museum of Art is a family-friendly environment. The museum has a family center and guided tours to help educate younger family members on the artwork in the museum.
TOLEDO ZOO
You cannot often see a Galapagos Turtle within a five-minute walk from a Grey Wolf, but that's the case at the Toledo Zoo. This remarkable establishment is far from the average zoo, thanks to its all-glass conservatory, aquarium, and museum on the property.
The moment you enter the Toledo Zoo, you understand why it's one of the best Toledo area attractions. It hosts a wide variety of wild animals from all over the world! While there, you'll discover North American animals, like pheasants and river otters, living nearby the fierce Amur Tiger and wild dingo.
The zoo has several highly interactive areas for families to enjoy. The aquarium's touch tank is always a hit – kids love petting the stingrays! Meanwhile, younger children enjoy spending some time at Nature's Neighborhood, an outdoor playground with a treehouse, streams and beaches, a butterfly house, and animal demonstrations await. You'll find plenty of snacks, tasty meals, and refreshing drinks around the zoo to keep you well-fed.
Before visiting the zoo, check out their website. The Toledo Zoo puts on themed events throughout the year, ranging from Animal Egg Hunts for Easter to Christmas lights in December.
MAUMEE BAY STATE PARK
Maumee Bay hides one of the most elegant state parks in Northwest Ohio. I say elegant, because Maumee Bay State Park has a resort lodge and golf course for visitors to enjoy alongside the park's natural beauty. And as nice as the lodge is, the gorgeous scenery surrounding it is even better.
Maumee Bay State Park sits on the coast of Lake Erie, where the lake turns into the Maumee River. The park consists of wetlands, meadows, prairie, and marshes fed by the river. Because of the diversity of the environment, Maumee Bay State Park is also home to a diverse array of wildlife, including over 300 types of birds, otters, foxes, and fish.
Visitors to the state park have ample options for activities. You can fish, boat, or swim along the park's inland lakes and streams. Or, you can take a leisurely hike through the wetlands and finish up the afternoon with a picnic. Biking, archery, and golfing are other popular pastimes in the park.
TOLEDO BOTANICAL GARDEN
The Toledo Botanical Garden, or TBG as the locals call it, is a living museum dedicated to plants. This 60-acre parkland contains tree-lined promenades, flower-filled meadows, and gardens for the public to learn about and explore.
The gardens at TBG are unique and inclusive. One notable favorite is the Pioneer Garden, where the cabin of Peter Navarre, a famed Indian Scout during the Battle of Lake Erie in the War of 1812, currently resides. The Doneghy Inclusive Garden has a sensory wall and plants designed for sensory engagement, and "The Secret Forest," a playground designed to get kids interacting with the great outdoors.
In June, visitors to the Botanical Garden may find themselves exploring the Crosby Festival of the Arts inside the garden. Exhibits range from ceramics to photography and local food, drinks, and entertainment for the whole family.
SWAN CREEK METROPARK
Take a break from the bustle of Toledo and relax among the trees of Swan Creek Metropark. Here, the rustle of leaves accompanies birdsong and the sound of fluttering wings. Swan Creek Metropark provides a haven for not just visitors, but also resident deer, foxes, and migratory birds.
Visitors to the park enjoy exploring the many trails that line the riverfront parkland. Also, check out the swinging bridge, which just happens to be the perfect place to catch sight of swans and geese.
I recommend stopping by the Yager Center, which has a "Window on Wildlife" indoor viewing area. There are also a few playgrounds and picnic areas in the park, perfect for a lunch break with the family.
IMAGINATION STATION
You can't get more "fun" in Toledo than a trip to its famous Imagination Station! Located in Downtown Toledo, the Imagination Station is Ohio's premier Science Technology Engineering Mathematics (STEM) museum.
You and your kids will soon learn that exploring STEM is a blast at the Imagination Station! The kids will discover how electricity works at the Circuit Table, how to fly an airplane, how gravity works, and more. After all that exploring, check out the Atomic Cafe for lunch.
The Imagination Station is also home to a Simulator Theater that takes you on a virtual roller coaster and the KeyBank Discovery Theater, where documentaries and films come to life on a 58-foot screen.
NATIONAL MUSEUM OF THE GREAT LAKES
The Great Lakes have played a vital role in U.S. history. Since the country's founding, they've served as battlegrounds, transportation, food source, and energy hub. Toledo sits on one of the shores of one of the Great Lakes – Lake Erie – so it makes sense that the National Museum of the Great Lakes resides in Toledo.
Throughout its 40 exhibits, you'll discover the importance of the Great Lakes to Native American tribes, pioneers, engineers, and Ohioans. The museum has over 300 artifacts from the Great Lakes' history, plus two ships that have worked on the lakes.
The ships have retired from their days on the Great Lakes, but they're worth visiting! You'll get to go inside an old tug boat, known as The Museum Tug Ohio, that once helped put out fires in Milwaukee. You can also visit the iron ore freighter Col. James M. Schoonmaker, an old transport boat that used to tote coal, grain, and iron from Toledo. Both ships now peacefully rock off the museum's dock, ready to welcome you aboard.
TONY PACKO'S
What does the TV show M*A*S*H, Burt Reynolds, and Hungary have in common? They all play a role in the legendary status of Tony Packo's.
Tony Packo's opened in 1932 under the care of Tony and his wife, Rose. Tony started serving Kolbasz sausages in the fashion of hotdogs, creating the first-ever Hungarian Hot Dog. Since its opening, Tony Packo's has practically grown into a national landmark – thus, it's mentioned in a 1976 episode of M*A*S*H.
The shop at 1902 Front Street is the "original" Tony Packo's, and it's the one you have got to see. There are signed foam hot dog buns with signatures from actors, presidents, and other celebrities on display. Even Burt Reynolds has signed a bun here!
A visit here is one of the best things to do in Toledo Ohio!
TOLEDO MUD HENS
Take the family to Downtown Toledo for an All-American classic – baseball with the Mud Hens! The team has played for Toledo since 1896, boasting a longer history than many baseball teams in the country.
Your visit to see the Mud Hens takes you to "Fifth Third Field" stadium. The field opened in 2002 and was declared one of the best Minor League Baseball stadiums in the U.S. by Newsweek.
After the game, check out the vibrant downtown neighborhood around the stadium – there's food, drink, live music, and shopping aplenty nearby.
WILDWOOD MANOR HOUSE
Nestled in the greenery of the Wildwood Preserve Metropark, the Wildwood Manor House holds the charm and elegance of another era within its walls. Initially built in the 1930s, the Manor House exhibits the architecture of the Georgian Revival Style. Its brick walls and white columns stand out against the vibrant green trees.
A tour of the Manor House promises an exploration of gorgeous carvings, beautiful oil paintings, tailored gardens, and classic furnishings. The tailored landscape hides many wonders, from tinkling fountains to stone statues hidden in shady nooks.
THE DOCKS
Great views and fantastic cuisine wait for you at Toledo's favorite eating destination, known only as The Docks. The Docks came into existence in 1996. Since then, many restaurants have opened their doors to feed their fans.
You may have a hard time choosing where to eat at The Docks. There's a cuisine to suit every taste, from Italian at Zia's to fresh fish at The Real Seafood Company. But, of course, no matter where you eat, you'll get a fantastic view of the Maumee River.
KELLEYS ISLAND
For a taste of island life rich with history, take a day trip to Kelleys Island. This quaint island village sprang up on Lake Erie over several decades, starting in 1830 with the production of limestone and wine. The island produces wine and limestone to this day but has since grown into a tourist destination and beloved small town.
A visit to Kelleys Island begins with a short boat or plane ride to the island. From there, you can start exploring! There's a beautiful marina perfect for boating and fishing, two cute bed and breakfasts, and plenty of adorable boutiques to shop at.
While visiting the island, make time to see the Scheele Preserve and Glacial Grooves, two natural areas where you can view local wildlife. Of course, there's plenty of bird watching, scuba diving, and nature walks to be had there, too.
SAUDER VILLAGE
Enter the pioneering past of Ohio at Sauder Village. Here, visitors can experience history in a living, breathing village over 235 acres.
There's more to Sauder Village than walking around a farm. You'll wander through 75 historic structures and over 50,000 historical artifacts on the guided tours during your visit. The village covers Ohioan life from 1803 to 1928. Guides take you through historic homes and shops, introduce you to real farm animals, and take you on the Erie Express Train. It's certainly an adventure!
Alongside touring the Sauder Village, you can enhance your village visit with a stay at the Sauder Village Campground or the Sauder Heritage Inn. The Inn offers modern amenities, including a pool, playground, and restaurant, all amidst the quiet countryside of the village.
WILDWOOD PRESERVE METROPARK
The Wildwood Preserve Metropark is home to The Manor House mentioned previously, but it's far more than that. The Preserve spans over 493 acres of land formerly owned by The Manor House's Stranahan family.
You'll find tree-lined trails intersected by the peaceful Ottawa River among its many acres. There's also prairie land in the Metropark, home to nesting birds, vibrant wildflowers, and water-colored sunsets.
While visiting Wildwood Preserve, stop by the Ellen Biddle Shipman Garden, home to a garden maze. There's also a FitPark and several playgrounds for kids to explore, plus plenty of green space for a picnic blanket and lunch!
CEDAR POINT AMUSEMENT PARK
Ohio is home to the second-oldest amusement park in the U.S. still in operation today. It's called Cedar Point Amusement Park, and it's the destination for adventure and thrill-seeking visitors. This amazing park is located an hour away from Toledo in Sandusky, making for an easy trip.
Cedar Point has all the bells and whistles of a traditional amusement park. You'll find roller coasters, slides, and an 18-acre waterpark. But, there are also boat charters, a beach, and island excursions available from Cedar Point. The park also has delicious food, live music, and golf for visitors to enjoy.
OAK OPENINGS PRESERVE
Oak Openings Preserve holds a unique place in U.S. history – it is the only site of a public treehouse village in the entire country. Suffice to say; Oak Openings Preserve is full of lush trees and forested trails within its 5,000 acres.
Oak Openings has been named one of nature's "Last Great Places on Earth" because of its wild and fantastical environment. You'll find orchids and wildflowers along Mallard Lake right next door to prickly-pear cactuses.
Locals recommend taking the time to camp and hike through the park. Birders love spending an afternoon watching feathered friends flit through the leaves, while horse lovers recommend taking a ride through the trails. It's a wonderful place to enjoy and explore a peaceful spot of nature.
MORE INFORMATION FOR YOUR TRIP TO OHIO
YOU MIGHT ALSO ENJOY
WHERE TO STAY IN TOLEDO OHIO
Follow us here: Facebook | Twitter | Instagram | Pinterest | YouTube | MSN | TripAdvisor | Flipboard
All articles belong to 365 Atlanta Family LLC, and all photos belong to us as well, unless otherwise noted. It's all copyrighted. Please don't repost anything elsewhere without asking me first. All rights reserved. This site uses cookies to enhance your experience.
We make no guarantees of any price listed on our site. We are not responsible for content on external web sites linked from ours, including linked resources, an external blog post, any partner site, hotel property sites, or affiliate sites. We only write about places we love in an attempt to help you in your adventures, but we can't guarantee you will love them, too.
Posts may contain affiliate links at no cost to you. Several of our trips are also compensated by the respective tourism boards for the city or state we are visiting. This never impacts how we share the destination with you – opinions are always our own and we pride ourselves on that. We do not sell links or accept unsolicited guest posts under any circumstances. Don't even ask.
United States Copyright, 365 Atlanta Family, LLC
View our Privacy Policy | Subscribe to our Newsletter | Contact Site Owner | View Terms & Conditions | About Us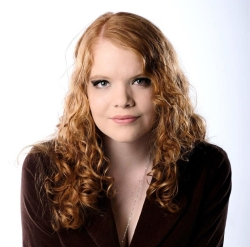 Latest posts by Phylicia Peterson, Staff Writer
(see all)