When one hears Upstate New York, one imagines either remote locations or cities like Utica. New York State is full of gorgeous places outside of NYC (something people forget, I know) with this cozy city among them. Utica can be found at the base of the Adirondack Mountains with its population of about 65,000 people. While it's far from the most populated spot in the state, there are certainly plenty of things to keep visitors happy.
Part of what makes Utica so fascinating is the intermingling between civilization, history and the wilderness. You get a unique mix of all three here without even having to leave the region. That's the beauty of Upstate New York.
Here are 14 things to do in Utica NY that will make you fall in love with this fun city!
Do you wish you could travel more, but don't want to pay the expensive cost of airfare for your whole family? There is a way to fly your family for free and it's easy to learn! Families Fly Free is a program that teaches families how to fly for free using travel rewards – including our family!
Want to learn how your family can do it too? Click here to grab 7 Secret Hacks for flying free that the founder of Families Fly Free personally uses to take her family of 4 all over the world!
COOLEST PLACES TO STAY IN UTICA NY
SHOP AND DINE AT BAGG'S SQUARE
One of Utica's most historic areas is the neighborhood of Bagg's Square. At 20 blocks, this area of downtown has been home to the city's commerce, industry, and transportation through the years, according to the Bagg's Square Association. Bagg's Square was even brought into the National and State Registers of Historic Places in 2017.
Genesee Street is one of the city's main drags, which makes it the hub of just about everything downtown. With so much real estate in this nearly two dozen blocks of neighborhood, there are a lot of shops and eateries to enjoy. Among the favorites of Bagg's Square includes Utica Coffee Roasting Co., the Adirondack Scenic Railroad, Gerber's Tavern, and (of course) the Bagg's Square Brewing Company.
TAKE THE KIDS TO UTICA CHILDREN'S MUSEUM
The Utica Children's Museum resided for years at their location in Bagg's Square before their move to the Parkway District to their brand new facility. Covid-19 forced the museum to preemptively close earlier than they anticipated during the construction of their new facility.
Since 1963, UCM has been providing kids of all ages the opportunity for hands-on play. With over 60 exhibits on topics like microbes, shopping or commerce experiences, building, shapes, and cars too!
Note: The Utica Children's Museum remains closed in 2022 while their new home is being remodeled. Check their Facebook Page for updates and progress reports.
VISIT THE UTICA ZOO
What began as a zoo with three deer in 1914 has blossomed into a beloved institution with nearly 100 different species of animals. The Utica Zoo has been part of the city's landscape for well over a century, specializing in teaching the public about animals, as well as the importance of conservation.
Home to the famous red panda, Mei Lin, there are so many wonderful animals to see here.
In addition to seeing the animals from afar, guests are welcome to upgrade their zoo experience with an animal encounter. Utica Zoo offers encounters with Bactrian Camels, Nigerian Dwarf Goats, and their ambassador animals, which include critters like a Flemish Giant Rabbit, a Snapping Turtle, and even a Ball Python. In all, there are 29 ambassador animals to choose from!
Visiting the Utica Zoo is one of the best things to do in Utica NY!
EXPLORE MUNSON-WILLIAMS-PROCTOR ARTS INSTITUTE
Since it was founded in 1919, the Munson-Williams-Proctor Arts Institute has been curating art for Utica, the region and beyond. This art museum, now part of the National Register of Historic Places, showcases not just visual arts, but performing arts as well!
Their permanent collection is considered one of the foremost holders of landscape paintings by American artists in the United States. Some of their preeminent artists showcased in the permanent collection include Frederic Church, Eastman Johnson, Frederick MacMonnies, and Hiram Powers, among their American artists. The museum's 19th Century American Decorative Arts collection is also known around the world, with work by Louis C. Tiffany, Charles Parker and many more.
Other sections of the permanent art collection include Modern and Contemporary American Art, The Edward Wales Root Collection of American Modernism, European Modernism, Drawings and Graphic Arts, and the Fountain Elms Period Rooms and Galleries.
TAKE IN A SHOW AT THE STANLEY CENTER FOR THE ARTS
Like many other 1920s era movie theaters, The Stanley Theatre was built to be a movie palace — and palace is really the best way to describe it. It was designed by renowned architect Thomas Lamb, whose theaters were known far and wide as architectural beauties. Now the Stanley isn't known for its cinema, but rather for its performing arts venue.
Every once in a while a film will grace the Stanley, though mostly it now houses touring Broadway shows, singers and other events of that nature. What better place than this historic venue to take in a show like Chicago or a stage adaptation of The Great Gatsby?
TOUR THE ONEIDA COUNTY HISTORY CENTER
When visiting a place, especially for the first time, it's always a thrill to get to know the area a little better. That's where the Oneida County History Center comes in handy. This organization, founded in 1876, helps preserve and promote the region's history for both Oneida County, as well as the upper Mohawk River Valley.
The Oneida County Historical Society, who oversees the center, curates over 250,000 pieces of history from artifacts and books to images and art. These pieces are part of what you can see at the center, along with other rotating exhibits throughout the year. Some of their exhibits have included Utica Shoes, an Underground Railroad Walking Tour, World War I Centennial: Oneida County and New York in the Great War and many more.
RIDE THE ADIRONDACK SCENIC RAILROAD
"This Park is different from any other in the nation, a place where epiphany has some hope lasting and not disappearing on one's return to the workaday world. Here epiphany and routine commingle, balance rules, and human history makes a dent in the landscape, but not a hole." -Bill McKibben in Gary Randorf's "The Adirondacks: Wild Island of Hope"
Once the way for folks all over the country to get around, the railroad days don't seem so long ago. However, many of the railroad stops have deteriorated through the years after the revolution of the automobile nearly put railroads out of business. Still, the Adirondack Scenic Railroad is still the best way to see the sights of the stunning Adirondack Mountains that border Utica.
These are not just your everyday scenic tours either, especially if you're on the lookout for some gorgeous Upstate fall foliage. Throughout the year, the railroad has specialty rides to keep the whole family happy. They offer a Beer & Wine Train, Utica to Old Forge, Old Forge to Big Moose, the Polar Express during the holiday season, Utica to Old Forge (fall foliage edition), Old Forge to Beaver River, the Pumpkin Train (costumes encouraged) and the Family Halloween Train (costumes encouraged).
The railroad even offers three variations of rail biking tours if that's more your speed. From the 1.5-hour River Run scenic route to the 2-hour Raquette Rambler.
BIKE ALONG THE NYS BARGE CANAL TRAILWAY
For the adventurous types, why not check out the NYS Barge Canal Trailway, also known as The Canalway Trail? These 300 miles of multi-use trails zigzag all over Upstate New York showcasing the canal system and even abandoned railways.
Because the trails are multi-use, they can be utilized by bikers, hikers, joggers or seasonal activities as well. (Skating down the trail, anyone?) Horseback riding is allowed on the 36-mile stretch between Easte Syracuse and Rome in Old Erie Canal State Historic Park.
Erie Canal Village is along the trailway too. While the living history museum is not open right now, the trails are still available to see the village from the outside. You just can't experience the building interiors at the moment. This village was first built in 1817 and is now a reconstructed version of the original settlement.
CATCH A BROADWAY SHOW AT PLAYERS OF UTICA
Should you want to really get to know the arts in Utica, why not check out a show produced by Players of Utica? Not only is this community theater company the oldest in New York, it's also one of the oldest in the whole country!
They were founded in 1907 when they first produced "Hiawatha's Wooing" as The Amusement Club. Since then, they've put on shows of all kinds from classics like "You Can't Take It With You" to "A Winter's Tale" and even musicals like "Next to Normal."
TAKE IN THE STUNNING ARCHITECTURE
City landscapes are so much more than the skylines portend them to be. Such is the case with Utica, whose stunning pieces of architectural history might go unnoticed if you don't know where to look! So, if you're a building buff like me, be sure to keep an eye out for some of these treasures when you visit.
UNION STATION
Built in 1914, Union Station in Utica, now known as Boehlert Transportation Center, appears nonchalant from the outside. However, like Union Station in Chicago, it is decked out in finery on the inside.
Once inside, you are surrounded by breathtaking archways and columns, harkening to a bygone time when railroad travel was all the rage. It's the kind of artistry we don't see in buildings anymore — particularly in the realm of public transportation.
THE LOBBY OF HILTON HOTEL UTICA NY
In a similar way, the DoubleTree by Hilton Hotel in downtown Utica, which was built in 1912, is a remnant of a more aesthetic era. Magnificent chandeliers hanging in the lobby evoke the glitz of yesterday. And, according to Historic Hotels, this is where the first beer was sold after Prohibition was overturned!
Back then, it was known as Hotel Utica. At the time, it was frequented by guests like Franklin Delano Roosevelt who (at the time) was Governor of New York. Judy Garland performed here in 1950, Amelia Earhart attended a luncheon here, and Johnny Cash was known to spend time here too, according to Historic Hotels.
Stay Here: DoubleTree by Hilton Hotel Utica
ST. JOSEPH AND ST. PATRICK CHURCH COMPLEX
The stunning church, St. Joseph, is older than almost all of the rest of the diocesean history of New York State. Organized in 1842, the first cornerstone of the church was laid in 1871. When renovations occurred at the top of the 20th century, incredible artistry was incorporated.
According to the complex's website, stained glass windows by Tyrolese Art Glass of Innsbruck, Austria were brought in and 10 marble columns were also installed. The interior was a painstaking labor of love, which continues to usher in parishioners every week.
SAMPLE A SARANAC
Remember the tidbit above about the Utica Hotel being the place to first serve beer after Prohibition? Well, that beer was from FX Matt Brewing. That legacy has transformed into the Saranac Brewery as well and, per the company, they are the only brewery in America with three distinct tracks of their craft beer. FX Matt began with the West End IPA (also known as Legacy), then came Utica Club which has a lot of craft styles and then Saranac came third with its own varieties of brew.
They offered their first brewery tour in 1965, but formed their original West End Brewing Co. in 1888, making them the smallest of the dozen Utica breweries at the time. Still family owned and operated, the brewery is on its third and fourth generations of leadership.
CHECK OUT THE VAL BIALAS SKI CENTER
Visiting Upstate New York in the wintertime might not have the same appeal as the autumnal colors, though that doesn't mean it isn't just as much fun! While it certainly isn't Aspen, Utica takes advantage of their seasonal style through the Val Bialas Ski Center. In the wintertime this location has over 250 feet of vertical space with multiple trails to make the most of your wintertime sports adventures.
According to the NY Ski Blog, the city doesn't make snow though. So check in before heading out if there isn't much powder to be seen.
MORE INFORMATION FOR YOUR TRIP TO NEW YORK
WHERE TO STAY IN UTICA NY
Follow us here: Facebook | Twitter | Instagram | Pinterest | YouTube | MSN | TripAdvisor | Flipboard
All articles belong to 365 Atlanta Family LLC, and all photos belong to us as well, unless otherwise noted. It's all copyrighted. Please don't repost anything elsewhere without asking me first. All rights reserved. This site uses cookies to enhance your experience.
We make no guarantees of any price listed on our site. We are not responsible for content on external web sites linked from ours, including linked resources, an external blog post, any partner site, hotel property sites, or affiliate sites. We only write about places we love in an attempt to help you in your adventures, but we can't guarantee you will love them, too.
Posts may contain affiliate links at no cost to you. Several of our trips are also compensated by the respective tourism boards for the city or state we are visiting. This never impacts how we share the destination with you – opinions are always our own and we pride ourselves on that. We do not sell links or accept unsolicited guest posts under any circumstances. Don't even ask.
United States Copyright, 365 Atlanta Family, LLC
View our Privacy Policy | Subscribe to our Newsletter | Contact Site Owner | View Terms & Conditions | About Us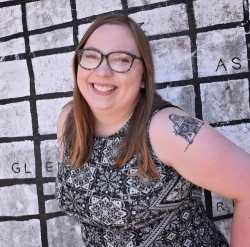 Latest posts by Amanda Finn, Staff Writer
(see all)