Washington State is one of the most geographically diverse states. Located in the Pacific Northwest of the United States, Washington is home to volcanoes, mountains, glaciers, the only temperate rainforest in the continental U.S., vineyards, over 150 miles of coastline, and numerous national forests.
Not only is Washington wildly beautiful, but the state is also filled with charming towns and bustling cities. No matter what you're looking for, Washington State has it all.
Planning a trip to Washington? Here are 37 of the best things to do in Washington State.
THE GREAT OUTDOORS
OLYMPIC NATIONAL PARK
Olympic National Park is an iconic area of Washington State. In the park, you'll find several environments, including rugged coastline, hot springs, rainforests, mountains capped with glaciers, as well as human history dating back thousands of years.
The park protects over one million acres. Thousands of animals call the park home, including bears, cougars, elk, several species of whales, otters, seals, sea lions, newts, salamanders, frogs and toads, snakes, starfish, and sea urchins.
People have been inhabiting the Olympic National Park area since the 1800s, well before it was ever designated as protected land. Some of these tribes still exist within the park today. The tribes found here include the Makah, Quileute, Hoh, Quinault, Skokomish, Port Gamble S'Klallam, Jamestown S'Klallam, and Lower Elwha Klallam.
The park is a haven for outdoor enthusiasts and offers dozens of experiences and activities all year long. The park is most visited during the warmer months, like June through September. You can go hiking, backpacking, rock climbing, camping, fishing, and boating during these months.
If you go right after winter, the rainforest will be at its most lush and green, making for an unforgettable experience. In the winter, you can go cross country and backcountry skiing or snowboarding.
Read More: 15 WASHINGTON STATE NATIONAL PARKS, FORESTS & MONUMENTS ADVENTURERS WILL LOVE
MOUNT RAINIER NATIONAL PARK
Mount Rainier shoots nearly 14,500 feet into the sky, and is one of the most prominent symbols of Washington State. This giant mountain is an active volcano and is one of the most glaciated peaks in the U.S.
The surrounding area is known as Mount Rainier National Park, and it is open year-round to visitors. There are endless adventures for all seasons in the park. During the winter you can go snowshoeing, sledding, snowmobiling, skiing and snowboarding, and even winter camping.
Hiking and camping are popular the rest of the year — the beautiful blooms in spring and the changing colors of the trees in autumn — make visiting during those seasons quite popular.
The park offers day hikes as well as multi-day hikes. The park is home to the infamous Wonderland Trail — a trail is 93 miles long and encompasses Mount Rainier. A permit is required and there are specific campsites you can use. It is recommended that you plan 10-14 days to complete the trek.
During the warmer months, you can also find people biking, rock climbing, fishing, and boating. Each year there is a big "bloom" of wildflowers and many people trek to the park to see this annual event. However, timing depends on weather and rain patterns.
While visiting Mount Rainier you might have the opportunity to see much of its wildlife including snakes, lizards, salamanders, frogs and toads, mountain lions, bears, bobcats, coyotes, elk, mountain goats and deer, and dozens of species of birds and fish.
NORTH CASCADES NATIONAL PARK
The Cascade Mountains, dense forests, glaciers, lakes, and rivers make up the breathtaking North Cascades National Park. The park has over 400 miles of marked hiking trails, varying in length and degree of difficulty. Many people explore the park on horses or mountain bikes.
People visit the North Cascades from all over the world to go climbing and mountaineering. Boating, fishing, and wildlife viewing are also popular activities to do in the park.
The North Cascades National Park is home to mountain goats, big horned sheep, moose, elk, bears, mountain lions, cougars, lynx, bobcats, wolverines, snakes, lizards, toads, and salamanders.
MOUNT ST. HELENS NATIONAL VOLCANIC MONUMENT
Mount St. Helens is another active volcano dotting the landscape of Washington State. The last big eruption was in 1980, and the eruption made the volcano shorter than it originally was. It continued to erupt until 1982, and now has a lava dome over 900 feet high. Today, there are 110,000 acres around Mount St. Helens dedicated to research, recreation, and education, and it's known as the Mount St. Helens National Volcanic Monument.
In the park, you can hike the various trails and you can also hike to the summit of the volcano, however it requires a permit. Mountaineering, climbing, and horseback riding are also popular ways to explore the park. In the winter you can go mushing, skiing/snowboarding, snowshoeing, snowmobiling, tubing, and sledding.
Onsite is the Johnston Ridge Observatory, where you can learn about the science behind volcanoes, complete with interactive showings. The Science and Learning Visitors Center teaches you about the 1980 eruptions and park preservation.
HOH RAIN FOREST
Located on the Olympic Peninsula, the Hoh Rainforest is one of the only remaining temperate rainforests in the United States. It can receive up to 14 feet of rain a year, creating thick, lush green forests. Known as one of the "Wonders of Washington State," it is also a UNESCO World Heritage Site.
While the forest is open year-round, the best time to visit is April through November. There are several hiking trails that take you through the dense forest. The main trail, the Hoh River Trail, is an out and back route that covers nearly 20 miles into the park, ending at the Blue Glacier Moraine with stunning views of Mt. Olympus. There are stopping points and camping spots along this route. There are also shorter trails you can hike.
During your hike, you might find elk, bears, otters, bobcats, mountain lions, snakes, and salamanders.
SNOQUALMIE FALLS
Over a million people a year visit Snoqualmie Falls with a top and bottom deck for viewing. There is also a small park surrounding the falls, including a visitors center, free parking from dawn to dusk, and a gift shop.
The beautiful falls tumble 270 feet into a basin below. There are several ways to see the falls and there is a short trail that is wheelchair and stroller accessible from the lower parking lot. The high parking lot has a trail leading down that can be a bit daunting for some — so come prepared for a workout!
DECEPTION PASS STATE PARK
Deception Pass State Park is a marine park that boasts over 7,000 feet of saltwater shoreline, and 33,900 feet of freshwater shoreline, that encompasses 3 lakes and 10 islands. The park sees over 2 million visitors each year for camping, fishing, beachcombing, and hiking. Deception Pass also rents boats and gives tours of the park.
Tide pools are aplenty at Deception Pass, where you can find sea stars, urchins, anemones, small fish and crabs, and sometimes even an octopus or two. There are over 40 miles of hiking trails through the marine park, and despite the water being a bit chilly, plenty of people go swimming in the lakes and at the beach.
MANITO PARK
One of the smaller parks in Washington, Manito Park has playgrounds, walking and biking paths, a greenhouse conservatory, duck ponds, and multiple gardens.
This is a great place to have a picnic, relax and read a book.
PALOUSE FALLS
While Palouse Falls is not as big as the other parks on our list, seeing the falls is still pretty impressive. Palouse Falls plummets over 200 feet into the gorge below. Known as Washington's official state waterfall, it gets thousands of visitors a year.
There are camping areas available in the park, as well as hiking trails that bring you to an overlook of the falls. There is also a trail that leads to the bottom of the falls and should only be taken by confident hikers, as it's super steep and slippery. The best time to go see the falls is during sunset.
LAKE CHELAN
Lake Chelan has over 300 days of sunshine a year, making it a super popular getaway when you're in need of some Vitamin D. This glacier-fed lake is crystal clear and surrounded by vineyards and mountains.
During the winter, you can go into the backcountry and enjoy the trails for snowshoers and cross-country skiers. When spring rolls around, you can go hiking on over 25 miles of trails. Try a hike on the Devil's Backbone! At 13 miles, this is one amazing trail, but it requires transportation to and from. Mountain biking is another popular way to explore the lake.
If you're looking for something thrilling to do, skydiving over Lake Chelan offers an unobstructed view of the entire area. Hang gliding and paragliding are also great ways to see the lake from a different point of view. Ziplining and white water rafting are also offered.
If you need something more laid back to do, there are 4 golf courses and multiple tennis and pickleball courts you can check out. Fishing and boating are also easy-going activities if you're looking to relax.
There are enchanting mountain and lake towns sprinkled throughout the area where you can find mouth-watering food, boutique shopping, and much more.
MOUNT BAKER HIGHWAY
The Mount Baker Highway is a popular scenic route that takes you through the town of Glacier and the Mount Baker Snoqualmie National Forest. The 60-mile route goes through Heather Meadows to the Mt. Baker Ski Area. Smaller offshoot roads will lead you into the heart of the national forest, with trails to Mt. Baker Wilderness, as well as into the backcountry of North Cascades National Park.
On a clear day, you can see Mount Baker from several vantage points, as well as views of Mt. Shuksan and the slopes of the Cascade Mountains. Mount Baker is over 10,000 feet in elevation and is always a stunning sight.
Parts of the road may be shut down at certain times of the year due to weather. You can check the weather reports and local news to see if or what parts of the highway may be impassable in the winter.
PACIFIC CREST TRAIL
The Pacific Crest Trail is a legendary hiking trail that runs from Mexico to Canada covering more than 2,500 miles. It goes through California, Oregon, and of course, Washington.
If you were to walk the whole trail, called a thru-hike, you'd be going through 26 national forests, seven national parks, five state parks, and 33 federally mandated wildernesses. Washington has five sections totaling 505 miles. The trail starts at the Bridge of Gods and ends at Monument 78.
Many people do the trail in sections or only ever hike small parts of it. The more popular day hikes are Lake Valhalla, Windy Pass ( each 7 miles), Sheep Lake to Sourdough Pass (6 miles), Hope and Mig Lakes (5 miles), Three Corner Rock (4.4 miles), and the Kendall Katwalk (12 miles).
POO POO POINT
Poo Poo Point lies on the shoulder of West Tiger Mountain and is a popular spot to watch hang gliders take off or watch the sunset. From the top, you have unobstructed views of Issaquah and Lake Sammamish, Squak and Cougar Mountains, and some of downtown Seattle's skyline.
There are two trails to the summit. The longer — but easier — trailhead starts near Issaquah High School and is a total of 7.2 miles there and back. Then there is also the Chirico Trail, which is significantly shorter, but tougher, at 3.8 miles out and back.
COUGAR MOUNTAIN
Once a mining site, Cougar Mountain is now a wildland park with over 35 miles of hiking and walking trails. The trails take you through thriving second-growth forests, wetlands, cliffs, and cave systems. While most of the trails are designated hiking trails, there are a handful that allow horseback riders.
Not far from Cougar Mountain is Cougar Zoo. The zoo prides itself on conservation and education. While visiting the zoo you can see cougars, a Bengal tiger, gray wolf, Siberian reindeer, lemurs, alpacas, wallabies, cranes. Macaws and Emus.
COLCHUCK LAKE
This out and back track leads you to the intoxicating Colchuck Lake. The lake shimmers in several shades of blue and is tucked between Dragontail and Colchuck Peaks.
While the trail to the lake is steep or rough in some areas, it's generally considered beginner-friendly. The trail is 8 miles out and back with other trails leading to other destinations.
SNOWBOARDING AND SKIING
Washington State sees millions of people each winter who are looking to ski or snowboard. Gorgeous views and great snow make the mountains a popular winter getaway. These are some of the best mountains to check out.
SUMMIT AT SNOQUALMIE
Known as Settle's home mountain, Snoqualmie has nearly 2,000 skiable acres, 125 lifts, and 4 separate areas, with the biggest vertical drop at 2,280 feet. They have a terrain park as well as night skiing.
The resort offers private and group lessons, as well as more advanced coaching programs. Rental equipment is available, as well as a repair and tuning shop, dining, and shopping. They also offer snowshoeing, tubing, and Nordic skiing.
MT. BAKER SKI AREA
Mt. Baker has over 1,000 acres for skiing, 8 chairs, and 2 hand tows. They offer lessons to beginners as well as advanced riders, clinics, and workshops.
The mountain also has special classes and offers, like senior Thursdays and women's clinics. The lifts are open from 9:00 am to 3:30 pm.
CRYSTAL MOUNTAIN SKI AREA
Crystal Mountain is open Monday through Thursday from 9-4. On the weekends and holidays, the mountain stays open later for night skiing depending on weather and snow conditions.
There are over 2,500 skiable acres, 11 lifts, and 85 named runs at Crystal Mountain. In addition to skiing and snowboarding, you can also go tubing and snowshoeing.
OUT AND ABOUT TO SEATTLE
ALKI BEACH
Alki Beach is a small strip of sandy beach in West Seattle. It's the perfect spot to spend a summer day. You can find beach volleyball courts, a paved walking path, picnic and BBQ areas, a bathhouse, and water access for paddleboards and/or kayaks.
Alki Beach is a great place to put out a beach blanket and soak up the sun, read a book or just relax with the inviting views of the city skyline, Puget Sound, and the Olympic Mountains. Kids and adults alike love exploring the tide pools here, too.
Read More: 12 SENSATIONAL SEATTLE BEACHES YOU DON'T WANT TO MISS
Want to visit a lot of Seattle attractions? Try the Seattle CityPASS! Save 44% or more at 5 top attractions. The Space Needle, Seattle Aquarium, the Museum of Pop Culture (MoPOP), Woodland Park Zoo, Chihuly Gardens and Glass, and Argosy Cruises Harbor Tour are included!
PIKE PLACE MARKET
Known as the "Soul of Seattle," Pike Place Market covers 9 historic acres. It was founded in 1907, making it one of the oldest, continuously run markets in the U.S.
The market features five social service programs, 220+ independently owned shops & restaurants, 150+ craftspeople, 70+ farmers, 60+ permitted buskers, and 450+ residents in the market's affordable housing.
One of the most popular shops is Eighth Generation, an art and lifestyle brand, which is funded by the Snoqualmie Tribe. Their flagship store resides in Pike Place Market and offers gorgeous 100% Native-designed products.
Read More: 34 AMAZING THINGS TO DO IN SEATTLE YOU'LL LOVE
SPACE NEEDLE
Probably one of the most iconic buildings on the Seattle skyline, the Space Needle rises over 600 feet above the city.
There is an observation deck and a revolving restaurant at the top, and you can even take a "joy ride" on the elevators.
BOOK IT: Get Your Guide is a great place to get your Space Needle entry tickets!
CHIHULY GARDEN AND GLASS
Located next to the Space Needle at Seattle Center, Chihuly Garden and Glass is a great place to visit when you're in Seattle. There are eight galleries, three Drawing Walls, and the famous Glass House. This 40-foot steel and glass structure encloses 4,500 square feet.
An impressive 100-foot long sculpture in a color palette of reds, oranges, yellows, and amber stands in the middle of the naturally lit room. The garden is an impressive exhibit that incorporates tree plants and flowers into the glass artwork.
BOOK IT: Get your Chihuly Garden and Glass ticket from Get Your Guide! Want to visit both the Space Needle and Chihuly Garden and Glass? They have a Combo Ticket for both attractions too!
WASHINGTON STATE FERRIES
There are 10 ferry routes in Washington State operating within Puget Sound.
There are terminals in Anacortes, San Juan Islands, Port Townsend, Coupeville, Mukilteo, Clinton, Edmonds, Kingston, Seattle, Bainbridge Island, Bremerton, Fauntleroy, Vashon. Southworth, Point Defiance, and Tahlequah.
Taking a scenic ride on one of the ferries is a great way to get around and explore the state! Some ferries even allow you to bring your car along.
FUTURE OF FLIGHT
The Boeing Future of Flight Aviation Center tour takes you through the Boeing Factory.
There are several exhibits throughout the factory including The Gallery, where you can view current and future products being produced by Boeing. The Above and Beyond exhibit includes immersive simulations, interactive design games, and concepts for the future, while The Destiny Module shows their full-scale mock-up of the primary research lab for U.S. — the International Space Station (ISS).
You can visit the SkyDeck to get a birds-eye view of all the aviation action. On-site you can also find the Paper Plane Cafe and gift shop.
MUSEUM OF GLASS AND MUSEUM OF POP CULTURE
Open Wednesday through Sunday 10-5, the Museum of Glass is an exceptional example of glass art. The museum features live glass blowing, classes and workshops, and several traveling exhibits.
Looking for more museum fun? Make a visit to the Museum of Pop Culture (MoPOP)! This museum showcases iconic moments in TV, music, science fiction and more. Enjoy exhibits such as Pearl Jam: Home and Away or Scared to Death: The World of Horror Film. They offer sensory-friendly days, movie nights, and plenty of other special events throughout the year.
Read More: 20 SUPER FUN THINGS TO DO IN TACOMA, WASHINGTON
KERRY PARK
Kerry Park offers the best view of the city, even more so at sunset and after dark. As the sun is setting, the light bounces beautiful colors off of the city's buildings. After the sun sets, the lights from the city give the view a playful vibe.
If you visit during a clear day, you can see Mount Rainier in the distance. The park is open to everyone and has a small playground.
Read More: 34 AMAZING THINGS TO DO IN SEATTLE YOU'LL LOVE
MUST-VISIT TOWNS
SAN JUAN ISLANDS
Made up of 3 main islands, San Juan, Orcas Island, and Lopez Island, this archipelago off the Washington coast is an enchanting example of island beauty.
Lopez Island has forests, farmlands, and over 63 miles of shoreline. You can find local boutiques, cafes, book stores, a museum, and art galleries.
Orcas Island is an intensely beautiful wilderness mecca with an artistic vibe. Most of the island is rural and hilly and many cyclists visit the island for a challenge. Whale watching and sailing are also popular on Orcas Island.
San Juan is home to a large herd of alpacas, and a stunning field of lavender. You can also visit the lighthouse, go hiking or kayaking, and visit the local farmer's market.
Read More: 18 SENSATIONAL THINGS TO DO IN SAN JUAN ISLANDS
PORT ANGELES
One of the best small towns in Washington State is Port Angeles. Here you'll find an alluring combination of seaside charm and a small mountain town appeal. Port Angeles gives you access to Olympic National Park and the Olympic hot springs.
Hiking, biking, and backpacking are all popular ways locals and visitors like to explore Port Angeles and the surrounding areas. The beaches, lakes, and rivers are ideal for kayaking, fishing, paddling, and swimming. You can even play a round of golf at the Peninsula Golf Club.
LEAVENWORTH
Leavenworth is an Alpine-style village reminiscent of Bavaria. With tantalizing specialty shops, dining, spas, and a myriad of experiences, this town offers something exciting no matter what season you're visiting.
During the winter, you can ski and snowboard, go ice climbing, sledding and tubing, snowmobiling, and take sleigh rides. You can also visit the Reindeer Farm and Christmas Town.
During the warmer months, river tubing and rafting, biking, hiking, rock climbing, horseback riding, and zip-lining are all exciting things to do in Leavenworth. Waterfront Park is also a great area to visit, with a gem of a hiking trail aptly called Waterfront Park Trail.
Read More: 15 THINGS TO DO IN LEAVENWORTH FOR YEAR-ROUND FUN
SPOKANE
Home to the world's largest basketball tournament, Spokane has the fun nickname of Hooptown USA. However, there is much more to do than play and watch basketball. Riverfront Park spans 100 acres. Locals and visitors gather at the park to enjoy the suspension bridges and water fountains or take a ride on the gondola.
Spokane also offers gorgeous hikes to waterfalls, ziplining tours, biking paths, and trails. The city has a great nightlife with clubs, bars, and theaters. During the day you can visit museums and galleries, or grab a bite to eat at any of the yummy local cafes and restaurants.
Read More: 14 AWESOME THINGS TO DO IN SPOKANE
BELLINGHAM
Close to the Canadian border, Bellingham is a great place for adventurers — especially those who travel with man's best friend. Bellingham is a super dog-friendly city and people love to hike and take their dogs to the parks and beaches, shopping, running errands, pretty much anywhere.
Bellingham is home to 12 of the tallest waterfalls in the Pacific Northwest, as well as the famous Tulip Festival in Skagit Valley. The area also has more golf courses than any other county in the Pacific Northwest.
After exploring the outdoors or playing golf, check out any of the local breweries for delicious beer and fantastic, fresh food.
Read More: 19 AMAZING THINGS TO DO IN BELLINGHAM, WASHINGTON
NORTH BEND
North Bend is known for having the most popular hike in Washington State. The Mt. Si Trail is an 8-mile round trip hiking trail that gains over 4,000 feet in elevation. However, it is best known for being featured in the show Twin Peaks. You can still visit Twede's Cafe for some of their famous cherry pie and coffee.
Even though they may not be as famous, the Snoqualmie Trail and the Tanner Trail are also great for hiking. You can also go to Wallaby Ranch, the Jimi Hendrix Memorial, and TreeHouse Point.
OVERNIGHT ADVENTURES
HOTEL BELLWETHER
Hotel Bellwether is a luxury, boutique hotel that offers stunning views of the Squalicum Harbor, Mt. Baker, and the San Juan Islands. They offer several suites, including the popular Lighthouse Suite. The hotel offers a fine dining experience at the Lighthouse Bar and Grille, that focuses on serving locally sourced seafood, meats, produce, and beverages.
While staying at the Hotel Bellwether you can go hiking and biking, play golf or go whale watching.
SOL DUC HOT SPRINGS
Hidden away in Olympic National Park is the Sol Duc Hot Springs. Open April through September, you can spend the night in the quintessential forest cabin. There are several size options available including the Standard, Kitchen Cabin, and the Duplex Kitchen Cabin. If you need more space, you can also rent the Riverside Suite. All the cabins are surrounded by soaring evergreens and the Sol Duc River.
On-site guests have access to the swimming pool, the hot springs pool, hiking, fishing, paddleboard and kayak rentals, and free parking.
STORMKING SPA
If you're looking for privacy with an unforgettable view of Mount Rainier, then Stormking Cabins and Spa is the spot for you. Each luxury cabin includes a hot tub and a quiet, private reflective space.
There are 5 cabins available, so it is very secluded and intimate, making it perfect for couples. At Stormking, you can go hiking and climbing, take a ride on Mt. Rainier Scenic Railroad, and go horseback riding. You can also indulge in delicious food at the many restaurants nearby.
ORCAS ISLAND TREEHOUSE
If you're visiting Orcas Island, or need even more of an excuse to visit, stay at the Forest House. This custom-built treehouse is set up for visitors to enjoy views of the water.
Tranquil and serene, the house features a sunken tub, cathedral-like windows, 3 decks, a galley kitchen, and a two-story tower. The house also offers sound healing sessions by appointment only.
Book Now: Orcas Island Forest House
ROLLING HUTS
The Rolling Huts is described as a "modern alternative" to camping. There are 6 huts available to stay in, and they all have stunning views of the mountains. Most people will enjoy this semi-rugged experience, especially hikers, bikers, climbers, and cross country skiers.
Each hut contains a sleeping platform with mats, a refrigerator, a microwave, coffee pot, dishes, silverware, and WiFi. There is a portable toilet outside of each hut, as well as a water faucet. There is also a farmhouse available that sleeps up to 8 people.
While staying at the Rolling Huts you can go hiking, biking, river rafting, and fly fishing. There are also wineries, balloon tours, and golf courses. During the winter you can enjoy skiing and snowboarding, dog sledding and heli-skiing.
ROSS LAKE RESORT
Ross Lake offers the traditional resort experience, as well as a wilderness and camping experience. Built in 1952, Ross Lake Resort is tucked away in the thick forested North Cascade Mountains. This super exclusive, super secluded resort almost always has a waitlist. You can join the waitlist or check their last-minute opening list on their website.
Once your booking is confirmed and you're at your cabin, you will enjoy a quiet vacation where you can fish, hike, bike, and/or boat on the lake. Paddling, kayaking, and swimming are popular too. If you can't secure a booking, there are day visits to the lake available.
WASHINGTON STATE FAQ
What is the number 1 attraction in Washington State?
Mount Rainier National Park is the number 1 attraction in Washington State. It's popular for the amazing activities it offers, and also its proximity to Seattle.
What activities is Washington State known for?
Washington State is known for its amazing outdoor activities like hiking, mountain biking, climbing, skiing, snowshoeing and more. Seattle is also a popular city to visit, and it's home to many attractions like the Space Needle and Pike Place Market.
What is the rainiest month in Washington State?
The rainiest month in Washington State is December, although the rainy season is from October through March. Seventy-five percent of their annual rainfall happens during the winter.
MORE INFORMATION FOR YOUR TRIP TO WASHINGTON
Follow us here: Facebook | Twitter | Instagram | Pinterest | YouTube | MSN | TripAdvisor | Flipboard
All articles belong to 365 Atlanta Family LLC, and all photos belong to us as well, unless otherwise noted. It's all copyrighted. Please don't repost anything elsewhere without asking me first. All rights reserved. This site uses cookies to enhance your experience.
We make no guarantees of any price listed on our site. We are not responsible for content on external web sites linked from ours, including linked resources, an external blog post, any partner site, hotel property sites, or affiliate sites. We only write about places we love in an attempt to help you in your adventures, but we can't guarantee you will love them, too.
Posts may contain affiliate links at no cost to you. Several of our trips are also compensated by the respective tourism boards for the city or state we are visiting. This never impacts how we share the destination with you – opinions are always our own and we pride ourselves on that. We do not sell links or accept unsolicited guest posts under any circumstances. Don't even ask.
United States Copyright, 365 Atlanta Family, LLC
View our Privacy Policy | Subscribe to our Newsletter | Contact Site Owner | View Terms & Conditions | About Us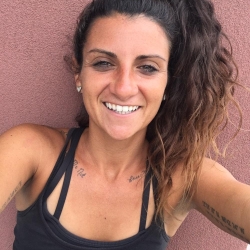 Latest posts by Amanda Strube, Staff Writer
(see all)