West Virginia is for outdoor lovers. This state is a natural playground and features mountains and rivers, open to endless activities and adventures, along with miles of hiking and biking trails. Known as "The Mountain State," West Virginia is the only state that lies totally within the Appalachian Mountain Range.
West Virginia is also home to the nation's largest "quiet zone." A quiet zone is devoid of cell phone service and WiFi. This quiet zone was created to reduce radio interference to the Green Bank Telescope, which transmits radio waves from outer space.
Whether you're looking for silence and solitude or exploration and adventure, West Virginia has got you covered. Planning a trip to West Virginia? Here are 19+ things to do in West Virginia everyone will love.
BLACKWATER FALLS STATE PARK
Blackwater Falls State Park has over 20 miles of hiking trails, some of which lead to the park's namesake, the nearly 60-foot waterfall. These falls have an amber coloring to them and are one of the most photographed spots in the park. The tannic acid of fallen hemlock and red spruce needles gives the water an amber tint.
Blackwater Falls State Park is beautiful no matter what season you visit. Other popular places to visit in the park include Elakala Falls, Lindy Point, and Pendleton Point Overlook. The park is also home to the longest sledding magic carpet on the entire East Coast.
There are several lodging options within the park, including camping and cabins. While staying at or visiting the park, you can find activities such as biking, hiking, fishing, swimming, and boating. During the winter, the park is open to sledding and cross country skiing.
SENECA CAVERNS
Seneca Caverns is an extensive cave system formed over 4 million years ago. The caverns have a variety of speleothems, including Rimstone pools, Draperies, Cave Bacon or Ribbon stalactites, stalagmites, and columns. Seneca Caverns has the largest flowstone formation in West Virginia.
Seneca Caverns is home to various cave creatures like crickets, salamanders, and spiders. Deeper in the cave, you can find white salamanders and bats hibernating in the winter. There are two activities offered at the caverns. The cave tours have been open to the public since 1928, last about an hour, and are family-friendly. Your tour guide will lead you along a smooth and well-lit pathway.
Seneca Caverns also offers gemstone mining opportunities. After purchasing a "mining rough" from the gift store, you can use the water sluice on-site to sift through your dirt and mud to find treasures of your own. You can find minerals and gems, like Fool's gold, rubies, rose quartz, garnets, and amethyst.
Seneca Caverns closes each winter and reopen in spring.
LOST WORLD CAVERNS
Lost World Caverns is another substantial cave system in West Virginia, located 120 feet below the Earth's surface. Discovered in 1942, all who visit have to be delighted with the caverns. Most people opt for the self-guided tour, which takes about an hour to navigate. The caves have a well-lit ½ mile loop that takes you past stalactites and stalagmites.
However, if you're looking for a more challenging tour, you can opt to take the Wild Cave Tour. This guided tour takes you on a 4-hour tour to the deepest, darkest part of the caverns. You'll crawl and climb through a mile of tunnels and chambers. The tour includes snacks, showers, a hot lunch, and photos taken by the guides. You will 100% get muddy on this tour, so dress accordingly.
Onsite you will also find a small museum and visitors center. The museum features a massive collection of dinosaur and fossil specimens and the visitors center has geodes, minerals, replica fossils for sale.
SNOWSHOE MOUNTAIN
Snowshoe Mountain is a favored location for summer and winter activities. During the winter months, you can take snowmobiling tours, off-roading tours, tubing, sleigh rides, skiing, and snowboarding. Snowshoeing and cross country skiing are also popular activities during the colder months.
Silver Creek offers night skiing and terrain parks for a little extra excitement. The mountain resort has an indoor/outdoor heated pool, spas, and dining options. There are ski schools, lessons, and rental gear available. The Snowshoe basin offers trails for all skill levels.
During the warmer months, you can find many people mountain biking, hiking, paddleboarding, kayaking, canoeing, scenic ski lift rides, off-roading adventures, swimming, and horseback riding. The mountain is home to the East Coast's largest trail system for mountain bikers. They welcome all levels, including total beginners who can take lessons and/or get rental bikes.
Snowshoe Mountain has its own little village with lodging and dining options open all year. There is also a golf course, as well as a shooting range.
NEW RIVER GORGE BRIDGE
Located in the country's newest national park, New River Gorge Bridge has been a popular spot for adrenaline junkies for many years. Built in 1977, the bridge originally served as a shortcut across the New River. Ironically, New River happens to be one of the oldest rivers in the world at nearly 360 million years old, and unlike most North American rivers, flows South to North.
New River Gorge Bridge is 876 feet tall and spans over 3,000 feet in length. This makes the bridge the longest steel span in the western hemisphere, and the third highest in the United States.
New River Bridge is surrounded by New River Gorge National Park and Preserve. The park is a top destination in the U.S. for rock climbing and whitewater rafting. There are more than 1400 established climbing routes, ranging from beginner to expert. Whitewater Rafting is another experience that people come from all over the world to have. The top level of the river is perfect for beginners and families with class l and ll rapids. The Lower section of the river is reserved for more experienced rafters with class IV rapids. The Gauley River is another popular destination for white water rafting.
The gorge is popular for fishing and hiking with over 50 miles of trails. Animals that call the park home include beaver, mink, black bears, bobcats, coyotes, foxes, snakes, lizards, skinks, turtles, hellbenders, salamanders, and a wide variety of bird and fish species.
The bridge is just one of many points of interest in New River Gorge. Other famous spots include Grandview, Sandstone Falls, Nuttallburg, Thurmond, Fayette Station Road, Prince, Richmond Hamilton Farm, Trump-Lily Farm and Glade Creek/Hamlet.
THE GREENBRIER
The Greenbriar Resort is a world-class, 5-star luxury resort located in the Allegany Mountains. The resort sits on 11,000 acres of land, holds 710 guest rooms, 20 restaurants and lounges, over 50 activities, and 36 retail shops.
Onsite you can also find activities for parents and adults, including golf courses (including an indoor course for use during the winter months), tennis courts, pickleball courts, shooting range, bowling alley, a ropes course, an arcade, underground shelter tours, and an alpine climbing tower. There are workshops, classes, horseback riding, an indoor and outdoor pool, live entertainment, and shows.
The resort offers dozens of outdoor adventures like hiking, ATV rides, paintball, standup paddleboarding, kayaking, carriage and sleigh rides, scavenger hunts, mountain biking, and geocaching. The Greenbriar Resort also has a casino and spa onsite which you can indulge in. There are dining options for any occasion or craving.
The Greenbriar Resort was originally known as White Sulphur Springs Resort and has seen as many as 26 presidents enjoy everything they have to offer guests.
BERKELEY SPRINGS STATE PARK
Located at the heart of the small town of Berkeley Springs is Berkeley Springs State Park. The park is famous for its bathhouse, which originally opened in 1930.
The mineral springs here run at a constant 74.3 degrees, and feature Old Roman and Main bathhouses that provide a wide selection of spa services, including massages and saunas.
MONONGAHELA NATIONAL FOREST AND SENECA ROCKS
Seneca Rocks are one of the most popular attractions for tourists and locals. They rise 900 feet into the air and are popular with photographers and rock climbers. Located in the Monongahela National Forest, many people come here to enjoy the expensive outdoor area.
Seneca Rocks feature 375 established climbing routes with different degrees of difficulty. If you're new to climbing, there are two reputable climbing schools nearby. Fishing is also a popular pastime in the park because of its catch a release style of fishing.
There is a short hiking trail that meanders through the park as well. Though the trail is less than 2 miles (one way), you'll gain over 700 feet in elevation using switchback and stairs. The trail is suitable for all ages and most skill levels but it is important to keep small children close by within eyesight at all times due to its steepness.
SPRUCE KNOB SENECA ROCKS NATIONAL RECREATION AREA
The scenic Spruce Knob-Seneca Rocks National Recreation Area contains the highest point in West Virginia, some of the best rock climbing on the East Coast, outstanding views and a chance to enjoy America's great outdoors. This area was the first NRA to be designated in the USDA Forest Service.
An observation tower at the top of Spruce Knob offers 360-degree views of the area that you don't want to miss!
HATFIELD-MCCOY TRAIL SYSTEM
Deep in the mountains of West Virginia is the extensive Hatfield-Mccoy Trail System. Made up of more than 1,000 miles of professionally maintained and curated trails, it is the largest off-highway vehicle trail system in the world. The trails are open 365 days a year and offer something for every skill level. The trails require a permit, however, they are easily attainable at many local vendors and trailhead centers.
Popular with dirt bikes, ATVs, motorcycles, and other motorized vehicles, this park offers endless fun.
LAKE SHAWNEE AMUSEMENT PARK RUINS
This abandoned amusement park is a unique attraction for people who like things on the eerie and weird side. The park was originally opened in 1926 and operated for 40 years before closing its gates to the public. Now, Lake Shawnee is home to ghost stories, urban legends, and paranormal activity.
The park has been featured on several TV shows, including Scariest Places on Earth, Most Terrifying Places in America, The UnXplained, and Portals to Hell. The park has a long history with gruesome deaths, including being built on a former massacre site, 2 swimming deaths, and a death on the swings.
The park now runs paranormal tours and scary Halloween events to the delight of paranormal fans everywhere.
HEALTHBERRY FARMS
Tucked away in the Monongahela National Forest, you'll find Healthberry Farm. The farm specializes in making raw, unpasteurized honey and mead, an ancient wine made of honey and water. They also make melomel, an old-world name for wine made from honey and fruit.
You can visit and stay on the farm for a delightful and tasty experience.
PRABHUPADA'S PALACE OF GOLD
Prabhupada's Palace of Gold has many accolades including, "One of the 30 most beautiful places to visit in the USA" and "One of the eight religious wonders to visit in the USA." The palace was built without blueprints by young devotees with no expert architect or experienced artisans involved in the building process.
The palace is also home to an award-winning rose garden with more than 3,000 bushes and 150 varieties of roses. The garden has more than 100 water fountains to add to the aesthetic and tranquility of the garden.
You can take a guided tour of the palace and garden to learn more about the spiritual leader and practice.
CASS SCENIC RAILROAD STATE PARK
If you're into trains or history, you'll want to visit the Cass Scenic Railroad State Park. The park features an 11-mile long heritage railroad with steam-driven locomotives.
You can also visit The Company Store, which houses a gift shop, and The Last Run Restaurant and Soda Fountain which is open daily from 8 a.m. to 8 p.m. The railroad park also houses an artisans co-op and the Cass Historical Theater and Historical Museum.
THE MUSEUM OF AMERICAN GLASS
The Museum of American Glass in West Virginia houses some of the most impressive art pieces in the country. Opened as a nonprofit in 1993, the museum aims to "to discover, publish and preserve whatever may relate to the glass industry in West Virginia, the United States of America or wherever else glass has been manufactured".
There are hundreds of pieces of glass within the museum for you to enjoy and learn about.
Details: 230 Main Ave, Weston, WV 26452 | Website
GRANDVIEW STATE PARK
Grandview State Park offers unobstructed views of New River, the Appalachian Mountains, the gorge, railroad tracks, and in the spring a wonderful view of the blooming wildflower fields. Grandview Park is now part of the bigger New River Gorge Park and Preserve.
There are 5 hiking trails in this section including Big Buck Trail, Castle Rock Trail, Grandview Rim Trail, Little Laurel Trail, The Tunnel Trail, and the Woodland Loop Trail. The trails vary in length and difficulty and some are used for mountain biking.
In the warmer months from June through August, Grandview hosts plays, shows, and other live entertainment at the outdoor Theater West Virginia.
HARPERS FERRY NATIONAL HISTORIC PARK
Surrounded by the Blue Ridge Mountains and bordered by the Potomac and Shenandoah Rivers, Harpers Ferry National Historical Park is important to human and geological history.
This historic site and the park have witnessed the Civil War, along with the largest surrender of Federal troops, the arrival of the first successful American railroad, the attack on slavery, and was one of the earliest integrated schools in the United States.
There are hundreds of species of plants and animals living in the park's borders, including salamanders, snakes, deer, fox, squirrels, and dozens of fish and bird species. The park has more than 22 miles of hiking trails and you can pick up trail maps at the Appalachian Trail Visitors Center.
WEST VIRGINIA PENITENTIARY
The West Virginia Penitentiary offers a little bit of everything so that everyone can experience the eerie beauty of this abandoned penitentiary. From supernatural to simply historical, there is a tour to suit everyone's personal preference.
Tours include group day tours, a public ghost hunt, a private paranormal investigation, a twilight tour, and a photography tour. They host special events like princess tea and thriller Thursday. They also have an escape room.
CHARLESTON CAPITOL MARKET
This year-round market is filled with color, flavor, and creativity. The Charleston Capitol Market was repurposed from a retired train station. This indoor/outdoor market has everything you need all in one place.
From produce to fresh meat and seafood, seasonal goods, and specialty shops for cute souvenirs can all be found at the Capitol Market.
Read More: 16 ABSOLUTE BEST THINGS TO DO IN CHARLESTON WV
WEST VIRGINIA STATE MUSEUM AT THE CULTURE CENTER
The West Virginia State Museum at the Cultural Center focuses on inspiration and education while enriching the lives of the people who visit.
Through their extensive collection, the West Virginia State Museum at the Cultural Center prides itself on the collection of culture, art, paleontology, archaeology and geology from all geographic regions in West Virginia.
TRANS-ALLEGHENY LUNATIC ASYLUM
The Trans-Allegheny Lunatic Asylum has a sordid history. In its heyday, the asylum was housing 2400 patients when it was only meant for 250. The hospital shut its doors in 1994 due to better treatment options and a riot.
Today, you can take historical tours where they go through the entire history of the Trans-Allegheny Lunatic Asylum. If you want to experience the paranormal side of things, there are other tour options.
You can book the Photography Tour. This semi-guided tour gives you special access to Kirkbride, the Medical Center, the Geriatric building, and the exteriors of all the buildings on the grounds. The Criminally Insane Tour gives you access to the forensic buildings and the Discover Tour combines a historical tour with a paranormal tour.
The VIP tour is a private tour where the asylum is closed to the general public which gives tour takers exclusive access to the entire building, where you'll learn about the historical side of things, as well as ghost stories and other paranormal stories that have been going on in the hospital.
The hospital also offers ghost tours to different areas of the asylum where you get to experience the haunted hospital overnight. Throughout the nights you'll be searching for ghosts, either on your own or with a ghost guide. You can even book a private overnight ghost tour. There are daytime and nighttime paranormal tours and a spooky flashlight tour.
BECKLEY EXHIBITION COAL MINE AND YOUTH MUSEUM
The Exhibition Coal Mine and Youth Museum in Beckley, WV, allows visitors to explore an underground coal mine. In addition to the mine, visitors can explore the coal camp buildings throughout the property, giving you a true representation of 19th century coal camp life.
The coal mine is always 58 degrees, and is open April-November. Bring a jacket!
Adjacent to the coal mine, you'll find the Youth Museum of Southern West Virginia, which is open year-round. You'll find interactive exhibits, a Planetarium, and more.
Things To Do in West Virginia FAQ
What is the number 1 tourist attraction in West Virginia?
The number 1 tourist attraction in West Virginia is Harpers Ferry National Historic Park. This site was where Civil War battles were fought, and you can learn more about its history and explore the beautiful nature in the area.
What is West Virginia best known for?
West Virginia is best known for its amazing outdoor activities. You'll find plenty of hiking, biking, skiing, and whitewater rafting experiences in West Virginia.
When is the best time to visit West Virginia?
West Virginia is home to great year-round activities, so anytime is a good time to visit WV. Spring and summer are popular seasons to visit, due to its moderate temperatures and abundance of outdoor activities. You can also enjoy skiing in the winter, and beautiful fall foliage in the fall.
MORE INFORMATION FOR YOUR TRIP TO WEST VIRGINIA
WHERE TO STAY IN WEST VIRGINIA
Follow us here: Facebook | Twitter | Instagram | Pinterest | YouTube | MSN | TripAdvisor | Flipboard
All articles belong to 365 Atlanta Family LLC, and all photos belong to us as well, unless otherwise noted. It's all copyrighted. Please don't repost anything elsewhere without asking me first. All rights reserved. This site uses cookies to enhance your experience.
We make no guarantees of any price listed on our site. We are not responsible for content on external web sites linked from ours, including linked resources, an external blog post, any partner site, hotel property sites, or affiliate sites. We only write about places we love in an attempt to help you in your adventures, but we can't guarantee you will love them, too.
Posts may contain affiliate links at no cost to you. Several of our trips are also compensated by the respective tourism boards for the city or state we are visiting. This never impacts how we share the destination with you – opinions are always our own and we pride ourselves on that. We do not sell links or accept unsolicited guest posts under any circumstances. Don't even ask.
United States Copyright, 365 Atlanta Family, LLC
View our Privacy Policy | Subscribe to our Newsletter | Contact Site Owner | View Terms & Conditions | About Us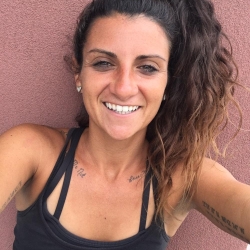 Latest posts by Amanda Strube, Staff Writer
(see all)