New Jersey is quickly becoming a top destination for a family fun vacation. There are so many things to do and experience. New Jersey has something to offer everyone who visits, from beach towns and thick forests to sparkling cityscapes.
Nicknamed The Garden State, New Jersey is also known as "The Blueberry Capital Of The World." The state is also known for its affinity to water parks. Primarily a summer activity, spending the day at a water park is classic New Jersey. From indoor water parks to beachfront water parks — and everything in between — you'll find the perfect one for you.
Here are 21 water parks New Jersey can't wait to share with you.
AMERICAN DREAM DREAMWORKS WATER PARK (EAST RUTHERFORD)
Open year-round, American Dream DreamWorks Water Park offers family fun no matter what time of year you visit. This massive water park is the largest indoor water park in North America! This water park features record-breaking waterslides, luxury cabanas, and private skyboxes, and it stays at 81 degrees all year long.
There is something for all ages here. If you're a surfer or have always wanted to try surfing, this is the perfect spot. The Skudin Surf wave pool is open for public and private sessions and offers a perfect, ongoing wave. You can even choose your wave type and what kind of board you want to use.
Other aspects of the park include a kids section, mild water slides, and thrilling water slides. For the kids, you can find The Lazy River, Kungfu Panda Temple of Awesomeness, and the Penguins Frozen Fun Zone. More moderate slides include Dragon Racers, Zany, Zanier Zig Zag, and Lemur Leap.
The slides for thrill-seekers include Speeding Frenzy, Mad Flash, Swamp n Splash, The Carnivotex, Shreks Shrinhole Slammer, and many more.
Make sure you make time to enjoy the world's biggest indoor wave pool! Far Far A Bay has everything you need to have fun out in the water — including water temps that stay at 84 degrees.
American Dream Water Park has refreshments, snacks, and beverages available for purchase.
SIX FLAGS HURRICANE HARBOR (JACKSON)
Hurricane Harbor is a popular attraction in NJ for family fun. Located outdoors in Jackson, NJ, this park offers family-friendly water rides as well as thrill rides.
Among the family rides, you can try the Big Bambu, where you and your family can ride on big rafts and go down one of two slides. Blue Lagoon is a great 696,000-gallon wave pool that the kids will love.
For a little bit more excitement you can check out the Bada Bing, Bada Bang, Bada Boom slides, where you'll find three slides that offer different adventures, but all definitely offer thrills. The Big Wave Racer offers huge drops, or take a ride on Tornado and race down into a huge funnel.
There are plenty of other water rides and slides here too, for both thrill seekers and those who prefer calmer fun.
There are several dining establishments with a variety of food, including burgers, fries, cheesesteaks, wings and tenders, quesadillas, and more. Hurricane Harbor is generally open from Memorial Day weekend through Labor Day weekend.
RUNAWAY RAPIDS FAMILY WATERPARK (KEANSBURG)
The Runaway Rapids Keansburg Family Waterpark is a great place to create new family memories. With slides and rides that can entertain family members of all ages, the park features a dumping bucket, interactive play areas, and a toddler's reef.
Other areas of the park include a lazy river, Comfort Cove, Castaway's Creek, and Moon Walk. The waterslides in Runaway Rapids include Volcanic Revenge, Soaring Thunder, Mega Bunga Falls, Voodoo Encounter, and more. If you want to relax, consider a soak in the Lost Lagoon — a heated spa pool!
There are lifeguards stationed throughout the park to ensure guests are riding slides properly.
RAGING WATERS WATER PARK AT MOREY'S PIERS (WILDWOOD)
Raging Waters Water Park is one of south Jersey's main attractions. The water park is situated on a large, natural beach, and this water park is a blast for everyone who goes. From speed slides to a kid's pirate ship, Raging Waters offers it all.
Throughout the park, you can find the Rocket Raft Run, Shotgun Falls, a rope swing, and river adventure. For younger kids, you can take them to the Camp Kidtastrophe, the fountain and activity pools, and Shipwreck Shoals. You'll also find a fun leisure pool here, along with speed slides, and more.
Throughout the water park, you can find several dining options, as well as lockers for your belongings, and cabanas to relax in the shade. Raging Waters is one of the amazing water parks New Jersey is known for!
Read More: TOP 8 BEST AMUSEMENT PARKS IN NJ | 16 THINGS TO DO IN WILDWOOD NJ EVERYONE WILL LOVE | THE BEST SUMMER FUN AT THE WILDWOOD NEW JERSEY BOARDWALK
SPLASH ZONE WATER PARK (WILDWOOD)
Another Wildwood Waterpark along the Jersey Shore is Splash Zone Water Park.
This outdoor water park includes Flowrider, where you can use a bodyboard or bring your own surfboard, Beast of the East, The Giant Bucket, Rivy's River, Midnight Run, Slippery Chutes, The Cremator, The Abyss, The Terminator, The Speed Dominator, Free Falls, and the Slide Water. There are also kids attractions called Hydro Zone, Hurricane Island, Zoe Zone, and Hydro Zone.
There is also a bar and grill onsite.
OCEAN OASIS WATERPARK AND BEACH CLUB (WILDWOOD)
One more Wildwood water park is the Ocean Oasis Water Park & Beach Club.
While here, you can enjoy a variety of slides including Cliff Dive, Riptide Rapids, Sidewinders, Wipeout, Rocketraft Run, Shotgun Falls, The Puddle, Activity Pools, Bonsai Beach, the Endless River, and even a swim-up bar for the adults.
There are also private cabanas available for rent. Located right on the beach, you can the summer ocean waves after a visit here!
BIG KAHUNAS WATER PARK (WEST BERLIN)
Big Kahunas, formerly known as Sahara Sam's, offers an indoor water park and outdoor water park, so you can get wet and wild all year long.
The indoor park showcases a ride named Raging Rivers, which is a head-first mat-racing water slide. You'll also find Hidden Oasis — an indoor leisure pool, a lazy river, and Flow Rider, which is one of New Jersey's only indoor surf simulators.
Jungle Hideout is a water playground the kids will love, Snake Eyes is a super fun tube ride, and Mount Kilimanjaro features a large family raft for a slide you can all enjoy. You'll also find thrilling water slides, hot tubs for adults, sports pools, and a toddler play area.
Outdoors, you'll enjoy wave pools, large swimming pools, a splash park for little ones, and more. The outdoor pools are open Memorial Day to Labor Day.
LAND OF MAKE BELIEVE & PIRATE'S COVE (HOPE)
The Land of Make Believe & Pirate's Cove is a combo water park and amusement park, where you can get free admission to the water park when you buy the amusement park ticket. Throughout the waterpark you can find rides and slides like the Sidewinder, Pirates Escape and Pirates Revenge, Cannonball, Blackhole, Blackbeard's River, Pirate's Plunge, Blackbeard's Pirate Fort, Blackbeard's Pirate Ship, and Pirate's Cove Wading Pool.
If you're still looking for thrills after your spills, you can venture into the amusement park for more family fun.
OC WATERPARK (OCEAN CITY)
Located in "America's Greatest Family Resort," the OC Waterpark overlooks the famous Ocean City Boardwalk and the endless Atlantic Ocean. This Ocean City waterpark offers something for everyone in the family. There are several slide varieties and sections for small kids only.
For the kids, you can take them to the Pirate's Fort, Lil Bucs Bay, and the Lazy River. Older kids and adults will enjoy the Tube Slide, Serpentine Body Slide, Splash Down, and Skypond Journey.
The water park also features a family-friendly mini golf course and private cabanas.
THUNDERING SURF WATERPARK (LBI)
Known as the longest continuously operating waterpark in the world, Thundering Surf Waterpark has been family-owned and operated for nearly 50 years.
The park boasts six Serpentine Slides, including open, double, and tube slides. The Lazy, Crazy River features a rotating 30-minute lazy mode & 20 minute-crazy mode, a 700-gallon tipping bucket, a wave cannon sending a 2-foot wave every 60 seconds, and an interactive bridge & center island. You'll also find Rainbow Rapids and Flowrider Double slides here.
For the kids, there are six small foam slides for toddlers only, a foam wave slide, four toddler bouncer umbrellas, and dancing floor jets. In the toddler area, you'll find spray features, and in the Cowabunga Kids section, you can find a four-lane mini racer slide, two large serpentine body slides, tunnel swirly body slide, two small body slides, large tipping bucket, two small tipping buckets, and a two-man water pump.
You can play mini-golf, rent cabanas, as well as find food on premises.
CRYSTAL SPRINGS FAMILY WATERPARK (EAST BRUNSWICK)
The Crystal Springs Family Waterpark was one of the first water parks in New Jersey. The park's amenities include an activity pool, family pool, kiddie pool, lap pool, lazy river, recreational pool, spray park, water slides, and splash pads.
There are concession stands that sell food here too, so you can make a day of it!
CASINO PIER & BREAKWATER BEACH WATERPARK (SEASIDE HEIGHTS)
Breakwater Beach Waterpark includes some of the best water slides in the state, including Salem's Scream, Revere's Wild Ride, and The Minuteman Express. For all the kids, there is Lighthouse Cove, and the interactive Perfect Storm, where a Nantucket Bucket dumps 800 gallons of water on you!
For family rides, you can go to Revolutionary Wild River, Patriot's Plunge, Liberty Launch, Freedom Flume, and The Harbor. For the adults, there is the Plymouth Rock Hot Tub Springs.
There are also private cabanas that you can rent, as well as lockers. Changing rooms are also available. 
Read More: CASINO PIER NEW JERSEY – EVERYTHING YOU NEED TO KNOW TO HAVE AN AWESOME TIME!
MOUNTAIN CREEK WATERPARK (VERNON)
From a top ski destination in winter to a top water park destination in the summer, Mountain Creek offers it all. The water park includes the Lost Island River, a spray ground, and a Fishing Village for the kids. For family fun, you can ride The Hook, Vortex, Vertigo, and the High Tide Wave Pool.
If you're looking for a more thrilling ride, you should look for the Bombs Away, Canyon Cliff Jump, Zero-G, H2OH!-NO, Alpine Rush, and Vertigo.
The water park has lockers and cabanas for rent, as well as concession stands.
THE ISLAND AT SPLASHPLEX (EAST HANOVER AND MOUNT LAUREL)
You can find The Island Splashplex water park in two areas of New Jersey, and both offer lots of twists and turns.
In East Hanover, you can explore the water park, go bowling and drive bumper cars. The water park offers speed slides, an enclosed tube slide, an open tube slide, a lazy river, body slides, as well as an infinity pool, and an activity pool for the kids.
In Mount Laurel, you can visit the relaxation pool, Whipsplash, Manta Racer, speed slides, Splashin' Speedway, as well as speed slides, an enclosed tube slide, an open tube slide, and a lazy river.
Both locations have cabanas available to rent.
DIGGERLAND'S WATER MAIN (WEST BERLIN)
The Water Main at Diggerland offers families a relaxing, but fun way to enjoy some fun in the sun. The park features a wave pool, construction-themed splash pads, water slides, aqua ball, slide tower, wibit-brand challenge course, and a swim vortex.
The park also offers cabanas, a cafe, and has an in-pool basketball area.
TOMAHAWK LAKE WATERPARK (SPARTA)
Celebrating 70 years of family memories, Tomahawk Lake Waterpark includes something for everyone in the family. More than just a waterpark, the park also offers an 18-hole miniature golf course, outdoor beer garden, refreshment stands, a souvenir shop, softball field, horseshoe pits volleyball areas, and picnic areas.
You'll also find New Jersey's largest white sand beach here, featuring a crystal clear 20-acre lake for swimming and boating!
Within the water park, you can find slides named Sitting Bull, Crazy Horse Run, and Apache, which is a 610-foot raft ride, Plunge, Geronimo, Rocky Mountain, Black Snake, and Sioux-A-Slide.
CLEMENTON PARK (CLEMENTON)
Splashworld at Clementon Park offers a variety of slides to appease all ages. Slides include Torpedo Rush, Viper, Vertical Limit, Big Wave Bay, Laguna Kahuna, The Lazy River, Sky River Rapids, and Shipwreck Bay.
The park also provides dining options, including meals, snacks, and drinks. You can choose from Pizza Hut, The Wing Kitchen, Chip and Dawg, Chickies and Petes, and much more.
The water park is also attached to an amusement park for double the fun.
WATER PARKS JUST OVER THE BORDER THAT ARE WORTH THE MENTION
THE KARTRITE RESORT & INDOOR WATERPARK (MONTICELLO, NY)
The Kartrite Resort and Indoor Waterpark is the largest indoor water park in the entire state of New York. The resort stays at a comfortable 84 degrees.
Some of their most popular slides include The Kraken, Nor'easter, Jiggerty-Jaggerty, Time Warp, and The Lazy River. For the youngsters, there is the Later Gator Crossing, Kartrite Island, Puddle Ducks, and Cannon-Ballers. For parents who need to relax a bit, make sure to check out Affinity Springs.
SESAME PLACE (LANGHORNE, PA)
Sesame Place is one of the best places to go for younger kids. For some fun in the sun with the family, Sesame Place offers Big Bird's Rambling River, Ernie's Waterworks, Teeny Tiny Tidal Wave, The Count's Splash Castle, Sky Splash, and Abby's Fairy Falls, Slimey's Chutes, and Elmo's Silly Splashy Slides.
There are all sorts of dining options throughout the park, as well as other amusement rides to enjoy.
GREAT WOLF LODGE (SCOTRUN, PA)
Quoted as one of the best indoor waterparks in Pennsylvania, Great Wolf Lodge offers wet and wild fun no matter what time of year it is. Some of the more kid-friendly attractions and rides include Fort Mackenzie, Slap Tail Pond, Crooked Creek, Whooping Hollow, Cub Paw Pool, Chinook Cove, and Big Foot Pass.
For the more thrilling slides, there are the Double Barrel Drop, Hydro Plunge, Coyote Cannon, and Alberta Falls. For adults only, you can check out the North and South hot springs.
KALAHARI RESORTS (POCONO MANOR, PA)
Kalahari Waterpark resorts are a favorite throughout the country, and have also been called one of the "world's coolest indoor waterparks." Some of the more thrilling slides include Anaconda, Barreling Baboon, Screaming Hyena, Tanzanian Twister, The Smoke that Thunders, Victoria Falls, Wild Wildebeest, and Zimbabwe Zipper.
For the children, you can experience Tiko's Watering Hole, Splashdown Safari, Lost Lagoon, and Coral Cove. The adults can take a break at any of the swim-up bars, as well as the indoor or outdoor spas.
MORE INFORMATION FOR YOUR TRIP TO NEW JERSEY
YOU MIGHT ALSO ENJOY
WHERE TO STAY IN NEW JERSEY
Follow us here: Facebook | Twitter | Instagram | Pinterest | YouTube
All articles belong to 365 Atlanta Family LLC, and all photos belong to us as well, unless otherwise noted. It's all copyrighted. Please don't repost anything elsewhere without asking me first. All rights reserved. This site uses cookies to enhance your experience.
We make no guarantees of any price listed on our site. We are not responsible for content on external web sites linked from ours, including linked resources, an external blog post, any partner site, hotel property sites, or affiliate sites. We only write about places we love in an attempt to help you in your adventures, but we can't guarantee you will love them, too.
Posts may contain affiliate links at no cost to you. Several of our trips are also compensated by the respective tourism boards for the city or state we are visiting. This never impacts how we share the destination with you – opinions are always our own and we pride ourselves on that. We do not sell links or accept unsolicited guest posts under any circumstances. Don't even ask.
United States Copyright, 365 Atlanta Family, LLC
View our Privacy Policy | Subscribe to our Newsletter | Contact Site Owner | View Terms & Conditions | About Us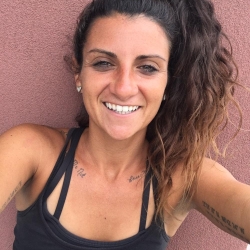 Latest posts by Amanda Strube, Staff Writer
(see all)