Maryland is becoming well-known throughout the United States for more than just the vibrant city of Baltimore. The state's growing wine scene is a great draw for tourists and locals alike, with over 100 wineries and 1,000 acres of wine grapevines. While some have been around for years, others are relative newcomers to the scene. However, all of them offer something unique for those looking to visit.
If you're a wine lover, you're in luck. Whether you're looking for a relaxing day trip or a fun weekend getaway, these wineries in Maryland offer something for everyone. So what are you waiting for? Start planning your next wine adventure! Check out our guide to some of the best Maryland wines and wineries.
CROW VINEYARD
If you're looking for a complete wine-tasting experience, you'll love Crow Vineyard. This winery offers many different options for visitors, depending on what they're looking for. They have a large tasting room that's open-air with picnic tables and rows of long farm benches, perfect for enjoying wine flights with family or friends.
Located in Kennedyville, Maryland, Crow Vineyard is just an hour's drive from the nation's capital. The winery makes it easy for visitors to enjoy a day trip out of D.C. with its quaint tasting room options.
This is just one part of the experience at Crow Winery, which also offers bed and breakfast with its vineyard for overnight visitors. You can drink in the scenery by tasting wine on their porch or their patio overlooking the fields.
BASIGNANI WINERY
Basignani Winery is a family-run business in Sparks Glencoe, MD that's been around for 40+ years. Located on a 10-acre farm, the location captures the Italian roots of the Basignani family. The winery itself offers both red and white wines, some of which are based on traditional Italian varietals like Sangiovese or Merlot.
Basignani and his wife welcome visitors into their sophisticated tasting room, which is decorated with old-world charm and modern elegance, and offers guests a place to taste their award-winning wines by the glass or bottle. Visitors can take winery tours to explore the estate.
BIG CORK VINEYARDS
Big Cork Vineyards is a great place to start if you're new to wineries. Since its opening, the winery's owners and staff have taken pride in making their guests feel at home. The wine selection at Big Cork is extensive; there are dozens of wines for sale at any given time. Dave Collins, their professional Winemaker, crafts each one of these bottles.
Big Cork prides itself on using sustainable farming practices in the vineyards. They care deeply about maintaining a positive relationship with their customers, and they support local organizations in the process. All of this comes together to create a relaxing atmosphere where visitors can enjoy themselves with friends and family.
Their Merlot and Cabernet Sauvignon have been awarded many distinctions, including being among some of the country's best wines.
BLACK ANKLE VINEYARDS
Located an hour west of Baltimore, Black Ankle Vineyards is an unexpected find. Its location in the small town of Mount Airy, and its rustic décor and charm, are an odd match for the sophisticated wines they offer. Black Ankle's unique tasting room offers visitors a chance to enjoy wine trails with their friends and family, all while sitting on comfortable leather couches or at rustic wooden tables.
This winery is famous for its Terra Dulce IX dessert wine, a port-style wine aged in French oak for at least two years. The varietals in Black Ankle's red, white, and rosé wines are produced in small batches, making them rare finds. They also have big bottles of red wine that you can share with a group of friends.
BOORDY VINEYARDS
As one of the most established wineries in Maryland, Boordy Vineyards is an excellent stop for wine enthusiasts. Their award-winning wines are made with unique vineyard blend grapes grown in local Maryland fields. Tucked away along Gunpowder Creek sits this picturesque winery, which offers open-air seating during the warmer months and cozy indoor spaces when it's cold outside.
The food menu is an integral part of any visit to Boordy Vineyards; food trucks and musicians join the party on Trucks 'n' Tunes weekend, bringing in new flavors for guests to try. The outdoor seating is the perfect place to enjoy a meal while enjoying the beautiful view of the natural setting.
CATOCTIN BREEZE VINEYARD
The Catoctin Breeze Vineyard is located in Thurmont, Maryland. It's situated on two acres of farmland, with the tasting room surrounded by grapevines. Their wines are made from grapes grown right on their own farm; it's not unusual to see guests taking a quick walk through the vineyard before or after their visit.
Like the famous Concerto Bordeaux Blend of 2018, all of their red wines are unfiltered to maintain the wine's rich texture and flavors, making them unique.
Catoctin Breeze's Symphony Blend 2020 is a 75% Viognier and 25% Chardonnay blend, a popular choice among guests looking for a lighter white wine. This award-worthy wine has bright tones of lemon and green apple flavors, along with a hint of pleasant acidity. Sold by the bottle or by the case, this haul is perfect for bringing home to entertain guests.
CHATEAU BU-DE VINEYARD AND WINERY
Chateau Bu-De Vineyard is located in Cecile County. Winemaker Jacques van der Vyver crafts a vast selection of wines in various styles, from dry to sweet wines. Chateau Boude has received international attention for its 400 acre Bohemia Manor Farm, a historic property with a rich history you'll learn all about during your visit.
The most famous wines at the Chateau are the 1660 Bordeaux-style red blend and their Bohemia Manor Farm Sauvignon Blanc 2015 made from two white grapes. The latter offers a delicate floral aroma and a clean and crisp finish.
ELK RUN WINERY
Elk Run Winery is located in the rolling hills of Frederick County, Maryland. This winery offers a family-friendly environment with education on wines and grape growing, along with food pairings for their wines. Grapes are grown using sustainable practices at Elk Run to ensure the soil stays healthy and clean through organic farming.
Joining their wine club enables guests to access the limited-release wines that are not available for sale in stores. The club provides an insider look into Elk Run's winemaking process, including increasing discounts quarterly newsletters with updates on new wines and favorite recipes using their wines.
GREAT FROGS WINERY
If you're looking for an establishment in the Eastern shore wine region, head out to Great Frogs Winery. This establishment has an extensive selection of American wines, like 'Share the love,' which are available from:
● Crisp white blends
● Fruity Dry rosés
● Light-bodied red
The 2020 Sauvignon Blanc makes for the perfect summer wine.
Read More: 19 THINGS TO DO IN ANNAPOLIS, MD YOU CAN'T MISS
HARFORD VINEYARD
Known for its yoga, barre, and dance classes, Harford Vineyard is a popular spot for visitors to meet like-minded people and relax. Their wines are delivered in Maryland, DC, Philadelphia, and upstate New York. Harford Vineyard is nestled into Scenic Hill of Fallston, with a panoramic view of the Elkridge Valley that serves as the perfect backdrop while you enjoy your wine tasting experience.
Harford also has fireside Saturdays, which feature live music, fire pits, and endless fun.
LAYTON'S CHANCE VINEYARD AND WINERY
Nestled into a beautiful eighteenth-century historical property, Layton's Chance Vineyard and Winery offer a family-friendly environment. The 14-acre property offers lush fields surrounded by towering trees, which create the perfect space to enjoy a picnic or glass of wine. The wines here are made from Chambourcin, Vidal Blanc, Traminette, Norton grapes of the highest quality.
The winery is popular among locals for its non-stop events calendar, like live entertainment, Murder mystery nights, burning vines in a bonfire, and wine-tasting seminars.
LINGANORE WINECELLARS
Since 1972, Linganore Vineyard has been established in the rolling hills of Mt. Airy, Maryland. Their family-owned winery specializes in good wines which are good for the land and good for you. Their 2020 Calico White can be a good choice for fans of wines with a fruity and spicy finish.
Every Saturday, food trucks, good wine, and live music come together to create a fun-filled atmosphere at Linganore Winecellars. The event lasts from noon to 6:00 pm, so you can spend the entire day getting sun-kissed with an endless supply of wine.
Linganore Winecellars also offers unique wine tastings, like the 'Barrel Tastings' and the 'Annual Cookie Paring,' which feature top-notch red wines with paired cookies. At Linganore Winecellars, there is always something exciting going on, so check out their event schedule before your visit to avoid missing out!
MOUNT FELIX VINEYARD AND WINERY
Havre de Grace is a historical city known for its beautiful waterfront, which is just one of the many reasons Mount Felix Vineyard and Winery makes it a great place to visit. This establishment serves as a center for producing high-quality wines with fruit harvested from their very own vineyards.
The theme at this winery can be summed up as: "relax and enjoy good wine." So, kick your feet back and relax with a glass of dry, sweet, or port-style wines.
OLD WESTMINISTER WINERY
Old Westminister Winery is famous for its wine and pizza combination. Their pizzas are handmade with organic ingredients, prepared in an old stone oven. Enjoy charcuteries, artisan jams, and sourdough toasts for a delightful meal with your pizza.
Their selection of wines is also impressive, with nearly 30 options to choose from. You can approach their wine list either by grape, country, type of wine, or style. Their wine list includes whites, reds, roses, sparkling wines, piquettes, and canned wines.
ORCHID CELLAR MEADERY & WINERY
Bringing the world's oldest alcohol into the future, Orchid Cellar Meadery & Winery uses 100% all-natural ingredients to produce their signature line of meads. The word 'mead' is derived from the Old English word 'medu,' which means honey.
Their meads are handmade with locally sourced honey and other ingredients, producing flavors like pear vanilla, lilac wildflower, and cranberry chai. You can also enjoy their varietals of wine, including Mazer White, 6-year old made with Chardonnay.
PORT OF LEONARDTOWN WINERY
The Port of Leonardtown Winery is another good option to get a taste of Maryland's award-winning wines. The winery offers port wine and other sweet wines, including the 2020 Chambourcin, with hints of pomegranate and raspberries for a fruity finish. It is located at the Leonardtown Wharf and shines with an old-world charm that will truly transport you to another place and time.
Their wine club is one of the most generous in the area, with benefits like 10% off wines by the bottle and three Winemaker's choices each quarter.
ROBIN HILL FARM AND VINEDYARD
Family-owned since 1955, this award-winning vineyard and winery is a sight to behold. The terroir is influenced by the indigenous soils and supported by clean water. The terrain is hilly, making it good for grape growing because air circulates well. Their winery operates out of a renovated historic tobacco barn, a nice feature for history buffs.
With dozens of awards to their name, Robin Hill Farm and Vineyard has a plethora of wines to offer, with the winter months being their busiest season. Come in to taste some of their reds, including October Glory, a dry red wine created from Merlot, Cabernet Franc, and Chambourcin.
ROCKLANDS FARM WINERY
Rocklands Farm Winery offers fun activities, like an authentic farm-to-table experience. Their grass-fed selection of beef, lamb, poultry, pork, and other farm-fresh goodies can be found at their farm store. This winery is located just 30 minutes from D.C., and is a great place to visit if you're looking for a family-friendly adventure.
Ambassadors for fine wine and championing sustainable agriculture practices, this establishment offers free door-to-door delivery within a specific radius.
RUNNING HARE VINEYARD
Last but not least is the Running Hare Vineyard. Located on a whopping 300-acre estate, this vineyard captures Tuscan and Napa-style influences in one region. They have a lovely winery, complete with a bar and an indoor fireplace to take the edge off the chilly weather. The beautiful grounds are perfect for holding weddings or private events.
Their outdoor tasting room is located in the middle of the vineyard and features wood-fired pizza and good music on the weekends. Pair those with a tasty Jack Rabbit Red or Jack Rabbit White, and you've got the perfect afternoon.
MORE INFORMATION FOR YOUR TRIP TO MARYLAND
WHERE TO STAY IN WINERIES IN MARYLAND
Follow us here: Facebook | Twitter | Instagram | Pinterest | YouTube | MSN | TripAdvisor | Flipboard
All articles belong to 365 Atlanta Family LLC, and all photos belong to us as well, unless otherwise noted. It's all copyrighted. Please don't repost anything elsewhere without asking me first. All rights reserved. This site uses cookies to enhance your experience.
We make no guarantees of any price listed on our site. We are not responsible for content on external web sites linked from ours, including linked resources, an external blog post, any partner site, hotel property sites, or affiliate sites. We only write about places we love in an attempt to help you in your adventures, but we can't guarantee you will love them, too.
Posts may contain affiliate links at no cost to you. Several of our trips are also compensated by the respective tourism boards for the city or state we are visiting. This never impacts how we share the destination with you – opinions are always our own and we pride ourselves on that. We do not sell links or accept unsolicited guest posts under any circumstances. Don't even ask.
United States Copyright, 365 Atlanta Family, LLC
View our Privacy Policy | Subscribe to our Newsletter | Contact Site Owner | View Terms & Conditions | About Us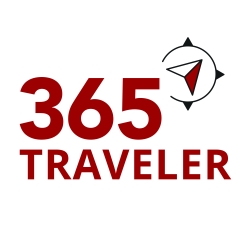 Latest posts by Hank Neutrino, Staff Writer
(see all)