Bozeman, Montana is famous for many things, not least of which is incredibly diverse weather. From sunny beaches and fishing in the summers to skiing and hot springs in the winters, there are plenty of fun things to do in Bozeman, MT.
Enjoy amazing outdoor activities, a scenic drive, a bustling downtown, amazing museums, and so much more in this awesome city, which is also home to Montana State University. Bozeman, Montana is full of adventure and beauty. Here are 12 amazing things to do in Bozeman MT you don't want to miss!
COOLEST PLACES TO STAY IN BOZEMAN MT
Best Downtown. Element Bozeman is located Main Street just one block away and its many restaurants, art galleries and shopping.
Best Historic Option. Kimpton – Armory Hotel Bozeman is a historic destination in the heart of the American West, and Bozeman's first and only 4-star hotel. At 0.2 miles from city-center, it's a great place to spend your evenings after a few daily scenic tours.
Best Scenic Vacation Property. This 11 Acre Bozeman Home is just 4 miles from the city but features gorgeous scenic views of the nearby mountains Montana's famous for. It's a quaint 3-bedroom and perfect for a small family or couples traveling together.
BOZEMAN HOT SPRINGS
The winters in Bozeman can be intense, as you could probably imagine with all the snow that falls here. So if you're looking for a nice hot place to relax and unwind, then the Bozeman Hot Springs is just that place. The hot springs are one of the many public resorts that you can find in Bozeman, with its sole focus being on letting people relax from their adventures.
The hot springs are always just the right temperature, with multiple pools for you to choose from. You can choose between pools with a temperature of 59°F, or you can directly jump into the 106°F hot pools that are incredibly satisfying during the harsh winters.
If you're lucky, you will even be able to find a wide variety of events at the resort, such as music festivals, charity drives, and even group fitness classes. And if you plan on staying the night, you can get unlimited access to the pools nearby.
BRIDGER BOWL
Bozeman MT is easily the go-to destination for people who love to ski. There's nothing like piercing through the cold wind like a bullet down good inclines with excessive powder. And if you happen to be visiting the city in winter, then Bridger Bowl is easily the best place to be.
Bridger Bowl is the Rockies' sub-range that extends to about two miles and is about 6,000 feet high. The slope has very good powder, and there usually isn't a big crowd, so you should have plenty of that white snow to slide down.
Of course, the show's real star at this range is the scenic view. Even if you don't have a soft spot for skiing, the view is reason enough to see Bridger Bowl as well. The white peaks of the other mountains and the trees below covered in snow are a sight to see. Luckily, you can even get lessons from their ski school and practice on one of their beginner slopes.
MUSEUM OF THE ROCKIES
Are you a huge fan of the Jurassic Park series? Does the idea of seeing real remnants of dinosaurs make you excited? In that case, the Museum of the Rockies is the place for you to visit. Even if you're not a huge fan of these prehistoric beasts, they're still worth looking at for their sheer size alone. The museum also happens to have one of the largest collections of dinosaur fossils in the country. Just walking around and looking at the massive collection of dinosaur bones can be one of the best things to do in Bozeman, MT.
Of course, dinosaur fossils are not the only things you can find in this massive museum. The main purpose of the compound is to study life in the Rocky Mountains, examining both humans and animals from almost 500 million years ago. You can catch some of their incredible permanent exhibits like the Taylor Planetarium, History of the Northern Rocky Mountain Region, and Enduring Peoples, just to name a few.
DOWNTOWN BOZEMAN
For people who want a more laid-back tourist experience, a stroll downtown can be one of the most fun things to do in Bozeman, MT. Downtown Bozeman has everything great about the city, wrapped in a single package.
The strip features plenty of shops for you to explore, with plenty of handmade or local goods. Foodies will love the wide selection of eateries and the diverse tastes of each restaurant. Connoisseurs of liquor will especially appreciate distilleries like the Bozeman Spirits Distillery. You can find a wide range of rums and whiskeys throughout the strip, which you can even request to taste.
Finally, art fans can visit the many beautiful art galleries throughout the downtown strip to look at some fine art created by the locals. And if you happen to be coming to the city during summertime, you can enjoy live music events every Thursday called "Music on Main."
PALISADE FALLS
Bozeman during the summers becomes a haven for people who want to discover some of the most beautiful peaks and natural sites. One of the most popular sites to visit in Bozeman is the Palisade Falls, which is an 80-foot high peak that also features an almost vertical rock wall that is great for experienced climbers.
The main trail on Palisade Falls leads to a nice circle and happens to be one of the best trails for casual hikers. They have paved the entire route and it also features plenty of shade. Families will especially enjoy the scenic route, which gives guests plenty of beautiful views as they walk the massive circle.
The mountain base also makes for a great place to set up a picnic with a backdrop of the cool misty air. In the winters, the whole place freezes to the top, which makes it a unique tourist attraction.
MONTANA GRIZZLY ENCOUNTER
One of the most feared animals in the Montana woods is the grizzly bear. These massive bears can be about 7 feet tall and weigh up to 850 lbs. However, despite them being so scary, they're also an endangered species that you can see safely at the Montana Grizzly Encounter.
The sanctuary acts as a place to rescue bears and teach us more about these beautiful creatures. You will be able to see them from a safe distance and learn about the threats that their entire species face.
Bears currently in the sanctuary were born there and have been allowed to grow in a fairly realistic recreation of their natural habitat. Furthermore, bears that were not born in the sanctuary were rescued from inhumane conditions, which is why they live outside of cages. Be sure to go during the summer, as grizzly bears will hibernate during the winter.
GALLATIN CANYON
The Gallatin Canyon comes between Bozeman and the Big Sky Resort, with multiple attractions. You can enjoy fly fishing within the canyon on the Gallatin River that stretches for 120 miles. It is one of three major rivers that eventually form the Missouri River. (Fun Fact: Explorers Lewis & Clark named the river after US Treasury Secretary Albert Gallatin.)
Fly anglers will find plenty of popular fish species such as rainbow trout, brown trout, and mountain whitefish. Fortunately, you can find plenty of shops that can sell you the necessary equipment for fly fishing on your way out of the city.
And if you're looking to camp out under the stars or go zip-lining, then you can do so near the Gallatin National Forest. The forest also has plenty of incredible hiking trails that take you into the heart of the forest if you're looking for a challenge.
GALLATIN HISTORY MUSEUM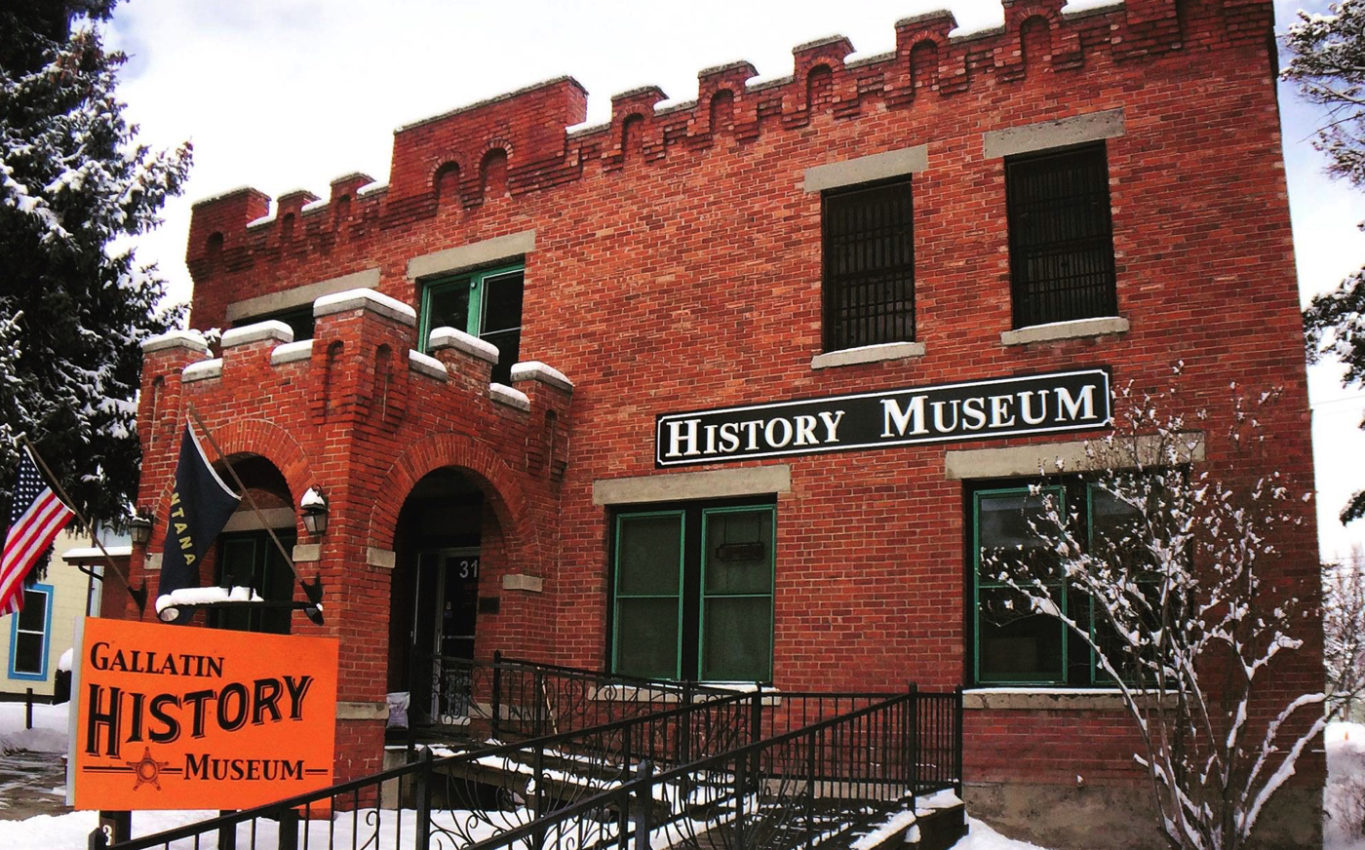 This region has an incredible culture and history, which you can learn more about at the Gallatin History Museum. Even the museum's building was once a county jail, which has since been renovated for the museum. You can find plenty of permanent and temporary exhibits, all of which center around the region's indigenous people and culture.
The museum is also particularly famous for the permanent exhibits, specifically those that feature the region's turbulent history. You can find a miniature version of Fort Ellis, established in 1867, and rare indigenous artifacts.
Surprisingly, the museum also features a massive collection of historical pictures showing the natives living in their tribes. You can get a guided tour of the entire compound or a family pass to explore it at your own pace. Children have free access to the museum, open throughout the year except for Sundays and Mondays.
GROTTO FALLS TRAIL
If you want to explore the great outdoors with a fun but moderately difficult hike, then the Grotto Falls Trail might interest you. The Grotto Falls Trail is one of the few trails in the city that has a unique feel — literally. During the summers, the waterfall creates a misty environment that can make the surrounding area feel colder.
The trail is through dense forest, which adds to the challenge of the trail. If you're not an experienced hiker, you might want to travel with someone who can help you through the trail. It is very bumpy and has a few rocky paths, which is why many will suggest that you go on the trail with good shoes. This is not a trail for flip-flops.
And even though the entire trail is very beautiful, you should avoid climbing rocks close to the waterfall and the riverbed. These rocks are very slippery, and you could gravely injure yourself if you try to climb one.
AMERICAN COMPUTER AND ROBOTICS MUSEUM
One of the best attractions in Bozeman is easily the American Computer and Robotics Museum, which shows the evolution of technology. The museum features incredible exhibits, which feature a great deal of information about how the technological movement came to be.
The exhibits in the compound feature technology used throughout homes and office spaces in years past. The sheer difference in the technology from a few decades ago vs. now is nothing short of incredible. You can even see full-size recreations of computers in the 70s, which would take up entire rooms to operate. But these computers were still slower than most phones today.
Other permanent exhibits include the original Apollo Moon Mission Guidance Computer. Interesting fact, NASA put a man on the moon with just 74 kb of RAM. For comparison, most low-end smartphones ship with at least 2 GB of ram, which is exactly equivalent to 2097152 kB. They even have an exhibit for the book that founded physics, Principia.
BEST BOZEMAN DAY TRIPS
YELLOWSTONE NATIONAL PARK
As one of the largest national parks in the country, Yellowstone National Park also happens to be the first one. That's right! Yellowstone was US' first-ever designated national park. Its entrance is just a short 90-minute drive away, with multiple shuttles able to take you there. You can even find shuttles inside the park that can take you on a tour of the many wildlife.
Read More: 38 BEST THINGS TO DO IN YELLOWSTONE NATIONAL PARK
BIG SKY RESORT
Easily one of the highlights of your trip to the Bozeman, MT, Big Sky Resort is one of the biggest ski resorts in the country. The incredibly high summit of over 11,000 feet is only for the most well-versed skiers or those looking for a beautiful view of Montana.
The location offers plenty of incredibly fun activities, such as snowshoe tours, climbing walls, snowmobile tours, and zip-lining, all of which make your visit that much more exciting. They also happen to have one of the most advanced tramway systems in North America, with fast coaches or weatherproofed ones that can let you rest from the cold. There are also plenty of skilled trainers who can teach you skiing or snowboarding on different beginner trails.
Read More: 9 AWESOME THINGS TO DO IN BIG SKY MONTANA FOR OUTDOOR LOVERS
MORE INFORMATION FOR YOUR TRIP TO MONTANA:
WHERE TO STAY IN BOZEMAN MT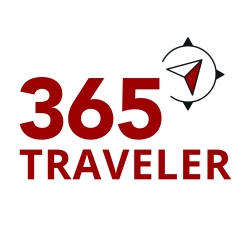 Latest posts by Sa Bal, Staff Writer
(see all)