Tucked in the Salt Lake Valley with the Wasatch Mountains to the east and north, and the Oquirrh Mountains to the west, Utah's largest city and capital was named after its most famous feature, the Great Salt Lake.
Founded in 1847 by Mormon pioneers led by Brigham Young, who sought religious freedom here, the Mormon Church or the Church of Jesus Christ of Latter-Day Saints, is headquartered in Salt Lake City.
A diverse, welcoming city that's home to extensive art, cultural and dining pursuits, it's also considered a gateway to outdoor recreation, from skiing or snowboarding at some of the state's most famous resorts, to hiking, biking, and more.
With so much to see and do, it's hard to know where to get started! Don't worry — here are 20 things to do in Salt Lake City, Utah that we know you'll love.
BIG COTTONWOOD CANYON
Home to Solitude and Brighton ski resorts, this 15-mile-long canyon located 12 miles southeast of SLC is perfect for year-round recreation.
Warmer months offer opportunities for hiking, biking, picnicking, rock-climbing, camping, and fishing. Drive the scenic byway (about one-hour round trip), hike to spots like Brighton's Dog Lake, enjoy lift-served biking on Solitude's miles of single-track trails or play at the area's disc-golf course.
Just a FYI, the canyon is a protected watershed area, so dogs are not allowed.
Details: Website
BONNEVILLE SALT FLATS
Take a day trip just 110 miles west of SLC to see this world-famous salt pan, remnants of ancient Lake Bonneville that have left a flat surface of salt for miles (12 by 5 miles, to be exact).
Open year-round, the area's most popular event takes place in August during Speed Week at the Bonneville International Speedway, a perfectly flat crust of salty soil that looks like a snow-covered, frozen lakebed.
Sunset is an especially beautiful time to see the flats.
Details: Website
CITY CREEK CENTER
Located in downtown Salt Lake City near Temple Square, this mixed-use retail center with a retractable glass roof features more than 100 stores and restaurants — from Blue Lemon's "pure, clean food with a twist" to Mexican fare at Costa Vida.
Enjoy the property's landscaping, complete with trout ponds, a creek and fountains.
Details: 50 S Main St, Salt Lake City, UT 84101 | Website
CLARK PLANETARIUM
Offering three floors of interactive exhibits from "Explore the Earth" to "Exploring Beyond Our Planet," plus an IMAX movie theater, the Clark Planetarium in downtown Salt Lake has been a must-see for families for more than 50 years.
Details: 110 400 W, Salt Lake City, UT 84101 | Website
DOWNTOWN SALT LAKE CITY FARMERS MARKET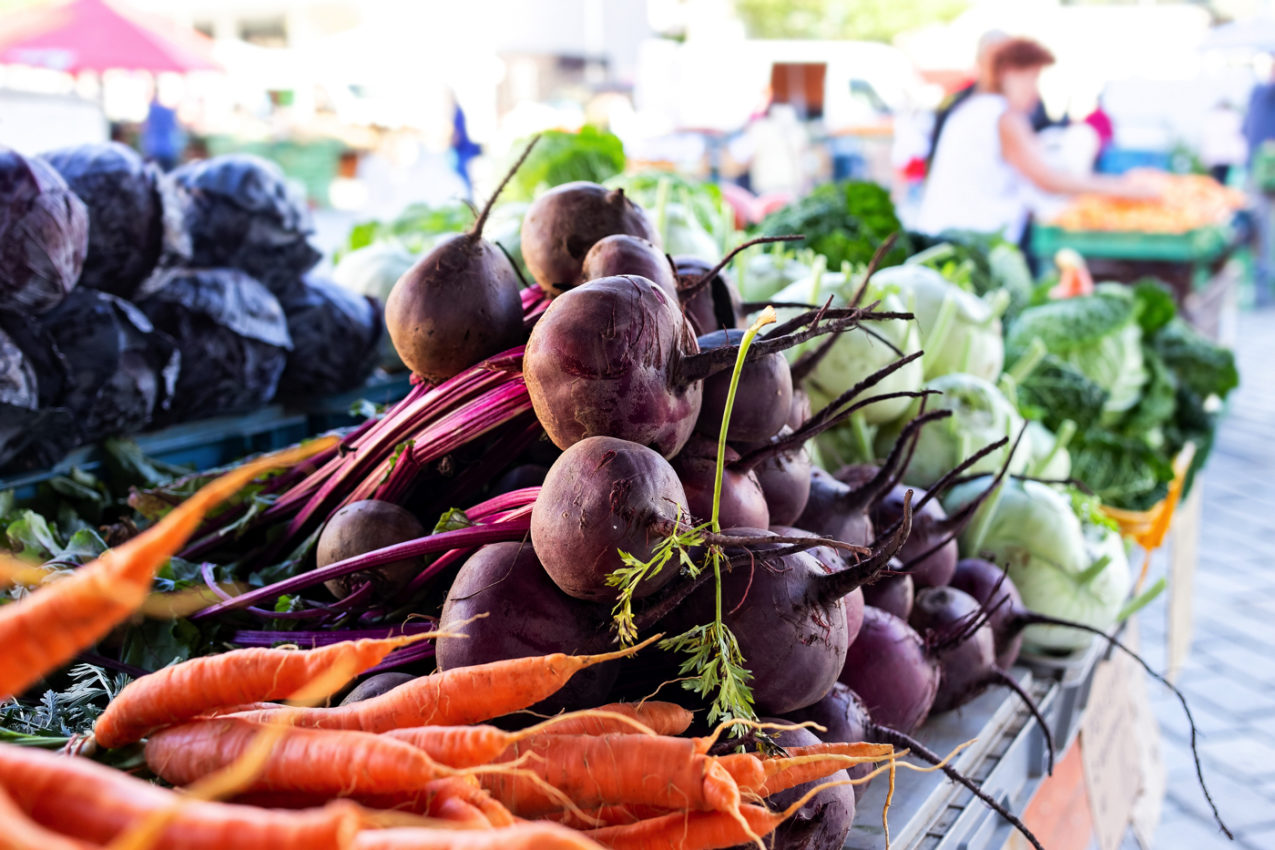 Supporting local farms and businesses for more than 30 years, the Salt Lake City Farmers Market's main market is held on summer Saturdays (8 a.m.-2 p.m., June-Oct.), offering visitors some of the area's freshest produce, meat, dairy, baked goods, flowers, and more.
The Winter Market takes place approximately mid-November through April (10 a.m. – 2 p.m.) at the Gateway Olympic Legacy Plaza.
Details: 300 W 300 S, Salt Lake City, UT 84101 | Website
ECCLES THEATRE
Officially named the George S. and Dolores Doré Eccles Theater, visitors can enjoy a taste of culture and sophistication in this event center's Delta Performance Hall, which seats nearly 2,500 guests, or the 250-person box theater.
Located along a renovated urban thoroughfare and surrounded by lively restaurants and retailers, this is the place to attend Broadway musicals like "Hamilton," operas, comedy shows, and more.
Details: 131 S Main St, Salt Lake City, UT 84111 | Website
ENSIGN PEAK
The site where Brigham Young and fellow pioneers climbed to view the valley and assess how to lay out their future home, the Ensign Peak Trail and Overlook Trail is a popular 0.8-mile round-trip trek to the summit (5,417 feet).
Set within view of the Utah Capitol Building, visitors will be rewarded with a small monument marking where Young once stood and literal historic views of SLC.
GILGAL SCULPTURE GARDEN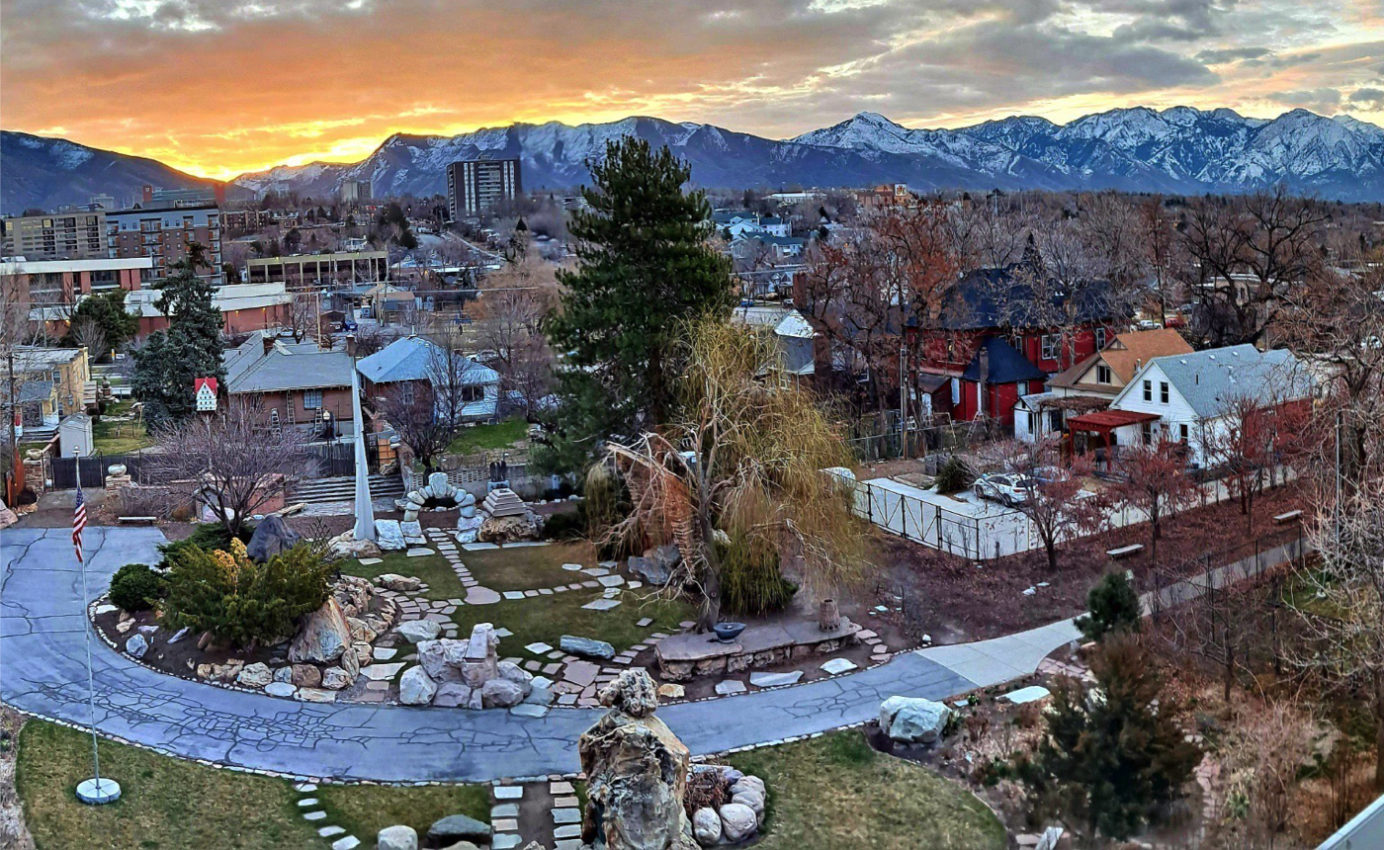 A passion project started in 1945 by masonry contractor, community leader, and LDS bishop Thomas Child at his own home (749 East 500 South), he spent the next 19 years until his death creating what he hoped would inspire visitors to ponder "the unsolved mysteries of life."
As Utah's only identified "visionary art environment," the garden features 12 original sculptures and more than 70 stones engraved with poems, literary texts, and scriptures surrounded by landscaping cultivated by volunteer master gardeners.
Admission is free. Open daily with seasonal hours and closures.
Details: 749 E 500 S, Salt Lake City, UT 84102 | Website
GREAT SALT LAKE
A visit to Utah's capital isn't complete without a visit to its namesake, the Great Salt Lake. A remnant of Lake Bonneville, there are plenty of outdoor recreational opportunities here.
Try hiking or biking the ancient shoreline, birdwatching, fishing, or floating. Some even come here to search for Utah's version of the Loch Ness Monster: The North Shore Monster. (Let us know if you see it!)
Check out the Great Salt Lake Marina for kayaking, boating, or taking a sunset cruise. Visit Antelope Island State Park on the lake's largest island, offering 25 miles of trails for mountain biking, horseback riding or hiking, a year-round visitor center, historic ranch-house tours, RV/primitive campsites, a beach picnic area, a marina and more.
HOGLE ZOO
One of Utah's most-visited attractions, Hogle Zoo opened in its current location in 1931 and features more than 800 animals.
See the Asian Highlands, a re-created Himalayan village that's home to five species of endangered cats, before heading over to the African Savanna that houses ostrich, warthogs, giraffe, and zebra. See the lions at Lions Hill, and visit the above- and below-water animals at the exhibit pools in the Rocky Shores section. Visitors can travel the world in one day at the Hogle Zoo!
In summertime, kids will especially love cooling off at Lighthouse Point, which features tide pools for splashing.
Details: 2600 Sunnyside Ave S, Salt Lake City, UT 84108 | Website
LIBERTY PARK
An outdoor mecca in SLC for more than 140 years, and the original home of the Hogle Zoo, Liberty Park features lakes, playgrounds, tennis courts, and more.
The city's second-largest park at 80 acres (behind Sugar House Park's 110 acres), the park also houses one of the largest and oldest free-standing aviaries in the United States, Tracy Aviary & Botanical Garden.
Open year-round, view a variety of birds from the Andean condor to Sandhill cranes, meet "cele-birdies" during daily Keeper Talks, or book a behind-the-scenes tour for your family.
Details: 600 900 S, Salt Lake City, UT 84105 | Website
MARMALADE HILL HISTORIC DISTRICT
Standing as a living history of its pioneer builders' skill, resourcefulness, and taste, this 1920s-era neighborhood is marked by steep, narrow, angular streets, and mature landscaping.
A triangular area bordered by 300 North on the south, 500 North on the north, Center Street on the east, and Quince Street, the street names represent the fruit-bearing plants and trees nurtured by early residents—hence the name "Marmalade." This area features some of the city's most magnificent historic homes and architecture, from the Carpenter-Gothic-style Thomas Quayle House to the Victorian-style 19th Ward Meetinghouse, built in 1890.
NATURAL HISTORY MUSEUM OF UTAH
Want to understand the history, culture, and art of Utah's eight federally recognized Native American tribes? Journey through three distinct physiographic regions of Utah? Hear the compelling history of the Great Salt Lake? Then a visit to the Natural History Museum of Utah is a must-do.
Featuring 10 permanent exhibits, as well as 1.5 million specimens and objects — like gems, dinosaur fossils, and more — visit the natural history museum to learn about the natural landscapes and cultures of Utah.
Details: 301 Wakara Way, Salt Lake City, UT 84108 | Website
RED BUTTE GARDEN
Enjoy a walk through Red Butte Garden, located just 4.5 miles from downtown, complete with 100 acres and access to 5 miles of trails in the Wasatch foothills.
Established by the Utah Legislature at the University of Utah as a state arboretum—defined as a place where trees and plants are grown to be studied—the organization offers adult education classes like "Cooking with Plants for a Healthier You" and "Springtime Fresh Flower Arrangements," art shows, kids' camps, garden tours, and more.
Details: 300 Wakara Way, Salt Lake City, UT 84108 | Website
SALT LAKE CITY PUBLIC LIBRARY
Considered on the most beautiful public libraries in the U.S., the SLC public library is an architectural marvel featuring curving glass walls and more than half a million books and other materials.
Opened in 2003, the 240,000-square-foot building includes a six-story, walkable wall that borders the public plaza. You'll also find ground-level shops and services, reading galleries, and a 300-seat auditorium here.
The library offers the Rooftop Terrace with its stunning 360-degree view of SLC and the Wasatch Mountains.
Details: 210 E 400 S, Salt Lake City, UT 84111 | Website
SKIING OR SNOWBOARDING
Slope-lovers will have more than nine ski areas to choose from once they land in SLC, including six of Utah's most famous within a 40-minute drive: Alta Ski Area, Brighton Resort, Snowbird, and Solitude Mountain Resort, plus Park City's Park City Mountain and Deer Valley Resort.
Within roughly an hour, skiers and boarders can enjoy three more: Snowbasin Resort, Sundance Mountain Resort, and Powder Mountain (appoximately 70-minutes' drive).
There's no shortage of ski resorts in and around Salt Lake City!
THE TABERNACLE CHOIR
A 360-member group of volunteer LDS men and women, the renowned Tabernacle Choir has performed for more than a century at World Fairs, presidential inaugurations, and famous concert halls throughout the world.
Officially the Tabernacle Choir at Temple Square, the tabernacle itself houses an organ with 11,623 pipes and offers a variety of year-round programming, from organ recitals and concerts to Christmas performances.
Details: Website
TEMPLE SQUARE
Located at the corner of Main Street and South Temple Street, the literal center of downtown SLC, Temple Square comprises five city blocks featuring religious history and an array of dining options.
The state's most popular tourist attraction, three of Temple Square's blocks contain some 20 sites illustrating Latter-Day Saint history, including the Tabernacle, Deuel Pioneer Log Cabin from 1847, and the iconic Salt Lake Temple, where visitors can tour the grounds (only LDS members can enter the temple). Guests can visit either the South or North Visitors' Center, the latter housing the 11-foot statue of Jesus Christ, "The Christus," as well as the Family History Library.
Boasting world's largest collection of genealogical resources, anyone can access its wealth of ancestral research.
Details: 50 N Temple, Salt Lake City, UT 84150 | Website
UTAH OLYMPIC PARK
A winter-sports park built in nearby Park City for the 2002 Winter Olympics, Utah Olympic Park's mission is to inspire active, healthy lifestyles and increase community uses of Utah's Olympic venue, while also serving as a Designated Official U.S. Olympic Training Site.
Visitors ages 16+ can ride an Olympic bobsled on an official track, one of only a few places in the world offering the experience, or take a freestyle skiing class. In addition, visitors can enjoy the park's zipline, hiking trails, ropes course, alpine slide, and more.
Details: 3419 Olympic Pkwy, Park City, UT 84098 | Website
UTAH STATE CAPITOL
One of SLC's most prominent landmarks, the Utah State Capitol was built between 1912 and 1916, undergoing a renovation that was completed in 2008. Added in 1978 to the National Register of Historic Places, visitors can take docent-led, self-guided, and virtual tours, covering subjects like Utah State Capitol history and architecture, Utah history, and government processes.
Guided tours begin on the hour from 10 a.m. to 3 p.m., Mon.-Fri. (except on state holidays and during the Christmas/New Year seasons).
Details: 350 State St, Salt Lake City, UT 84103 | Website
MORE INFORMATION FOR YOUR TRIP TO UTAH
YOU MIGHT ALSO ENJOY
WHERE TO STAY IN SALT LAKE CITY
Follow us here: Facebook | Twitter | Instagram | Pinterest | YouTube | MSN | TripAdvisor | Flipboard
All articles belong to 365 Atlanta Family LLC, and all photos belong to us as well, unless otherwise noted. It's all copyrighted. Please don't repost anything elsewhere without asking me first. All rights reserved. This site uses cookies to enhance your experience.
We make no guarantees of any price listed on our site. We are not responsible for content on external web sites linked from ours, including linked resources, an external blog post, any partner site, hotel property sites, or affiliate sites. We only write about places we love in an attempt to help you in your adventures, but we can't guarantee you will love them, too.
Posts may contain affiliate links at no cost to you. Several of our trips are also compensated by the respective tourism boards for the city or state we are visiting. This never impacts how we share the destination with you – opinions are always our own and we pride ourselves on that. We do not sell links or accept unsolicited guest posts under any circumstances. Don't even ask.
United States Copyright, 365 Atlanta Family, LLC
View our Privacy Policy | Subscribe to our Newsletter | Contact Site Owner | View Terms & Conditions | About Us
Latest posts by Heather Mundt
(see all)