Are you looking for a place to escape the Houston area's hustle and bustle? Perhaps you just need a mini-vacation or day trip? Well then, have I got the place for you. The Woodlands Township of Texas has a unique combination of small-town charm, the vibrancy of city living, and the serenity of nature within a half-hour from Houston.
You'll find there are plenty of things to do in The Woodlands. Whether you need an afternoon on the water, a day of cultural enrichment, or some well-deserved retail therapy, The Woodlands has something for you.
Here are 11 things to do in The Woodlands that we know you and your crew will love!
Families Fly Free is a program that has introduced hundreds of families to the joys of flying free using travel rewards – including our family! Want to learn how to save thousands of dollars making your travel dreams come true? Click here to grab 7 Secret Hacks that the owner personally uses to fly her family for 4 for free all over the world!
KAYAK THE WOODLAND WATERWAY
The Woodlands has a remarkable water feature in their town, a 1.8-mile-long stretch of shimmering waters that many call "the lifeblood" of the township. The Woodlands Development Company (today known as the Howard Hughes Corporation) built the waterway in 1999 with the dream of creating a transit corridor, almost a mini-Venice, in the heart of the town area.
The Woodland Waterway offers an idyllic ambiance to the township. Alongside its waters stretch waterfront parks, dining, businesses, and music venues accessible from the water. So it's no wonder that kayaking the Woodland Waterway is a popular pastime (and form of travel) for visitors and locals.
Kayaking along the waterway provides a unique view of the city – and you don't have to pack your own kayak. At Riva Row Boat House, you can rent everything from single and tandem kayaks to whimsical swan boats. Rentals come with life jackets and paddles – and you can bring your pup along, too, if they like a trip on the water.
EXPLORE LAKE WOODLANDS
If you're looking for an outdoor escape to disconnect from city life for a bit, you'll want to add Lake Woodlands to your itinerary. This 200-acre freshwater lake is a welcoming oasis for anyone looking for outdoor activities.
Seriously, there's an abundance of water-based activities available at the lake. So grab your fishing pole to go freshwater fishing – you can even snag a kayak or SUP from Lakes Edge Boat House to travel the crystalline waters.
One of the prime spots on Lake Woodlands shores is Northshore Park. This park hosts some of America's most talented athletes for the annual IRONMAN North American Championship. So naturally, there's outdoor fitness equipment at Northshore and picnic areas and playgrounds for families to enjoy. There are also two free concert venues at the lake – Hughes Landing and Northshore Park.
Of course, you don't have to ditch all the modern conveniences when exploring Lake Woodlands. In fact, the lake has several divine restaurants on "Restaurant Row," where you can dine along the waterway. If you're craving fish, check out Truluck's for sea-worthy fare, or grab a margarita at Escalante's. For an evening of local libations, swing by Local Pour, or grab a South American cocktail at Fogo de Chão's Brazilian Steakhouse.
BIKE THE CITY
While the Waterway is a fun mode of travel in The Woodlands, biking is probably more popular. It's not hard to see why; The Woodlands has over 220 miles of paved trails for cyclists to travel. The bike trails of the township can take you almost anywhere in The Woodlands!
The Woodlands Township has several biking gems nestled in the town. First and foremost is the Spring Creek Nature Trail, a 13-mile bike (or hike) that connects Harris and Montgomery Counties – the first path of its kind to do so. The trail traverses along Spring Creek through the lush foliage of the bayou. It's a beautiful location for serene cycling through nature.
If you want an afternoon of adrenaline and cycling adventure, well, The Woodlands also has a place for that. Several, in fact. The town has multiple BMX bike trail parks, including Bear Branch Skate Park and Ridgewood Skate Park. But, the star of the show is Rockstar Bike Park, which has over 20 acres of BMX tracks…and it's only 20 minutes from The Woodlands.
Rockstar Bike Park has tracks for amateurs and professional BMX riders. The skatepark features bowls, a street section, and even dirt jumps for riders to challenge themselves. If you have younger children, Dylan Park resides adjacent to the bike park and offers play equipment with accommodations for hearing impaired, vision impaired, autistic, and wheel-chair bound children.
BRING THE KIDS TO THE WOODLANDS CHILDREN'S MUSEUM
Hey kids! The Woodlands has a place just for you. It's called The Woodlands Children's Museum, and it's the place for kids to learn and play in town.
The Woodlands Children's Museum has exhibits and activities designed for kids of all ages. Toddlers and big kids alike will find plenty to keep them busy, between the Pretend Playhouse, the Play Cafe (the kids can wear tiny chef hats – can you say adorable?), and the numerous other hands-on exhibits.
The Children's Museum also hosts traveling exhibits throughout the year, so check out their website to see what's new when you visit. The museum also hosts workshops for kids and special themed days, adding an excellent variety to their calendar offerings. It's a great (inexpensive) place to bring the kids year-round.
STROLL THRU MOSSROCK STUDIO & FINE ART GALLERY
If you'd like to dazzle your eyes with local artwork, I recommend checking out Mossrock Studio & Fine Art Gallery. The gallery hosts artists who work in various mediums, including impressionism, landscapes, sculpture, photography, and more. Long story short, you'll find a remarkable array of artwork at Mossrock.
Of course, Mossrock isn't just a gallery. It's also an active art studio. And yes, you can take classes there! Mossrock's owner, Andrew Sankowski, hosts pottery classes for the public three times a year in the fall, winter, and spring. If you don't have time for a complete set of classes, you can bring a piece of Sankowski's work home with you in the form of a bonsai pot.
Flying into Houston? You're going to need a car. Great rates and comparisons on all major brands, including Enterprise and Hertz make Discover Cars our favorite travel tool. Click here to compare rental car prices.
WATCH THE FOUNTAINS AT WATERWAY SQUARE
I've talked much about water in The Woodlands…but can you blame me? The town has so many fantastic water features, and the fountains at Waterway Square are my favorite ones. By day, the soothing crash of the waterfall adds a peaceful ambiance to the square, and by night the neon lights and music create a fun vibe perfect for date night or an evening out on the town!
The fountains at Waterway Square are a magnificent collection that span 120 feet long. Some fountains can shoot as high as 50 feet in the air! It's particularly outstanding around holidays, when the lights and music coincide with the theme – whether it's Christmas carols or patriotic tunes for the 4th of July.
After watching the fountains, you have abundant dining and entertainment options nearby. Not sure where to start? Hearsay On the Waterway has a delicious cocktail menu, and Grimaldi's Pizza brings a taste of Italy to Texas. If you need something fun to do, check out the Electric Gamebox for virtual gaming fun or take a water ferry to sight-see!
RELAX AND RECHARGE ON MARKET STREET
Okay, so if you ask me, Market Street is the most picturesque area of The Woodlands. The shop fronts evoke classic American "Main Street" charm, with Central Park's greenery adding to its appeal. And Market Street happens to be one of the best shopping districts in America.
Seriously, Market Street is pretty much Rodeo Drive meets Mayberry. Chanel, Club Monaco, and Louis Vuitton are just some prominent designers on Main Street. But, of course, there's also an abundance of fine dining and treats in the district. Local favorites like la Madeline and Sweet Paris Creperie line the street alongside national icons like Tommy Bahama and Starbucks.
Shopping's not the only thing to do on Market Street. Sculptures and art installations abound for the cultural enthusiast to explore, and The Cynthia Woods Mitchell Pavilion is a short walk away. In addition, there's a splash pad for the kids, picnic spaces, and lawn games at Central Park.
After shopping and dining to your heart's content, you can rest and recharge on Market Street. The district has multiple spas – Thrive Drip Spa offers cryotherapy and IV treatments, while others like the Woodhouse offer traditional massage and spa experiences. You can also dine at the luxurious Hyatt Centric hotel before turning in for the night in one of their rooms.
VISIT THE GEORGE MITCHELL NATURE PRESERVE
The George Mitchell Nature Preserve is one of the most beloved attractions in The Woodlands. It's one of Texas' best preserves and offers a space for true reconnection with nature. You may stumble across this 1,800-acre wilderness if you bike the Spring Creek Nature Trail connecting to the preserve. The preserve also connects to Rob Fleming Park and Texas TreeVentures (more on that destination later)!
The George Mitchell Nature Preserve is the perfect playground for hikers, cyclists, and nature-lovers. The preserve has several hiking trails ranging from 1 to 5 miles, and three miles of dedicated bike trails. Beneath the shade of the elm and beech trees, you'll catch glimpses of wildlife on your hike or bike – perhaps a raccoon, fox, or the occasional opossum. Birders like spending time beneath the preserve's trees while watching for cardinals, goldfinches, and chickadees in their eaves.
TAKE IN A CONCERT AT THE CYNTHIA WOODS MITCHELL PAVILION
Music in The Woodlands is next level at the Cynthia Woods Mitchell Pavilion. The location is one of the ten best amphitheaters in the world, ranking up there with Red Rocks in Colorado, Arena of Nîmes in France, and Iona Abbey in Scotland.
The likes of Ozzie Osborn, Frank Sinatra, and Kenney Chesney have performed on this stage. In addition, the phenomenal Houston Symphony makes regular appearances at the Pavilion, bringing classical music to the heart of The Woodlands. Indeed, an evening spent at the Cynthia Woods Mitchell Pavilion is an experience unlike any other.
CHALLENGE YOURSELF AT BEAR BRANCH DISC GOLF COURSE
I'll be the first to admit that I'm not great at disc golf. But that doesn't mean I don't love trying! The Woodlands has an excellent disc golf course nestled in Bear Branch Park.
The Bear Branch Disc Golf Course has 18 holes traversing the scenic wooded parkland. Disc golfers of all levels can play; most holes are short, with shot lengths of about 300 feet. However, remember that you may have to navigate around some trees for shots.
Visitors to the Bear Branch Disc Golf Course can add to their time outdoors by visiting the adjacent park. Bear Branch Park has a ton of amenities, including volleyball and tennis courts and a rec center. In addition, there's plenty for younger kids to do at Bear Branch – playgrounds, a swimming pool, and picnic spaces make for a great family day at the park.
SOAR WITH TEXAS TREEVENTURES
Texas TreeVentures is the crown jewel of The Woodlands' outdoor offerings. Imagine an obstacle course and campground set high above the ground, where you climb through majestic trees on ropes and elements designed to challenge you – that's precisely the experience Texas TreeVentures offers their visitors.
For the most part, visitors come for General Admission to the attraction. You get three hours of climbing to explore the 72 elements that make up TreeVentures' course. However, you can also rent TreeVentures for private events or birthday parties. And the adventure course often hosts unique events, like glow-in-the-dark experiences, s'mores campfires, and sunset climbs.
So what's an experience like at Texas TreeVentures? Well, you should expect to take a little while getting ready to climb, as the staff needs to get you harnessed up and go over safety procedures before you start. From there, TreeVentures is a "choose your own" style activity – you can climb as high as you like on the course, based on your desired level of challenge.
If you plan on soaring at TreeVentures, keep in mind that the course isn't for everyone. Kids under six years can't participate in the course, and kids younger than 15 require a parent or guardian to climb with them on the course. You'll also want to pack a pair of comfortable, closed-toed shoes and clothing that provide enough coverage for a harness.
A visit here is truly one of the best things to do in The Woodlands, and you can't miss it!
SAVE MONEY WITH OUR FAVORITE TRAVEL PARTNERS
MORE INFORMATION FOR YOUR TRIP TO TEXAS
WHERE TO STAY IN WOODLANDS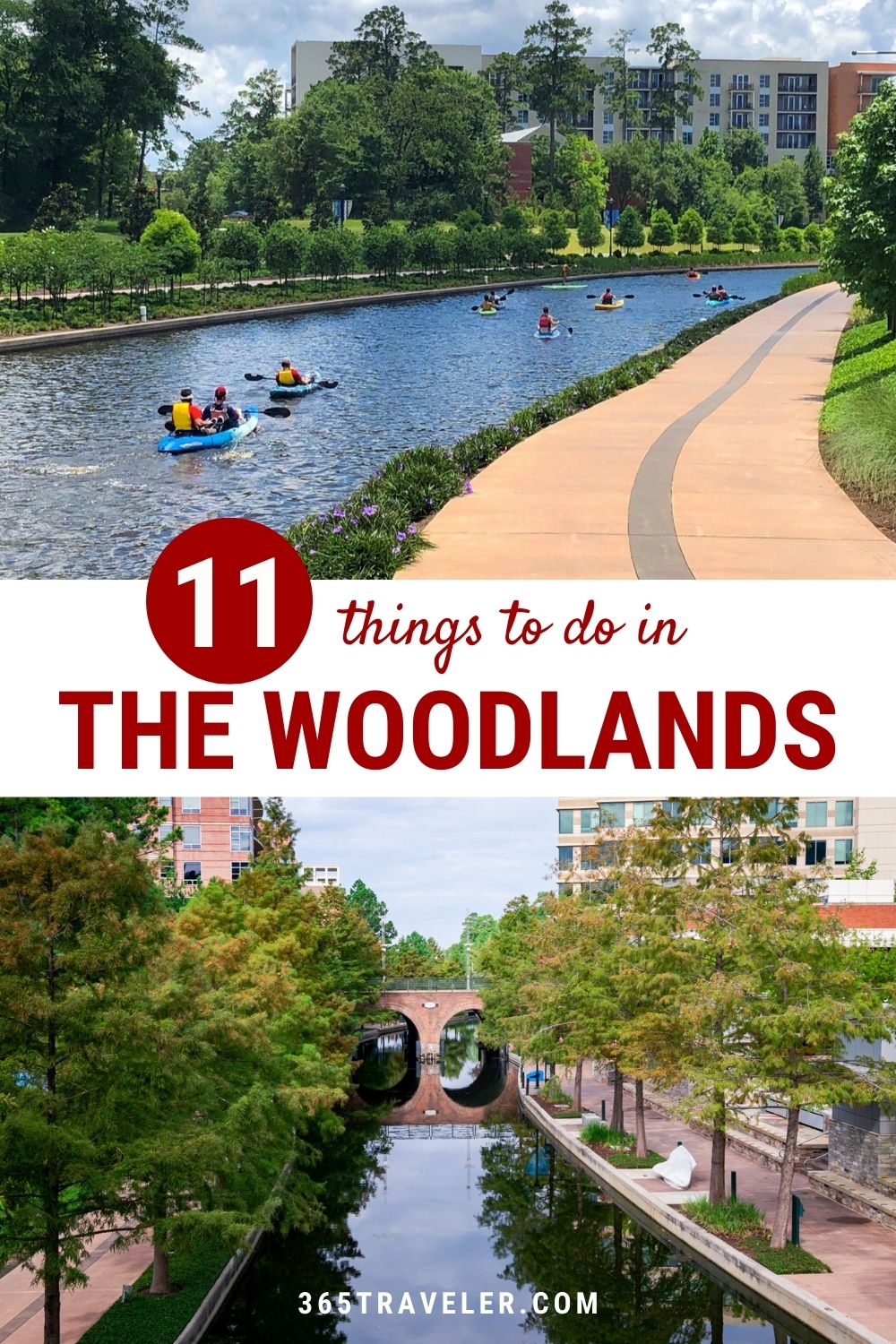 Follow us here: Facebook | Twitter | Instagram | Pinterest | YouTube | MSN | TripAdvisor | Flipboard
All articles belong to 365 Atlanta Family LLC, and all photos belong to us as well, unless otherwise noted. It's all copyrighted. Please don't repost anything elsewhere without asking me first. All rights reserved. This site uses cookies to enhance your experience.
We make no guarantees of any price listed on our site. We are not responsible for content on external web sites linked from ours, including linked resources, an external blog post, any partner site, hotel property sites, or affiliate sites. We only write about places we love in an attempt to help you in your adventures, but we can't guarantee you will love them, too.
Posts may contain affiliate links at no cost to you. Several of our trips are also compensated by the respective tourism boards for the city or state we are visiting. This never impacts how we share the destination with you – opinions are always our own and we pride ourselves on that. We do not sell links or accept unsolicited guest posts under any circumstances. Don't even ask.
United States Copyright, 365 Atlanta Family, LLC
View our Privacy Policy | Subscribe to our Newsletter | Contact Site Owner | View Terms & Conditions | About Us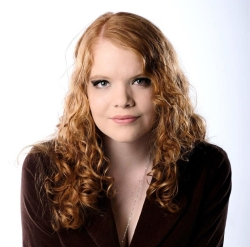 Latest posts by Phylicia Peterson, Staff Writer
(see all)