Welcome to Big Sky Country, where natural wonders enchant all who visit it. This is Montana, known for stunning mountainous peaks tipped in snow, evergreen forests alive with the call of warblers, and serene prairie. In Montana, you'll find a respite surrounded by nature – and no places are more relaxing than Montana's hot springs.
Whether you find yourself in the town of Hot Springs, Montana, relaxing in its mineral springs, or winding down at one of the state's magnificent resorts, you're sure to find the luxurious R&R you need in Montana's hot springs.
Here are 21 hot springs Montana offers, that we just know you're going to love.
YELLOWSTONE HOT SPRING
Near the North Entrance to Yellowstone National Park is a paradise unlike any other. The mineral-rich pools rest between two mountain ranges in the serene Paradise Valley. Visitors can relax in the 104-degree Fahrenheit hot pool, or enjoy a refreshing dip in the 60-degree Fahrenheit pool while watching wildlife or a breathtaking mountain sunset.
Yellowstone Hot Spring is a short drive to Yellowstone National Park, making it a prime retreat for folks finishing up a laborious hike. There are also cabins and RV rentals available for those looking to stay overnight near Yellowstone.
Read More: 38 BEST THINGS TO DO IN YELLOWSTONE NATIONAL PARK
ELKHORN HOTSPRINGS RESORT
Beneath the evergreen trees of Beaverhead-Deerlodge National Forest awaits a rustic retreat perfect for outdoor enthusiasts and nature lovers alike. The Elkhorn Hot Springs is a year-round resort offering skiing, hiking, fishing, and, of course, relaxing hot springs to its visitors.
The hot springs have soothed travelers since 1918, with many of the cabins on the property dating to the same era. There are both outdoor and indoor mineral hot spring options to choose from. The outdoor pools sit at 92 to 102-degrees Fahrenheit, while the indoor wet sauna reaches 106-degrees Fahrenheit.
Elkhorn also has a delicious restaurant, featuring home cooked meals and a cozy lodge.
BOILING RIVER
Located inside Yellowstone National Park, Boiling River is a unique hot spring for two reasons. First and foremost, it's one of the few hot springs inside the national park that you can legally soak in. Secondly, the Boiling River has a constant mist rolling off its waters, creating a mystical ambiance for travelers to enjoy.
Boiling River is open seasonally when water is at a safe level. When visiting, you can expect comfortably cool temperatures, because the scalding 140-degree hot spring water mixes with water from the Gardner River.
Keep in mind that finding a parking space can prove difficult in peak season, so plan your visit accordingly.
LOLO HOT SPRINGS
It's not often that you find hot springs and casinos within walking distance of each other, but that is exactly what you get at Lolo Hot Springs. Lolo has an outdoor pool that reaches 106-degrees Fahrenheit, as well as an indoor hot pool.
Lolo has cabins and camping areas for overnight stays, so you can enjoy all the site has to offer. If you choose to stay at Lolo, you can enjoy a savory continental breakfast, lunch, and dinner at their restaurant. The venue also has a golf course and offers trail rides and snowmobiles for the winter months.
NORRIS HOT SPRINGS
Nestled in the Madison River Valley, the Norris Hot Springs is open to travelers seeking a soak in their healing mineral water springs year-round. Norris Hot Springs flow at 60 gallons per minute, with waters as hot as 120-degrees Fahrenheit; however, the resort uses a system to cool the waters to 100-degrees in the summer and 106-degrees in the winter.
Visitors to Norris Hot Springs can also enjoy live music in the evenings, Friday through Saturday, all year round! There's also a restaurant onsite that features produce grown at the venue.
BOZEMAN HOT SPRINGS
The Bozeman Hot Springs brings concert venues and the soothing waters of hot springs together into a remarkable resort area. Here, you'll find live music set against the dramatic background of Montana's rugged mountains a few miles away from Bozeman, Big Sky Resort, and Yellowstone National Park.
Bozeman Hot Springs has a variety of indoor and outdoor spaces for guests to enjoy, with 12 hot spring pools ranging from just under 60-degrees Fahrenheit to a steamy 106-degrees. The multitude of pools and temperatures make it a great stop for anyone looking for a family-friendly hot spring and campground.
Bozeman Hot Springs features some of the best hot springs Montana has to offer.
Read More: 2 AMAZING THINGS TO DO IN BOZEMAN MT
LOST TRAIL HOT SPRINGS
Get "lost" in nature at the Lost Trail Hot Springs. This secluded hot springs resort resides in the Bitterroot Valley, halfway between Glacier National Park and Yellowstone. Visitors can take a break from city life and stay in one of Lost Trail's quaint cabins while enjoying the rejuvenating waters of the hot springs.
Lost Trail features two different pools for guests to enjoy, the first of which is the swimming pool. Mineral waters feed the pool, which sits at a cozy 97-degrees Fahrenheit that adults and kids can enjoy. However, if you want a hotter soak, check out the 105-degree hot tub.
FAIRMONT HOT SPRINGS RESORT
Thanks to its cozy rooms and family-friendly activities, Fairmont is a popular hot springs resort. Among its many offerings are a spa, golf course, three restaurants, tennis, and a children's playground.
As far as hot springs go, Fairmont has indoor and outdoor options that guests can use year-round. Outside you'll find a hot pool steaming at around 104-degrees Fahrenheit and a neighboring cold pool at around 90-degrees Fahrenheit. Inside, kids can enjoy a 5-story-tall water slide and 90-degree swimming pool, while parents can take a dip in the 104-degree indoor hot pool.
CHICO HOT SPRINGS
Discover elegance and natural beauty at its finest at the Chico Hot Springs. This century-old resort offers Victorian charm just an hour from Yellowstone National Park. Guests can stay in adorable cabins or the historic lodge, while enjoying fine dining, a day spa, and a horseback ride during their visit.
Of course, Chico would not exist without its hot springs. Two open-air mineral pools sit between 99 and 104-degrees Fahrenheit and are large enough to swim in, depending on how busy the pools are. If you get hungry while swimming, you can stop by the Poolside Grille for a bite before returning to the water.
SYMES HOT SPRINGS HOTEL
The Symes Hot Springs Hotel transports visitors back in time to the days of Montana's grand hot spring resorts. The Symes Hotel has welcomed guests to its waters since 1930. Today, it has become a mecca for blues lovers during the Symes Blues Festival, and a retreat for anyone looking for relaxation in one of the world's best hot springs.
In addition to a set of swimming pools, complete with a waterfall, the hotel has an outdoor mineral pool ranging from 101 to 106-degrees Fahrenheit. If you want to add some extra relaxation to your trip, visit the Symes' day spa before tucking into a wonderful meal at their onsite restaurant.
SLEEPING BUFFALO HOT SPRINGS
The Sleeping Buffalo Hot Springs offer a calming escape from the big city in a scenic, historical location. The Sleeping Buffalo first opened in 1920 as the American Legion Health Resort. Today, it offers magnificent indoor pools, cabins, suites, and an RV park.
The waters of the Sleeping Buffalo come from a 3,200 ft deep artesian well. The resort has three pools, each sitting at around 108-degrees Fahrenheit. There's also a sauna for anyone looking to detox the day away with a nice steaming session.
QUINNS HOT SPRING RESORT
When it comes to Montana hot springs resorts, Quinn's Hot Spring Resort is probably one of the most popular. The resort offers the charm of a mountain village, with all the modern amenities one can expect at a resort. At Quinn's, you'll find yourself falling asleep to the sound of the river in one of the resort's charming cabins or dazzling your taste buds with the fare from its restaurant and tavern.
Naturally, Quinn's is best known for the hot springs on the site. Guests have a variety of pools and temperatures to dive into, including a 55-degree Fahrenheit cold plunge. The pools at Quinn's are beautiful, with water pouring over natural rock faces into steamy waterfalls, surrounded by mountain views.
Read More: Outdoor Fun on a Montana Girlfriend Getaway
SPA HOT SPRINGS
If you're looking for an affordable motel with easy access to hot springs, Spa Hot Springs Motel is the place for you. The motel offers reasonable rates for their rooms and cabins, and soaks in their pools are included in your stay.
Spa Hot Springs Motel offers three soaking pool options for visitors. Outside, you have two pools to choose from; the cooler pool averages a temperature of 98-degrees Fahrenheit, while the hotter one stays around 103-degrees. The warmest pool is the indoor option, which maintains a temperature of about 105-degrees.
BIG MEDICINE HOT SPRINGS
Big Medicine Hot Springs is an out-of-the-way retreat for anyone looking to connect with nature during their soak. The site is also camper friendly, with areas for tents, RVs, and even horses.
Visitors to Big Medicine should expect a quieter retreat than a hot springs resort. The outdoor pool generally sits at a temperature of 101 to 105-degrees Fahrenheit. Keep in mind that this is a pool for relaxing and soaking and doesn't offer features that would entertain young children.
BROADWATER HOT SPRINGS
There's fun and adventure to be had at the neon-lit waters of Broadwater Hot Springs. Here, you can enjoy a juicy grilled burger after a dip in the springs or relax in the sauna or steam room to reach complete relaxation during your visit.
Broadwater is a kid-friendly environment, with a cool recreational pool that keeps a temperature under 93-degrees Fahrenheit, offering the perfect place for the kids to splash around in. There are also several hot tubs that keep a steamy temperature of 104-degrees Fahrenheit, a cold plunge, and a soaker pool for adults to enjoy onsite.
BOULDER HOT SPRINGS
The Boulder Hot Springs Resort combines the luxury of a spa with the quintessential charm of a bed and breakfast. Guests can stay in snug inn rooms, take a trip hiking in the surrounding wilderness, and even take a yoga workshop during their visit.
The hot springs at Boulder Hot Springs include an outdoor pool surrounded by the serene natural beauty of the area. It keeps a temperature ranging between 96 and 100-degrees Fahrenheit year-round. Additionally, you'll find a men's and women's hot plunge indoors and adjacent steam rooms for your enjoyment.
LANDUSKY PLUNGE
The Landusky Plunge is an undeveloped hot spring in Montana. You'll find it less populated than many of the springs on this list, nestled in the Little Rocky Mountains. The waters of this warm spring maintain a gentle heat of 77-degrees Fahrenheit.
If you plan to visit Landsuky, keep in mind that there are no major amenities like bathrooms nearby, because it is undeveloped. Additionally, Landusky is considered a summer location not suited for colder months.
JACKSON HOT SPRINGS
Jackson, Montana has a population of under 100 people, but this small town is hiding a big secret – it has an amazing hot springs pool and hotel. The rooms at Jackson Hot Springs Lodge are rustic log-cabin style, the restaurant down-home and delicious, and the scenery simply breathtaking.
The hot springs at Jackson collect into a wonderful outdoor pool, perfect for your next vacation. Its waters range from 100 to 106-degrees Fahrenheit. However, Jackson Hot Springs does not allow children three and under into the pool, so keep that in mind when planning family trips.
ALAMEDA'S
Alameda's Hot Springs Resort is the retreat you need to reset from stress. The vintage resort takes visitors back to the 1930s with its retro rooms and rustic appeal.
Visitors to Alameda's will soon discover that this motel isn't like any other. Rooms have private mineral baths — yes, private! You'll get to enjoy a relaxing soak in your own mineral pool before winding down on the comfy bed in your hotel room.
RENOVA HOT SPRINGS
The Renova Hot Springs of Montana is another undeveloped natural wonder. You do have a short hike downhill to reach the springs, but they are well worth it!
The waters of the Renova range in temperature, depending on the river's flow that feeds the pools. Water temperatures generally sit between 110 and 122-degrees Fahrenheit. Keep in mind that Renova is undeveloped, so there aren't any changing facilities or restrooms nearby.
UPPER POTOSI HOT SPRINGS
The Upper Potosi Hot Springs is one of Montana's best free, undeveloped hot springs. However, you'll have to work a bit to access them; there's a 1.6-mile hike between the parking area and the hot spring.
Once you reach the springs, you'll find a quiet retreat in the heart of Montana's Big Sky Country. The waters usually average about 99-degrees Fahrenheit. The hot springs are located near Potosi Campground, so you can stay nearby if you'd like to enjoy an evening camping under the stars.
MORE INFORMATION FOR YOUR TRIP TO MONTANA
YOU MIGHT ALSO ENJOY
WHERE TO STAY IN MONTANA (+HOT SPRINGS MAPPED)
Follow us here: Facebook | Twitter | Instagram | Pinterest | YouTube | MSN | TripAdvisor | Flipboard
All articles belong to 365 Atlanta Family LLC, and all photos belong to us as well, unless otherwise noted. It's all copyrighted. Please don't repost anything elsewhere without asking me first. All rights reserved. This site uses cookies to enhance your experience.
We make no guarantees of any price listed on our site. We are not responsible for content on external web sites linked from ours, including linked resources, an external blog post, any partner site, hotel property sites, or affiliate sites. We only write about places we love in an attempt to help you in your adventures, but we can't guarantee you will love them, too.
Posts may contain affiliate links at no cost to you. Several of our trips are also compensated by the respective tourism boards for the city or state we are visiting. This never impacts how we share the destination with you – opinions are always our own and we pride ourselves on that. We do not sell links or accept unsolicited guest posts under any circumstances. Don't even ask.
United States Copyright, 365 Atlanta Family, LLC
View our Privacy Policy | Subscribe to our Newsletter | Contact Site Owner | View Terms & Conditions | About Us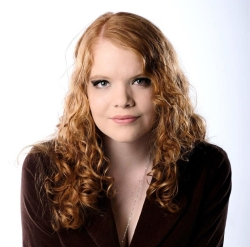 Latest posts by Phylicia Peterson, Staff Writer
(see all)