If that winter getaway you've been waiting for is just around the corner and you haven't packed yet, the following guide will make sure you don't leave any snowboard or ski essentials behind. Whether you're heading to an all-inclusive ski resort or on a self- guided adventure, pack adequately to make sure the only thing on your mind once you arrive is spending the day on the slopes.
Thinking ahead is the best way to make sure you're ready to take on whatever this winter throws your way — bad weather, tech issues and gear mishaps included!
Here's the ultimate snowboard and/or ski trip packing list that will guarantee you're ready for your ski holiday.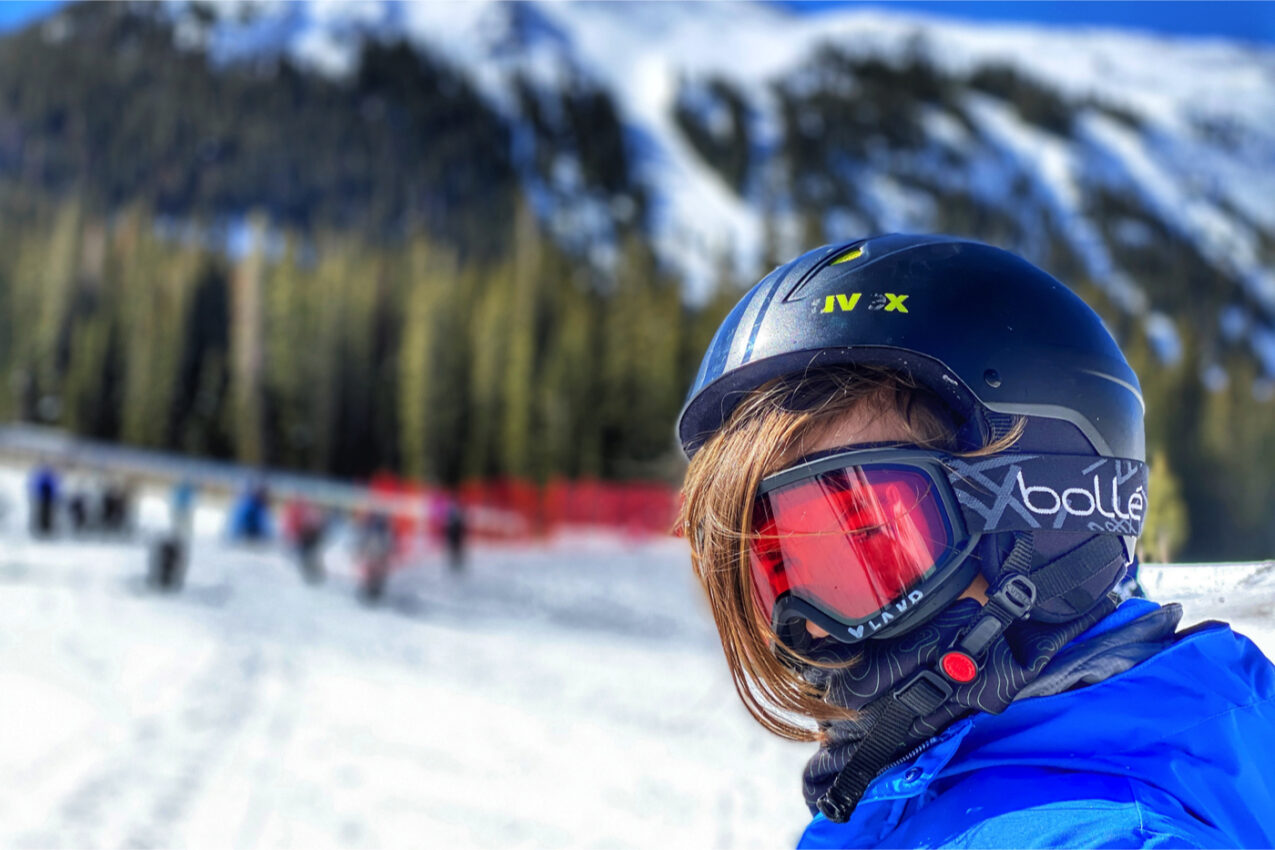 COLD WEATHER/ SNOWBOARD/SKI GEAR
When it comes to any sport, comfort is key — especially if you might be braving freezing temperatures while you're at it. Your cold weather gear is sure to last you over a number of seasons, especially if a yearly ski getaway becomes a family tradition. Make sure your packing list includes the following winter weather staples, and don't miss those off-season discounts!
Top and bottom base layer. Base layers are your best friend on any cold weather excursion; lightweight and packable, a top and bottom base layer may very well end up a part of your daily outfit. Look for long sleeves, full coverage and merino wool make-up.

Merino base layers will often have sweat wicking capabilities, making it easy to keep warm while you're stationary and cool down once you get the adrenaline pumping on the slopes. Made to fit snugly, base layers are usually worn underneath your mid-layers, adding an extra layer of protection on blustery days.

REI Co-op's Midweight Base Layer is what dreams are made of! Super warm, soft and affordable, and the only brand I wear on the slopes. My kids wear the same thing: Long Underwear Top – Kids' / Base Layer Bottoms – Kids' (they make them for toddlers, too!)
Mid layer (if the weather warrants). Mid layers are usually the clothing items that go over your base layers and under your jacket, including fleece bottoms, sweaters, down jackets and more. Your mid-layers keep you insulated when it's too cold for comfort, and also make it easy to pare down when you're overheating on a sunny slope. If you find that you're getting too hot, you can simply remove your top mid-layer and rely just on the base layer underneath and your jacket.
Waterproof and insulated gloves or mittens. When it comes to gloves, waterproof technology is a must, especially if you're planning to take on the snow. Chances are you'll be taking a few spills, and being able to comfortably brace yourself with your hands to get back up can save you both time and trouble.

Most knit mittens and gloves are not waterproof at all, and will end up absorbing wetness, instead of keeping your hands toasty. When shopping for accessories, be sure to look for fully waterproof gloves, not ones marked "water resistant." Full waterproofing will keep your fingers dry, no matter how many times you hit the snow- or how many snowball fights you're challenged to!
Glove/Mitten liners if weather warrants. Designed to fit under your everyday gloves or mittens, liners are another convenient accessory to consider taking along. Their sweat wicking and insulating technology keeps your hands comfortable, and as the weather warms, you can simply pull them off and store them in a pocket. Lightweight and fitted enough to make you forget they're even there, yet warm enough to improve any pair of gloves, glove liners are an essential.
Ski socks for each day. When packing ski socks, be sure to keep count and throw in an extra pair or two, just in case. Often made from merino wool, ski socks are specially designed to keep the strain off when you're on your feet all day. Cushioning around the toe and shin areas accounts for the discomfort of ski boots, while merino wool offers both sweat wicking and heat-retaining properties. Like many winter accessories, ski socks come in various weights; a mid-weight pair is a good all-around option if you're looking for warmth above all else.

Adult socks are easy to find, but it's harder to get wool socks for kids. Smartwool socks are available at REI and we love them. They're super warm and the kids like the fun prints. Just keep this is mind: They are thicker than adult wool socks so be mindful of that when fitting your kid's boots, and you don't want these babies thrown in the dryer. We had a few pair get there by mistake, and when they come out they will barely fit your pinky finger from shrinking. Air dry them and there are no issues.
Snowboard or ski boots. Depending on your sport of choice, you'll want to bring your ski or snowboarding boots to avoid having to rent a pair that won't necessarily fit you best. Your boots will likely be one of the bulkiest items on your list, so pack small accessories, like socks and gloves, into the boots to save space. If you haven't purchased a pair yet, be sure to get a professional fitting by a sportswear expert to avoid any unexpected discomfort down the line.
Ski goggles. Ski goggles are another essential protective accessory that is an absolute must, especially on sunny winter days. Skiers, mountaineers and other winter sports aficionados are at risk of eye damage and even snow blindness. A pristine sheet of new snow may look harmless, but its bright surface reflects a high percentage of UV rays, increasing UV radiation.

Goggles also keep snow and wind out of your eyes, especially if you're caught in a spell of bad weather on the mountain. If your goggles have interchangeable lenses, be sure to pack black, blue and/or yellow lenses to stay in sunny, cloudy, and dusky conditions.

Our entire family wears Smith Goggles. They are the perfect balance between quality and price, and they come in mens, womens and kids fittings.
Ski poles. If you don't want to rent equipment, don't forget your ski poles while packing for your winter escape. Keep in mind that ski poles are prohibited from being transported in carry on bags by the TSA. They are, however, allowed in checked bags, so plan accordingly if traveling by air.
Neck gaiter. More compact and snug than a traditional scarf, a neck gaiter is your key to keeping cozy while facing winds and icy temperatures. A fitted merino wool gaiter can protect your neck from, not only the cold, but sunburns as well. One advantage of neck gaiters is that they stretch, meaning they can be pulled up over your mouth and nose to keep your face warm as well. Less bulky than a scarf, a gaiter is easy to tuck under your jacket and stays in place as you spend the day outdoors.
Snowboard/Ski jacket. A warm ski jacket is one of the most crucial investments you can make when preparing for any winter trip. A jacket designed for snow activities will have plenty of insulation, waterproof certification, a hood that fits over your ski helmet, and special features like snow-proof cuffs and a detachable snow skirt to cover open areas. When packing, consider stowing socks and other accessories in the jacket pockets to consolidate space in your backpack or suitcase.
Ski or snowboard pants (1 is usually good, but might bring a second pair for trips over 3 days). Ski pants are another staple that you'll be glad to have on your first brush with the season's snow. Fitting over base layers bottoms, ski pants usually have an insulating inner layer, waterproof outer shell and plenty of pockets to keep essentials safe. If your getaway is longer than three days, you may want to pack an extra pair of ski pants in case your first pair gets soaked and doesn't dry in time for the next day's activities.
Helmet. A ski helmet is absolutely necessary for any mountain adventure. Slopes can be unpredictable, and a helmet provides much-needed protection, as well as extra warmth. In fact, an insulated helmet means you likely won't have to wear a hat underneath. Since helmets are an undoubtedly bulky addition to your suitcase, utilize the space inside to pack clothing items like a sweater or a pair of pants.

Pro tip: Play It Again Sports sells high quality NEW helmets for the best price you'll find anywhere. We get our helmets there, and it's where we buy the boys' snowboards and boots (because they grow so fast!)
Skis and poles/snowboard. If you own a trusted pair of skis or snowboards, plan ahead, depending on your mode of travel. Most airlines will not allow skis or snowboards as carry-on items, so expect to check in your ski/snowboard bag. If you'll be checking your gear in, be sure to surround it with protective material…you may even want to use your bulkiest clothing items to insulate your skis or snowboard. A travel bag designed specifically to carry ski items is recommended, as it will likely include the fastening methods and padding you need to keep your gear safe and in place during the journey.
Hydration pack. Once you're out on the snow, you might not want to take the time to trudge back to the lodge for a sip of water. Hydration packs made especially for use in cold weather make sure your water doesn't turn into a block of ice, while staying conveniently strapped to your back. A drinking valve makes it easy to sip water while on the go, meaning you can stay out for at least a few hours without re-filling. Lightweight and packable, most hydration packs are easy to tuck into a suitcase and can save you precious time on the slopes.
Multi-tool. To truly stay covered as a backcountry skier, you won't want to forget your multi-tool when packing the essentials. Whether your on-the-go repair requires pliers, wire cutters, a screwdriver or a blade, a versatile multi-tool is a small, compact accessory you can stick in your jacket pocket and forget about until you need to use it. As expected, multi-tools are not usually allowed in carry-on luggage, so you'll have to place it in checked luggage if you're flying.
APRES SKI CLOTHING (FOR EACH PERSON)
If you've ever spent an evening at a ski lodge and noticed that your fellow diners all seem to be impeccably dressed, you've discovered après-ski culture — or all the aesthetics, activities and allure of relaxing after showing your skills out on the snow. The following essentials will keep you looking and feeling good when it's time to hang the ski gear out to dry and go casual.
Undies (for every day of travel). Undies are a no-brainer; be sure to pack enough for every day of travel, along with a few extras in case you take a fall and snow somehow makes it past your waterproof outer layers.
Bra. Packing a few versatile bras is always a good idea, especially if you plan to stay active, even in your down time. Sports bras can double as ski layers, gym wear or a comfy undergarment on your day off at the resort.
Jammies. Nothing sets the mood around a resort fireplace better than a pair of soft, stylish jammies — especially if they're a matching flannel set!
Swimsuit (if your ski resort has a pool or hot tub). If your resort has a pool, hot tub, sauna or all three, pack a swimsuit for when it's time to shed the layers and dive in. You may even want to pack two, in case your first one is drying and you're ready to get back in the water. There's nothing like sinking into a hot tub and relaxing your muscles after braving low digits all day.
Warm hat. While your helmet will likely keep your head warm enough while you're skiing, a warm hat is a must for exploring the resort or venturing out for local dining, shopping, or nightlife. A knit pom-pom cap or merino-wool lined beanie is the finishing touch on your winter outfit, keeping you warm (and adorable!) on any occasion.
Gloves. While your technical gloves are a must when skiing or snowboarding, you might want to pack a more casual option for a day out in town. Consider fitted leather gloves or a beloved pair of knit mittens for the days where falling into a snowbank is not on the menu!
Jacket (if you want to wear a different one than you do skiing). If you don't want to wear your sporty ski jacket casually, pack another option for shopping excursions, dinner invitations and other occasions. Warmth should still be a priority, but water resistance and technical features won't be as necessary.

Dan and the kids have their snowboarding jacket and a separate "all the time" jacket. I, however, wear the same one all the time. It's because I love my snowboarding jacket so much. I get compliments on it all the time, it's comfy and warm, and it's the most favorite jacket I've ever owned. No exaggeration. Sometimes I think I need to buy another one to hold onto incase they ever stop making it. It's the Obermeyer Tuscany II Insulated Jacket. This link is to the grey one. I own the olive one, but the photo on the REI site does it no justice… you can sort of see the color better in this photo of me being happy when I just bought the jacket.
Sweaters. When it's time to leave the technical gear in your room and change into something a little more flattering, you'll be glad to have an extra knit sweater or cashmere cardigan on hand.
Base layer (different than you wear skiing). A second pair of bottom and top base layers might also be a good idea if you expect temperatures to stay low. If your first pair is wet after a day of skiing, your second set will keep you warm on the next day's winter hike, foray into town or sightseeing adventure.
Wool socks (not ski socks). A pair of wool socks may not be as fitted or sweat-wicking as most ski socks, but it will definitely keep your feet feeling cozy indoors and out.
Warm pants. Warm pants, that don't necessarily have the technical features of ski-specific bottoms, can keep you covered while exploring the resort or enjoying a day trip. Fleece leggings or fitted outdoor pants are both great options that promise a casual look without sacrificing warmth or comfort.
Winter Boots. While you'll want a weather resistant pair of shoes that goes with the other clothes you've packed, chances are you'll be tired of shuffling around in snow boots. A stylish pair of insulated, waterproof boots is an absolute must if you're planning to spend at least a day or two in town or off the slopes.

We snowboard 1-2 times a week, every week of winter, here in Colorado. Plus, I have to put around to the grocery, restaurants, etc. These UGG Women's Adirondack Boot III Boots are the winter boots I swear by. You need them in your life!
Sunglasses. Since oversized ski goggles aren't the most casual eyewear, a reliable pair of sunglasses with certified UV protection is another essential you won't want to leave behind when packing for your ski trip. Consider a pair with polarized lenses to account for high glare in sunny, snowy landscapes.
TOILETRIES
If you're used to traveling, you already know that your toiletry selection should be well-considered to prepare you for almost anything. The suggestions below should make up a basic toiletry kit that keeps you covered, especially if your resort doesn't provide as many amenities as you expected.
Lip balm. SPF-rated lip balm retains moisture while keeping your lips shielded from the sun, and is easy to keep in your pocket at all times. A tinted lip balm will also get you ready for a night out.
Sunscreen. Though most of your body will likely be covered by multiple layers while outdoors, you'll want to pack a strong facial sunscreen before embarking on your ski getaway. Look for moisturizing features and broad-spectrum sunscreen rated SPF 30 or higher for ultimate protection against the dry winter air. Make sure you use it on any part of your upper body that remains uncovered, including your neck.
Brush or comb. A brush or comb is likely already part of your daily routine, so don't forget to pack it in your toiletries bag. You might even want to get a travel-sized version of your favorite tool to save space.
Hair elastic. Bring plenty of hair elastics, as we all know they tend to get lost faster than you can count them.
Deodorant. Don't forget your favorite deodorant! Just because you'll be out in winter weather doesn't mean you won't sweat, so be sure to stay fresh.
Razor and blade. Your razor is likely another daily essential you will want to bring along. Pack a blade replacement just in case.
Face wash. Face wash is always a good idea, especially if the wind on the slopes blows debris into your face. Keeping TSA liquid restrictions in mind, opt for a travel size version of your favorite wash, or consider a facial soap block.
Toothbrush and toothpaste. Toothbrushes are almost too easy to forget in a last minute packing rush, so put yours in your toiletry bag right away. While most resorts provide toothpaste, having your own travel size tube can't hurt, especially if you'll want to freshen up at the airport or during a long drive.
2-in-1 Shampoo and Conditioner. A 2-in-1 shampoo and conditioner saves space and keeps your hair feeling fresh after a long day of sweating underneath a helmet.
Body wash. Body wash is a common amenity at most resorts, but not always a given; bring a travel-sized bottle just in case!
Medicines. If you take medicines regularly, be sure to pack them first so you're not stuck at the local pharmacy when you arrive at your destination. You might also want to pack basic medicines like Advil, Tylenol, Neosporin and Aquaphor for everyday maladies and wounds.
Feminine Hygiene. Pack enough tampons, pads and panty liners to last you throughout your trip, and make sure you can stay active in comfort if it's your time of the month. A small packet of on-the-go intimate wipes is another ultra-packable travel essential that keeps you feeling fresh and ready to get out there.
TRAVEL NECESSITIES
As with any kind of trip, there are a few travel necessities you may want to keep in mind when compiling your ski trip packing list.
Water bottles. Reusable water bottles are a given; take them along on any day trip or excursion to stay hydrated without buying plastic bottles. They are also extremely convenient to have if you're flying; you don't want to be stuck buying water bottles at airport prices after you pass through the security checkpoint.
First aid kit. Often designed to be travel-sized, basic first aid kits can make the difference between addressing a wound right away or rushing to the nearest pharmacy in the middle of a ski day. Make sure yours is well-stocked with different sized band-aids, creams, anti-bacterial wipes and other healing essentials.
Lift passes. Your lift passes are your ticket to uninterrupted skiing, so make sure you don't leave them behind! If your lift passes are available online, make sure you know how to access and/or download them before leaving.
Medical insurance cards. Medical insurance cards should be part of your must-have documents when leaving for any trip. Tucked safely in between your drivers' license and credit card, your insurance card keeps you covered in case of unexpected circumstances.
ELECTRONICS
Though you'll likely be spending most of your time outside or taking advantage of your resorts' amenities, staying connected is a priority. Whether you're working remotely, or want to update friends and family throughout your trip, pack the following electronics to avoid completely tuning out during your ski trip.
Kindle. Download your favorite new series on your Kindle to make sure you have enough reading for the airport, or to accompany a crackling fire at the lodge. Don't forget to pack its USB charging cable or wall charging adapter if you plan on plugging it into a conventional outlet.
Phone + Charger. You probably won't forget your phone, but be sure to pack your charger as well!
Headphones + Charger. Whether you need music to get pumped up for the day, or wind down, you'll want to double check that you have both your headphones and charger in a safe place before leaving the house.
MORE INFORMATION ABOUT YOUR SKI VACATION
Follow us here: Facebook | Twitter | Instagram | Pinterest | YouTube | MSN | TripAdvisor | Flipboard
All articles belong to 365 Atlanta Family LLC, and all photos belong to us as well, unless otherwise noted. It's all copyrighted. Please don't repost anything elsewhere without asking me first. All rights reserved. This site uses cookies to enhance your experience.
We make no guarantees of any price listed on our site. We are not responsible for content on external web sites linked from ours, including linked resources, an external blog post, any partner site, hotel property sites, or affiliate sites. We only write about places we love in an attempt to help you in your adventures, but we can't guarantee you will love them, too.
Posts may contain affiliate links at no cost to you. Several of our trips are also compensated by the respective tourism boards for the city or state we are visiting. This never impacts how we share the destination with you – opinions are always our own and we pride ourselves on that. We do not sell links or accept unsolicited guest posts under any circumstances. Don't even ask.
United States Copyright, 365 Atlanta Family, LLC
View our Privacy Policy | Subscribe to our Newsletter | Contact Site Owner | View Terms & Conditions | About Us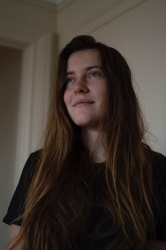 Latest posts by Anita Maksimiuk, Staff Writer
(see all)