Rugged and otherworldly, Utah is one of the most unforgettable outdoor recreation and road trip destinations in the United States. Catering to those who want to explore its natural secrets, yet come home to the charms and amenities of a home away from home, Utah's best glamping hideouts can change the way you travel.
Striking a perfect balance between off-the-grid and accessible, the following tents, cabins, and yurts blend indoor and outdoor spaces with nuance. Offering a privacy unattainable at a traditional resort, yet featuring top notch attractions within easy reach, Utah's glamping stays are a fully immersive way to get into the state's adventurous spirit and stay elevated throughout your visit.
Searching for the best glamping Utah has to offer? We've got the best spots! Here are 18 glamping sites in Utah that you're guaranteed to love.
ZION WILDFLOWER RESORT
Sitting less than an hour north of the Arizona-Utah border, Zion Wildflower Resort is a secluded gateway to one of the country's most popular national parks. The resort's single-pole Watchman glamping tents are simple, elegant desert hideaways facing the area's famous mesas. With a private deck, three beds, lanterns, rocking chairs and a cooking unit, the Watchman tent surpasses expectations, treating you to a luxurious simplicity that's hard to come by in today's ultra-modern world.
You won't have to tune out completely, either — each tent comes with outlet ports, and speedy WiFi is available in the resort's common area. There's nothing like cozying up under your tent's heated blankets as you stargaze on the deck.
Along with the common area, guests have access to a kids' lounge, BBQ grills, fully stocked bathhouses, and the Wildflower Trailhead. Your stay comes with a s'mores kit, which you'll have the chance to try out at the resort's fire pits, just a short stroll from your tent.
Zion Wildflower also offers luxury camping in American-made covered wagons and, for those who prefer walls, a selection of cabins and bungalows. The resort is only a 20-minute drive from the entrance to Zion National Park and half an hour from St. George, where you'll find local attractions, shops, and eateries.
Read More: 12 AWESOME THINGS TO DO IN ST GEORGE, UTAH
ZION GLAMPING ADVENTURES
Located just north of Colorado City in Hilldale, Utah, Zion Glamping Adventures features simple yet amenity-rich glamping tents minutes away from the national park. Air conditioning, heating units, comfy bedding and WiFi in your tent join an outdoor picnic table, fire pit and grill to bring you the best of both worlds. In the morning, wake up to pancakes and coffee on the house before heading out on a hike among Zion's stunning formations.
The resort also offers family-friendly activities to give you a firsthand introduction to the surrounding landscape. Sign up for a cattle drive, horseback ride, jeep tour, or hike for unique photo ops and to learn about the area from a local guide.
The drive to Zion National Park's entrance and visitor's center in Springdale is about an hour away.
GLAMPING CANYONLANDS
Driving south from Moab on Highway 191, you'll come across Glamping Canyonlands, a family-owned glamping resort with a selection of rustic-chic tents to choose from. All off-grid tents feature a private deck, hammocks, a picnic table, fire pit, and a seating area complete with board games for family game night. A communal camp kitchen and bathroom are a short walk away.
Lodging highlights include the Stargazer Bell Tent, which features built in skylights, and the Desert Sunset Wall Tent, which boasts extra space and all the art supplies you need to create a souvenir masterpiece. All tents have a view of the majestic La Sal Mountains and Utah's stunning sunsets. The tents are completely off-the-grid, so take the chance to power your devices down and focus on the moment in the comfort of your tent.
The resort is about 40 minutes from both Moab and Canyonlands National Park. Canyons of the Ancients National Monument is just across the Colorado border and another awesome day trip idea to keep in mind.
Read More: THINGS TO DO IN MOAB: A PERFECT 4-DAY ITINERARY
ZION BACKCOUNTRY GLAMPING
For an off-grid experience surrounded by Zion's peaks and treetops, book Zion Backcountry Glamping's cozy yurt or charming sheep camp quarters. Open seasonally from May to October, both transport you to a secluded, idyllic plot of land where you'll have the time and space to take in the peace and quiet uninterrupted.
Sleeping 9 adults, the yurt features a number of beds, lighting, a cooking stove and kitchen amenities, and a wood-burning stove for when the desert chill seeps in. Seasonings, a French press, coffee makers, and even pancake mix help you get the morning started off on the right foot, while books, cards, board games, an outdoor game area and yoga mats keep you busy once evening sets in.
A separate bathhouse with a shower and toilet is located a few steps away from the yurt, and water jugs and firewood are provided. There is no running water, power, or internet service inside of the yurt, making for a completely off-grid experience amid the small comforts of home.
Sleeping six guests, the two sheep camps are slightly smaller, but include many of the same amenities as the yurt: a cooking stove, kitchenware, coffee making supplies, wood burning stove and more. A pit latrine and heated shower are available nearby.
Remote yet well-stocked and inviting, the yurt and camps are about 50 minutes from the nearest entrance to Zion National Park.
CONESTOGA RANCH BEAR LAKE
Though further away from the state's famed national parks, northern Utah is a destination of its own, especially on the shores of Bear Lake. Extending into Idaho, this huge freshwater lake is known for its vibrant sapphire blue, swimming beaches and summer allure.
At Conestoga Ranch Bear Lake, guests can choose from Grand Couple Tents with a lake view, traditional, and family tents, as well as the resorts' Royal Tent Suite. Grand Couple and Grand Family tents offer a spacious interior, mini fridge, luxury amenities and an en suite bathroom, while traditional tents are ideal for groups of up to four. A number of Conestoga family wagons are also available.
All tents include electricity, private campfire patios, and hand-selected decor to get you in the camping spirit without the hassle.
When you're not exploring Bear Lake's beaches, you can easily spend an entire day at the ranch enjoying massages and yoga classes, taking advantage of resort-wide WiFi, and preparing dinner at the Rendezvous BBQ Tent. An on-site restaurant and general store keep you covered when you don't feel like getting in the car, while guest laundry, linen services, and daily housekeeping make sure you can focus on what's important.
There are a number of cafes and restaurants in the small town of Garden City, many within walking distance of the resort. If you're looking for a weekend day trip, Salt Lake City is a little over two hours away.
DOMES AT CANYONLAND
Located near Monticello, Domes at Canyonland places you within an hour's drive of both Canyonlands National Park and Moab. Arches National Park is just a few minutes north of Moab, meaning you can arrange your entire stay around the two parks.
There are nine glamping domes to choose from on the property, all of which include cooling, heating, and a private bathhouse a few steps away. Comfortable furniture, direct views of the landscape outside and the ability to stroll the property complete your stay. A digital guidebook provides all the information you need to operate the AC and heating systems, as well as recommendations for nearby attractions.
Futuristic yet chic and snug, the Domes at Canyonland are a great way to kickstart your Utah national parks tour. Though nestled in a remote location, the domes are a short drive from Monticello's shops and eateries.
UNDER CANVAS MOAB
Located seven miles north of town, Under Canvas Moab brings upscale glamping to Utah's rugged east, meshing the allure of sleeping under the stars with a slice of luxury living. Glamping accommodations range from two-person safari style canvas tents to four person suites that are ideal for families. Deluxe, Stargazer and Suite Tents include a private bathroom, while guests at the Safari and Kids Tents have access to a nearby bathhouse.
Resort amenities include bedside battery packs, snacks to take along with you, and activities like live music and morning yoga. After spending a whole day out on the trails, enjoy a hot shower and join a nightly fire for an extra helping of s'mores and stories.
The resort is only 10 minutes from Arches National Park, and 25 minutes from Canyonlands National Park.
Read More: UTAH NATIONAL PARKS ROAD TRIP : 10 EPIC DAYS TO EXPLORE THE MIGHTY 5
DESERT DOME
Located just west of the town of Virgin, overlooking the Virgin River, the Desert Dome is the ultimate private glamping experience within easy reach of St. George, Zion National Park and Snow Canyon State Park. Lauded for its unique riverside location and amenities, the dome is an off-grid oasis that considers all your needs.
Electricity, a pellet stove, and a separate bathroom with a composting toilet and outdoor shower are available throughout your stay, along with a private porch, a trail leading down to the water, and uninterrupted views. At night, the sky is peppered with bright stars while the river quietly meanders by.
Remote yet just off the highway, this Desert Geo-dome stands out for its high guest satisfaction, well-stocked interior and convenient location.
CAPITOL REEF RESORT
Featuring teepees, cabins and Conestoga wagon accommodations, Capitol Reef Resort is a frontier-inspired hotel with 58 acres, red rock views, and a boutique twist on desert glamping. Featuring a separate private bathroom, rounded interior and even a flatscreen TV to watch your favorite Westerns, the resort's teepees are available between May and September.
For another themed lodging experience, book a Conestoga wagon in an homage to the region's pioneer past. Designed with authentic 19th century build in mind, these water-resistant, six-person wagons have access to private bathrooms and feature regionally-inspired decor. Also available May through September, the resort's Conestoga wagons are a thrill to come back to after a long day spent getting to know the national park.
Guests are invited to sample Chef Bret Saign's menu at the resort's Pioneer Kitchen and sign up for one of the resort's many organized adventures. Explore with pack llamas or on horseback, try a Jeep Safari, or set out on Utah's Scenic Byway 12 with your camera ready.
The entrances to Capitol Reef National Park and a handful of trailheads are under five minutes from the resort, meaning you can sleep late and stay out to catch the sunset without worrying about the drive.
Read More: 8 BEST HIKES IN CAPITOL REEF NATIONAL PARK
ZION ECOCABIN
This Zion-A-Frame EcoCabin sits at the southern foot of the Zion Mountains, bringing you within an hour's drive of the entrance to Zion National Park. A spacious, open-air design breathes modern life into this well-stocked home away from home.
Elevated and overlooking gorgeous desert scenery, the cabin is outfitted with a warm wood interior, full-size windows and a patio deck where you can do everything from firing up the grill, to searching for shooting stars and sipping your morning coffee.
The property includes five secluded cabin units, each with a private bathroom and fire pit. Your cabin also comes with a hot tub for you and your travel partner to enjoy; fluffy robes are included! An outdoor kitchen makes it easy to cook your own meals while taking in mountain views and the desert air.
The EcoCabins are located just outside of Colorado City, about an hour's drive from the outdoor hub of St. George, Utah.
MOENKOPI YURTS
Mountain bikers, national park enthusiasts and born campers will be thrilled by the Moenkopi Yurts, located about a 40-minute drive from Moab. Though the area's biggest draws are undoubtedly Arches and Canyonlands National Parks, the yurt site brings you just north of Dead Horse Point State Park, which boasts campgrounds, trails, and mountain biking opportunities.
If you want to avoid national park crowds while having an equally stunning landscape more or less to yourself, you won't regret dedicating a few days to this state park — or making a Moenkopi Yurt your headquarters.
Each of the five yurts sleeps six guests and includes an outdoor propane grill, electrical outlets, and heating and cooling systems. A restroom is located a short walk away, and you'll have to bring your own bedding. Spigots with water for drinking, cooking and cleaning are available, but bringing your own gallons to this dry area is always a good idea.
If you're a beginner or intermediate mountain biker, you'll love the yurts' private spur, which connects you to Dead Horse Point's Intrepid Trail System. The network includes both mountain biking trails and hiking loops, which can accommodate outdoor lovers of all experience levels.
Read More: 19 THINGS TO DO IN ARCHES NATIONAL PARK
YUBA STATE PARK TENTS
Available via lodging website Hipcamp, these glamping tents are your ticket to an alternate beach destination in the heart of Utah. Featuring two- and four-person waterfront tents, the property offers unparalleled views, water access and a sandy beach camping experience days from the nearest ocean coast.
With shower and restroom access, and the option to add firewood bundles, BBQ grills, and kayak, paddle board and jet ski rentals to your booking, this glamping opportunity covers all the bases. Nearby dirt and gravel biking trails, a boat launch, off-roading trails, and a private dock complete the picture, giving you plenty to do when you're not relaxing in the solitude of your private tent.
The tents are located adjacent to North Beach Campground on the north bank of the lake. The official grounds of Yuba State Park are located a few minutes down the lakeshore.
BASECAMP 37
Located on the Utah- Arizona border, just west of small but vibrant Kanab, Basecamp 37 is a must-stop on any Zion National Park itinerary. Just under an hour away from the park's entrance, the Basecamp offers five glamping tents to choose from, all named after local legends.
Each Safari tent provides propane heaters, electric mattress pads and a solar power source to keep you both plugged in and warm, especially when dusk falls over the desert. Artfully placed to face the site's best views, the tents live up to the flair of their iconic namesakes; creative design, king-size beds and just the right amount of seclusion will give you plenty to look forward to when heading back south from Zion.
Grand Staircase-Escalante National Monument is another nearby attraction you'll want to include in your itinerary when staying in the Kanab area.
Read More: 12 MIND-BLOWING THINGS TO DO IN KANAB (PLUS DAY TRIPS)
YURTS NEAR ZION
Located in Orderville, Utah, each of these five-person yurts includes soft king-sized beds, a fully stocked bathroom, kitchenette, fire pit and gas grill. Rustic wooden interiors give each space the feel of a mountainside cabin, making your yurt especially cozy when the sun goes down and the moonlit landscape becomes shrouded in mystery.
Perched on a slope, the yurts feature expansive views that you won't find at any ordinary hotel. A common pavilion area and on-site swimming pool offer additional opportunities to hang out on the property.
The small town of Orderville is about a 20-minute drive from the entrance to Zion National Park.
WILDLAND GARDENS
Located just north of tiny Joseph, Utah, Wildland Gardens is a farm cooperative working with native plants, sustainability initiatives, and a farm-to table approach to create an educational garden sanctuary. The passion and enthusiasm behind this project extends to the Gardens' on-site glamping tent, available for rental via Airbnb.
Overlooking the Sevier Valley, the tent offers a queen size bed, heating, a private picnic area and access to a shared bathhouse and communal fire pit. Warmly decorated and full of personal touches, the tent will welcome you like a close relative or an old friend. Guests also have access to the scenic property, as well as any garden events that might be taking place during your stay. A garden guesthouse, quaint inn and group camping tents are also available.
The property is located about an hour and a half from Capitol Reef National Park. Don't overlook Dixie National Forest, also located an hour and a half away from the Gardens. This park is a state treasure and outdoor hub.
ZION PONDEROSA RANCH RESORT
Orderville's Zion Ponderosa Ranch Resort puts you within easy reach of Zion and Bryce Canyon National Parks, as well as Dixie National Forest. Lodging options at the resort include glamping, deluxe glamping and Conestoga wagons, along with more traditional accommodations, like cabins.
All glamping sites are outfitted with wireless internet, heaters, a picnic table and grill, and electricity. Guests have access to hot showers at the bathhouse and the resort's activities, which include everything from a climbing wall to canyoneering and Jeep tours. In your down time, enjoy hot breakfast, an on-site dinner restaurant and poolside snack bar.
When it comes to finding the perfect glamping site in Utah, location is a number one priority. Conveniently placed just east of Zion National Park, Zion Ponderosa Resort is tucked away yet extremely accessible. The 360-degree panorama and aerial video tours of the resort featured on its website capture the grounds, helping you picture exactly where you'll be staying.
BOULDER MOUNTAIN GUEST RANCH
Located to the west of the small town of Boulder, Utah, Boulder Mountain Guest Ranch offers glampers three spacious yurts and a tipi to choose from. Two eclectic 16-foot traditional Mongolian yurts sleep up to three people and include furniture, space heaters and portable fans. A shared shower house and restrooms are steps away, and yurts are pet- friendly.
The larger Colorado Yurt is available for groups of up to seven, and includes a kitchenette for all your home-cooking needs. Measuring 20-feet, the three person tipi features many of the same amenities as the yurts; all units stand on elevated wooden platforms with a surrounding deck to relax on. Continental breakfast is included with all stays.
You'll find the ranch restaurant, Sweetwater Kitchen, inside the Main Lodge. Enjoy organic, fresh meals while admiring the panoramic views; the ranch garden is the source of many of the ingredients used. Capitol Reef National Park is just over an hour's drive from Boulder Mountain, while Bryce Canyon National Park is an hour and a half away.
BELL TENTS NEAR CORAL PINK SAND DUNES
If you're looking for a tented oasis near both Zion National Park and Coral Pink Sand Dunes State Park, consider booking a stay in this tranquil bell tent via Glamping Hub. With room for up to four people, the bell tent includes tasteful furniture, seating, a fire pit and barbecue grill. A shared outhouse and outdoor shower house are a short distance away. Keep in mind that the bell tents do not provide access to electricity.
If you plan to spend a day or two simply relaxing at your tent site, take advantage of the Water Canyon trailhead, which you can walk to directly. The surrounding Canaan Mountain Wilderness Area offers views of pristine wilderness, clear night skies, and photo-ready sunsets. Coral Pink Sand Dunes State Park is only a half hour away from the property, meaning you can spend all day out exploring and still be back in time to grill up dinner.
MORE INFORMATION FOR YOUR TRIP TO UTAH
WHERE TO STAY IN UTAH
Insert the code snippet above i
Follow us here: Facebook | Twitter | Instagram | Pinterest | YouTube | MSN | TripAdvisor | Flipboard
All articles belong to 365 Atlanta Family LLC, and all photos belong to us as well, unless otherwise noted. It's all copyrighted. Please don't repost anything elsewhere without asking me first. All rights reserved. This site uses cookies to enhance your experience.
We make no guarantees of any price listed on our site. We are not responsible for content on external web sites linked from ours, including linked resources, an external blog post, any partner site, hotel property sites, or affiliate sites. We only write about places we love in an attempt to help you in your adventures, but we can't guarantee you will love them, too.
Posts may contain affiliate links at no cost to you. Several of our trips are also compensated by the respective tourism boards for the city or state we are visiting. This never impacts how we share the destination with you – opinions are always our own and we pride ourselves on that. We do not sell links or accept unsolicited guest posts under any circumstances. Don't even ask.
United States Copyright, 365 Atlanta Family, LLC
View our Privacy Policy | Subscribe to our Newsletter | Contact Site Owner | View Terms & Conditions | About Us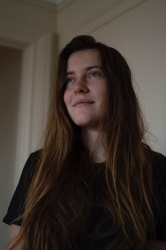 Latest posts by Anita Maksimiuk, Staff Writer
(see all)