There's no better way to relax than soaking your cares away in a hot spring. There's a reason cultures around the world consider hot springs to be the water of life; the mineral-rich waters and heat do wonders for your body, from improving skin texture to easing stiff muscles and reducing inflammation.
I enjoy visiting hot springs for the health benefits and the beautiful scenery that tends to go hand in hand with them. In Utah, you have your pick of stunning hot springs, complete with rejuvenating waters and gorgeous scenery that will have you saying "ahhhh" in no time.
If you're looking for hot springs, Utah has the best. Here are 10 hot springs in Utah you just can't miss!
WORTH THE HIKE: FIFTH WATER
There is nothing better than a long, hot soak in the springs after a hike. If you don't mind putting in the extra work, then Fifth Water is the perfect spot for you. Reaching Fifth Water takes a 4.5 to 10-mile hike, depending on the season. Winter hikes take longer, depending on road closures. But trust me, the effort is well worth it!
Fifth Water Hot Springs near Spanish Fork, Utah is home to three scenic waterfalls cascading from Fifth Water Creek (aka Diamond Fork River). The waterfalls add a romantic ambiance to the area and the perfect soundtrack for a relaxing swim in the pools. Water temperatures at Fifth Water Hot Springs vary, but average at around 100-degrees Fahrenheit.
When planning your hike, bear in mind that there are no restrooms or trash cans at the springs themselves. However, there are amenities at the trailhead for visitors to use. Additionally, you'll want to prep for the lengthy hike by packing water, wearing hiking shoes, and bringing a camera, because the views of the falls deserve a snapshot or two.
Read More: UTAH ROAD TRIP: ALL 5 UTAH NATIONAL PARKS & MORE
MOST BOHO VIBE: MYSTIC HOT SPRINGS
In Monroe, Utah, you'll find your chance to reconnect with nature and explore the magical beauty of central Utah. You'll find views of stone arches that blaze gold in the sun, a sea of sage and cottonwood, and the occasional bathtub. Yes, you read that right — bathtubs.
At Mystic Hot Springs, Utah's pioneer past and ancient healing waters collide. Waters reach a soothing array of temperatures, from 99 to 110 degrees Fahrenheit. Visitors can soak in vintage cast iron tubs or one of two concrete pools. And, the pools contain no sulfur, so the smell of eggs won't follow you after you leave the pool.
I can only describe the vibe of Mystic Hot Springs as bohemian in its truest sense. The resort features renovated historical cabins and buses for your overnight accommodations, lending a quirky, avant-garde air to the premises. Tropical fish, ducks, and farm animals greet visitors from their respective ponds and pens.
The entire resort relies on the concept of cascading use, meaning the water from the park flows through the hot springs, down through the fish ponds, and into the gardens and animal pens, before evaporating. The interconnectedness with nature radiates from the very design of Mystic Hot Springs.
Read More: MYSTIC HOT SPRINGS: A CHILL AF EXPERIENCE FOR HIPPIES, FREE SPIRITS… AND FAMILIES
REMOTE WITHOUT THE HIKE: RED HILL HOT SPRINGS
Red Hill Hot Springs is for you if you want to escape the modern world without hiking out into the wilderness. Also located in Monroe, these hot springs are off the beaten path and quieter than Mystic Hot Springs.
Red Hill resides on private property, though the owners have opened the springs up for public use. Cascading from the hilltop, the water flows down the red rock into four steaming pools. Each pool maintains a different temperature based on proximity to the water source. Fans of soaking away aches and pains with heat usually find themselves at the pool closest to the water, where temperatures are hottest.
Red Hill Hot Springs is a great escape for anyone looking to enjoy springs without a crowd. The pools can only handle a few people, making them perfect for a cozy get-together or family trip. I recommend visiting at sunset when the iron-rich rocks practically glow in the evening light!
HIGHEST MINERAL CONTENT: CRYSTAL HOT SPRINGS
Just an hour north of Salt Lake City resides a mineral-rich oasis of calm known as Crystal Hot Springs. The springs have been operating as a business since 1901, however, the rejuvenating waters have received visitors from Native American tribes for a thousand years before that.
Crystal Hot Springs provides a unique experience thanks to its water slides and waterfalls, in addition to the soothing waters of the springs. The soaking pools range in temperature from 124 degrees Fahrenheit to a cold spring of 65 degrees Fahrenheit.
Visitors to Crystal Hot Springs can play a game of volleyball and fish on the premises. There are campsites available and a visitors center with changing rooms.
Read More: 20 FANTASTIC THINGS TO DO IN SALT LAKE CITY
MOST UNIQUE EXPERIENCE: HOMESTEAD CRATER
Why is Homestead Crater the most unique experience on the list? For one, the hot spring is hidden away under the dome of a beehive-shaped cave. It's pretty much a magical destination, Mother Nature's own hidden oasis buried underground. For another, it's the only place you can warm scuba dive in the continental United States.
Visitors to the crater will find themselves lost in a world set apart from the businesses of modern life. The crystal-clear waters of the springs send ripples of steam around the craggy walls of the crater, lit by the natural skylight at the center of the dome.
Located just 30 minutes from Park City, Homestead Crater offers multiple activities to enhance your experience. Scuba diving is only one of their unique offerings – there's also paddleboard yoga, snorkeling, and swimming. Of course, you can also just relax in the perfectly warm 96-degree waters, too.
I consider Homestead Crater as a one-stop-shop for relaxation and an escape from city life. The pools reside on the Homestead Resort, where visitors can enjoy cozy rooms or cottages, golf, and fine dining after a visit to the crater.
Read More: THE BEST 'THINGS TO DO IN PARK CITY' FAMILY-FUN ITINERARY FOR YOUR WINTER VACATION
COZY AND FREE: BAKER HOT SPRINGS
A dormant volcano lies above the vast expanse of an arid valley with the Oquirrh Mountains as its majestic backdrop. Fumarole Butte has not erupted in over 10,000 years, but the heat from the Earth's core remains constant in the area. Thanks to that heat, the area around Fumarole is home to a small, quiet, and free collection of hot springs perfect for a zen retreat into nature.
The Baker Hot Springs, while small, offers a charm and appeal different from other Utah hot springs. They reside in a desolate region just north of Delta, offering sweeping views of the valley and the Oquirrh Mountains in the distance.
Water temperatures at Baker Hot Springs average at around 180 degrees Fahrenheit, collecting into three small pools for visitors to enjoy. Each pool has a different temperature, ranging from lukewarm to steaming hot – so test them out to find the right temperature for yourself.
Baker Hot Springs is a great option for families who want to avoid a long hike to reach hot springs. The parking lot is about 200 yards from the springs. Just keep in mind that Baker Hot Springs doesn't have changing facilities or an enclosed bathroom area, so you'll want to plan accordingly.
BRING YOUR RIG: BELMONT HOT SPRINGS RV PARK
If you're looking for a camping destination and hot springs vacation, you'll want to check out Belmont Hot Springs RV Park. Big rigs are welcome, and so are your furry friends.
Belmont Hot Springs provides amenities typical of an RV park, including laundry, showers, and a clubhouse to make your stay at the springs more comfortable. The park is also a short drive from golf, has excellent nearby hiking options, and has an onsite fishing pond.
Of course, the star of the RV Park is the Belmont Hot Springs lakes. The lakes' glittering turquoise waters sit at a comfortable, soothing 97 and 104 degrees Fahrenheit, respectively. The Bear River Mountains offer gorgeous scenery, and the sunsets are top-notch.
The Belmont Hot Springs RV Park is within 30 minutes of Logan. Its central location puts it near local restaurants, the Logan Aquatic Center, and "Zootah" – Logan's quaint zoo.
NOT HOT BUT STILL WORTHY: GANDY WARM SPRINGS
Not everyone enjoys a dip in toasty waters, and that's okay. If you want to enjoy the mineral-rich waters of Utah sans 100-degree temperatures, Gandy Warm Springs is the place to be. The warm water hot springs sit at a lukewarm 81 degrees, perfect for a long soak on a sunny day.
The Gandy Warm Springs sits near the Nevada border, but unlike many Utah springs, the area around Gandy is not desert. Instead, the springs' glistening waters ripple down the slopes of Spring Mountain into an oasis of lush, verdant vegetation.
The main pool at Gandy Warm Springs hides a secret – beneath their waters is a small cave system. Visitors can dive under the water and discover the cave. The site also has a designated camping area. However, there are no changing amenities or bathrooms, so plan accordingly.
Additionally, if you feel like exploring another of Utah's wonders, about a mile north of the springs lies Crystal Ball Cave. The cave sits on private land, but the owners offer tours of the underground attraction. Make sure to book your tour early; they fill up fast.
COURTESY OF A GENEROUS SOUL: MEADOW HOT SPRINGS
Visitors looking for a hot springs escape near Salt Lake City can find it at Meadow Hot Springs. These springs sit on private property, but thanks to their generous owner, visitors can partake in the healing waters of the natural hot springs if they promise to follow the rules.
To get to Meadow Hot Springs, you'll have to put in a little work. The springs are a half-mile hike from the parking area. Dogs are welcome to journey with you to the springs, but you'll want to tie them up to prevent them from jumping into the pools.
Meadow Hot Springs has several soaking pools available with varying temperatures. The main pool sits at around 100-degrees Fahrenheit, while the two others provide cooler water. The pools remain remarkably clear despite their depth.
It's important to note that Meadow Hot Springs doesn't offer changing locations or bathrooms on site. However, the springs are only a short drive to Meadow, Utah, where you can find local restaurants, gas stations, and hotels to fill your needs. Meadow Hot Springs is free to use, but take care to respect the property to ensure that they remain available to the public.
THREE PERFECT POOLS: INLET PARK HOT SPRINGS
If you're like me, you enjoy having options in your hot springs. At Inlet Park Hot Springs, aka Saratoga Hot Springs, options are what you get. Three fabulous soaking pools provide your choice of temperatures, with the main pool sitting at 109 degrees Fahrenheit, while the other two gradually cool to lower temperatures.
One major benefit of visiting Inlet Park Hot Springs is the ease of accessibility. It's an easy walk to the springs and free to access. The park allows leashed dogs and is open from 6 a.m to 10 p.m., so you have plenty of time to fit your visit in.
Inlet Park Hot Springs technically sits in a suburban area of Saratoga, Utah. Thus, the springs get a lot of local traffic and can be very busy on the weekends. The springs are also near Utah Lake, making it a prime location for picnics and scenic walking. Visitors can also paddleboat or fish on Utah Lake.
There are a few things to keep in mind when visiting Inlet Park Hot Springs. One, the springs have ample parking a short walk from the springs. The springs do have bathrooms and a playground for kids, too. Plan on packing water and sunscreen for your visit; Inlet Park Hot Springs doesn't have a lot of shade – which is great for mountain views but not optimal for avoiding sunburns.
Additionally, note that the springs are only open for day use, and there is no camping allowed on the premises.
MORE INFORMATION FOR YOUR TRIP TO UTAH
YOU MIGHT ALSO ENJOY
Follow us here: Facebook | Twitter | Instagram | Pinterest | YouTube | MSN | TripAdvisor | Flipboard
All articles belong to 365 Atlanta Family LLC, and all photos belong to us as well, unless otherwise noted. It's all copyrighted. Please don't repost anything elsewhere without asking me first. All rights reserved. This site uses cookies to enhance your experience.
We make no guarantees of any price listed on our site. We are not responsible for content on external web sites linked from ours, including linked resources, an external blog post, any partner site, hotel property sites, or affiliate sites. We only write about places we love in an attempt to help you in your adventures, but we can't guarantee you will love them, too.
Posts may contain affiliate links at no cost to you. Several of our trips are also compensated by the respective tourism boards for the city or state we are visiting. This never impacts how we share the destination with you – opinions are always our own and we pride ourselves on that. We do not sell links or accept unsolicited guest posts under any circumstances. Don't even ask.
United States Copyright, 365 Atlanta Family, LLC
View our Privacy Policy | Subscribe to our Newsletter | Contact Site Owner | View Terms & Conditions | About Us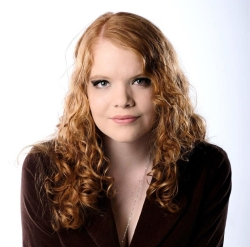 Latest posts by Phylicia Peterson, Staff Writer
(see all)