The name 'Fargo' has resonated throughout American culture for decades, whether through the Coen Brother's movie of the same name or the historical events it was founded upon. Sitting at the border of North Dakota and Minnesota on the Red River, Fargo is the state's cultural, economic, and educational hub.
This vibrant city has a lot to offer residents and visitors alike, from its unique history and architecture to its diverse range of activities. Ready to learn more? Here are 14 things to do in Fargo, ND that you don't want to miss!
RED RIVER ZOO
We begin our list with the Red River Zoo, a fun and educational experience for the whole family. The zoo is home to over 600 animals, representing 89 species from all over the world. One of the main draws to the zoo is the chance to see animals that are rarely seen in zoos, such as red pandas. These are the unofficial mascots of the zoo and can be seen frolicking around their exhibit.
The famous Zoo Brew events are also a hit with locals, where guests can sample various beers while walking around the zoo. Twenty-five vendors set up shop during these events, giving even the most refined palates something to enjoy.
If you're looking for a fun and educational day out, the Red River Zoo caters to kids and adults alike.
HJEMKOMST CENTER
As mentioned above, Fargo sits on the border of North Dakota and Minnesota. So close in fact, that only a mile from Fargo's downtown is the Hjemkomst Center. This center is home to a replica of the Hjemkomst, an 8th-century Viking burial ship that sailed from Minnesota to Norway and back.
Robert Asp built the original Hjemkomst, and you'll learn all about his story and the ship's journey at the Hjemkomst Center. Rotating exhibits also showcase different aspects of Scandinavian culture, making this a must-visit for anyone interested in Viking history.
Another replica at the Hjemkomst Center is the Hopperstad Stave Church. The medieval Norwegian church was initially built in the 12th century, and is a fascinating example of early Scandinavian architecture.
You can explore the grounds at your own pace or take a guided tour to learn more about their history and significance.
PAINTED BISON ART & TOWN MURALS
Fargo is home to several public art pieces, but none are as iconic as the painted bison. You'll find these massive sculptures all over town, each one with its own unique design. There are currently 39 adult bison and one calf, making this one of the largest public art collections in the country.
The project was started in 2005 by the Arts Partnership and has since become a symbol of Fargo's community spirit. You'll find the life-sized bison in a number of different locations, from parks and schools to businesses and government buildings. We challenge you to take a walk or drive around town to see them all!
BONANZAVILLE USA
History buffs will love Bonanzaville USA, a living history village that recreates life in the Red River Valley during the 1850s. The small town comprises nearly 40 historic buildings, including a schoolhouse, church, blacksmith shop, and homes. You can also explore the many exhibits showcasing different aspects of pioneer life.
One of the highlights of Bonanzaville is the chance to see a real steam engine up close. The village also hosts annual events, from concerts and festivals to holiday celebrations.
The Dahl Car Museum and Telephone Museum are also worth a visit. They host an impressive collection of classic cars and vintage telephones, respectively. The change of scenery at Bonanzaville is a welcome break from the hustle and bustle of Fargo's downtown.
DREKKER BREWING
Fully embracing Fargo's Viking heritage, Drekker Brewing is a must-visit for anyone who loves craft beer. The brewery has a taproom and patio where you can sample their latest creations. The taproom is named 'Brewhalla,' a play on the Viking concept of 'Valhalla.'
The building itself has been repurposed from an old locomotive repair building, giving it a unique industrial feel. The taproom is available for rent in the event a private party would want to celebrate.
As for the ale offerings, Drekker has everything from IPAs and lagers to fruit beers and sours. They're known for creative cans and bottles, which often feature art like zombies and skulls.
FARGO -MOORHEAD VISITORS CENTER
Next, we have the Fargo-Moorhead Visitors Center. It's the perfect place to start your exploration of Fargo, as it has a wealth of information about the city and the surrounding area.
The center has helpful staff working with Fargo-Moorhead CVB. They can answer all of your questions or provide brochures and maps. They also offer walking tours of downtown Fargo, a great way to see the city.
Another cool thing to see here is the wood chipper from the movie, Fargo. In the film, a wood chipper is used to dispose of a body, so it's become somewhat of a tourist attraction. The Visitor's Center has a replica of the chipper on display.
Finally, the Celebrity Walk of Fame is also located in the Visitor's Center. This is a fun way to see famous people who have called Fargo home, including legendary guitarist Stevie Ray Vaughn and tech billionaire Bill Gates.
PLAINS ART MUSEUM
We stay in downtown Fargo for our next stop, the Plains Art Museum. This museum is the largest in North Dakota and houses a collection of around 4,000 pieces of art. Inside the 56,000-square-foot facility, you'll find everything from paintings and sculptures to photography and mixed media.
The museum frequently hosts exhibitions, so there's always something new to see. Themes vary, but you can expect to see a lot of work by regional artists. Native American art is also well represented.
Keep in mind that the galleries span across three floors, so there's a lot of ground to cover — plan on spending a couple of hours here if you want to see everything. The parking is on-site, and the entrance is free for all, so there's no excuse not to check it out. The museum is open everyday, except Sundays.
FARGO THEATRE
The Fargo Theatre is a historic movie palace that first opened its doors in March of 1926. It's been lovingly restored and now serves as a venue for film, live music, and other special events. You can catch a classic film or new release in the 870-seat auditorium. The theater also hosts author readings, stand-up comedy, and music performances.
The Fargo Theatre is an art deco masterpiece, meaning it's one of the best examples of the style in the United States. Originating in Paris in the 1920s, art deco spread to America and can be seen in many iconic buildings, like the Chrysler Building and the Empire State Building.
If you're interested in architecture or just want to catch a movie in a beautiful setting, the Fargo Theatre should be on your list. Though it was restored in 1999, the building has been carefully maintained to preserve its historic integrity.
ROGER MARIS MUSEUM
No trip to Fargo would be complete without visiting the Roger Maris Museum. Roger Maris was a baseball player who grew up in Fargo and went on to play for the New York Yankees. In 1961, he hit 61 home runs, breaking Babe Ruth's record for most home runs in a season.
The museum chronicles Maris's life and career with exhibits on his early days in Fargo, his time with the Yankees, and his record-breaking season. There are also interactive displays so that you can test your baseball skills.
Located in West Acres Shopping Center, you can easily combine a visit to the museum with some shopping or grabbing a bite to eat. As the single largest mall in North Dakota, it naturally has an excellent selection of stores and restaurants. Speaking of food, our next entry is sure to make you salivate!
FARGO FOOD TOURS
It doesn't matter where you go in the world; food is always a great way to experience a culture. And what better way to sample the best of Fargo's cuisine than on a food tour?
If you're a foodie, Fargo Food Tours is a must. This company offers walking tours of downtown Fargo, with stops at some of the best restaurants in the city. You'll get to try a little bit of everything, from local favorites to international cuisine.
There is also a 'Fargo Coffee Crawl' tour for those who need their caffeine fix. If it's happy hour, try out the beer tour instead. You'll visit three of Fargo's breweries and get to try a variety of different beers. Fargo Food Tours is a great way to sample the city's culinary scene authentically and at your own pace. Taking a food tour is one of the best things to do in Fargo!
RED RIVER MARKET
If you really want to feel like a local, head to the Red River Market. The market is where the people of Fargo come to get their fresh produce, meats, cheeses, and baked goods. It's also a scenic place to grab a quick bite or cup of coffee.
The farmers market usually opens in July and runs weekly on Saturdays. The atmosphere is casual and relaxed; you can chat with the vendors to learn more about their products. Many people choose to make a day of it, since there are also arts and crafts, live music, and other entertainment.
FARGO AIR MUSEUM
The Hector International Airport is located just outside Fargo and is home to the Fargo Air Museum. The museum has a wide variety of aircraft on display, many of which are still fully operational. These include a WWII-era bomber, a Huey helicopter, and a P-51 Mustang fighter jet.
The museum exhibits allow you to learn about the history of aviation in North Dakota. These cover everything from the first flights in the state, to the development of the aerospace industry. The event center is a local favorite for weddings, corporate functions, and other special occasions. It is decorated with vintage aviation memorabilia and has a large floor.
NORTH DAKOTA STATE UNIVERSITY
Perhaps the most defining feature of Fargo is North Dakota State University. This public research university is one of the largest in the state and has a student population of over 10,000.
On-campus, you'll find the Fargodome. This multipurpose arena is used for football, gatherings, and other sporting events. It's also the home of the NDSU Bison, the school's football team. Alternatively, the Newman Outdoor Field is a great place to catch a baseball game.
While you're on campus, be sure to check out the libraries. The Chester Fritz Library is the main library and houses over 2 million volumes. The Special Collections Department is particularly interesting, focusing on local history and rare books.
NORTH PLAINS BOTANIC GARDEN SOCIETY
Last but not least, we wanted to introduce you to the North Plains Botanic Garden Society. This is an excellent spot for nature lovers and those who appreciate the outdoors.
The small-yet-picturesque park is located right in the heart of downtown Fargo. Hundreds of species of plants, trees, and shrubs are on display. You can also find a variety of birds and other small animals. It's so beautiful, many people choose to get married here or host other special events.
Gardeners will want to attend the spring plant sale, which offers a wide selection of reasonably priced plants. The NPBHS is a blast to explore, with hiking trails, a butterfly garden, and a kid's garden along the way. The hummingbird patio is particularly captivating and not to be missed.
Finally, an animal shelter and mini-golf course will keep the kiddos entertained while you stroll through the gardens at your leisure.
MORE INFORMATION FOR YOUR TRIP TO NORTH DAKOTA
WHERE TO STAY IN FARGO
Follow us here: Facebook | Twitter | Instagram | Pinterest | YouTube
All articles belong to 365 Atlanta Family LLC, and all photos belong to us as well, unless otherwise noted. It's all copyrighted. Please don't repost anything elsewhere without asking me first. All rights reserved. This site uses cookies to enhance your experience.
We make no guarantees of any price listed on our site. We are not responsible for content on external web sites linked from ours, including linked resources, an external blog post, any partner site, hotel property sites, or affiliate sites. We only write about places we love in an attempt to help you in your adventures, but we can't guarantee you will love them, too.
Posts may contain affiliate links at no cost to you. Several of our trips are also compensated by the respective tourism boards for the city or state we are visiting. This never impacts how we share the destination with you – opinions are always our own and we pride ourselves on that. United States Copyright, 365 Atlanta Family, LLC
View our Privacy Policy | Subscribe to our Newsletter | Contact Site Owner | View Terms & Conditions | About Us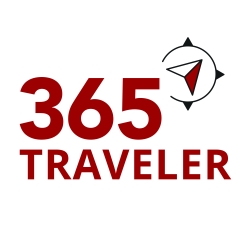 Latest posts by Hank Neutrino, Staff Writer
(see all)