What if there was a place where you could get the best of both worlds? A place that had the big city feel but was still small enough to offer a sense of community. Frisco, Texas has so much to offer its visitors as an up-and-coming tourist destination. From food and culture to a contagious sports atmosphere, there's something for everyone in this Texas town.
And don't forget: Frisco is located less than 30 minutes from the Dallas/Fort Worth airport, so you can always take a day trip into the city if you want to explore more attractions.
Here are 14 things to do in Frisco that you don't want to miss!
GEEK OUT AT THE NATIONAL VIDEOGAME MUSEUM
The video game industry rakes in more cash yearly than the film and music industry combined. Behind all those billion-dollar games is a fascinating history that the National Videogame Museum explores. The museum has classic 80s-themed arcade games you can play, along with 20 interactive exhibits.
The place is popping with colors, sounds, and smells of pizza and popcorn that will take you back to your childhood (or teenage years for some of us). Classic memorabilia like the Commodore 64, Donkey Kong, and Super Mario Bros. are on display. If you're traveling with kids, they will absolutely love this place. Don't blame us if they never want to leave!
Adding to the nostalgia, there is an 80s-themed bedroom complete with vintage sheets, drawers full of retro games, and trading cards. Music also adds to the ambiance, with classic tracks blasting throughout the museum.
HUNT FOR THE PUBLIC ART
Frisco is home to one of Texas's largest collections of public art. With over 80 pieces on display, there's plenty to see while walking around town. Frisco's public art mainly consists of sculptures, but you'll also find paintings, murals, and other installations.
Nearly half of these awe-inspiring pieces reside in the Texas Sculpture Garden, located in Hall Park. The sculptures in the garden are all by Texas artists, and they're rotated out every few years. So even if you've been to Frisco before, you're bound to see something new on your next visit.
As for the rest of the collection, you'll find public art all over town. The Frisco Square Public Art Walking Tour is a great way to see some of the highlights. But we also recommend just keeping your eyes peeled as you explore Frisco. You never know when you'll stumble upon a hidden gem!
EXPLORE THE MUSEUM OF THE AMERICAN RAILROAD
America was built on the railroad, and there's no better place to learn about its history than the Museum of the American Railroad. This museum is one of the largest of its kind in the country, and it's packed with fascinating exhibits.
You can explore vintage locomotives and cars, see how railroads have changed over time, and learn about the people who built and operated them. There are both life-sized and scale models on display, which are equally impressive.
A guided tour is the best way to experience everything the museum offers. It's recommended to call ahead and make a reservation, as tours do fill up quickly.
COOL OFF AT LIMESTONE QUARRY PARK
Texas heat can be brutal, especially in the summer. But don't worry; we've got you covered with our next pick. Limestone Quarry Park is a 15-acre oasis in the middle of Frisco. The park features a swimming hole that stays refreshingly cool even on the hottest days.
The water is surprisingly clear, and there are scenic views all around. You can also bring your raft or tube to float around in. A basketball court and BBQ grill are also available if you want to dry off and take a break from the water.
The best part about Limestone Quarry Park? It's completely free to enjoy!
LEARN MORE ABOUT THE AREA AT THE FRISCO HERITAGE MUSEUM
Next on our list of things to do in Frisco is the Frisco Heritage Museum. This museum is dedicated to preserving the history of Frisco and North Texas. Another impressive locomotive greets visitors at the entrance.
Inside, you'll find a variety of exhibits that tell the story of Frisco's past. One of our favorites is the replica of an old blacksmith shop. There's also an old Calaboose Jail that will take you right back to the Wild West. Alternatively, you can visit a school house, log cabin, and windmill.
Be sure to check out the calendar of events before you go. The museum often has special exhibitions, performances, and other events that bring life to its fascinating exhibits. Some of the public art we mentioned earlier is also on display at the Frisco Heritage Museum.
TOUR THE NATIONAL SOCCER HALL OF FAME
Soccer is the most popular sport in the world, and Frisco is home to the National Soccer Hall of Fame. Known for the Induction Ceremony and Museum, the National Soccer Hall of Fame enables fans to celebrate the sport and its history.
The futuristic exhibits deliver a futuristic and personalized experience. You begin by providing information about yourself and your favorite team. From there, you'll see exhibits that are tailored to your preferences. These may include player profiles, team facts and statistics, and game footage. There are also skill challenges like juggling and kicking that you can take part in.
Past Hall of Famers and other notable figures in the soccer world are honored with inductions each year. Attending the ceremony is a must if you happen to be in Frisco during induction season.
BIKE THE TRAIL AT NORTHWEST COMMUNITY PARK
Northwest Community Park is one of the best places to go for a walk, run, or bike ride in Frisco. The park has nearly 10 miles of trails, making it the perfect place to get some exercise. The trails wind through woods and open fields, providing a variety of scenery. There are also several playgrounds, pavilions, and picnic areas if you need a break.
Biking is the best way to travel the dirt trails. The "Coyote, Ranger and Wolverine Loop" is a great trail for beginners, and it takes roughly an hour and a half to complete. Maintained by DOBRA (Domestiques, Off-road Bicyclists, and Racers Association), you'll find that the trails are always in pristine condition.
Frisco Commons Park is also another city park that has walking trails, a playground, a stocked pond, a bike trail, picnic tables, and more.
Remember that Texas can be quite hot, so it's best to start your ride early in the day and stay hydrated.
SEE FC DALLAS AT TOYOTA STADIUM
We go back to soccer for our next item. Toyota Stadium is home to FC Dallas, a Major League Soccer team. The stadium has a capacity of over 20,000 and offers a great view of the field from every seat. The city built the stadium with soccer fans in mind, and it definitely shows.
The atmosphere in this relatively new stadium is electric. The supporters' section is always rowdy and adds to the experience. One cool thing about this stadium is their in-game app. It allows you to order food and drinks from your seat, so you don't have to miss a minute of the action. The selection is impressive, and the service is quick.
Like most stadiums, FC Dallas' home doubles as a concert venue. So, even if you're not a soccer fan, there's still a good chance you'll find an event that interests you.
Across from Toyota Stadium, you'll find the Frisco Farmers Market on weekends.
OR A GAME AT DR. PEPPER BALLPARK
If baseball is more your speed, you can catch a game at Dr. Pepper/Seven Up Ballpark. Now officially called Riders Field, this is the home of the minor league Frisco RoughRiders. The ballpark has a capacity of 10,216 and features a retro design.
One unique aspect of this stadium is the Lazy River. You read that right! Above the right-field wall is a giant pool where you can float while watching the game. The RoughRiders even offer floating tubes while you enjoy a beer under the sun. Even in colder temperatures, the heated pool is still open.
Turn your ball outing into a party and enjoy 360-degree views of the field. A DJ spins tunes and leads the crowd in between innings. You can also catch a game from one of the bars and restaurants surrounding the stadium. Note that these booze-filled parties are reserved for adult baseball fans.
BRING THE KIDS TO SCI-TECH DISCOVERY CENTER
Instead of the Lazy River, bring your kids to the Sci-Tech Discovery Center. They'll have a blast learning about science, math, and technology. This hands-on museum is designed for kids aged 2 to 12.
A popular destination for school field trips, the center has hosted many exhibits over the years, ranging from robotics to forensic science. Kids can learn about the human body, natural disasters, and even space exploration. The staff is super friendly and always willing to answer any questions.
This location is also known for hosting epic birthday parties. They have several party packages to choose from, and the staff takes care of everything. All you need to do is show up and enjoy the fun.
CELEBRATE THE PIGSKIN AT THE STAR & FORD CENTER
We told you that Frisco was a sports paradise, and we're not done yet. The Star is the official Home of the Dallas Cowboys. In addition to being the practice facility for America's Team, The Star is also home to Ford Center, a 12,000-seat stadium. The indoor facility is used for high school football games, concerts, and other events.
The Star complex also has the Omni Frisco Hotel, a luxury hotel that overlooks the practice fields. You'll get $100 of food and beverage credit just for staying there. For those who want to feel like a true VIP, the Cowboys-themed hotel is the way to go.
If you're an athlete yourself, be sure to visit Nike at The Star. The massive store has all the latest gear, and you can even get fitted for cleats.
As you can imagine, this place is more than a stadium. It's more like a small village. In fact, The Star District is made up of more than 91 acres. Over 20 restaurants, dozens of boutique shops, and a movie theater are all within walking distance. With so much to do, you could easily spend an entire day here.
VISIT KARYA SIDDHI HANUMAN TEMPLE
Frisco is also home to one of the largest Hindu temples in the United States. The Karya Siddhi Hanuman Temple is a beautiful and peaceful place. Lush green gardens, towering statues, and intricate carvings decorate the temple. Visitors of all faiths are welcome to explore the temple and learn about the Hindu religion.
One of the unique aspects of this temple is its architecture. The exterior is made to look like a traditional Indian temple, and the interior is just as impressive. The temple is also home to many shrines and pictures, each dedicated to a different god or goddess.
When arriving at the grounds, it truly feels like you were transported to another country. Auspicious music is played throughout the day, and the smell of incense fills the air. It's a truly unique experience that you won't find anywhere else. For a taste of India right here in Frisco, stop by the cantine for some authentic cuisine.
Whether you're religious or not, a visit to the Karya Siddhi Hanuman Temple is well-worth it. It's a place of incomparable peace and beauty that everyone can appreciate.
SAVOR TEXAS BBQ ON THE PATIO AT TENDER SMOKEHOUSE
No trip to Texas is complete without some good ol' barbecue, and Tender Smokehouse has some of the best around. The family-owned restaurant is known for its mouthwatering ribs, brisket, and sausage. Pitmaster Dante Ramirez prides himself on using hand-crafted, Texas-made products.
Everything is cooked low and slow over pecan and hickory wood, giving the meat a unique flavor. Be sure to try the mac and cheese, BBQ beans, and potato salad. Their sides are just as good as the main course! This homestyle cooking will make you feel right at home.
After your meal, enjoy a refreshing pint of beer on the patio. With over 30 beers on tap, there's no shortage of options. Located in an easily-accessible area of Frisco, Tender Smokehouse is in a prime location to enjoy the beautiful Texas weather.
OR DINE WITH LIVE TUNES
Finally, many people come to Frisco for live music. Restaurants like Eight11 Place & Diddi's Downtown have live bands most nights of the week. The former is an intimate wine bar with a laid-back vibe, while the latter has a more homey atmosphere.
For a more upscale experience, check out Rare Books Bar. The famous speakeasy is known for its delicious food and live jazz music. Here, you'll find tuxedo-clad performers and a ridiculously extensive beverage list. Some of the rarest whiskeys, scotches, and bourbons are served here.
As for food, Rare Books Bar also delivers on its promise. The menu includes upscale comfort food like calamari, sesame seared ahi tuna, and the famous Wagyu burger.
So, whether you want to relax with a glass of wine or enjoy some good hearty and live tunes, come down to Frisco for a wonderful time.
MORE INFORMATION FOR YOUR TRIP TO TEXAS
WHERE TO STAY IN FRISCO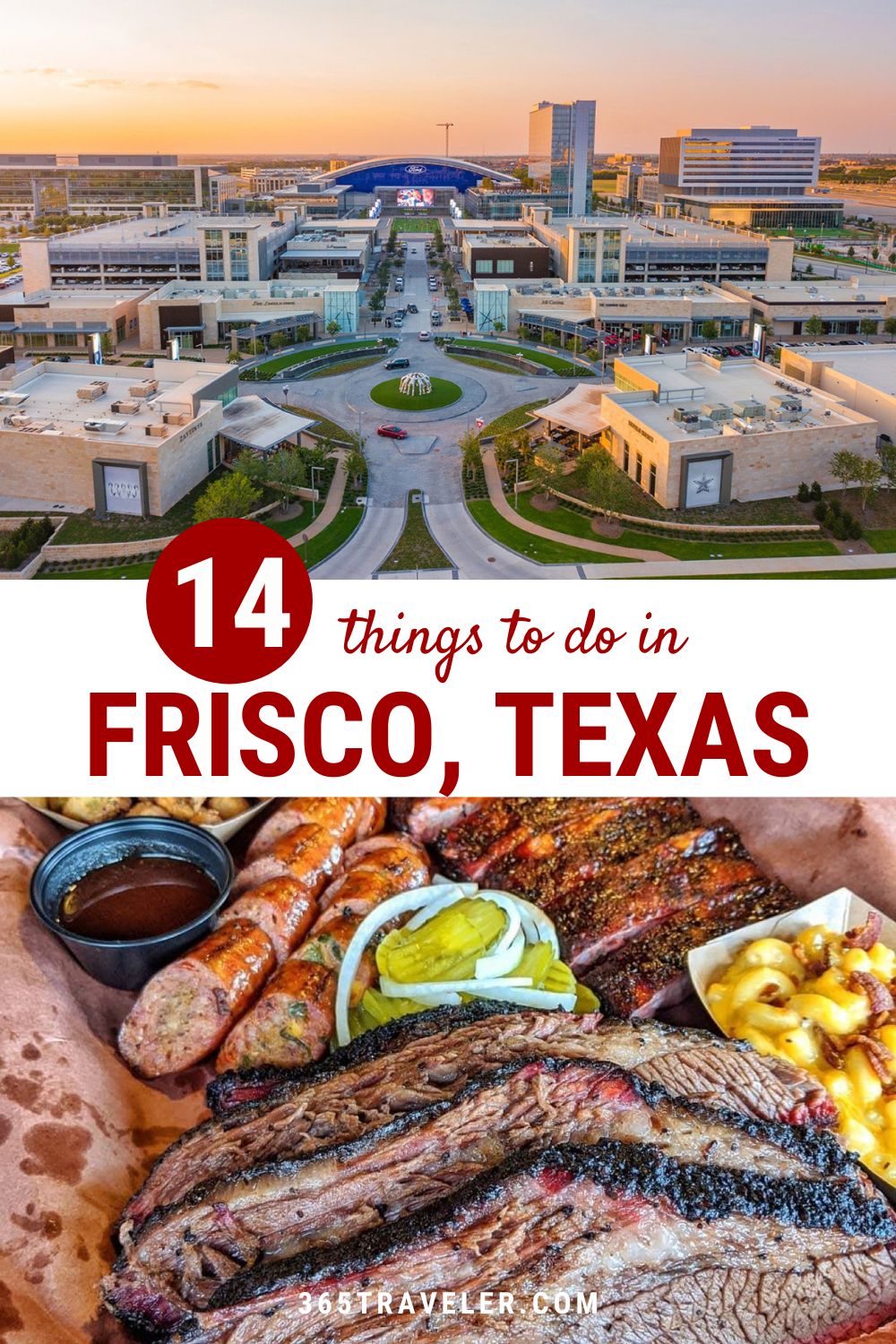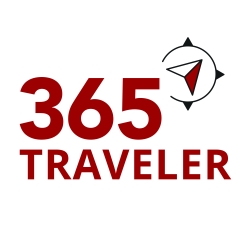 Latest posts by Hank Neutrino, Staff Writer
(see all)