Seattle is known as the Emerald City, and it's one of the finest gems in the U.S. Downtown Seattle has a vibrant nightlife and the city has a booming economy, but sometimes all that hustle makes you want to escape for a day. Lucky for you, we've got a list of fantastic day trips from Seattle that is just the ticket for an escape from the city grind.
Within a few hours from Seattle, Washington you'll find dozens of gorgeous natural areas, quaint small towns, and unique experiences – you may even have to board a ferry to reach a few! This list covers the best day trips from Seattle and Bellevue, and we've even arranged them in order of travel time to make your planning easier.
Let's get started!
DAY TRIPS UNDER 2.5 HOURS FROM SEATTLE
If you're looking for an easy drive to a fun destination, these day trips from Seattle are for you:
NORTH BEND – 35 MIN
Take an easy drive down I-90, and you'll find the charming town of North Bend nestled at the foot of Mt. Si. North Bend has an auspicious history – the town was home to the television show Twin Peaks, which brought the town into the limelight during its three seasons in the 1990s.
Visitors to North Bend lean into the nostalgia of the show when they visit the Twin Peaks Diner, also known as the Double R. Diner from the show. In real life, residents of North Bend know the diner as Twede's Cafe, a retro establishment serving burgers, breakfast, and its famous cherry pie. Sit for a spell in one of the cafe's booths, and you'll find yourself transported to Twin Peaks, circa 1989.
If you're looking for a cultural excursion, North Bend has plenty to offer. The town's North Bend Theatre shows modern movies in historic decor from the Silver Screen era. Meanwhile, at the Snoqualmie Valley Historical Museum you can explore the regional history and culture of the indigenous people through today's residents.
Finish out your day by staying at one of the town's adorable bed and breakfasts, where you can enjoy the tranquil sounds of nature as you wind down for the night.
SNOQUALMIE FALLS – 35 MIN
Did you know you can discover an awesome display of Mother Nature's beauty within 35 minutes of Seattle? The thundering waters of Snoqualmie Falls are just a short drive from the city and perfect for an afternoon trip out in nature.
The falls have a reputation for their grandeur, so much so that they receive more visitors a year than any other Washington waterfall. Their rushing waters add to the sounds of chirping birds and the rustle of leaves, creating the perfect ambiance for a hike through the 2-acre park around the falls. Snoqualmie Falls is family-friendly, with free parking and viewing areas, and it's handicap accessible. You can even bring your dog to the park!
Now, if you're all in for the scenery of the falls but would prefer more relaxing and less hiking, Snoqualmie Falls is also home to the Salish Lodge and Spa. The lodge has luxurious rooms, delicious food at their restaurants (the Dining Room and the Attic), and they even have their own line of natural, locally made honey, courtesy of Shipwreck Honey.
TACOMA – 40 MIN
In Tacoma, you'll find land, sea, and mountain meet in a stunning collaboration. The port city sits on the Puget Sound, with the glorious snowcaps of Mount Rainier looming behind it.
Tacoma came into existence thanks to the Northern Pacific Railroad, thus making the city an epicenter for maritime and continental trade. Its cultural significance is emphasized by the sheer number of museums in the downtown area – the densest in the entire state.
Perhaps one of the most famous museums in Washington resides in Tacoma. The Museum of Glass, as you may expect, displays glittering glass that spans from the 1930s to today. You can also catch live demonstrations of glass blowing at the museum – who wouldn't want to see that?!
If you're more interested in hot rods and racers, then you'll want to check out America's Car Museum in Tacoma. The museum holds a collection of cars spanning the history of automotive, from a 1913 Daimler Touring to a 1994 Flintmobile (you know, from Bedrock).
Of course, if you're bringing along the kids, you'll want to hit up Point Defiance Park. It's not only one of the largest in the nation at just over 700 acres; it's also home to the Point Defiance Zoo and Aquarium.
Read More: 20 SUPER FUN THINGS TO DO IN TACOMA, WASHINGTON
GIG HARBOR – 45 MIN
Now, if you need small-town vibes and easy access to Washington's state parks, Gig Harbor is for you. This oceanside village has a population of about 12,000 people, but don't let the size fool you – plenty of fun happens here.
Gig Harbor is one of Washington's cities that claim to be "The Gateway to the Olympic Peninsula." During your visit, you can capitalize on that and take a cruise from the harbor to view Tacoma and Seattle by water. Or, rent a kayak and enjoy an afternoon on the sound.
If you're looking for an overnight trip, check out some of the boat hotels at Gig Harbor. Several yachts and houseboats offer the best oceanfront views you could ask for! For intriguing food options, check out one of the breweries or cideries downtown, like Seven Seas Brewery or Locust Cidery, or hit up Finholm Market – a favorite of locals and visitors alike.
BAINBRIDGE ISLAND – 55 MIN
Now, if you're looking to explore a city with ties to Diners, Drive-Ins, and Dives, American history, and the Disney Channel, visit Bainbridge Island.
Dove Cameron, star of Disney's Descendants series and Marvel's Agents of S.H.I.E.L.D., grew up in the city. She began her acting career at Bainbridge Performing Arts, the island's premier location for plays, symphonies, and musicals.
For gastronomes and television fans, The Madison Diner is the place to be. It aired on Diners, Drive-Ins, and Dives when the diner was called Big Star Diner. It offers traditional American fare, from omelets to burgers to the retro and beloved "chocolate egg cream" drink. (Seriously, get one — it's delicious!)
Also in Bainbridge is the gorgeous Bloedel Reserve, one of America's most beloved botanical gardens. Within the 150-acre estate, the tranquility of a Japanese garden unfurls. The park houses a reflecting pool, sand and stone garden, a Japanese guest house, and a French chateau on the property. You can view much of the park along a 2-mile loop that's easy enough for the whole family to walk.
OLYMPIA – 1 HOUR
Olympia is the capital city of Washington, and is a mere one-hour drive from the cultural hotspot of Seattle. While definitely not a quiet, small town, Olympia makes this list because it is the perfect place for Washingtonians and out of staters to play tourist!
While you're in Olympia, you definitely need to check out the Capitol Building. Built in 1928, the building practically touches the horizon, thanks to the largest freestanding masonry dome in the country. Around the Capitol is a peaceful sunken garden for you to explore, while inside, Tiffany chandeliers and marble will dazzle your senses.
If you need a few family-friendly activity ideas, check out the Hands-On Children's Museum or Olympic Flight Museum. Both museums offer unique displays of history and science to wow young visitors, making them a great option. Plan a visit to Medicine Creek Winery for some more mature fun, which has delightful vintages grown in the Oregon wine country.
WHIDBEY ISLAND – 1 HOUR 10 MIN
Just getting to Whidbey Island is an adventure; you can either drive or take the ferry – driving takes you along the scenic Deception Pass Bridge, while the ferry provides stunning views of the island and the Puget Sound.
During your visit to Whidbey, plan on spending a day exploring the quintessential American charm of its shops and eateries. You'll find everything from island-grown wine at the Whidbey Winery to fresh seafood at Calleen's Restaurant.
Whidbey is a beloved escape for many an artist and as such, offers ample artistic activities for visitors. The Seven Islands Art School has classes for beginners to experts, while multiple galleries offer locally made artwork.
End your trip to Whidbey with a night out on the town! Check out the Blue Fox Drive-In Theater, stroll the beaches at Cama Beach State Park, or catch a stunning sunset at Admiralty Head Lighthouse.
POULSBO – 1 HOUR 10 MIN
When you visit Poulsbo, you can take a journey through Scandinavia without leaving Washington. This quaint town located on Liberty Bay became home to Scandinavian immigrants in the late 1800s, and has kept up the theme to this day.
Your scrapbook of Poulsbo needs a picture of its 12-foot tall statue, The Norseman, a regal Viking who guards the city at Viking Avenue and Lindvig Way. Another great stop for visitors is Poulsbo's Fish Park, which offers scenic walks, fish-themed artwork, and salmon viewing for visitors.
BELLINGHAM – 1 HOUR 30 MIN
A mere hour and a half from Seattle, wait the wilds of Mount Baker and the Skagit Valley, where the town Bellingham nestles. Noted for its tulips and easy access to the San Juan Islands, Bellingham is the perfect launching point for your next outdoor adventure.
Visitors to Bellingham will find an unusual devotion to the gorgeous tulip flowers in town, but don't be surprised – Bellingham is home to the Skagit Valley Tulip Festival, and their blooms are renowned in the floral community. If you visit Bellingham in April, plan on seeing a lot of flower fans in town.
Outside of tulips, Bellingham's outdoor offerings are top-notch. Mount Baker is only 40 miles from town and offers camping and hiking for those wanting to escape urban life. Meanwhile, the city also has boat tour options to take visitors to the San Juan Islands, where you may even catch a glimpse of an orca whale in the waters.
Read More: 19 AMAZING THINGS TO DO IN BELLINGHAM, WASHINGTON
MOUNT RAINIER NATIONAL PARK – 1 HOUR 50 MIN
Of course, there's no better day trip for a Washingtonian than visiting the icon that is Mount Rainier National Park. The mountain climbs to 14,410 feet above sea level, and is synonymous with Washington and the Pacific Northwest. Thousands of visitors come to the park every day to enjoy its breathtaking wonders.
Keep in mind that your visit to Rainier depends on the season and weather. Longmire, for example, remains open all year due to its lower elevation, but trails that climb higher up the mountain can close until spring or summer.
If you want my advice, I recommend checking out the old-growth forests at Ohanapecosh, where massive cedar and Douglas fir trees tower overhead, and the sound of rushing rivers soothes the soul. Visiting Mount Rainier is an all-day affair for a Seattle visitor, so plan on camping overnight or staying in one of the park's historic lodges to rest up after your day hiking, fishing, and frolicking in the meadows and forests of the mountain.
Read More: 15 WASHINGTON STATE NATIONAL PARKS YOU WILL LOVE
NORTH CASCADES NATIONAL PARK – 2 HOURS
Not far from Mount Rainier National Park lies North Cascades National Park. Technically, Mount Rainier is part of the Cascade Mountains, but the range has its own national park about two hours from Seattle.
North Cascades offers mind-blowing views of crystalline lakes and rivers, sweeping valleys, and forests that belong in a fairytale movie scene. The park's bicycling scene takes up shop in Stehekin Valley, which also happens to have a log lodge for your overnight needs. Hiking trails span throughout the park, with options ranging from beginner to expert difficulty.
One of the best experiences for visitors to the park includes a visit to Ross Lake. The clear waters offer amazing fishing and boating opportunities, plus campgrounds for visitors. You'll find yourself speechless at the sight of the mountains rising above the lake, and the sunsets can't be beaten!
PORT TOWNSEND – 2 HOURS 15 MIN
For a taste of Victorian charm, take a drive down I-5 to the ridiculously charming streets of Port Townsend. The city calls itself a "Victorian Seaport," and it's no wonder why. The streets of Port Townsend are lined by Victorian-era cottages that transport visitors back in time.
If you want to visit Port Townsend when the town truly shines, schedule your day trip during the Wooden Boat Festival. The festival occurs in September and displays the beauty of wooden boats while exploring the vibrant maritime history of the area.
Of course, Port Townsend is wonderful during every part of the year. You can find delicious restaurants downtown, explore the ghosts of Fort Worden Bunkers, or catch a sunset at Point Wilson Lighthouse during your trip.
LEAVENWORTH – 2 HOURS 20 MIN
Washington became the home of many European immigrants who brought their unique cultures to the Pacific Northwest. In Leavenworth, you can explore the charm of Bavaria at the foothills of the Cascades.
Leavenworth boasts architecture and activities that evoke the idea of Alpine lodges. Their downtown features a gingerbread factory (called the Gingerbread Factory, go figure), as well as plenty of German cuisines to tantalize your taste buds. You'll also find curio shops, glass blowing, toy shops, and more, all decorated in the style of Bavaria.
To capture the wonder of Leavenworth at its best, visit during their Maifest or during their Christmas Karneval. Both festivals turn the city into a Bavarian folk story, complete with yodeling and German dancing.
Read More: 15 THINGS TO DO IN LEAVENWORTH FOR YEAR-ROUND FUN
TECHNICALLY DAY TRIPS THAT REALLY MAKE BETTER WEEKEND GETAWAYS
Now hear me out – these trips can be made in a day, but trust me, they're worth an overnight stay to really enjoy your time away from Seattle!
MOUNT ST. HELENS NATIONAL PARK – 2 HOURS 35 MIN
Hiking, fishing, and history await you at Mount St. Helens National Volcanic Monument. The iconic mountain has forever marked American history since it erupted in 1980. Today, the park remains a serene location for outdoors lovers everywhere.
Visitors to the park can take advantage of the mountain's many outdoor adventures. Popular itineraries include a visit to the Ape Caves, horse rides at Eco Park, and helicopter rides to view the mountain from the air.
OLYMPIC NATIONAL PARK – 2 HOURS 40 MIN
Olympic National Park covers nearly a million acres. Within its borders lay ancient trees, rushing rivers, and cozy lodges ideal for your trip.
Olympic National Park is home to several different ecosystems, making it a wonderful place to explore the natural world. You can explore tidepools along the wild coastline of the park, hike beneath trees older than the United States, and even catch a glimpse of the occasional grizzly or elk while there.
VICTORIA, BC – 2HOURS 45 MIN
Grab your passport because you can visit another country by taking a ride on the Victoria Clipper Ferry from Seattle. Victoria is the capital city of British Columbia, and it brings the charm and vibrancy of big city life to a new level.
Victoria offers a unique way to tour their city — by double-decker bus! I thought only England had those, but nope, Victoria has them too. So, hop on the bus and explore the stunning architecture of the city.
During your visit, be sure to check out Market Square for lunch and visit Chinatown, which happens to be the second oldest in North America, after San Francisco.
SAN JUAN ISLANDS – 3 HOURS 30 MIN
For a remote and refined trip free of city stress, take a trip to the San Juan Islands. Just be ready to catch a ride at the ferry terminals to access this relaxing oasis!
The San Juan Islands evoke an agrarian, maritime peacefulness not found in Seattle. The town of Friday Harbor is the center of island life, offering trolley rides, whale tours, and golf retreats for visitors.
While visiting the islands, I recommend taking some time to tour the parks and wilderness. While exploring, don't be afraid to swing by one of the island's farms, where fresh produce and the occasional alpaca await.
Read More: 18 SENSATIONAL THINGS TO DO IN SAN JUAN ISLANDS
HOH RAIN FOREST – 4 HOURS
The farthest stop on this list is also the most magical. The Hoh Rain Forest resides in the Olympic Peninsula. Beneath its lush foliage, a serenity found only in nature's hidden wonders waits for you.
The Hoh Rain Forest sees about 140 inches of rain a year, so plan on bringing a raincoat for your visit. To really dive into the park, check out one of the beloved trails, like The Hall of Mosses Trail, which takes you through an emerald land of trees and moss. Or, walk the iconic Hoh River Trail that takes you along the river, which gives the majestic forest its name.
Read more: Best Kayaking Spots on the Olympic Peninsula of Washington State
MORE INFORMATION FOR YOUR TRIP TO WASHINGTON
YOU MIGHT ALSO ENJOY
WHERE TO STAY IN SEATTLE
Follow us here: Facebook | Twitter | Instagram | Pinterest | YouTube | MSN | TripAdvisor | Flipboard
All articles belong to 365 Atlanta Family LLC, and all photos belong to us as well, unless otherwise noted. It's all copyrighted. Please don't repost anything elsewhere without asking me first. All rights reserved. This site uses cookies to enhance your experience.
We make no guarantees of any price listed on our site. We are not responsible for content on external web sites linked from ours, including linked resources, an external blog post, any partner site, hotel property sites, or affiliate sites. We only write about places we love in an attempt to help you in your adventures, but we can't guarantee you will love them, too.
Posts may contain affiliate links at no cost to you. Several of our trips are also compensated by the respective tourism boards for the city or state we are visiting. This never impacts how we share the destination with you – opinions are always our own and we pride ourselves on that. We do not sell links or accept unsolicited guest posts under any circumstances. Don't even ask.
United States Copyright, 365 Atlanta Family, LLC
View our Privacy Policy | Subscribe to our Newsletter | Contact Site Owner | View Terms & Conditions | About Us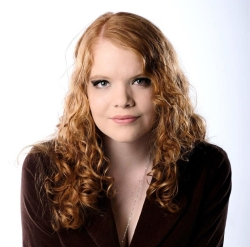 Latest posts by Phylicia Peterson, Staff Writer
(see all)