In the Pacific Northwest, Seattle tends to be the place to go. Between the Gray's Anatomy connection, Starbucks, and the Space Needle alone, you've got a collection of big draws.
In addition to those big draws though, there is so much more that makes Seattle, Washington a wonderful place to visit! With museums, outdoor adventures, family-friendly activities, amazing restaurants, and more — there are plenty of things to do in Seattle.
Ready to get exploring? Here are 34 things to do in Seattle that you and your crew will love.
TOP ATTRACTIONS FOR A FIRST-TIME VISIT
If you're a first-time visitor to Seattle, there are plenty of iconic places you've got to see! From the Space Needle to Pike Place Market, there are amazing attractions for everyone in your group. Get those cameras ready, it's time to visit the things that are quintessentially Seattle.
Read more: Step-by-Step Guide from SeaTac Seattle Airport to Downtown Seattle (Easy!)
CLIMB UP THE SPACE NEEDLE
This futuristic icon has been part of Seattle's skyline landscape since it was built for the 1962 World's Fair, which was themed "The Age of Space." Aptly named, The Space Needle gives visitors a 360-degree view of the area from atop its over 500-foot-tall vantage point.
As of 2018, it is also home to the first and only rotating glass floor at their viewing area, named The Loupe.
Guests also have the option to climb the Needle's 832 stairs during special events, like the Base 2 Space. As part of that event, in the past, the top ten fundraisers also had the chance to climb the spire at the top of the needle, which involves safety harnesses and hopefully not a fear of heights. (Count me out on that one.)
TOUR THE MUSEUM OF POP CULTURE
Seattle's Museum of Pop Culture (MoPOP) is a place where fans of all varieties can geek out together. You will see hundreds of objects from their collection, which includes over 80,000 pieces. It boasts one of "the finest assemblages of popular music-related artifacts in existence," per its website.
MoPOP has diary entries from Jimi Hendrix, a 1957 Gibson Flying V Prototype guitar, Idris Elba's costume from "The Dark Tower," and even one of Patsy Cline's dresses, circa 1950.
Some of MoPOP's exhibits have included the Guitar Gallery, Indie Game Revolution, Pearl Jam: Home and Away, and Heroes and Villains: The Art of the Disney Costume.
SAUNTER THE SEATTLE ART MUSEUM
In the realm of art collections, the Seattle Art Museum has been showcasing the arts for the PNW since 1933. Also known as SAM, the museum also encapsulates the Seattle Asian Art Museum, as well as the Olympic Sculpture Park.
Past exhibitions have included Monet At Étretat, Jacob Lawrence: The American Struggle, Barbara Earl Thomas: The Geography of Innocence, and Georgia O'Keeffe: Abstract Variations.
GET INSPIRED AT CHIHULY GARDEN AND GLASS
"If I had not been a sculptor or an artist, I would love to have been a film director or an architect." -Dale Chihuly
Right next to The Space Needle, at Seattle Center, you will find Chihuly Garden and Glass. For someone like me, the kid of a stained glass artist, glass artist Dale Chihuly is like Mozart. He studied in a Venini glass factory after college, and is known the world over for his magnificent blown glass sculptures. Chihuly put glass work on the map as works of fine art.
The eight galleries here showcase the wide variety of work Chihuly is known for, from his magnificent sculptures to collections of work that appear as flowers growing along with the ceiling. You can even see some videos of how Chihuly makes these stunning artworks.
NOSH LIKE A LOCAL AT PIKE PLACE MARKET
Overlooking Elliott Bay, Pike Place Market solidified itself in 1907 as one of the country's oldest and largest continuously-operating public markets. Among its residents is Eighth Generation, a Native-owned business run by the Snoqualmie Tribe. You can check out this shop and many more on a Pike Place Market Tour!
When you get hungry, you can pick up some Pike Place Chowder or grab some dinner at the charming, Italian-American eatery, The Pink Door. (Pink Door is also known for its live entertainment, cabaret-style, and burlesque shows!) Or if you're a night owl, you can grab late-night bites at The Alibi Room.
SEE THE ANIMALS AT WOODLAND PARK ZOO
Since 1899, the Woodland Park Zoo has been conserving, educating and housing wildlife in Seattle.
Now much bigger than when it first opened, Woodland Park is home to over 900 animals of 250 species! From the Kunekune pig to the Chilean flamingo, this zoo has critters from every walk of life, including some critically endangered animals.
SPIN ON THE SEATTLE GREAT WHEEL
Being on the water, there is no shortage of beautiful waterfront properties to see in Seattle. The city is home to 20 different piers that give you a new vantage point and things to do while exploring the city. Pier 57, also known as Miner's Landing, is in Downtown Seattle and is where you'll find the Seattle Great Wheel! This giant Ferris wheel is beloved, and another part of Seattle's unique skyline.
At night, the Seattle Great Wheel comes alive with over 500,000 LED lights brightening the night's sky. It is also the largest observation wheel on the coast at 60 meters tall. Plus, you can even rent a VIP cabin or have a catered dinner in the sky.
BALLARD LOCKS
The Hiram M. Chittenden Locks, also known as the Ballard Locks, is a popular place to visit — especially during the summer months.
Connecting the Puget Sound with Lake Union and Lake Washington, and you'll see all sorts of boats make their way through the locks — from large boats to kayaks. You'll find swinging walkways here, so visitors can see the action up close. There's also a viewing area, so visitors can see the fish make their way to freshwater. You'll find a Visitor's Center and gift shop on the property, too.
The grounds also feature the Carl S. English Jr. Botanical Garden.
EXPLORING THE OUTDOORS
Folks who love the PNW know that the region is full of gorgeous, scenic vistas and panoramas that you can only dream of. Because of its prime location, Seattle is a great place for outdoorsy travelers to put down roots before heading out on an adventure (or several). As a home base, from Seattle you can access a lot of the area's outdoor treasures — some without even leaving the city.
EXPLORE KUBOTA GARDEN
Open every day from dawn until dusk, Kubota Garden is a public garden space that preserves the legacy of Fujitaro Kubota. It is free to enter this 20-acre garden. It intertwines local native plants with Japanese-style gardening architecture and techniques, as was the style of horticulturalist Kubota.
Bringing the garden to the people was something he wanted, and this garden is absolutely beautiful to visit.
RIDE ON THE WASHINGTON STATE FERRIES
Fans of Gray's Anatomy will remember Dr. Derek Shepherd (McDreamy) had a fondness for the ferry boats. Washington State Ferries are a common form of transportation in this neck of the PNW woods, so why not hop aboard while you're in Seattle?
Take one through Puget Sound or to Bainbridge Island. Especially if you've never been aboard a ferry boat before, treat yourself. They are a great way to see the area!
GRAB SOME VITAMIN D AT ALKI BEACH
Seattle might have a reputation for being dreary and rainy, but it isn't like that all the time! If you're in the area during the summer and want to relax on the water, head over to Alki Beach Park.
Not only is this a well-loved recreational area, it's also a significant part of the area's history. The beach is where the first white settlers landed on a stormy day in 1851. That is where the settlers met Chief Seattle.
Nowadays, you can enjoy the widened path that runs along the beach, play beach volleyball, lay out and relax on the sand, or have a picnic. The beach offers amazing views of the Puget Sound, and you can spend a day in the sun, watching the sailboats and ferries go by.
VOLUNTEER PARK
Designed by the famed Olmsted Brothers, Volunteer Park is a green space, and is also home to the Volunteer Conservatory, and the Seattle Asian Art Museum.
Per the city website, it was made a Seattle landmark in 2011, and bursts forth dahlias every year starting in July because of work done by the Puget Sound Dahlia Association since 1984.
TAKE IN THE VIEWS AT KERRY PARK
From Kerry Park, you can see the whole of Seattle's skyline better than anywhere else. When the weather is clear, you can even see Mt. Rainier if you're lucky!
Watch the ferry boats make their way through the water, see the city come to life in the evening hours, or wander the neighborhood. However you enjoy Kerry Park, you'll definitely get a picturesque panorama.
HUNT FOR GEMS AT GOLDEN GARDENS PARK
Another stunning Seattle beach can be found at Golden Gardens Park. Stroll nearly 90 acres of green space tucked up against Puget Sound, play volleyball or have some s'mores at a beachside fire pit.
You may even want to venture over to the tide pools to observe the wildlife that thrive in them, like crabs and sea urchins.
HIKE TO DISCOVERY PARK LIGHTHOUSE
Located inside Discovery Park is the West Point Lighthouse, also known as the Discovery Park Lighthouse. Free to visit, this historic building is perched beside the Puget Sound to help boats safely navigate the waters.
You can hike around the lighthouse to the beach, though Seattle and Sound mentions that the hike back up the bluff can be difficult. There is a shuttle to bring people back to the top.
TAKE IN THE SCENE AT GAS WORKS PARK
It may look a bit ominous, but the defunct coal gasification plant that resides at Gas Works Park isn't scary. Rather, it adds to the unique appeal of the park itself, where visitors love to fly kites, go picnicking or just enjoy the environment.
Play areas abound for kiddos, 4th of July fireworks are a big draw to the park, and you get even more stunning water views by way of the nearby Lake Union.
FOR THE KIDS
Bringing the kids along with you? There are plenty of great things for the littlest members of your party to enjoy! With a science center, an aquarium, and fun museums just for them, they are guaranteed to have a great time in Seattle.
LEARN SOMETHING NEW AT PACIFIC SCIENCE CENTER
Just like The Space Needle, the Pacific Science Center is another remnant of the 1962 Seattle World's Fair.
This center was also the first U.S. museum founded as a science and technology center. But don't mistake the center for all serious business. Here, you'll find IMAX films, laser shows and other events throughout the year. Plus, several areas of the center got fresh refurbishments and reopened in 2022. Go check out the butterfly house, the planetarium or the dino exhibits!
SEE THE FISH AT SEATTLE AQUARIUM
Giving the public a fish's eye view of marine life since 1977, the Seattle Aquarium has long since been a place of learning and conservation. Rightfully, the aquarium is beside the water, and is one of the largest aquariums in the country.
There are six main exhibits here: Window on Washington Waters, Life on the Edge, Pacific Coral Reef, Birds & Shores, the Underwater Dome and Marine Mammals.
Go see some silly puffer fish, not so cuddly cuttlefish, or stick around for some ott-dorably fuzzy otters. Be sure to keep an eye on the events page too, there are a lot of special programs throughout the year to help you even further engage with the aquarium.
ESCAPE THE RAIN CLOUDS AT FLAGSHIP REI
The largest REI store isn't just another store. Flagship REI, found in Seattle, is 100,000 feet of pure REI vibes. In fact, less than half of the store is even for shopping. It has an indoor playground, a forest and even a yurt! This space isn't so much about being a store, as it is about being an experience.
If you get all REI-d out, you can head across the street to Espresso Vivace, which has excellent coffee for the adults in your group!
SOAR TO NEW HEIGHTS AT THE MUSEUM OF FLIGHT
Before you take off on your next adventure, you might want to stop by Seattle's Museum of Flight. Not only is this the largest, independent, non-profit air and space museum, they have over 175 vehicles to get even the tiniest motors running. Its collection includes tens of thousands of exhibits, millions of photographs, and dozens of exhibits to encourage imagination.
According to the museum website, preserving the flying artifacts was tantamount for a group of enthusiasts in 1964. It became the mission of this dedicated bunch to keep the history of aviation, as well as the artifacts of it, safe from destruction.
Some of the exhibits here have included APOLLO, Kid's Flight Zone, and the 737 Airliner Theater, which is literally a Boeing 737 you go inside!
BRING THE LITTLES TO SEATTLE CHILDREN'S MUSEUM
This may be a children's museum, but the exhibits here are made to be enjoyed by visitors of all ages. At Seattle Children's Museum, age is just a number!
Here you will find creative ways of engaging the minds of the whole family. Have a whale of a time at Orca Cove, get shopping at The Market, investigate simulated nature at The Mountain, or see some stories at Tribal Tales.
The main age group served by the exhibits are kiddos from birth to 10 years old. "SCM strives to foster literacy, art, language, numeracy and communication skills," per the website.
SEATTLE SEAHAWKS
Sporty kids will get a kick out of Seattle's dedication to their Seattle Seahawks. Lumen Field is the home for the Seahawks, as well as other events during the off-season. In fact, the field is more than just a football stadium. They even have a unique Stadium Art Program, featuring over $2 million worth of art.
You have the option to tour the stadium too! For 75 minutes, get a guided, behind-the-scenes tour of Lumen, the visiting locker room and other key areas — including the field! Major Seahawks fans, or football aficionados, might even want to schedule a private, personalized tour.
CLIMB ON THE FREMONT TROLL
Seriously, it's a troll. A giant, mixed media art piece troll, but a troll nonetheless. Under the Aurora Bridge in Seattle lives the Fremont Troll. Although trolls are usually not something kiddos run to, folks love to climb on this particular troll for photo ops.
If you end up being very fond of the troll, you can pay him a visit online by following him, or seeing 360-degree footage of him. Maybe photoshop yourself on the troll if you can't see him in person?
UNIQUE EXPERIENCES EVEN THE LOCALS LOVE
A lot of travelers love to experience a city or place in the way that locals do. Seattle is no exception. Away from touristy areas like The Space Needle or the original Starbucks, you'll find gems you might not otherwise have known about. Places where locals hang, that will give you a real sense of the city's vibe.
CHANNEL TOLKIEN AT THE HOBBIT HOUSE
Tolkienism, listen up! Though this is technically in Port Orchard rather than Seattle, the hidden away Hobbit house behind Brothers Greenhouses will delight any fan of J.R.R. Tolkien's work.
Walk into a hobbit house here as any good hobbitses do after a second breakfast. Come in costume or in plainclothes, just be sure to duck into the circular doorway to the Shire.
HEAR A BIG NAME (OR UP AND COMING) AT COMEDY NEST
Every Tuesday at The Rendezvous, the nest gets raucous. The Comedy Nest takes over for their weekly show, featuring womxn comics who bring the big laughs.
Per their Facebook page, The Comedy Nest is a "womxn-focused comedy show and open mic."
EXPLORE THE NEIGHBORHOODS
No matter the city, neighborhoods can really vary from place to place. There are artsy 'hoods, family-friendly ones, LGBTQIA+ focused ones, and so many more. Finding the neighborhoods you vibe with the best is one way to fall head over heels for a city.
EAT IN THE CHINATOWN-INTERNATIONAL DISTRICT
Seattle's Asian American community can be found in the Chinatown-International District, but so too can some amazing food borne out of the various cultures.
Hood Famous is known for its purple yam cheesecake and coffee offerings, while Harbor City has a fantastic dim sum selection. There are also a lot of coffee shops in this neighborhood, like Hello Em Việt Coffee & Roastery and Fortuna Cafe 2.0. Not to mention tea shops and all the boba! Bring on the bubble teas!
SHOPS AND ARCHITECTURE IN PIONEER SQUARE
Pioneer Square is Seattle's original neighborhood, which makes it feel like a time capsule in the best way. Beneath the cobblestone streets, you can go through underground tunnels with a variety of tours.
According to The Travel, the Seattle Underground exists because Pioneer Square would flood a lot in the early days, so the streets were raised one or two stories to prevent that. What remains is essentially the old city of Seattle below the new one. Take an underground tour and learn more about these really cool interconnecting tunnels.
You can also hang out at the city's oldest skyscraper, which also has a speakeasy called Temperance, at Smith Tower. Keep an eye out for the gorgeous Renaissance Revival-style architecture that marks Pioneer Square as a piece of history.
UNIVERSITY VILLAGE
Cities with big universities tend to have a university district, and Seattle is no different. This district in Seattle is called University Village. Seattle surrounds the University of Washington, which is populated by historic buildings, green spaces and cherry trees that flash to life every spring.
You can always find tasty food around University Village. Head to Ba Bar U-Village for upscale Vietnamese street food, Veggie Grill for those vegan foodies, or Ma'ono Fried Chicken for some comfort foods.
DRINK UP AT AMAZON SPHERES
Amazon (yes, that Amazon) created The Spheres to inspire their employees by giving them a space surrounded by over 40,000 plants. Though that was the original intention, it is also open to the public.
Take in the good energy from the plant life! Plus there is a bar inside, if you feel inspired for libations.
TAKE TO THE WATER AT THE CENTER FOR WOODEN BOATS
Being on the water, it's only natural that Seattle would be home to a place like The Center for Wooden Boats. This beloved maritime museum preserves the legacy of wooden watercraft for future generations to enjoy.
Some of its previous exhibits have included Fish On!, Highliners: Boats of the Century, and Pacific Rim Institute of Maritime Artists.
You'll also find sailing lessons and boat rentals here.
TRY SOMETHING NEW AT STARBUCKS RESERVE ROASTERY
It isn't the original Starbucks, that's a few blocks away, but the Seattle Starbucks Reserve Roastery is also a unique coffee experience.
The roastery has seasonal menus with some things you simply can't get at a regular Starbucks location. Like an Irish Con Crema or a Cold Brew Float. Grab us a few, would ya?
OUTSIDE SEATTLE BUT CLOSE (AND WORTH THE MENTION)
There may be a lot to see in Seattle, but there are even more adventures to have in the PNW. The scenery is so gorgeous, day trips are like a reward. Here are a few that are just a short trek from Seattle, and are well worth the drive.
MOUNT RAINIER DAY TRIP
~1 hour and 45 minutes
Hit the road on your own or with a tour, just don't leave Mt. Rainier National Park off your itinerary if you can help it. This iconic view is not only the most glaciated peak in the contiguous United States, it's also the origin of five major rivers, according to the National Park Service.
Wildlife abounds here because of the terrain, which is equally loved by hikers, campers and rock climbers.
CHATEAU STE MICHELLE WINERY
~24 minutes
The original estate was built in 1912 by Seattle lumber baron Frederick Stimson, and the first wines from the vintners debuted in 1967, and the French-inspired Chateau Ste. Michelle was built in 1976.
Now, the winery is still making history as one of just a few worldwide that has two separate wineries. At the Chateau, they make white wines, and at the Canoe Ridge Estate elsewhere in Washington State, they make red wines.
Visit the winery and experience their tasting room. Rent a cabana and enjoy an outdoor escape, or take a tour of the grand estate. They also offer private VIP tastings, library tastings, special pop-up experiences, and so much more.
SNOQUALMIE FALLS
~32 minutes
Washington, and the PNW in general, are full of magnificent natural wonders. Snoqualmie Falls is one of them. Visitors love this park for its nearly 270-foot-tall waterfall — that's 100 feet higher than Niagara Falls — and hiking trails. It is listed on TripAdvisor as the #1 thing to do in Snoqualmie, and the site recommends 2-3 hours to enjoy this area.
According to SacredLand.org, Snoqualmie Falls is sacred for the people of the Snoqualmie Tribe because it is believed to be where the first man and woman were created by Moon the Transformer. The falls are believed to carry prayers to the Creator through the mists created from the falling water, the site adds.
MORE INFORMATION FOR YOUR TRIP TO WASHINGTON
YOU MIGHT ALSO ENJOY
WHERE TO STAY IN SEATTLE
Follow us here: Facebook | Twitter | Instagram | Pinterest | YouTube | MSN | TripAdvisor | Flipboard
All articles belong to 365 Atlanta Family LLC, and all photos belong to us as well, unless otherwise noted. It's all copyrighted. Please don't repost anything elsewhere without asking me first. All rights reserved. This site uses cookies to enhance your experience.
We make no guarantees of any price listed on our site. We are not responsible for content on external web sites linked from ours, including linked resources, an external blog post, any partner site, hotel property sites, or affiliate sites. We only write about places we love in an attempt to help you in your adventures, but we can't guarantee you will love them, too.
Posts may contain affiliate links at no cost to you. Several of our trips are also compensated by the respective tourism boards for the city or state we are visiting. This never impacts how we share the destination with you – opinions are always our own and we pride ourselves on that. We do not sell links or accept unsolicited guest posts under any circumstances. Don't even ask.
United States Copyright, 365 Atlanta Family, LLC
View our Privacy Policy | Subscribe to our Newsletter | Contact Site Owner | View Terms & Conditions | About Us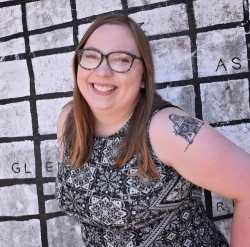 Latest posts by Amanda Finn, Staff Writer
(see all)