As far as destinations go, Washington D.C. can be an intimidating place to travel to. Why? There is so much to see and do, that you might feel like you can't fit it all into a trip.
There are a lot of things to do in Washington DC, so while it may not be possible to see everything — you can definitely see your must-see bucket list items.
Our list of things to do in Washington DC includes ideas for first-time visitors, outdoor adventures, fabulous neighborhoods, and day trips. From memorials and museums, to baseball games and fish markets, we've covered it all.
Here are 40+ things to do in Washington DC that we know everyone in your crew will love.
FIRST-TIMERS
When visiting Washington D.C. for the first time, you really need to pin down what you are hoping to see or do. And chances are, your list is long, because there is a lot here. Whether memorials are drawing you to D.C., or you just love cherry blossom season, knowing what you want to get out of the trip is the most important.
EXPLORE YOUR FAVORITE SMITHSONIAN MUSEUMS
There are just shy of 20 Smithsonian museums, and galleries of zoos in Washington, D.C. So, unless you are spending a lot of time in the city, you won't be able to hit all of them. You can, however, see several of them! Many are even free. With such a variety of Smithsonian institutions, there is definitely something for everyone here.
One of the newest Smithsonian museums, the National Museum of African American History and Culture, is monumental. It is the country's only national museum devoted solely to documenting African American life, history, and culture, per its website. NMAAHC opened in September 2016, and free timed-entry passes are required to visit.
On the other side of the spectrum, the National Museum of Natural History houses the Smithsonian's oldest collections, which include over 147 million objects. Like the NMAAHC, the NMNH is free as well, but here, tickets are not required. Per the museum's website, it has the "most comprehensive natural history collection in the world." Some of its unique collection items include the Hope Diamond (think the film, Titanic), and a book of hand-colored illustrations by John James Audubon.
If you get tired of learning about life on Earth, go check out the National Air and Space Museum. Open since 1976, this museum demonstrates the expanse of human creativity and scientific discovery all in one place! Here you will find the world's largest collection of both aviation and space artifacts. Not only that, but it is also one of the world's (and country's) most visited museums!
When it comes to American art museums, the Smithsonian American Art Museum was the first. On top of being the first, it is also the largest and most inclusive collection of American art in the world. Namely, because it doesn't stick to one particular period of time. Instead, it celebrates art from the colonists up to the present day.
Some of its collections include, "One of the most significant collections of works by African American artists in the world," significant collections recognizing Americans of various backgrounds, as well as one-of-a-kind work by artists, such as John Singer Sargent, Nam June Paik, and Georgia O'Keeffe.
You'll also find other Smithsonian Institutions as well, including the National Museum of African Art, the National Museum of American History, the National Museum of the American Indian, the National Zoo, and more.
VISIT AN EPIC MEMORIAL
Memorials are second nature in Washington D.C. It feels like everywhere you look you will run into a memorial. For visitors, these are often among the must-see items on their travel itinerary. If you want to see a lot of them in a short time, consider a trip on a Hop On, Hop Off bus tour.
LINCOLN MEMORIAL
"In this temple, as in the hearts of the people for whom he saved the Union, the memory of Abraham Lincoln is enshrined forever."
Above the immense marble likeness of President Abraham Lincoln, the quote above immortalizes his memory. The Lincoln Memorial is one of the most iconic places in D.C., a solemn place of remembrance, revolution, and justice. Unveiled in 1922, the memorial has become a place visitors flock to in D.C. It sits at the top of a stunning reflecting pool flanked by gorgeous elm trees.
MARTIN LUTHER KING JR MEMORIAL
The newest addition to D.C.'s monuments memorialized at the National Mall is the Martin Luther King Jr. Memorial. Unveiled officially in 2011, the monument pays homage to MLK Jr. by way of a granite commemoration.
Per the National Mall website, the memorial was inspired by MLK's "I Have a Dream" speech. The memorial is open 24/7 to visitors who can appreciate the reference of coming out of the mountain of despair into one of hope.
KOREAN WAR VETERANS MEMORIAL
With the tagline "No Longer the Forgotten War," the Korean War Veterans Memorial was created as a way of memorializing the heroes that are so often disregarded.
In the National Mall, the Korean War Veterans Memorial opened in June 1992. Per the Memorial's website, it represents the nearly six million service people who served during the Korean War.
Separated into four parts, the memorial recognizes those who came home, those who were MIA (also lost or buried at sea), wounded, or died in action.
JEFFERSON MEMORIAL
One of the older memorials in the National Mall is the Jefferson Memorial. Just in time for the bicentennial of Thomas Jefferson's birth, the memorial opened in 1943. It is arguably one of the more beautiful monuments in D.C., which has been complicated by further research into the Founding Father's life.
I can personally attest that this memorial is gorgeous, set beside the blooming cherry blossoms in the springtime.
US MARINE CORPS WAR MEMORIAL
A bronze rendering of the famous photo of the Marines raising the flag at Iwo Jima, the US Marine Corps War Memorial honors all Marines who have served the country since 1775.
Although the statue depicts a very specific war and period of history, the memorial is meant to be all-encompassing in its commemoration.
Yes, there are a lot of free things to do in the nation's capital…but not everything. In our opinion, the best money-saving option for exploring the city is the Washington DC Sightseeing Pass. Pick Day Passes or the FLEX Pass, and then select from over 15 different attractions, big and small.
TOUR A GOVERNMENT LANDMARK BUILDING
With 55 federal buildings in D.C., there is no shortage of government space. Obviously, those aren't all landmark status buildings, or even necessarily buildings of any major significance for tourists. (Some are literally just called "Federal Building." What kind of secret alien things are happening there?) Still, there are plenty of government landmarks to check out in Washington D.C. while you're there.
CAPITOL BUILDING
Although not the original United States Capitol Building, the building still standing in D.C. is still fashioned after George Washington's 1793 design.
Today, it houses both the Senate and House of Representatives with over 600 rooms. As far as tourists go, the Capitol is one of the most visited landmarks in D.C., because it is such an iconic piece of the American landscape. Also, much history has been made in those hallowed halls.
WHITE HOUSE
Known as the big fancy house inhabited by the President and the First Family, the White House has been home to every president since John Adams. Clearly, the building itself has changed over time, either because of damage or the need for more space, but this lavish residence is still a favorite among visitors, as it has been for decades.
According to its website, the building was officially dubbed the White House by President Theodore Roosevelt in 1901. Beyond that, there are over 130 rooms, 35 bathrooms, and six levels at the White House.
PENTAGON
It may not be lavish like the Capitol Building or the White House, but The Pentagon is no less important in the grand scheme of American government.
The Pentagon serves as the home for the Department of Defense and is a five-sided (pentagon) piece of architecture. It is one of the largest office buildings in the world, and has been since it opened in 1943. When it first opened it was the largest in the world. Though that may no longer be true, The Pentagon is still a gigantic building, at over 3.7 million square feet.
GO UNDERCOVER AT THE INTERNATIONAL SPY MUSEUM
Hey James Bond fans, listen up! You can live out your best spy fantasies in D.C., and not even tip off the feds in the process! At the International Spy Museum, you can get serious about your love of spy culture. Not only will you learn about spies, but you'll also get to be one too. Seventeen interactive areas invite you to crack codes and put those espionage skills to the test.
Some of their exhibits include Stealing Secrets, Covert Action, Spying That Shaped History, and Making Sense of Secrets. Go ahead–go undercover! We won't reveal your alias, 007.
Read More: 23 THINGS TO DO IN WASHINGTON DC WITH KIDS
PAY HOMAGE AT THE UNITED STATES HOLOCAUST MEMORIAL MUSEUM
A living museum on National Mall, the United States Holocaust Memorial Museum is a space for inspiration, remembrance, and learning. Per its website, "…the Museum provides a powerful lesson in the fragility of freedom, the myth of progress, and the need for vigilance in preserving democratic values."
Their exhibits have include Americans and the Holocaust, American Witnesses, One Thousand and Seventy-eight Blue Skies, and Burma's Path to Genocide. The museum opened in 1993 and has served as a source of knowledge and remembrance ever since.
WALK THE NATIONAL MALL AND CLIMB THE WASHINGTON MONUMENT
The National Mall has been mentioned several times already and for good reason. Many of Washington D.C.'s major memorials and attractions are located here. For over 200 years, this area, known colloquially as America's Front Yard, has attracted visitors from all over the world. Visitors can pay a visit to one of the many memorials found here or simply enjoy over 1,000 acres of the natural greenspace.
Okay, so you can't really "climb" the Washington Monument anymore. Until the 1970s, you could climb the nearly 900 stairs inside the monument, but that's no longer the case. You can take an elevator up to see D.C. from the observation deck. Maybe not as much of an adventure, still the views are just as good.
OFFER RESPECTS AT ARLINGTON NATIONAL CEMETERY
As one of the most visited cemeteries in the country, Arlington National Cemetery is a solemn space. Here is where you want to be if you come to see the Tomb of the Unknown Soldier, the Eternal Flame, or to spot some notable gravesites, like those of the Kennedy family and JFK himself. ANC is one of the more famous memorial spaces that doubles as a final resting place.
Just shy of three dozen memorials and monuments can also be found on the premises of Arlington National Cemetery, including Chaplains Hill, the Argonne Cross, the Canadian Cross and the Nurses Memorial.
As a national cemetery, ANC became official in 1864 and the land originally was owned by the adopted son of George Washington, according to the cemetery website.
DEEP DIVERS
Don't worry, Washington D.C. fans, you aren't being left out of this list. For all of you folks that are frequent D.C. visitors, we've got recommendations for you too. Maybe you'll even find something you have never experienced before. There's plenty here that will keep you coming back for decades.
FEEL THE REAL CITY LIFE AT EASTERN MARKET
Part of one of the city's most historic neighborhoods, you'll need to head into Capitol Hill to check out Eastern Market, which has been vending to the community since 1873. It has grown tremendously since its early days in the late 19th century.
Eastern Market is one of the most historic neighborhood locations that has never strayed from its original purpose of being a market space.
SEE A SHOW AT THE KENNEDY CENTER
For the performing arts community, The Kennedy Center is a beloved institution. Its place is irreplaceable in the arts world, not just because of its beautiful spaces, but also its programming.
Establishing a National Cultural Center was legislation from President Dwight D. Eisenhower's administration, the funding was fulfilled by President John F. Kennedy, and President Lyndon B. Johnson signed the center into its namesake to honor President Kennedy after his assassination.
The Kennedy Center has events for every kind of patron. Whether you love modern dance, classical music or eclectic (or standard) theater, you're bound to find something that pleases everyone.
CHOW DOWN AT BEN'S CHILI BOWL
There is a reason why Ben's Chili Bowl, a staple in the story of Black Washington D.C., still garners visits from celebrities decades after it first opened. A place loved by President Obama, as well as celebrities like John Leguizamo, Chaka Khan and even Pope Francis, this U-street original is a tasty piece of D.C. history.
Opened in 1958, Ben's Chili Bowl is known for its chili (obviously), half smokes (like a hot dog with more smoke and spice), and banana pudding. So if you get hungry, you know where to go.
Yes, there are a lot of free things to do in the nation's capital…but not everything. In our opinion, the best money-saving option for exploring the city is the Washington DC Sightseeing Pass. Pick Day Passes or the FLEX Pass, and then select from over 15 different attractions, big and small.
TOUR FORD'S THEATRE
Despite its popularity as a performing arts space, Ford's Theatre was shuttered for more than a century following President Abraham Lincoln's assassination in his private box. It was saved, however, and eventually reopened as a National Historic Site in 1968.
To this day, this gorgeous space continues to showcase the performing arts, which Lincoln famously adored.
Although the theater space technically stands alone, the full campus includes four areas. The theater, the museum, the Petersen House (where Lincoln died), and the Aftermath Exhibits.
VISIT THE NATIONAL ZOO
Okay, so The National Zoo is technically part of the Smithsonian institutions list. Even so, it's possible D.C. frequent fliers haven't visited the country's first zoo because it's not as touristy as some of the other museums in the city. We can't blame them, there are so many places to visit. How can you possibly pick just a few?
The National Zoo opened to the public in 1891 after President Grover Cleveland signed legislation to support a national zoo for "the advancement of science and the instruction and recreation of the people," per the zoo's website. Over 2700 animals call this place home, which strives to inform the public on the importance of conservation.
WATCH MONEY BEING MADE AT THE BUREAU OF ENGRAVING & PRINTING
If you've got money on the mind, you might want to drop by the Bureau of Engraving & Printing, or BEP, to check out how it's made. Learn about the creation of bank notes, or bring any bills you might have that are considered "mutilated" for a free exchange for usable currency.
There are two visitor centers for the BEP, one in D.C., and one in Fort Worth, Texas.
ENJOY THE GROUNDS AND ARCHITECTURE OF THE WASHINGTON NATIONAL CATHEDRAL
The Washington National Cathedral looks like it belongs among the breathtaking cathedrals of Europe. Bringing a national cathedral to life was something dreamt up way back in the 1790s during the country's infancy, though it didn't come to fruition until it was finished in 1990. The site adds that elements of the architecture were borrowed from medieval churches and it took 83 years to the day to finish from 1907 to 1990.
Sitting on 59 acres of land, the cathedral also houses one of the last old growth forests in the area, known as Olmsted Woods. It is the sixth largest cathedral in the world and the second largest in the country, second only to NYC's St. John the Divine.
WALK BACK IN TIME AT THE NATIONAL ARCHIVES
Remember the movie, National Treasure? When Nicholas Cage's character stole the Declaration of Independence? He would've had to go into the National Archives to find it!
The archives is also home to the United States Constitution, the Bill of Rights, the Magna Carta and the Emancipation Proclamation. The majority of the country's most important documents are housed here. The National Archives preserves important pieces of our past for researchers of the future.
Visiting the National Archives Museum is always free and the space is open every day of the year, except for Thanksgiving and Christmas Days. Here you can see many of the documents listed above, as well as interact with a variety of exhibits. The museum suggests at least 90 minutes to see the exhibit galleries. (Also photos are not allowed in any exhibit areas, so you can put your phone away.)
CHEER ON THE WASHINGTON NATIONALS
Unsurprisingly, in a city where many country firsts were established, The Washington Nationals were the first professional baseball team.
Per MLB, the team was originally established in 1859 as the Washington Nationals Baseball Club. The team didn't seem to have their name set in stone for a long time, as they were referred to as the Senators (which was their name for a time), the Nationals and the Nats.
Now they're firmly The Nationals and, if you're a baseball fan, why not check out a game while you're in the city?
HOLD YOUR NOSE, BUT DON'T SKIP THE MUNICIPAL FISH MARKET
If something smells fishy while you're in D.C., you're probably close to the Municipal Fish Market at The Wharf. As the oldest continuously-operating open-air fish market in the country, that fishy smell is bound to linger. It's open every day of the year except for Christmas Eve/Day and New Year's Eve/Day.
You might hear folks refer to this market as The Wharf. Don't worry, it's the same place. Even if you're not a fan of seafood, try going down to The Wharf to at least enjoy the atmosphere around the Potomac River. Who knows what you'll stumble upon.
This is also where you'll find a lot of businesses, restaurants and things to do away from the National Mall.
EXPLORE THE NEIGHBORHOODS
Washington D.C., while being a center of history and museum culture, is also a place a lot of people call home. If you love getting to know a city, you know there is no better way than by visiting their neighborhoods. Here are some of the best.
DUPONT CIRCLE
In Dupont Circle, you'll discover much of what makes D.C. neighborhoods special. From bistros to museums, Little Serow's excellent Thai food or Lauriol Plaza's patio space with tasty margarita combo, Dupont is where it's at.
Plus, this is an area known for its gay-owned businesses, so fellow LGBTQIA+ folks, you know where to go!
LOGAN CIRCLE
For foodies and mixology fans, Logan Circle is where you'll want to be. With dozens of restaurants to choose from, as well as a variety of bars to quench your thirst, this is the neighborhood with a sophisticated palate.
If you get a chance, be sure to check out Le Diplomate and Seven Reasons for all your nosh needs.
GEORGETOWN
A lux, historic neighborhood, Georgetown's cobblestone streets beckons visitors come hither. Nestled parallel to the Potomac River, this shopping destination is also home to locales, such as Georgetown Cupcake and The Alex.
Plus, you can check out Tudor Place Historic House and Garden, which protects the history of the descendants of Martha Washington, as well as the enslaved people who were housed there.
GET OUTSIDE
Spending so much time in historical spaces means you might not be seeing a lot of daylight while you're in D.C. That doesn't mean there aren't several ways to get those sunshine rays, though!
BIKE MOUNT VERNON TRAIL
The Mount Vernon Trail is an 18-mile trail takes you from George Washington's Mount Vernon Estate to Theodore Roosevelt Island.
Feel free to walk, bike or run this trail, which is open all year from 6 a.m. to 10 p.m.
EXPERIENCE THE TIDAL BASIN
Technically part of West Potomac Park, Tidal Basin is 107 acres and 10 feet deep.
You can find walking or hiking trails, paddleboat rentals, and nature lovers spending time outside. This is where the Cherry Blossom Festival is held every year.
TAKE A LOAD OFF AT HAINS POINT
Over in East Potomac Park you will find the Hains Point Picnic Area. You can walk the 4-mile loop around the peninsula or eat a picnic on the grass.
From here you can admire the river, take in the city skyline, or watch airplanes depart or arrive at Reagan National Airport.
ENJOY THE NATIONAL GALLERY OF ART SCULPTURE GARDEN
Similar to the other area museums, the National Gallery of Art has an immense collection serving the public, with over 150,000 works to its name.
At the gallery, you'll find a sculpture garden to enjoy among the nature surrounding the space. Fifteen sculptures live out in this garden, which hosts jazz concerts throughout the summer months.
WALK THE GROUNDS OF THE NATIONAL ARBORETUM
With nearly 450 acres, the U.S. National Arboretum grounds are enormous — certainly not something one could cover in a day.
Since its founding in 1927, this dedicated outdoor space has honored the nature D.C. is set upon, with further commemorations found in the National Bonsai and Penjing Museum.
PADDLE THE C&O CANAL
Not to worry, we don't expect you to paddle the entirety of the C&O Canal. That's almost 185 miles! (C&O stands for Chesapeake and Ohio.)
This canal follows the waters that were central to trade for early pioneers, as well as the Native Americans who lived here long before. Enjoy this historic waterway in the comfort of a vessel or a kayak of your own.
SKIP THE CROWDS AT ROCK CREEK PARK
It may not be the oldest national park, though it is number three, but Rock Creek Park is a historical gem all its own. At more than 1700 acres, this park preserves a big chunk of land in D.C., giving visitors some much needed respite from the city.
See Colonial-era houses, forts, and even some working mills while meandering this peaceful space.
HIKE AT THEODORE ROOSEVELT ISLAND
Rightfully designated to honor famed outdoorsman President Theodore Roosevelt, Theodore Roosevelt Island is a monument to his love of nature. What you'll find here is thick, wooded areas on a small lake island that are perfect for hiking, birding or simply enjoying fall foliage.
The National Park Service says that visitors can attend ranger-led programs, which give more insight into the island itself, as well as the land and the man it is named for. Birders come to the island to see raptors, warblers and birds wading in the water off the island. Being in the middle of water also gives visitors a great excuse to go canoeing or kayaking after visiting the island.
ESCAPE TO SPORTROCK CLIMBING CENTER
Technically, Sportrock Climbing Centers aren't outside, but they are some of the best indoor rock climbing gyms in the country. Plus they are among the first!
Should the rain clouds descend over D.C., Sportrock is a place where you can still get that outdoorsy exhilaration without the downpour.
TAKE ON A GREAT FALLS ROCK CLIMBING ADVENTURE
When the nice days come, if you love rock climbing, be sure to head over to Great Falls Park, which offers some excellent climbing areas. For those brave and/or strong enough to get to the top of the cliffs, there are spectacular views in store of the Potomac River Gorge.
It's a good idea to hire a guide for this climb, especially if you aren't familiar with the area. You can talk to the folks at Sportrock about that when you stop by!
AWESOME DAY TRIPS
There is so much to be seen and done in Washington D.C., you might not have time for a day trip. That's okay! But if you find yourself getting antsy, consider hopping over to an area that is just a short distance away. D.C. is not the only fascinating East Coast city, after all!
BALTIMORE
~60 minutes
At just a little over an hour from each city center, Baltimore is a great day trip excursion from D.C. (All those Hairspray fans out there are about to have a song stuck in their heads…you know which one.)
Like D.C., Baltimore has its own sets of famous spaces, like the National Aquarium, the Baltimore Museum of Art and the Edgar Allen Poe House and Museum. Don't forget to grab some Maryland Blue Crab while you're out there!
ANNAPOLIS
~45 minutes
Less than an hour from D.C. is Annapolis! Like other East Coast areas, this town is full of its own history rooted in America's early days. Besides that, it also has gorgeous representations of Colonial-era architecture. Plus, the United States Naval Academy is here.
In Annapolis, you'll find excellent seafood access and proximity. Hit up Cantler's Riverside Inn for some tasty crabs before chilling on the patio or hopping on a ferry. Be sure to grab a scoop (or two) at Always Ice Cream Company for dessert! You need that fuel for more sightseeing.
MOUNT VERNON
~35 minutes
Located just outside of D.C., you'll find the iconic Mount Vernon, the estate of President George Washington. The estate has been open to the public since 1860. The premises includes the estate itself, gardens, and a farm totaling over 8,000 acres, though only 500 have been preserved.
As is the case for many of the Founding Fathers, history continues to complicate their legacies. At Mount Vernon, they are also educating visitors about the lives, struggles and pain of enslaved people who were stolen from their homelands or born into slavery, caused by people like Washington. Keeping their memories alive is an important part of preserving this place.
"The unfortunate condition of the persons whose labor in part I employed, has been the only unavoidable subject of regret." – George Washington, circa 1787-88
WILLIAMSBURG
~2 hours and 25 minutes
In less than two and a half hours, you can be transported from the bustling modern city of D.C. to Colonial Williamsburg. Williamsburg is the largest outdoor living museum in the country. Keeping this area preserved, or restoring parts of it to their former 18th century glory, helps give guests a sense of time travel, and an appreciation for things like air conditioning.
While this can be a day trip, at over 300 acres, Williamsburg is also a destination in its own right. There are art museums, taverns and so many historical buildings to wander, you'll have a hard time choosing what to do in just a day!
MORE INFORMATION FOR YOUR TRIP TO THE MARYLAND AREA
WHERE TO STAY IN WASHINGTON DC
Follow us here: Facebook | Twitter | Instagram | Pinterest | YouTube | MSN | TripAdvisor | Flipboard
All articles belong to 365 Atlanta Family LLC, and all photos belong to us as well, unless otherwise noted. It's all copyrighted. Please don't repost anything elsewhere without asking me first. All rights reserved. This site uses cookies to enhance your experience.
We make no guarantees of any price listed on our site. We are not responsible for content on external web sites linked from ours, including linked resources, an external blog post, any partner site, hotel property sites, or affiliate sites. We only write about places we love in an attempt to help you in your adventures, but we can't guarantee you will love them, too.
Posts may contain affiliate links at no cost to you. Several of our trips are also compensated by the respective tourism boards for the city or state we are visiting. This never impacts how we share the destination with you – opinions are always our own and we pride ourselves on that. We do not sell links or accept unsolicited guest posts under any circumstances. Don't even ask.
United States Copyright, 365 Atlanta Family, LLC
View our Privacy Policy | Subscribe to our Newsletter | Contact Site Owner | View Terms & Conditions | About Us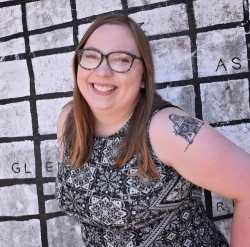 Latest posts by Amanda Finn, Staff Writer
(see all)