Harrisburg is Pennsylvania's state capital and overlooks the Susquehanna River. The city is of historical importance, with a role in Westward Migration, the American Civil War, and the Industrial Revolution. What started as a trading post in 1718, is now a thriving city known for delicious food, engrossing museums, exciting entertainment, and much more.
The Hershey-Harrisburg area features 28 miles of the historic Appalachian Trail. Harrisburg is also known for The Pennsylvania Farm Show, which is the largest indoor agricultural expo in the nation. Located in Central Pennsylvania, this capital city features tourist attractions of all kinds, and is perfectly ideal for anyone who loves a mix of nature and city life.
Ready to learn more? Here are 16 things to do in Harrisburg PA that you don't want to miss!
THE STATE MUSEUM OF PENNSYLVANIA
The State Museum of Pennsylvania has been open to the public since 1905. The museum is dedicated to collecting, preserving, and researching the cultural and natural history of Pennsylvania.
They are constantly adding to their collections, including their permanent collections. Permanent collections include Pennsylvania Icons, Objects of Valor: Commemorating the Civil War in Pennsylvania, Hall of Geology, Life Through Time, Mammal Hall, and more.
There is also a planetarium on-site that offers shows for adults and children. There is also a children's section of the museum called the Curiosity Connection, that is aimed at children 1-5.
SUSQUEHANNA ART MUSEUM
The Susquehanna Art Museum, also known as The SAM, focuses on "encouraging and inspiring visitors of all ages to become more familiar with; knowledgeable of, and appreciative of the art and culture that surrounds them."
The SAM rotates its exhibits and installations 3-4 times a year, so there is always something fresh and new to see and experience.
THE NATIONAL CIVIL WAR MUSEUM
The National Civil War Museum sits on a hill overlooking the city of Harrisburg. On the grounds of the museum, you will follow a red brick sidewalk called "The Walk of Valor." It symbolizes the bloodshed during times of war and honors the names of Civil War veterans. Also outside the museum building, you will see the Moment of Mercy, which is a statue depicting Sgt. Kirkland.
The museum's collection includes more than 4,400 artifacts and 21,000 archival pieces. Exhibits include A House Divided, Campaigns of 1862, The Peculiar Institution, Battle Map, First Shots, Civil War Music, and more.
BROAD STREET MARKET
The Broad Street Market is a collection of over 40 vendors. Vendors provide locally-grown, organic produce, meats, baked goods, and freshly prepared meals.
Founded in 1860, Broad Street Market is one of the oldest markets in the country. The market played an integral part in the Civil War, as vendors fed over 300,000 Union soldiers. This historical market was placed on the National Register of Historic Places in 1974.
PENNSYLVANIA STATE CAPITOL COMPLEX
The Pennsylvania State Building is a National Historic Landmark. You can take guided tours of the Capitol Complex, where points of interest include the Senate Library, watching a House of Senate session, the Main Rotunda, Senate, Supreme Court and House of Representatives, and the Capitol Shop.
The guided tours last 30-40 minutes, or you can do a self-guided tour and explore at your own pace. There are food and drinks available onsite at the cafeteria-style Capitol Restaurant.
CITY ISLAND
City Island of Harrisburg, PA is surrounded by the longest river on the East Coast, the Susquehanna River. Throughout history, the river has been called many names, including Turkey Island, Maclay's Island, Forster's Island, and Hargast Island. The island was originally settled by the Susquehannocks and the Iroquois tribes.
In more recent years, the island has become a popular destination for concerts like Metallica and Grateful Dead, outdoor activities, and leisure time. Here, you'll find multi-purpose sports fields, sand volleyball courts, a fitness center, City Island Railroad steam locomotive rides, a carousel, the Pride of the Susquehanna paddle-wheel riverboat, horse-drawn carriage rides, and miniature golf.
A visit here is one of the best things to do in Harrisburg PA!
WILDWOOD PARK
If you want an escape from the city, a trip to Wildwood Park will do the trick. The park is open everyday from dawn till dusk, and features nature trails, boardwalks, and a nature center.
Trails range from easy to difficult and vary in length, and there are a number of trails that are wheelchair- and stroller-accessible. The park is home to frogs, snakes, birds, turtles, fish, and much more — so keep an eye out!
Wildwood Park is also popular for fishing at The Middle Parking Lot, the Towpath Trail, and along the Paxton Creek Bridge. You can also kayak, canoe, or stand up paddle around the lake.
CAPITAL AREA GREENBELT
If you're really looking to get out and explore the lush area surrounding Harrisburg, the Capital Area Greenbelt Trail is a great option. This 21.2-mile loop is a mixed surface trail including asphalt, cinder, concrete, and crushed stone.
The loop takes you around the city limits connecting parks, and museums, as well as a stretch of gardens and woods along the shores of the Susquehanna River. Many people use the loop in sections for hiking, walking, and mountain biking, and in the winter, you can find people cross-country skiing.
FORT HUNTER MANSION AND PARK
Built on top of a hill overlooking the Susquehanna River, Fort Hunter Mansion and Park has had an interesting history. The park has served as a war fort, a hub for frontier commerce, as well as a luxurious private estate. Today, the estate and its grounds are open to the public.
There are guided tours available to see the inside of the mansion. The park surrounding the mansion contains 40+ acres to explore. There are walking trails, lawns to play games or have a picnic on, two children's playgrounds, or you can canoe, kayak, or explore the river on a small motorized boat.
There is a small gift shop on-site, a covered bridge, Tavern House, Centennial Barn, Hector Church, and the Fort Hunter Service Station.
WHITAKER CENTER
In downtown Harrisburg, you'll find the Whitaker Center, which features endless entertainment. From cinema features and science discovery labs to shows for all ages, there is always something to do at the Whitaker Center.
Their big-screen features different movies throughout the day and changes frequently, so you'll always have something new to watch. They always have a variety of live entertainment shows at any given time, which makes it the perfect place to spend a rainy or cold day in the city.
The Whitaker Center is also home to a Science Lab, where the public can explore the sciences and perform experiments.
PENNSYLVANIA NATIONAL FIRE MUSEUM
The Pennsylvania National Fire Museum is housed in a historic 1899 Victorian Firehouse. Dedicated to preserving the history of the fire service from the time of America's Colonial days to the present, the PNFM is an exciting way to learn about the history of firefighting.
Permanent exhibits include Gamewell Alarm System, Parade Hats, 1792 Hand Pumper, Memorial Wall, Patches, and Parade Apparatus. There is also a small gift shop on site.
The Alarm System exhibit features the Dauphin County Fire Dispatch Console that was in service during the nuclear incident at Three Mile Island in March of 1979. The Parade Hats exhibits include one of the largest parade hats collections and the Patches collection showcases almost 3,000 patches from fire companies throughout the United States.
The Memorial Hall honors those that have died in the line of duty by memorializing their names on 3/4″ brass expansion rings that have been cut, pressed flat, and engraved. The 1972 Hand Pumper is an early version of today's firetruck. It is a single-deck, end stroke, two-piston hand pump capable of discharging about 150 gallons per minute, where water had to be physically poured into the wooden box.
JOHN HARRIS AND SIMON CAMERON MANSION
First constructed in 1766, the John Harris and Simon Cameron Mansion has been designated a National Historic Landmark since 1976. Tours of the mansion are done by the Historical Society.
Since its beginning, there have been several additions and restoration projects to the mansion. Points of interest on the tour include the Victorian Parlor with its legendary mirrors, Gen. Simon Cameron's office complete with his own desk and cabinets, Richard C. Haldeman's library, the Solarium, the dining room, the colonial bedroom, a Victorian bedroom, and the tour-de-force 1920 Art Deco bathroom.
There is also a small gift shop on site.
PRIDE OF THE SUSQUEHANNA RIVERBOAT CRUISE
Built in 1988, The Pride of the Susquehanna Riverboat is one of the only six remaining riverboats left with an authentic paddlewheel in the United States. The boat is a replica of the riverboats used in the late 1800s.
The riverboat offers public and private cruises during the warmer months, as well as special event cruises, including Jazzin' on the Pride, Classic Dinner Cruises, Sunset Dinner Cruises, Murder Mystery Dinner Cruises, Wine on Wednesdays, and Princess and Superhero Cruises. They also offer educational cruises.
MILLWORKS
Millworks is a Harrisburg favorite for both locals and tourists and celebrates art, food, and brewery. This award-winning eatery, brewery, and events space feature local growers and local artists.
The restaurant and brewery seat over 200 people and has a rooftop Biergarten, as well as an open-air courtyard.
INDIAN ECHO CAVERNS
The Indian Echo Caverns are one of the most visited attractions throughout the Eastern part of the United States. The caverns remain at a constant 52 degrees, and they were originally used for storage and shelter for Native Americans.
The caves have had many names throughout the years, including the Wilson Cave, the Hummelstown Cave, and simply, Echo Cave. Once the caves became commercialized, they became known as Indian Echo Caverns. These limestone cavers are more than 440 million years old.
Tours through the cave run about an hour long. On-site you can also visit the petting zoo, picnic area, gift shop, and playground. You can also try your luck at the Gem Mill Junction, where you may find gemstones, chunks of amethyst, jasper, calcite, agate, and more.
DAY TRIP TO HERSHEY
Known as the "Sweetest Place on Earth", Hershey, Pennsylvania is home to the Hershey Chocolate Factory, amusement park, museum, and much more.
Hershey has been a fun family vacation for over 100 years. Hershey Park consists of rollercoasters for all ages, classic family rides, a Ferris wheel, bumper cars, swings, carousels, tower-drop rides, music express, monorail and so much more.
There is also a water park to visit that has slides and pools for all ages. There is also a zoo in Hersey called ZooAmeria. The zoo is home to over 200 animals. All the animals at the zoo are native to the five regions of the North American continent. This includes gray wolves, mountain lions, bobcats, ocelots, lynx, black bears, coati, Gila Monster, parrots, ferrets, alligators, snakes, lizards, owls, spoonbill birds, plus many more.
Hershey is home to 16 deliciously unique and award-winning restaurants to satisfy any palette, and of course, you can find chocolate anywhere and everywhere. There are fine dining options, casual dining options, as well as family-friendly options. There is a golf course and shopping options, as well as a chocolate-inspired spa.
Hersey Gardens and Hersey Museum are also popular attractions when visiting Hershey, PA. The museum includes interactive exhibits, chocolate tasting, and a lab for creating your own chocolate. The gardens include seasonal exhibits, butterfly gardens, and of course seasonal flowers and plants.
MORE INFORMATION FOR YOUR TRIP TO PENNSYLVANIA
YOU MIGHT ALSO ENJOY
WHERE TO STAY IN HARRISBURG, PA
Follow us here: Facebook | Twitter | Instagram | Pinterest | YouTube | MSN | TripAdvisor | Flipboard
All articles belong to 365 Atlanta Family LLC, and all photos belong to us as well, unless otherwise noted. It's all copyrighted. Please don't repost anything elsewhere without asking me first. All rights reserved. This site uses cookies to enhance your experience.
We make no guarantees of any price listed on our site. We are not responsible for content on external web sites linked from ours, including linked resources, an external blog post, any partner site, hotel property sites, or affiliate sites. We only write about places we love in an attempt to help you in your adventures, but we can't guarantee you will love them, too.
Posts may contain affiliate links at no cost to you. Several of our trips are also compensated by the respective tourism boards for the city or state we are visiting. This never impacts how we share the destination with you – opinions are always our own and we pride ourselves on that. We do not sell links or accept unsolicited guest posts under any circumstances. Don't even ask.
United States Copyright, 365 Atlanta Family, LLC
View our Privacy Policy | Subscribe to our Newsletter | Contact Site Owner | View Terms & Conditions | About Us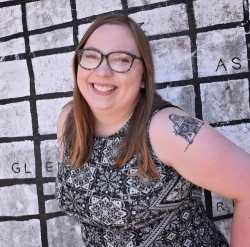 Latest posts by Amanda Finn, Staff Writer
(see all)