Pittsburgh is where it's at! This Pennsylvania city is full of adventures and activities, making it a great place to visit and explore.
The Steel City offers entertainment, culture, history, museums, breweries, family activities, and an award-winning food scene. Relax on a hilltop overlooking this one-of-a-kind city with interests that please all! From catching a game at PNC Park, to exploring iconic museums and more, you'll need to get yourself a good pair of walking shoes and fully embrace Pittsburgh.
Ready to learn more? Here are 19 things to do in Pittsburgh that you're going to want to check out!
COOLEST PLACES TO STAY IN PITTSBURGH
CARNEGIE MUSEUM OF ART
Dive deep into immense culture, with thousands of pieces that bring together a worldly art collection at the Carnegie Museum of Art. The COMA collects and presents art to inspire and create a community for art lovers.
With special exhibits that look into the past, and its grand aesthetic, this museum really has it all. Wander through the halls of architecture and admire a collection of over 140 plaster casts, or take on the Hall of Sculptures, where you'll see some of the best Egyptian, Greek, and Roman sculptures.
Stand in front of the grand staircase for a picture perfect moment, and spend the day falling in love with this iconic Pittsburgh institution.
POINT STATE PARK
See where three rivers come together at Point State Park. With 360 acres of park available, visit the Allegheny and Monongahela River at its exact meeting point to the Ohio River. Watch as boats cruise by and look out at the impressive fountain, where water shoots high into the air.
Relax on the lawn with a good book or bring some lunch and relax under warm skies. You'll normally find locals walking their dogs, playing games, or working out in this clean and beautiful park.
If you get the chance, I highly suggest walking to the back of the park where you can find Fort Pitt Museum. This museum gives great insight on the Pittsburgh role during the French and Indian War, and the American War. Head inside for more information and interactive exhibits to fully grasp Pittsburgh's significance.
THE ANDY WARHOL MUSEUM
Enter the world of Pop Art and live through the eyes of Andy Warhol at The Andy Warhol Museum. While Warhol lived most of his creative life in New York, he was actually born and raised in Pittsburgh. This museum is dedicated to his life, work, and achievements, and it's quite exciting.
With the largest collection of Warhol's work in the United States, and the world, the collection spans seven floors. From famous Pop Art to earlier unseen sketches, see the artistic journey Andy Warhol took from the beginning to end of his career.
Understand why Andy did what he did and see the iconic screen prints of Jackie O and other recognizable artwork. From archived pictures through his own personal life, you'll leave holding a sense of creativity and imagination through your own work.
PHIPPS CONSERVATORY AND BOTANICAL GARDEN
With steel being at the forefront of this city, it's no wonder it plays a part in the glass conservatory at Phipps Conservatory and Botanical Garden. Visit Victorian green houses and gorgeous grounds boasting many collections of plants during your visit here.
From dry arid desert plants to the wild and wonderful butterfly forest, stand among a colorful world in Pittsburgh's Phipps Conservatory and Botanical Gardens.
Whether you're looking for a tranquil experience or just want to get out and see a beautiful building, this happens to be the place for you to see orchids, trees and great design. Look out for events such as the Gardens of Sound or the Holiday Magic! Winter Flower Show and Light Garden, as something special could be happening while you're in town.
PITTSBURGH ZOO & PPG AQUARIUM
Look on land and sea to find your favorite animal of all time at the Pittsburgh Zoo & PPG Aquarium. With conservation being at the core of this zoo and aquarium, learn about preservation practices and how you can help save so many animals.
From the giants like giraffes, elephants, and tigers at the zoo, to cute penguins and vicious piranhas at the aquarium, there are all sorts of creatures to see and learn about. Groove through the zoo during the "Summer Safari" event or enjoy a day at the zoo wandering from animal to animal enjoying species of all kinds.
The Pittsburgh Zoo and PPG Aquarium are perfect for anyone who loves animals and wants to learn more about them. With over 8000 species to see, get there early to hear the lions roar for an exceptional day among wildlife!
CARNEGIE MUSEUM OF NATURAL HISTORY
Say hello to the dinosaurs and come across one of the best museums in all of Pennsylvania when you visit the Carnegie Museum of Natural History. This natural history museum is full of fun and interesting things to see and learn about.
From its stunning hall, open ceilings and grand architecture, the Carnegie Museum offers plenty of exhibits to spark curiosity in all ages. From creatures of the sea to engrossing yourself into a world of botany, learn something new and see it here first.
Discover real artifacts and watch as paleontologists unpack, analyze and research fossils from the past. Whether you've come to learn something new, find your favorite dinosaur, or research parts of the past, this amazing natural history museum is one for the books.
Tip: Please reserve tickets ahead of your arrival!
CARNEGIE SCIENCE CENTER
Who's ready for the wow factor? A visit to the family-friendly Carnegie Science Center is a great way to have fun, while learning too. With many interactive exhibits to choose from, get there early and start checking out the great exhibits you'll find here.
Ever wondered how a robot worked? Stop off at roboworld to see how robots think, act and sense at this unique experience. Have you wanted to go to space? Strap yourself in, because you're in for a wild ride at the Buhl Planetarium. Head to the moon, gaze at stars and see space at some of their fantastic shows.
Whether you choose to learn about the human body or soar through the ropes challenge, find an area of the museums that sparks interest and excitement in you. This is one of the top things to do in Pittsburgh and perfect for a family outing.
CATHEDRAL OF LEARNING
Step inside the tallest educational cathedral in the western hemisphere for amazing history and even better architecture at the Cathedral of Learning. Learn about the history of the University of Pittsburgh, and wander through the halls of its impressive four-story common room.
With stunning classrooms and impressive details, this building is amazing. Take the elevator to the top and climb some stairs to see one of the best views of the entire city. The Cathedral of Learning is not too far from Schenley Park, and sits as the centerpiece for the main campus of University of Pittsburgh. Lucky students, right?
If you happen to want to see more while at the cathedral, stop by Heinz Memorial Chapel and walk through a historic landmark filled with gorgeous stained-glass windows, high ceilings and exquisite grounds. Pretend to be a student for the day and take advantage of this unbelievable campus!
DUQUESNE INCLINE
Embark on a journey to the top of Mount Washington with the help of two original cable cars from 1877 on the Duquesne Incline. It takes just a few minutes to go up and down on this old cable car, and it's worth every penny. Sit back and enjoy the ride that offers gorgeous views of the city skyline.
The incline will take you 400 feet above The Steel City for outstanding views. At the top of Mount Washington, there is a small museum that also offers great views, in addition to a small gift shop.
While in the cable car I highly recommend looking at the ceiling, as it has a classic vintage look. With a cool interior and spacious seating, you'll feel relaxed and ready to take photos once you reach the top.
Tip: Please be aware that this is cash only, and it only takes the exact amount.
STRIP DISTRICT
Take a walk down memory lane and discover an industrial neighborhood that's full of beautiful renovated mills and factories in Pittsburgh's Strip District. With specialty stores, international food markets, and delicious restaurants now holding it down, the Strip District is one of the most popular spots in town for shopping and dining.
Find the food you always dreamed of trying in the heart of Pittsburgh, and electrify your taste buds with international flavor at some of the coolest restaurants. Looking to be a chef yourself? Wander through the numerous markets and find ingredients that will add that extra flair to any meal.
HEINZ HISTORY CENTER
Welcome to a classic American museum where exhibits and staff are ready to educate you on the past, embrace the present, and lead us into the future. The Heinz History Center is part of The Senator John Heinz History Center family of museums.
At the Heinz History Center, you'll discover over 250 years worth of western Pennsylvania history.
With intriguing exhibits for children and adults, all will leave happy and learn something new about Pittsburgh and more. Make sure to get some cool pictures with the quirky tomato ketchup art, after all, it is Heinz! With six floors to discover, give yourself plenty of time to stroll through and find something that interests you here. (You can even see original set pieces from Mister Rogers' Neighborhood here!)
Tip: After your day at the museum, head into the Strip District for dinner.
MOUNT WASHINGTON
Just a little south of downtown sits the idyllic and lively neighborhood of Mount Washington. With active businesses and busy streets, this also has fantastic parks and lots of recreational activities to choose from. Stop by the riverfront at Station Square for a little shopping trip, where you can meander through shops, restaurants and cafes.
If you're looking for wide open space, with lush green grass, excellent trails and wooded hills, a visit to Emerald View Park is a must! With views of the city, places to relax and collect your thoughts, this is great for an afternoon wind down session.
Get ready to hop on another cable car at the Monongahela Incline! Travel up and down the steep incline and see iconic city views from every corner of the cable car. Speaking of city views, head to the top of Grandview Overlook for a casual walk and view of Pittsburgh.
Tip: I highly suggest going to Grandview Overlook at night to see the bright city lights!
PNC PARK TOUR
Take me out to the ball game! Pittsburgh loves its sports. From football to baseball, Pittsburgh has it all, but seeing the Pittsburgh Pirates at PNC Park is a must-do outing. This park may be considered small compared to other baseball parks, but it sure is beautiful!
Put on your black and gold, and head into the stands and start rooting for the Pirates. With city views from every seat, enjoy a beautiful backdrop of the skyline and be up close to the diamond. And even if a game isn't in the cards for you, I highly suggest taking a tour of the park.
The park tour is very laid back, and offers great insight into the world of baseball and the history of the Pirates. Learn about the stadium and the players, and grab some good pics before the crowds take over.
NATIONAL AVIARY
See exotic birds, and listen to their chirping, when you spend a day at the National Aviary. From penguins to peacocks, see a variety of wild birds within the city of Pittsburgh. See the American classic, a bald eagle, and stroll through habitats where little birds fly among you.
Watch as penguins swim and play together, and even get the chance to meet and hang out with them in person. While playing and seeing these birds up close is extremely fun, the National Aviary also protects and saves birds from around the world.
THE FRICK
The Frick Pittsburgh is a historical center that is much more than just collections of art and memorabilia from the past. The Frick is a gateway into a creative landscape that is based around nature, history, and art. With stunning gardens and a charming greenhouse, wander through The Frick gardens to see diverse plant life and lush colors.
If you're interested in architecture and decorative arts from 18th century France and the Italian Renaissance, pop over to Frick Art Museum. This exquisite personal collection that Helen Frick collected was inherited from her father, and it's a must see stop.
Rev up your engines and check out the Frick's 20th century automobile collection at the Carriage Museum and learn about Pittsburgh's role in the car industry. This museum is here to honor Pittsburgh, its people, and community.
CARRIE FURNACES
It's not named The Steel City for nothing! About 15 minutes from downtown Pittsburgh sits the Carrie Furnaces, which was once a U.S steel homestead, and had an important role in the steel industry.
Standing over 90 feet high and lined with thick steel and brick, this impressive structure is the only non-operating furnaces in the region. With industrial tours available, book a slot or stop by for some special events, workshops, and festivals.
Learn more about the steel industry, and see how its historical significance played such a pivotal role in Pittsburgh. If you want to take a tour that is fun and creative, look into the Arts and Grounds Tour. See how these massive furnaces have become works of art!
DAY TRIP TO FALLINGWATER
Visit one of Frank Llyod Wright's most celebrated creations just 1.5 hours away from Pittsburg with a visit to Fallingwater. Surrounded by woodlands, rivers, mountains and waterfalls, this natural area is the perfect location for an escape.
Found on the "43 Places to See Before You Die" Smithsonian Magazine list, Fallingwater looks as if it was always intended to be there. Tour the grounds and residence, designed for wealthy families to get a break from busy Pittsburgh life.
BENEDUM CENTER FOR THE PERFORMING ARTS
The Benedum Center for the Performing Arts is the focal point of Pittsburgh's Cultural District. At this amazing theater, you can see Broadway productions, and shows by the Pittsburgh Ballet Theatre and the Pittsburgh Opera.
With more than 2,800 seats, this restored theater is the perfect place to catch a performance, and take in the talents of reginal, national, and international performance arts groups.
MARKET SQUARE
A trip to Pittsburgh is not complete without a visit to the Historic Market Square. Market Square is a mix of old and new — and it's the perfect place for gathering with friends, people watching, and grabbing a bite to eat.
Filled with amazing restaurants and eateries, you'll find something for everyone in your group here. Make sure to stop by the Oyster House, which opened in 1871!
You'll also find free events hosted in Market Square throughout the year — like Light-Up Night and Irish Fair in the Square. Home to the seasonal Market Square Farmer's Market on Thursdays, you'll also find concerts and rallies held here too. Market Square is a must-visit!
MORE INFORMATION FOR YOUR TRIP TO PENNSYLVANIA
YOU MIGHT ALSO ENJOY
WHERE TO STAY IN PITTSBURGH
Follow us here: Facebook | Twitter | Instagram | Pinterest | YouTube | MSN | TripAdvisor | Flipboard
All articles belong to 365 Atlanta Family LLC, and all photos belong to us as well, unless otherwise noted. It's all copyrighted. Please don't repost anything elsewhere without asking me first. All rights reserved. This site uses cookies to enhance your experience.
We make no guarantees of any price listed on our site. We are not responsible for content on external web sites linked from ours, including linked resources, an external blog post, any partner site, hotel property sites, or affiliate sites. We only write about places we love in an attempt to help you in your adventures, but we can't guarantee you will love them, too.
Posts may contain affiliate links at no cost to you. Several of our trips are also compensated by the respective tourism boards for the city or state we are visiting. This never impacts how we share the destination with you – opinions are always our own and we pride ourselves on that. We do not sell links or accept unsolicited guest posts under any circumstances. Don't even ask.
United States Copyright, 365 Atlanta Family, LLC
View our Privacy Policy | Subscribe to our Newsletter | Contact Site Owner | View Terms & Conditions | About Us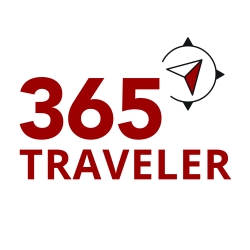 Latest posts by Beth Hoad, Staff Writer
(see all)