Head to the tip of Long Island and come across the charming village of Montauk, known for its breathtaking beaches and alluring atmosphere. Whether you catch some rays and dive through waves in the summer, or wrap up warm and go for long walks in the winter, the beautiful beaches are endless.
While East Hampton is known for its history, culture and lifestyle, search Montauk high and low for lighthouses, shops and hiking trails. Eat at some of the best seafood restaurants in New York State and discover the wonder of the bluffs in this natural environment. Whether you're looking for a great day trip from New York City or you're flying in from out of state, get ready for the vacation of your dreams.
Ready to visit Montauk? Here are 18 things to do in Montauk that you don't want to miss!
GO HORSEBACK RIDING AT DEEP HOLLOW RANCH
Put on your cowboy boots and experience the thrilling and exhilarating activity of horseback riding in Montauk when you visit Deep Hollow Ranch. Visit one of the oldest working ranches in the country and travel back to the time of cowboys and cowgirls. With miles upon miles of wide open space, see horses and get the chance to ride.
Gallop on the beaches and see Montauk through a new set of eyes. Cruise through the pristine countryside and admire the sheer elegance and beauty, of not only the horse, but also the landscape. With a safe and qualified guide, your trial ride will open your eyes to the history surrounding you and maybe make you fall in love with a new passion.
Choose between a one and a half hour long ride, a 30 minute ride or a quick pony ride for children. This will definitely fulfill all your horse riding dreams.
CLIMB MONTAUK POINT LIGHTHOUSE
A trip to Montauk is not complete without seeing this gem! Overlooking the bluffs and the Atlantic Ocean take a moment to climb to the top of the Montauk Point Lighthouse. This national historic site will not only blow you away with beauty, but will encourage you to see more.
Located within Montauk Point State Park, feel free to go hiking after your visit to the Montauk lighthouse. With plenty of trails to explore, you'll come across rocky shorelines and picturesque scenes that are absolutely stunning. Keep an eye out for seals swimming, or occasionally sunning themselves on the beach.
Enjoy views of the Atlantic Ocean while fishing, surfing, or paddle boarding. In the winter, snowshoeing and cross country skiing are popular here.
FIND A BEACH TO EXPLORE
CAMP AT HITHER HILLS STATE PARK
With 2 miles of soft sandy beach at your doorstep, it's time to pitch your tent and get your BBQ food ready for a camping adventure at Hither Hills State Park. With 190 public campsites to choose from, spend your days swimming in the Atlantic, fishing, biking and much more.
See a variety of native wildlife and make sure to stop by the freshwater lake for an afternoon to cool down with friends and family. Walk through stunning dunes and find yourself at a lush cranberry bog. Stay in a wild landscape where you can relax at the beach all morning, find endless activities to occupy your time during the day, and kick back in the evening at your campsite.
Tip: The campsite can accommodate RV hook ups and tent camping. Book in advance, as it tends to book up quickly.
WATCH THE SURFERS AT DITCH PLAINS BEACH
Surrounded by dramatic cliffs and coastal beauty, Ditch Plains Beach is among the most popular in East Hampton. Whether you're a surfing pro, or looking into taking surfing lessons, get ready to hang ten and chill with the locals.
If you simply want to relax with a book and watch as others catch the waves, this beach is perfect for that too. With a delicious food truck within walking distance and plenty of fun to be had, set your sights on Ditch Plains for classic New York beach day.
Tip: If you're traveling with a dog, they are allowed at this beach in the mornings and after sunset.
BRING THE KIDS TO KIRK PARK BEACH
With so many beaches to choose from in Montauk, Kirk Park Beach's small yet inviting shoreline is a hit among many. Backed by sand dunes, keen sunbathers and beach enthusiasts will love this clean and untouched beach that provides lifeguards in the summer for added security.
Arrive early and set up your umbrella, chairs and coolers for a full day of games, swimming and fun. Jump in the waves, search for seashells and make memories with friends and family during an outstanding beach day adventure. With close proximity to hotels, resorts and restaurants, stop by for a quick bite to eat or chilled out evening.
Tip: This beach offers free parking, so I highly suggest arriving early as this beach tends to fill up.
TAKE IN THE VIEWS AT NAVY BEACH
If you're in the market for luxury and glamor, Navy Beach is for you. With captivating views, sit back in a rented cabana and relax. Lined with deluxe spas, resorts and scrumptious restaurants, Navy Beach appeals to the masses.
Often a hotspot for celebrity sightings, Navy Beach gives off the same vibe as the Hamptons. Whether you stop by for dinner or grab a cocktail as the sun sets, Navy Beach has a European feel that will excite all its guests.
PUT IN YOUR FISHING LINE AT GIN BEACH
Who's ready to splash in the waves and have a whale of a time? Gin Beach is a calm and quiet beach that offers its guests a lovely retreat to swim in the waves and play on the sand all day long. Perfect for families and even better for young children, Gin Beach has a family friendly atmosphere.
Build a sandcastle, bury your toes and legs in the soft sand, and enjoy the warm sun on a summer's day. Pack your cooler for a beach picnic and don't forget to stay late and watch the bright and vibrant sunset.
LOUNGE IN THE SUN AT SOUTH EDISON BEACH
This beautiful beach is ready to give you the beach day of your dreams. Featuring soft sand and rolling waves, South Edison Beach is a hit among locals and visitors. This natural attraction is great for boogie boarders and sun worshipers.
All you need is a good book and a big beach towel and you'll be set all day. With lifeguards on duty during the busy summer months, swim freely and feel safe while you watch children and others play in the water. With restaurants and shops close by, it's time to chill out on one of Montauk's best beaches.
HIKE THE TRAILS AT SHADMOOR STATE PARK
Shadmoor State Park is perfect for birdwatchers, hikers, and outdoor adventures. See endless amounts of shadbush that grows here as you take on the park and make your way to the two staircases that lead you to pristine beaches and rocky coastlines.
Pack yourself a picnic and enjoy a relaxing break after hiking the trails. Make sure to go see the park's two World War II bunkers, where you will witness a part of United States history in Easthampton. Stand upon the cliffs and overlook the ocean.
ENJOY A VINEYARD TOUR & TASTING
Dress up nice and sip on something fresh and fruity during a visit to a local vineyard. With stunning scenery and delicious wines, head to Wölffer Estate for a luxurious experience that will blow you away. Wander through the vineyards and chill in the inviting tasting rooms, which offer a warm and modern design that overlooks the grape trees. If wine isn't your favorite beverage, Wölffer also offers spirits, ciders and non-alcohol drinks too.
Renowned in Long Island for their delicious and high quality wine, a visit to Duck Walk Vineyards is a must. Enjoy wine by the glass or wine by the bottle at this tasting-only vineyard. See if you can tell the difference in the notes of wines. Sit outside on the patio and enjoy a casual afternoon — it's one of the best things to do in Montauk!
GRAB A BEER ON THE PATIO AT MONTAUK BREWING COMPANY
There's nothing quite like a cold beer while on vacation. With a chilled out vibe and great selection of brews, try different flights and see what makes you hoppy at Montauk Brewing Company!
Come rain or shine, Montauk Brewing Company is a fabulous place to gather, make memories and try something new. From their distinguished IPA to the light and fresh Summer Ale, pick up some packs to take home and enjoy.
ORDER THE SUSHI AT GOSMAN'S DOCK RESTAURANT
Set your sights on the horizon and enjoy outstanding seafood at one of the best restaurants in Montauk — Gosman's Dock Restaurant.
Try the delicious sushi rolls, or keep it classic with lobster rolls and fresh fish. You can choose to sit inside while taking in the views through the huge glass windows, enjoy the rooftop seating, or sit under the umbrellas on the dock.
Located perfectly on the Montauk Harbor, this Easthampton institution has been serving the freshest meals since 1943. This restaurant has a lively atmosphere and great vibes that will have you coming back day after day. Grab a tasty beverage and splurge on something special. This is a great place to gather with friends and family and it's also perfect for children too. All are welcome and all will leave happy.
Tip: Gosman's Dock restaurant is open seasonally, so check online to plan your visit or reservation accordingly.
CONNECT WITH MONTAUK'S HISTORY AT THE MONTAUK INDIAN MUSEUM
Montauk has a deep and enriching history that showcases the native people who once lived here, and the Montauk Indian Museum is one of the best ways to understand more. Learn more about the fishing, hunting and farming the native people did in the area, before the first European settlers came.
Through interactive and immersive exhibits, learn more about Native American life and see the craftsmanship and skills that were used. This small yet engaging museum will shed new light on Montauk and the community.
Tip: The museum is only open Thursday through Sunday.
KAYAK LAKE MONTAUK
Welcome to the main port in town where boats cruise in the harbor and you get the chance to see a different side of Montauk.
See for yourself how Lake Montauk transformed into an open waterway into the ocean. Listen to the stories of how in 1927 Carl Fisher dredged a hole into the lake, which allowed ocean water to flood in and create this epic tourist landmark.
Go for a leisurely paddle at this protected waterway and see heron and other wildlife among the boats. Stop by one of the many restaurants for a delicious meal or grab a quick cocktail before exploring more of Lake Montauk. Listen to live music while cruising the water on Sundays at Gosman's Dock and enjoy a perfect day in New York State.
OR SAIL THE WATERS AT SUNSET
Take a private sailing charter with Sail Montauk and explore the waters off the coast. Choose between 2- and 3-hour charters, and do as much or as little as you like!
You can take the tiller or trim the sails, or you can just sit back and relax with a cool beverage. They offer cruises for swimming, family outings, and sunset cruises too. Your US Coast Guard licensed captain will take you out to the waters around Montauk. Sail Montauk supplies the fun, cooler with ice, and Bluetooth speaker — you provide the snacks, drinks, and your playlist!
Choose from several different sailing options including Taste of Sailing, Sail & Swim, Sunset Sail, or the Flotilla Boat Party. You're guaranteed to have an amazing time, no matter which you choose.
EXPLORE CAMP HERO STATE PARK
Camp Hero State Park is full of history, maritime forests, wetlands and wildlife. Once used as a military base during World War II, feel free to wander the park by biking or hiking, and make sure to bring a picnic to enjoy while admiring the gorgeous views.
History buffs and many conspiracy theorists believe Camp Hero was once used for time travel and teleportation research. Head to the Montauk Radar Tower and feel for yourself! While many talk about the Montauk Project, others have written about it in books. It has also inspired the TV show, Stranger Things! Go for a visit and see if you can see the resemblance.
TAKE TO THE SHOPS AT MONTAUK VILLAGE
Is it even a beach vacation if you don't go shopping? Roam the streets and cobblestone pavements of Montauk Village, where you can find quirky gifts and fabulous souvenirs to remember your holiday. With boutique shops, cafes, restaurants and much more, take some time to browse and find something special.
Grab a coffee and pastry, sit outside and people watch or simply pop into shops and support the local owners. From hand crafted curated products to sweet treats, talk with local artists and pick up something memorable to give to your friends and family.
Make sure to stop by local ice cream shops for an afternoon delight that will sweeten up not only your day, but your children's too.
STAY AT GURNEY'S STAR ISLAND RESORT & MARINA
Overlooking Lake Montauk and offering exceptional service, luxurious rooms, and divine views, Gurney's Star Island Resort and Marina is a premier hotel getaway for vacationers in Montauk and New York state. With modern yet inviting rooms, you instantly feel the appeal of this Montauk resort with its amazing amenities.
Dine at fabulous restaurants where you can try local seafood, or grab a quick snack to hold you over while you explore Montauk. Sit down by the private pool and enjoy views of the lake with an ice cold drink after a busy day filled with exciting activities.
Take on the resort's private beach or treat yourself to a lush spa experience that will leave you fully pampered and relaxed. The spa features indoor and outdoor heated saltwater pools, roman baths and highly skilled massage therapists.
Tip: The Gurney's Star Island Resort and Marina offers complementary bikes, and I highly suggest taking the bikes on an adventure to see more of Easthampton.
MORE INFORMATION FOR YOUR TRIP TO NEW YORK
WHERE TO STAY IN MONTAUK
Follow us here: Facebook | Twitter | Instagram | Pinterest | YouTube | MSN | TripAdvisor | Flipboard
All articles belong to 365 Atlanta Family LLC, and all photos belong to us as well, unless otherwise noted. It's all copyrighted. Please don't repost anything elsewhere without asking me first. All rights reserved. This site uses cookies to enhance your experience.
We make no guarantees of any price listed on our site. We are not responsible for content on external web sites linked from ours, including linked resources, an external blog post, any partner site, hotel property sites, or affiliate sites. We only write about places we love in an attempt to help you in your adventures, but we can't guarantee you will love them, too.
Posts may contain affiliate links at no cost to you. Several of our trips are also compensated by the respective tourism boards for the city or state we are visiting. This never impacts how we share the destination with you – opinions are always our own and we pride ourselves on that. We do not sell links or accept unsolicited guest posts under any circumstances. Don't even ask.
United States Copyright, 365 Atlanta Family, LLC
View our Privacy Policy | Subscribe to our Newsletter | Contact Site Owner | View Terms & Conditions | About Us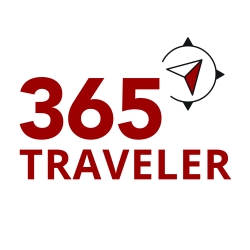 Latest posts by Beth Hoad, Staff Writer
(see all)