Welcome to the hottest destination spot for all New Yorkers! With great museums, pristine beaches and amazing dining, Long Island offers you great activities and wonderful weather all within the state of New York.
While many think Brooklyn and Queens are part of Long Island, the Long Island we're talking about focuses on the sandy beaches and the laid-back living lifestyle of Nassau and Suffolk counties. From the glitz and glamor of the Hamptons to the classic and fresh town of Montauk, take Long Island by storm and enjoy a getaway like no other.
Of course, there's more to see than just the classic towns. Hop on the Long Island Railroad and get to Jones Beach, where you can relax on the ocean or bayside, search for celebrities and watch captivating and bright sunsets at this iconic and dreamy New York holiday spot.
Ready to learn more? Here are 26 things to do in Long Island you're going to love.
VISIT THE LIGHTHOUSES
With over 25+ lighthouses built in the last two centuries, Long Island is rich in history and has plenty to offer when it comes to unique lighthouses, stunning views and rugged coastline. The lighthouses listed below are two of the most famous Lighthouses in Long Island.
FIRE ISLAND LIGHTHOUSE
Head to Fire Island, a thin barrier island off the coast of Long Island, where the beaches are stunning, and the parties go all night long. However, behind the fun and excitement of the island sits a picturesque grand stone, the Fire Island Lighthouse.
Climb to the top for unbelievable views of the island and the national seashore. Look out onto the Atlantic Ocean or swing the other way for views of Great South Bay. With plenty of trails surrounding the lighthouse, I highly suggest exploring the area and relaxing by the beach after a quick trip to the museum and gift shop.
Tip: Bring binoculars to see more while at the top!
MONTAUK POINT LIGHTHOUSE
You've probably seen the Montauk Point Lighthouse on post cards and pictures throughout Long Island, as it is one of the most iconic lights in New York. With several observation points, you can look out onto the ocean or marvel at the surrounding gardens. You can participate in self-guided or guided tours at Montauk Point.
This lighthouse sits at the tip of Long Island and is also the oldest lighthouse in all of New York State. With a little museum and plenty to see, take some time wandering, then take a quick stroll down the beach for a fabulous day out in Montauk. Whether you visit on a sunny day or a cold windy day, the beauty is unimaginable.
PEEK ON THE RICH AND FAMOUS
SAGAMORE HILL NATIONAL HISTORIC SITE
Sagamore Hill, otherwise known as the Summer White House, was the home to President Theodore Roosevelt. This Victorian mansion is filled with interesting rooms and décor that you may not expect.
With a hunting room, lots of antique furniture, and some dark features, you'll be able to explore this home steeped in American History. Sagamore Hill is open all year and offers lovely grounds and gardens to view. Learn things about Roosevelt that you never knew were possible, and fall in love with his eccentric home.
Tip: Look for his famous hat and sword that was worn in the Spanish American War.
WALT WHITMAN BIRTHPLACE STATE HISTORIC SITE
The Walt Whitman Birthplace State Historic Site allows you to visit the classic Long Island-style home filled with deep history and craftsmanship where Walt Whitman was born. Learn about the poet, his journey through life, his impact on history and his lasting legacy in this world.
Take a guided tour though this small, yet interesting home that was built by Walt Whitman's father. Featuring portraits, original letters, artifacts and 19th century furniture, have a wander and learn something new!
POLLOCK-KRASNER HOUSE
Look into the world of Jackson Pollock and Lee Krasner through the eyes of their home and studio with a visit to the Pollock-Krasner House! Jackson Pollock is widely regarded as the leader of the abstract expressionist movement, and when he married fellow artist Lee Krasner, the art movement erupted.
With original furniture and fixtures on display, you can explore the rooms before going to the powerful studio. With paint splattered floors, works of art, and original photographs, you will get a glimpse into their life. Situated in serene beauty, enjoy the quiet ambiance of the home and outdoor world with large trees and views of the water.
OHEKA CASTLE
Set right between New York City and the Hamptons sits a magnificent historic mansion that is calling your name — Oheka Castle. With 32 lavish guest rooms, lush gardens, and a delicious restaurant, book your stay today.
However, if a stay at Oheka Castle isn't in the books for you, feel free to take a tour, have a lovely lunch and enjoy the setting. Roam the truly impressive gardens and estate and feel like you're in a European castle in the heart of Long Island.
Read More: 19 ABSOLUTE BEST THINGS TO DO IN THE HAMPTONS
EAGLE'S NEST ESTATE
Long Island is filled with plenty of luxurious mansions that bring culture and history to New York. Eagle's Nest is the Spanish-inspired summer home to William Vanderbilt, and while you can easily walk the grounds to admire its grand aesthetic, a guided tour is needed to see inside.
The Vanderbilt Museum and Planetarium is quite extravagant, with plenty to see in each room. Take in the beauty of the Spanish revival architecture during the day, before heading to the rooftop observatory in the evening to gaze at the stars and planets.
A visit here is easily one of my favorite things to do in Long Island!
GOLD COAST MANSIONS
Long Island is home to some of the most gorgeous mansions in America, and the Gold Coast Mansions embodies old money New York and luxury. With nine mansions spanning along the north shore, take a tour of them all, or pop into a few, for a look at the glamorous lives of the elites.
One opulent mansion that needs to be seen is Sands Point Preserve. Sands Point Preserve is filled with iconic galleries and beautiful gardens. Other fantastic mansions to view are Glen Cove mansion and Sagamore Hill.
Step into a world you never knew was possible in Long Island and stop by Old Westbury Gardens for a meander through nature that will prove to be delightful. Or take a moment to appreciate Coe Hall and the Planting Fields, with its Tudor Revival Mansion and astounding gardens.
FILMING MECCA
It's not hard to see how Long Island would be home to some of the best movies and shows around the world. With scenic views, culture, and history, Long Island in general is the perfect movie set!
The two major studios in Long Island are Grumman and Gold Coast Studios and both have created some movie blockbusters that I'm sure you've seen. Do any of these ring a bell? The Godfather, Girls, Cruel Intentions, Men in Black, Crocodile Dundee II, The Marvelous Mrs. Maisel and more. So, keep your eyes peeled for the next celebrity sighting or next movie wonder while on your next weekend getaway.
EXPLORE THE HISTORY, SCIENCE AND ARTS
GUILD HALL
Let your creativity shine at Guild Hall. With the intention to "inform, inspire and enrich" people's lives through a community focusing on arts entertainment and education, Guild Hall is a beacon of life in New York.
With more than 200 programs, visit on your vacation to see local art and exhibits from the Hamptons. Its theater produces shows, plays and concerts throughout the year and cannot be missed.
Read More: 19 ABSOLUTE BEST THINGS TO DO IN THE HAMPTONS
THE WHALING MUSEUM
Learn about Long Island's whaling history and the importance of whale conservation today at The Whaling Museum.
See a real-life whaling boat and come across real whale bones while touring the museum. With special programs, arts and crafts, and more, you'll learn the way of the seas and life on Long Island.
PARRISH ART MUSEUM
Welcome to a museum filled with simplicity, nature and minimalist beauty. From its high quality sculptures to its exquisite design, Parrish Art Museum is filled with mind altering art, which makes its visitors consider the world around us.
From the collections' deep and thought-provoking art, to its community of valued artists, the museum does its job to foster the connection between the world, its visitors, and the cultural aspects of art. With educational programs, events and rotating exhibits to see and live through, this East End gallery is a must-visit.
LONG ISLAND MARITIME MUSEUM
Long Island has a long-lasting connection to the waters of the Atlantic and preservation of maritime heritage, and it's time for you to find out too! From shipwrecks, fishing, harvesting, and boating to protecting the national seashore, the Long Island Maritime Museum has an important role of keeping Long Island safe and ensuring its legacy.
From its earliest inhabitants to its daily visitors and locals today, Long Island is always connected to the sea. With an extensive library, oyster house and interactive displays showcasing wrecks and heroic acts of residents, you'll see the importance this museum has on the community.
Tip: Check online and book for a public sail aboard the 1888 Oyster Sloop Priscilla during the summer months!
CRADLE OF AVIATION MUSEUM
Come across all types of planes and space crafts that have roots in Long Island at the Cradle of Aviation Museum. From its immersive space wing to discovering the history of aircrafts and artifacts, be prepared to learn about the extensive role Long Island had on aviation.
Get ready to jump into cockpits and see grand aircrafts on display, like planes from WWI, WWII and earlier models of the Wright Brothers' plane. If you're interested in learning more, I highly recommend booking a guided tour so you can discover more and feel the connection around you.
TESLA SCIENCE CENTER
Take a scientific walk down memory lane and go to the only remaining laboratory site of Nikola Tesla during a visit to the Tesla Science Center. With innovation, invention and education being the core inspiration throughout Nikola's career, this center helps ensure all will be preserved.
The laboratory is now a leading nonprofit and works to progress science, technology and education throughout Long Island, New York and the world. The science center and museum honors Tesla's legacy and his work through past, present and future generations.
Many special events are held here throughout the year.
LONG ISLAND AQUARIUM
The Long Island Aquarium might be one of the busiest tourist spots on Long Island, but it sure is a good time. Swim with sharks, play with penguins and interact with stingrays during your visit here! This aquarium truly has it all, from thousands of species of sea life to a 20,000-gallon coral reef tank, see fish you never even knew existed and learn about their life in Long Island.
Get excited for the aquarium's famous touch tanks, its sea lion shows and get pumped for my favorite activity, the submarine simulator. From brightly colored fish to smooth jellyfish and tiny seahorses, you'll love your visit here.
AMERICAN AIRPOWER MUSEUM
Strap in, you're going for a ride! The American Airpower Museum is a unique museum, that not only lets you see fantastic aircrafts up close, but allows you the chance to fly in one of their many operating aircrafts throughout the spring and summer months.
Home to the three last remaining Republic hangers at Republic Field, get ready to soar the skies of Long Island. While you come across the hangers, look for thunderbolts and U.S. premier jet fighter bombers.
Honor the legacy of these wonderful aircrafts and feel inspired by the people who created them and those that flew them. Be surrounded in the history of aviation and potentially take your first flight in this legendary setting.
Tip: Be flexible with your days if you choose to fly, as it is weather dependent.
BNL SCIENCE MUSEUM
The Brookhaven National Laboratory is one of America's most influential scientific research centers and is backed by the U.S. Department of Energy, and even has seven Nobel prize discoveries.
Today, BNL is working to progress the nation through energy, environmental and nuclear challenges. You can currently visit this world class laboratory and see the people behind the lab coats. Meet the people who are leading through innovation and invention through group tours or virtual tours.
LONG ISLAND GAME FARM
Feed the giraffes, watch as lemurs jump from tree to tree, and wave to the wallabies at the Long Island Game Farm! Learn about the beauty of wildlife through observations, questions and enjoyment.
This wild park and children's zoo is perfect for small children to look into the eyes of some gentle giants and see how they can impact the world. Children will love feeding baby goats and climbing inside the giant tortoise exhibit. This is the perfect way to spend a few hours in the morning, before your next adventure in Long Island calls.
LONG ISLAND CHILDREN'S MUSEUM
Inspire growth, education and the fundamentals of play with a visit to the Long Island Children's Museum! With 14 fun interactive exhibits to explore, children will love learning new things through play. Journey to the time of dinosaurs, laugh with the giant bubble wand and create new noises through the sound showers.
This museum is so important for children to have a creative outlook where they can interact with others, test their limits, and see where they end up. Not only is it informational, but it's fun for all ages.
GEORGE WASHINGTON'S SPY TRAIL
Do you have your spy glasses on? Are you up for a top-secret mission? Get yourself suit and booted for the George Washington Spy Trail, where you will find secret locations that had a huge role in winning the American Revolution.
Go and visit historic sites in Long Island from 1778, where local patriots risked their lives working undercover to help America. On this trail you will find the houses where secret messages were written and read.
Discover Raynham Hall, which housed George Washington's operatives, or go to Brewster House, where American patriots entertained British soldiers and then spied on them. See where doctors treated spies and routes they took throughout the trail, while diving into an important time of American history.
Tip: Most of the points on the Spy Trail can be accessed through the Long Island Railroad. Simply look up the closest station and plan accordingly.
NASSAU COUNTY MUSEUM OF ART
At the Nassau County Museum of Art, you'll find permanent art collections in a historic mansion, along with trails, an arboretum, and a sculpture garden in a natural setting.
Located on the former Frick Estate, you'll find the permanent collection features more than 500 art objects, including American and European art of the 19th and 20th centuries. Additionally, the museum also features major rotating exhibits, so you'll always see something new here.
The beauty continues outside the museum, as well. The amazing sculpture garden here features more than 40 sculptures, and it is considered one of the largest publicly accessible sculpture gardens on the East Coast. You'll also find beautiful formal gardens on the property, as well as guided nature trails. Although you may not consider an art museum the most family-friendly activity, this one definitely is.
There is a fee to visit the museum, but the outdoor areas are free to visit.
RELAX AT ONE OF LONG ISLAND'S BEACHES
If you're making a trip to Long Island, you must go to the beach! With 118 miles of coastline, pristine sandy shores, and cold water to frolic and swim in, welcome to your fabulous New York getaway. Long Island, especially the Hamptons, Montauk and Fire Island, have been serving New York city locals for years and it's ready for you too!
Whether you're a New Yorker, celebrity, or family friendly group, Long Island's doors really open around Spring Break, and stay bustling throughout the summer and into the fall. With gorgeous beach houses, summer parties and plenty of shores to explore, you'll definitely want to take a trip here.
Listed below are some of the best beaches throughout Long Island that offer relaxation, excitement and leisurely activities for everyone to enjoy.
JONES BEACH
Whether you come for a weekend or are looking for a fun day trip for those on an extended NYC vacation, Jones Beach is a hit among locals! With 6.5 miles of sandy beaches, serene beauty and wild environment, enjoy a beach day diving through waves and collecting shells.
Take a visit to the nature center, where you can see whale bones, plan outdoor walks, and look at how Jones Beach has changed because of tides over time. With fun restaurants and bars all around, unwind by the salty water all day, before taking the fun somewhere else.
Tip: Get there early to grab the best spot and chill out with a good book, under an umbrella!
ROBERT MOSES BEACH
Pop over to Fire Island and experience the life of luxury with gorgeous beaches, stunning sunsets and sunrises with a happy community! From walking the nature path to sitting with your toes in the sand, fall in love with Robert Moses Beach and keep coming back for more.
Grab your boogie boards and hit the waves as this beach, that has the perfect conditions for water sports. Easily walk to the Fire Island Lighthouse and spend time playing beach games, soaking in some sun, and having a picnic with family and friends. With lifeguards and private facilities, you'll feel safe and protected throughout your stay.
Tip: Robert Moses Beach is much less crowded than Jones Beach, so if you're looking for a more peaceful beach day with less people and more space, I would choose Robert Moses.
COOPERS BEACH
Put on your best hat and go down to the Hamptons for a glamorous and stylish break at Coopers Beach! Often known as one of the top ten beaches in America, Coopers Beach takes you on a journey through magnificent beaches, marvelous mansions and a wild natural environment.
Grab snacks and drinks at the local beach cafe and spend time with loved ones on this large and enticing beach. Whether you're looking to take in the picturesque scenery and unwind under the summer sun, or want to play beach games all day, Coopers Beach will be perfect for you.
Tip: This is one of the most expensive beaches to visit in Long Island, however I highly recommend going even if it's just for a day.
Read More: 19 ABSOLUTE BEST THINGS TO DO IN THE HAMPTONS
LONG BEACH BOARDWALK
Head to the Long Beach boardwalk to grab a quick bite to eat, meet up with friends and lay back on the beach. This boardwalk offers restaurants, bars and loads of fun for its visitors, be that local New Yorkers or out of staters!
Whether you go for a casual stroll or are an avid biker, cruise this impressive path with idyllic views and plenty of scenic treasures! Sit on one of the many beaches and people watch or grab a beach chair and take in some rays, as the Long Beach Boardwalk offers a casual and entertaining atmosphere ready to be explored by you!

MORE INFORMATION FOR YOUR TRIP TO NEW YORK
YOU MIGHT ALSO ENJOY
WHERE TO STAY IN LONG ISLAND
Follow us here: Facebook | Twitter | Instagram | Pinterest | YouTube | MSN | TripAdvisor | Flipboard
All articles belong to 365 Atlanta Family LLC, and all photos belong to us as well, unless otherwise noted. It's all copyrighted. Please don't repost anything elsewhere without asking me first. All rights reserved. This site uses cookies to enhance your experience.
We make no guarantees of any price listed on our site. We are not responsible for content on external web sites linked from ours, including linked resources, an external blog post, any partner site, hotel property sites, or affiliate sites. We only write about places we love in an attempt to help you in your adventures, but we can't guarantee you will love them, too.
Posts may contain affiliate links at no cost to you. Several of our trips are also compensated by the respective tourism boards for the city or state we are visiting. This never impacts how we share the destination with you – opinions are always our own and we pride ourselves on that. We do not sell links or accept unsolicited guest posts under any circumstances. Don't even ask.
United States Copyright, 365 Atlanta Family, LLC
View our Privacy Policy | Subscribe to our Newsletter | Contact Site Owner | View Terms & Conditions | About Us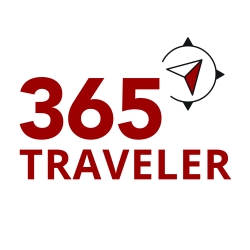 Latest posts by Beth Hoad, Staff Writer
(see all)