With the crisp smell of autumn in the air, it's nearly time for one of Long Island's favorite seasonal pastimes: apple picking! Make it a fun outing with a day on the farm where you'll get to see farm animals, ride in wagons, taste freshly baked treats, and bring home a big bag of apples picked by YOU!
New York produces more than one billion pounds of apples every year — the second-largest producer in the country! So, you can bet that there are plenty of apples to go around to pick, eat, and repeat.
Let's check out the best apple picking Long Island has to offer — we promise, you're going to love it!
Families Fly Free is a program that has introduced hundreds of families to the joys of flying free using travel rewards – including our family! Want to learn how to save thousands of dollars making your travel dreams come true? Click here to grab 7 Secret Hacks that the owner personally uses to fly her family for 4 for free all over the world!
HANK'S PUMPKINTOWN
Fall colors are vibrant at Hank's Pumpkintown Farm. From the plump orange pumpkins growing in the fields to the ripe red apples hanging in the trees to the brilliant yellow corn blooming in the stalks, it's a picturesque autumn setting.
Picture yourself walking down neat rows of apple trees exhibiting their sweet, juicy, and colorful fruit. Large apple tree fields occupy a generous amount of the 30-acre farm. Hank's Pumpkintown is known for growing a variety of apples, including Fuji, Jonagold, Gala, and Macintosh.
U-Pick at Hank's Pumpkintown is open seasonally from mid-September to October. Grab a one-peck bag that can fit up to 10 pounds of apples — get ready for the workout. Pluck one of the low-hanging fruits from the trees for a quick bite to see if it's worth the effort filling up at this or the next tree.
Hank's Pumpkintown features other fall activities and fun for the entire family. Explore the vast farmlands on the back of a wagon and wind your way through the famous giant corn maze, covering seven acres.
HARBES FAMILY FARM AND ORCHARD
Venture into the Long Island countryside, where the rolling grasslands transform into the neat apple orchards of the Harbes Family Farm. For more than 30 years, it's been an integral part of the community, offering its farmland for public apple and pumpkin picking and donating apples to local food banks.
Harbes Family Farm has eight acres, including an apple orchard, corn maze, and fields for other produce. Stop by the farm stand to browse its latest harvest of sweet corn, peaches, pumpkins, watermelon, and more.
Although the Harbes Family Farm has apple trees producing 27 types of apples, not all will be in season when you come to pick them. Its popular varieties are Honeycrisp, Gale Gala, Maslin Pink Lady, and Blondee. A bulging bag of apples when you leave means you picked correctly.
Reward yourself for a successful day working the farm by having some fun at the Barnyard Adventure. This farm theme park has attractions like the Gnome Hedge Maze and the Jumbo Jumpers Bounce Pillows.
HAYDEN'S PEACH ORCHARD
Pay attention to the signs at Hayden's Peach Orchard because you don't want to get lost on its 64 acres and pick the wrong fruit. This massive farm needs the space since it produces a basketful of fruit varieties, making every season U-pick season.
Peaches are the obvious produce from Hayden's Peach Orchard, but don't let the name fool you. Its expansive farmland also grows apples, cherries, plums, and more. Apples alone even come in multiple varieties, including Gala Golden, Macoun, Crimson Crisp, and Ambrosia.
The fall apple picking season is one of the best times to visit Hayden's Peach Orchard. It's a family-friendly setting where you can work together on filling your farm-provided bag with apples — adults pick high, kids pick low.
It's tempting to stop at the first tree to pick your apples, but you'll have a lot of ground to cover at Hayden's Peach Orchard. Take a moment shuffling through the grassy aisles lined with dwarf trees and picking apples along the way.
LEWIN FARMS
Most GPS directions will lead you to the Lewin Farms store in Calverton. However, if you're into picking your own apples off the tree instead of the shelf, drive just a couple more miles down the road, and you'll reach 12 acres of fruit- and vegetable-picking paradise.
Unlike most apple farms in Long Island, Lewin Farms is a year-round farm destination. Its farm activities shift with the seasons, so you can always expect something new falling from the trees and fields. During the spring and summer, colorful berries decorate the trees. Fall time is when visitors come to fill bags with juicy apples. Even in the winter, it welcomes visitors to cut their own Christmas trees.
Lewin Farms is considered the first U-pick farm in Long Island. Apple season lasts from late august to October, giving plenty of time for stocking up weekly on Granny Smith, Fuji, and other varieties.
Don't rush off just yet once your bag is full. The farm's signature corn maze gets redesigned every year to give a new challenge to all those who thought they'd mastered it the previous season.
MILK PAIL FARM STAND
Farming is rooted in the DNA of the Halsey family. Over a dozen generations have preserved the farming legacy that started in Water Mill during the mid-17th century. The current farm options take place on the Milk Pail Farm Stand, established in 1972.
Centuries of farming techniques and experiences get put into the fields that bloom abundant apple trees ready to be picked by you. Apple picking has become a popular fall tradition at the farm that opens its farmland every September to mid-November to see how many of the 20 apple varieties you'll discover.
The apples you pick at Milk Pail Farm Stand aren't like your typical Long Island apples. Cross-breeding apples have created special apples like Ruby Frost and Snap Dragon. The large apples weigh down the tree branches and will fill up your five-pound apple bag in no time.
A walk through the Milk Pail Farm Stand is like a real-life recipe book revealing all products you could make from your bag of apples. The shop has baked goods like homemade donuts, fresh fruit pies, and tasty apple cider made onsite.
U-pick is available on Fridays, Saturdays and Sundays during apple season.
SEVEN PONDS ORCHARD
Just before the ski season flurries down on the Catskills, squeeze in one last family trip to Seven Ponds Orchard. August kicks off the apple season on the farm, and visitors can enjoy U-Pick activities for their favorite fruits and vegetables.
The unique row-style arrangement of the farm buildings is distinct to Seven Ponds Orchard. It undoubtedly leaves ample room to line the fields with various apple trees. The farm has everything from thick trees dawning ripe apple types like Ginger Gold, Redfree, and Zester, to dwarf trees that make kids feel larger than life as they pick from the high branches.
Other trees and fields on the farm grow blackberries, raspberries, pumpkins, and others—all available to pick during their respective harvest seasons.
Create lasting memories at Seven Ponds Orchard that you'll look forward to every year. See the scale of the farm operation with a hay ride around the fields. Shop in the farmers market to stock up on anything you couldn't get your hands on outdoors. And snap plenty of pictures at the many farm-themed cutouts placed around the farm.
WICKHAM'S FRUIT FARM
Ninety miles from the 'Big Apple' is the apple-picking experience you've been waiting for all year at Wickham's Fruit Farm. The farm went viral after a hilarious SNL skit called "Chickham" catapulted the farm into the limelight, and the crowds haven't stopped coming to this historic farm.
Dating back to 1661, the family-owned operation has owned farmland in North Fork. Centuries later, Wickham's Fruit Farm is one of the region's largest farms, with 300 acres. Two-thirds of the land features fruit trees — apples, strawberries, cherries, raspberries, etc. Fall is when the apples are ripe and ready to be picked.
Go on a hayride to survey the land for the best patch of apple trees to start your collection of apples. More than a dozen varieties of apples are grown on the farm, like Pink Lady and Jonamac.
It's time to celebrate a successful day of picking apples by enjoying the fruits of the land. The farm sells aromatic baked goods made fresh, like pies and donuts. And a cup of fresh apple cider always tastes better while standing on the very farm it was made.
WINDY ACRES FARM
If you've already browsed the produce section of the local Calverton grocery stores, there's a chance that you already have crops originating from the Windy Acres Farm. For generations, it's supplied local shops with locally grown fruits and vegetables. On the weekend, stop by the farm to see where the fresh fruits originate by picking your own.
There are tons of apples for the entire season, so don't be shy about filling up your quarter-peck bag. It will be just enough apples to last until the weekend when it reopens. Alter between 38 kinds of apples, including the popular Golden Delicious, Honey Crisp, and Fuji. Take a bite of the newly picked apples and compare tastes with the sweet candy apples made and sold at the farm.
Breathe in the fresh farm air, and you'll realize that the resident farm animals are never too far away. You'll encounter horses, pigs, and even enjoy pony rides for the kids. Later, test your wits to beat your record-time in the corn maze.
WOODSIDE ORCHARDS
The success of Woodside Orchards has led to the expansion of its farm options to two farms near Long Island. Established in 1982, the family-owned farm has thrived because of its fresh fruits and seasonal U-Pick fruits. Its modest size of 12 acres is the perfect area to explore in a day and find the farm's perfect apple.
The search is on once arriving at Woodside Orchards. The perfect apple exists among the 28 varieties of apples. Rummage through the apple trees and fill up your bag with selection hopefuls. Alternatively, stop by the fruit stand to buy apples if you prefer to let the professionals do the picking.
Your pet can come along and join you at the picnic area, although they aren't allowed in the U-pick area.
Perhaps the best apples were used in making many of the baked goods available on the farm. It's famous for its craft cider. Take a seat in the farm tasting room at the Aquebogue location and taste traditional cider or specialty flavors like apple ginger and pumpkin cider. There are also freshly baked apple donuts and cookies to inspire you for ideas on how to prepare the apples you picked.
JERICHO CIDER MILL
A cup of apple cider goes hand-in-hand with apple picking. Jericho Cider Mill has established itself as a leader in apple cider production and has the history to back it. Pick from various apple products and get insight into the secrets of perfecting a cup of apple cider.
It's time to pull out your calculators! It takes 20 pounds of apples to make one gallon of apple cider, and Jericho Cider Mill produces up to 3,000 gallons every ten hours. Tours of the Jericho Cider Mill production reveal how it achieves such a big goal to quench the thirst of anyone craving fresh cider.
Take a detour to Jericho Cider Mill after picking apples at the nearby orchards. It uses apples sourced from the Hudson Valley region to make cider that's upheld its reputation since the early 1800s. From humble beginnings making hard cider in a small barn house to now a full-scale operation, there isn't a type of cider that Jericho Cider Mill isn't familiar with.
In fact, one of the popular drinks to order is the Frapple — a frozen apple cider beverage.
RICHTERS ORCHARD
Crunch! Pick apples at Richters Orchard, where you'll get the perfect snap in every bite right off the tree. Its selection of apples — Red Delicious, Honey Crisp, Mutsu, Macouns, Granny Smith, and Empire — gives plenty of flavors, aromas, and textures to please your apple-tasting senses.
Richters Orchard is a little different than conventional apple farms near Long Island. It starts its U-Pick season during August and remains open through the winter. In addition to apples, it also grows peaches and pear trees. Since the early 1900s, apples have blossomed at Richters Orchard. Lend a hand by grabbing a bag and setting down one of the tree rows to fill the bag to capacity.
Apple picking is only part of the excitement since many people look forward to what's made with the apples for the real treat. Go inside the barn to find specialty apple products made at the orchard. Drink apple cider made with century-old techniques that get better with each harvest and pick up souvenirs inside the gift shop.
MORE INFORMATION FOR YOUR TRIP TO NEW YORK
WHERE TO STAY IN LONG ISLAND
Follow us here: Facebook | Twitter | Instagram | Pinterest | YouTube
All articles belong to 365 Atlanta Family LLC, and all photos belong to us as well, unless otherwise noted. It's all copyrighted. Please don't repost anything elsewhere without asking me first. All rights reserved. This site uses cookies to enhance your experience.
We make no guarantees of any price listed on our site. We are not responsible for content on external web sites linked from ours, including linked resources, an external blog post, any partner site, hotel property sites, or affiliate sites. We only write about places we love in an attempt to help you in your adventures, but we can't guarantee you will love them, too.
Posts may contain affiliate links at no cost to you. Several of our trips are also compensated by the respective tourism boards for the city or state we are visiting. This never impacts how we share the destination with you – opinions are always our own and we pride ourselves on that. We do not sell links or accept unsolicited guest posts under any circumstances. Don't even ask.
United States Copyright, 365 Atlanta Family, LLC
View our Privacy Policy | Subscribe to our Newsletter | Contact Site Owner | View Terms & Conditions | About Us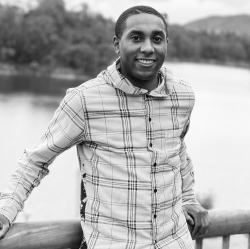 Latest posts by Bryan Shelmon, Staff Writer
(see all)