While big city living is fun, hectic, and thrilling, it's sometimes nice to get out, have a breather and let loose! Whether you're thinking about a quick little road trip to dip your toes in the ocean or looking forward to a new experience to a further destination, escaping NYC for a weekend getaway is always a great idea.
See more of New York State or pop over to another state to experience new cultures, lifestyles, and activities. Enjoy the outdoors, see historical sights, and see a part of America that was unknown to you before. It's time to relax, eat some delicious food and chill out at one of the fabulous weekend getaway spots listed below!
Here are 28 weekend getaways from NYC that we know you and your crew will love.
UP TO 2 HOURS FROM NEW YORK CITY
THE POCONOS
With gorgeous views, clear lakes, and mountains upon mountains, step into the great outdoors for a wonderful nature-filled weekend in the Poconos. From fabulous hiking, to horseback riding and other thrilling outdoor activities, see the Poconos and experience the joys of Pennsylvania.
With four beautiful seasons, the Poconos is the perfect place to get away all year long. With its rugged landscape, wonder and beauty, experience life in vibrant color. Stay in luxurious resorts, eat at tasty restaurants and escape the big city life!
A visit to the Poconos is one of the best weekend getaways from New York City.
Read More: 30 THINGS TO DO IN THE POCONOS YOU CAN'T MISS
PHILADELPHIA
Trade NYC for Philadelphia and see American history up close. Take yourself on a tour of Philly and visit the Liberty Bell, Independence Hall, and much more during an exploration of time in Philly!
Want to keep cool and casual? Stroll down the old cobblestone streets and visit some of the best vintage markets on the East Coast, before popping into the famous Reading Terminal Market for a delicious meal. Try different cuisines, take home some treats and enjoy a cold beer at Independence Beer Garden.
Read More: 28 THINGS TO DO IN PHILADELPHIA YOU'RE GONNA LOVE
BEAR MOUNTAIN STATE PARK
This short ride from New York City will have you breathing in fresh woodland air and basking in nature in no time. Known as having one of the best peaks in New York State, hikers and walkers will fall in love with the rugged landscape of Bear Mountain.
This state park offers its adventurers ample activities with plenty of trails, bike paths, fishing and lake access. Take a dive in the park's pool and stop by to say hi to some local wildlife at the park's zoo after a busy day exploring nature.
NEW HOPE
With riverside dining, eccentric shops and a fun community, this town gives you all the feels. With indie vibes and charming B&B's, relax in the quaint town of New Hope, where you can go for lovely bike rides or chill out by the river.
I highly recommend going to Bowman's Hill Wildflower Preserve, where you can stroll through gardens and trails and see a diverse set of plants and flowers throughout the year. Come for the first bloom to see all the colors and relax in New Hope!
NEW PALTZ
Dive into history, culture and nature in stunning New Paltz. View mountain ranges in every direction and see history thrown into every building when you visit this special and inviting town. Enjoy some green space, relax and kick back!
For a thrilling stay, look into a weekend treat at Mohonk Mountain House. Some say this is like an East Coast version of the grounds in The Shining, except surrounded by forests and sitting right on the river, but really this resort is simply iconic.
BEACON
Whether you choose to hike to the peak of Beacon Mountain or kayak along the Hudson River, a Beacon getaway will be a complete stress reliever. With a rich American history mixed with modern charm and lively spirits, Beacon is a gem in the Hudson Valley that you need to visit.
Walk around this gorgeous town and visit the Dia: Beacon, where art lovers from all over come to admire and appreciate collections from the 1960's and onwards. With fabulous boutique hotels and quirky shops to see, I highly recommend staying at the Roundhouse, the rooms are stunning, and the restaurant is outstanding.
CAPE MAY
Let the good times roll in just a short 2.5 hour drive from NYC. In Cape May, NJ, you'll find pristine beaches and colorful mansions all around you. Relax on the beach with a good book, and enjoy the sights and sounds of this amazing area.
With delicious restaurants and fun shops, cruise the boardwalk and town before treating yourself to some of the best ice cream shops around. If you're looking for the perfect place to stay, The Southern Mansion offers charming guest rooms that will get you in the Cape May spirit. A visit to Cape May is one of the best weekend getaways from NYC!
CORNWALL-ON-HUDSON
Kayak the Hudson River, go fishing, or walk around and explore the idyllic town of Cornwall-on-Hudson. With charming bed and breakfasts to relax and recharge you during your stay, indulge in good food, great company and a lovely town throughout your stay.
Stop by Jones Farm for specialty gifts, or head into Storm King State Park for a walk through the Hudson Valley to one of the best peaks in the park. Look at gorgeous homes and embrace the quiet town life before heading back into the city.
2-4 HOURS AWAY
THE CATSKILLS
Are you looking for cool vibes? Then the Catskills is the perfect spot! With plenty of outdoor activities, like hiking in the summer, or shedding fresh powder in the winter at Hunter Mountain, the Catskills will keep your thrill and adventure levels high!
With boutique hotels, fabulous farm to table restaurants and converted-firehouses-turned-breweries, it's no wonder the Catskills is getting a lot of press these days. Cruise through stunning mountain ranges and enjoy being out of the busy city!
FIRE ISLAND
Pull out those flip flops and put on those sunglasses because Fire Island is waiting for you! From stunning lighthouses to a rocking beach, relax on the shores of New York State and have yourself a good time!
With renowned restaurants, great parties and breathtaking beaches and scenery, bask in the beauty that is Fire Island. Wander along throughout Robert Moses State Park, explore Fire Island lighthouse and be prepared to do a lot of biking and walking on this small barrier island.
Read More: 26 THINGS TO DO IN LONG ISLAND YOU CAN'T MISS
NEWPORT
Head over to America's yachting capital and see a delightful town you will never want to leave! From its old town charm to its fancy seafood restaurants and cobblestone streets, Newport, RI is loved by boaters, locals and visitors from afar.
Wander along the cliff walk and see some of the most impressive mansions in Newport, or book a tour and see the mansions and gardens in person. (My favorites are Rosecliff and the Breakers!) Of course, don't forget to stop by the beach during your trip!
Read More: 13 THINGS TO DO IN NEWPORT RI EVERYONE WILL LOVE | 19 BEST THINGS TO DO IN NEWPORT RI
MYSTIC
Visit Connecticut's most fascinating maritime town, Mystic, and enjoy endless experiences that spark joy throughout your weekend away. Tour the historic and engaging Seaport Museum, where you can wander through re-created fishing villages and come across wooden whaling ships.
Say hello to fish at the Mystic Aquarium, before grabbing a delicious lunch and roaming the shops across the street in the little village. Go for a walk on the waterfront, take an adventurous trip on the water, like boating or paddle boarding, and definitely try some tasty seafood!
Read More: 29 GREAT THINGS TO DO IN MYSTIC CT YOU CAN'T MISS
THE HAMPTONS
It's time to visit the beach town all News Yorkers love, the Hamptons! From glitz and glam, to the laid back and relaxing beach days, customize your getaway with countless activities and see quaint towns throughout your getaway.
Whether you want to shop all day or sit by cabanas with a cocktail in hand, the Hamptons can do that for you! If you want to stroll the beaches, discover all the lighthouses, or read a book while the sun sets, the Hamptons is your spot for that too.
Tip: I highly recommend going to Dock House for unbelievable seafood!
Read More: 19 ABSOLUTE BEST THINGS TO DO IN THE HAMPTONS
THE BERKSHIRES
Imagine rolling hills, arts, and endless beauty — that's what you'll find in the Berkshires. Western Massachusetts offers laid-back living that will excite any travelers, especially those looking for luxury or outdoor experiences.
Visit art museums and galleries, go skiing and snowboarding in the winter, embark on plenty of hikes, and most of all, relax in this amazing area. Visit in the fall to see the changing of the tree colors and embrace the calmness that surrounds you!
LAKE GEORGE
Get your lake legs ready and hop on a boat to explore the pristine waters of Lake George in the Adirondack Mountains. Relax on the shores of the lake and play in the water during those warm summer days, or hike the endless trails with the wild and rugged landscape all around you.
Drive Memorial Highway for fantastic views of the Adirondacks, and wind up the roads to the Prospect Mountain summit. Soar through the skies at an extreme ropes course or head back into town for a good meal and ice-cold drink. This hidden gem offers you a chance to do anything and everything.
Read More: 17 PHENOMENAL THINGS TO DO IN LAKE GEORGE, NY
SHELTER ISLAND
Are you looking for peace and quiet in a secluded location? Hop on the ferry to Shelter Island from Long Island. While Shelter Island may seem like a smaller version of the Hamptons, it is anything but.
This quiet and stunning island is quaint, lovely and everything you want if you're looking to escape. Relax on the beach, dine at some local hot spots, and unwind in the calm atmosphere that is Shelter Island. This chilled out and picturesque town is a peaceful haven.
HUDSON
Ready for some deliciousness? Foodies will enjoy that freshest and most daring meals here, because Hudson is home to the Culinary Institute of America. Come to the town where some of the famous chefs have studied and eat your way through this charming town.
Home to historical buildings and a fun town, shop till your heart's content with locally curated boutique shops and vibrant flower shops. Wander through vintage stores and find some antique furniture that is waiting to find its home with you.
LANCASTER
With huge influences of Dutch, German and English culture, Lancaster, PA is a fascinating destination spot! With lots of farmland, many old villages and home to a large Amish community, Lancaster is a fun spot to visit.
Go for a tour of an Amish Farm and house, buy local produce and smell freshly baked bread at Lancaster Central Market, or visit Fields of Screams for a good scare.
You'll be surprised how fun this town really is and you'll wonder why you didn't visit sooner.
Read More: 20 PHENOMENAL THINGS TO DO IN LANCASTER PA
HUNTER
If you love the outdoors, adventures, and exploring new places, then Hunter, New York is the perfect place for you! From skiing and snowboarding in the winter months to ziplining and hiking in the warmer months, feel the thrills when you escape NYC.
All four seasons offer endless beauty, but nothing quite compares to the fall foliage. With vibrant colors and rolling hills, Hunter is magical. Look into visiting around the Oktoberfest festival, where you can enjoy food and live music.
WILMINGTON, DE
Delaware may be the 2nd smallest state in America, but it boasts loads of historical significance and culture, which you will see in the town of Wilmington. Pop over to the Winterhur Museum to see an amazing collection of decorative arts or go to the Hagley Museum and learn about the prominent du Pont family.
Looking to stay in a historic architectural building, loaded with luxury? Book your stay at Hotel du Pont. This iconic hotel is home to the award-winning Green Room restaurant, now known as Le Cavalier, and offers guests a memorable experience through food and design. Wander through the lovely city and keep your eyes peeled for presidents!
Read More: TOP 14 BEST THINGS TO DO IN WILMINGTON DE
4+ HOUR ESCAPES (OR QUICK FLIGHTS) FOR A LONG WEEKEND
NIAGARA FALLS
Visit the first state park in the United States and see an iconic American site when you visit the family friendly, Niagara Falls. Niagara Falls is home to the most important waterfall in America and you have the chance to get up close and personal. Feel the power of pounding white water and see the impressive falls for yourself.
Whether you take the Maid of the Mist boat tour, climb though the Caves of the Winds, or see it through Niagara Falls State Park, the falls can't be missed. Hang out in town and see the aquarium, visit a small art gallery, or try some yummy restaurants on your getaway to the falls.
Read More: 18 CAN'T-MISS THINGS TO DO IN NIAGARA FALLS NY
WASHINGTON DC
Visit the nation's capital and hang out in historic Washington DC! Explore Capitol Hill, get a picture outside the White House, or head to the beloved Lincoln Memorial before embarking on a journey to see all of DC's legendary and significant sites.
Tour and visit some of the best museums in the country, like one the Smithsonian museums or the United States Holocaust Memorial Museum. Go for a walk during the Cherry Blossom Festival and wander around Georgetown eating fabulous meals.
Read More: 40+ THINGS TO DO IN WASHINGTON DC YOU CAN'T MISS
BOSTON
The sports-loving city of Boston is counting on you to come and cheer them on! Attend a Red Sox game, walk the Freedom Trail, and go shopping on Newbury Street — all in one fun and exhilarating day! Feeling hungry? Stop by Quincy Market for lunch or head to North End for some delicious Italian food for dinner.
Relax in Boston Common with an iced coffee, or walk along the Charles River and see MIT in the distance. Stop by the Boston Aquarium or wander through the many neighborhoods of Boston. You're going to love it.
Tip: Go over to Cambridge and tour the Harvard Campus, it's iconic and lovely.
Read More: 40 AWESOME THINGS TO DO IN BOSTON FOR A GOOD TIME
SARANAC LAKE
Set within the Adirondack Mountains in New York State, embrace the peaceful and artistic area of Saranac Lake. This Lake Placid alternative offers visitor's fresh air, rich history and a bustling local food scene.
Fall in love with the natural environment and get crafty with its local art scene and community. Kick back at the lake, relax at cool eateries, and spend some time winding down from the city in this intriguing and interesting town!
THE FINGER LAKES
From wine tasting around this glorious area, to eating at farm to table restaurants and visiting breweries, the Finger Lakes is packed with many activities that will have you coming back for longer than a weekend. Go hiking and discover fabulous waterfalls around the lakes, or relax at the lake with a good book and cold drink!
Go for a leisurely walk through Watkins Glen State Park and see plenty of cascading waterfalls. You'll love the trails, gorges and bridges throughout your journey. See wild and rugged beauty at Robert Treman State Park and enjoy amazing views.
Read More: 23 THINGS TO DO IN ROCHESTER NY (AND THE FINGER LAKES)
COOPERSTOWN
With many museums, a lively spirit and a welcoming community of locals, get ready for fun, food and flair in Cooperstown. Have a go at apple picking, try craft beers at Ommegang Brewery or view exhibits at Fenimore Art Museum.
Cruise through town, jumping from shop to shop and taste sweets at the local bakery. Stop by the famous Baseball Hall of Fame and honor the great American sport and some of its legendary players!
HANOVER, NH
Head over to the rural town of Hanover, NH and see much more than just the Ivy League university of Dartmouth. Perfect for nature and art lovers, Hanover has a thriving culture and great green space to entice all guests.
Stop by Lou's Bakery for morning coffee and breakfast, before embarking on a tour of Dartmouth and the grounds. Wander around Main Street, visiting book stores and pottery shops, before taking in the stunning views of New Hampshire.
NANTUCKET
Pack your Nantucket reds, slap on that sunscreen, and begin your journey to Nantucket. Relax on immaculate beaches, eat delicious seafood, and stop by the lighthouses on this breathtaking Island. Enjoy island living to the fullest, by biking from place to place and embracing true Nantucket lifestyle.
Drink and party at Cisco, listen to live music at the Chicken Box and learn how to surf like a pro at Nantucket Surf School. From boat trips to vibrant sunsets, Nantucket is a weekend getaway you will never forget!
Read More: 20 FUN THINGS TO DO IN NANTUCKET YOU CAN'T MISS
MORE INFORMATION FOR YOUR TRIP TO NEW YORK
YOU MIGHT ALSO ENJOY
WHERE TO STAY IN NYC
Follow us here: Facebook | Twitter | Instagram | Pinterest | YouTube | MSN | TripAdvisor | Flipboard
All articles belong to 365 Atlanta Family LLC, and all photos belong to us as well, unless otherwise noted. It's all copyrighted. Please don't repost anything elsewhere without asking me first. All rights reserved. This site uses cookies to enhance your experience.
We make no guarantees of any price listed on our site. We are not responsible for content on external web sites linked from ours, including linked resources, an external blog post, any partner site, hotel property sites, or affiliate sites. We only write about places we love in an attempt to help you in your adventures, but we can't guarantee you will love them, too.
Posts may contain affiliate links at no cost to you. Several of our trips are also compensated by the respective tourism boards for the city or state we are visiting. This never impacts how we share the destination with you – opinions are always our own and we pride ourselves on that. We do not sell links or accept unsolicited guest posts under any circumstances. Don't even ask.
United States Copyright, 365 Atlanta Family, LLC
View our Privacy Policy | Subscribe to our Newsletter | Contact Site Owner | View Terms & Conditions | About Us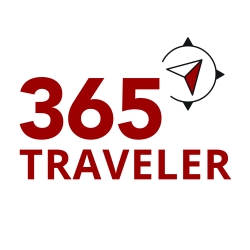 Latest posts by Beth Hoad, Staff Writer
(see all)