Can you feel the love? With bright city lights, romantic date nights and iconic sights, NYC is a dreamy romantic getaway. Whether you're heading into the city for the first time or looking for a weekend getaway from home with that special someone, NYC can give you all the feels.
With fantastic restaurants, fancy rooftop pools and relaxing spas, choosing hotels in New York City, New York is an important job. While the real romance is in the city, the list below gives you a great idea for what hotel can fit your standards and how you can make it an unforgettable trip!
Here are 19 romantic hotels in NYC that you and your partner are going to adore!
THE MARK HOTEL
Within moments of walking into The Mark Hotel, you'll feel the drama of the floors and get excited for the rest that is yet to come. Recently named the number 1 hotel in the USA by TripAdvisor, The Mark Hotel is contemporary, cool and an extraordinary experience. The rooms are tranquil, stylish, and highly technological, with one remote coordinating every aspect of the room.
If you're looking for that classic New York experience with your significant other, then this is it. With its art-deco pieces, combined with its intimate and vibey bars, you're in for a good time. Read a book overlooking the city skyline and spend time with someone special celebrating the two of you!
Details: Check prices and availability
THE PLAZA
The Plaza has one of the most iconic New York locations of all time. Set on the corner of Fifth Avenue and Central Park, a stay here is legendary. Sip on coffee in the morning at the Palm Court and admire the tasteful design and flashy ceilings.
Wake up in true style with your partner and catch views of Central Park before stepping out for a day of sightseeing in the Big Apple. With delightful restaurants and outstanding museums all within walking distance, feel free to stay close to the hotel and enjoy its amenities throughout your romantic getaway.
Details: Check prices and availability
GRAMERCY PARK HOTEL
The Gramercy Park Hotel is a classic New York City hotel that's a favorite to many New Yorkers and tourists alike, especially celebrities! This A-lister hot spot oozes glamor, love and flair, and is perfect for those looking to live the high life for a weekend getaway.
With a fabulous location, amazing creative design, and delicious Italian food, this is a New York institution. Lay back in the cool, vintage, yet modern rooms and enjoy one of the best hotels in New York City. With a vibrant atmosphere and rich history, this hotel is waiting on you for a reservation.
Details: Check price and availability
THE LANGHAM, NEW YORK
The Langham is the perfect place if you're looking for luxury, location, and a place to celebrate love. Boasting sophistication and old money, this iconic hotel is an easy walk to Times Square and within blocks of the Empire State Building.
Be prepared to spend some big bucks and dress up to the nines within this glamorous establishment. The rooms are filled with natural light and roomy attributes, while the bar and restaurant deliver elevated menus from Michelin-starred chefs and mixologist specialists.
Head to the Sky Terrace to enjoy outdoor dining and drink in the heart of the city, for a weekend getaway that will top them all.
Details: Check prices and availability
Looking for online tickets to attractions or cool tours offering insider info? Get Your Guide is our go-to resource for online purchases. Yes, there are a lot of NYC tours listed on their site…but here are the 7 most popular. They have sensational ratings, but book them now because they do go fast!
CROSBY STREET HOTEL
Who's into the classic movie date with lots of popcorn and ice-cold drinks? If you are, the Crosby Street Hotel is your perfect weekend getaway. On Sundays, watch screenings at the hotel's movie theater, or cozy up in brightly colored guest rooms for movie nights, filled with snacks and laughter.
With an ideal location in SoHo, guests will love the hotel's artistic flair and gorgeous patio garden. Treat yourself to a fun experience and fall in love with SoHo, as you'll be close to snazzy bars, restaurants and endless entertainment.
Details: Check prices and availability
THE WILLIAM VALE
Experience NYC in hip and trendy Williamsburg with a stay at The William Vale. Enjoy some of the best views of the city and relax on the rooftop with a swimming pool and hot tub. This urban hotel offers plenty of options for its guests, with romantic evenings on the elevated landscaped promenade.
With custom metal work in every room, clean design and distinct modern experience, it's time to cross the river. With local artists' work featured in the lobby and throughout the hotel, feel the vibes in Williamsburg and enjoy time away from home just the two of you.
Details: Check prices and availability
THE LUDLOW
Enjoy a fun escape at The Ludlow, a boutique hotel located in the Lower East Side. With creative expression based around fur rugs and eclectic décor, the chic rooms offer couples an exclusive look into the lives and views of many New Yorkers.
With views of Brooklyn and Manhattan, take in the swanky atmosphere and exciting vibes of the rooms and lobby. Close to great restaurants and offering a great balcony, the Ludlow's dark and gothic interiors make this entire hotel a romantic mood for two!
Details: Check prices and availability
THE PIERRE
You'll feel like you're in a movie when you book a room at The Pierre overlooking Central Park. With elegant rooms that boast class and grace, The Pierre is a dream. Enjoy room service all day, be within seconds of the park, and cozy up in your luxurious room with that special someone.
With a private rooftop and outstanding restaurant on-site, nothing goes unnoticed. The Pierre has award-winning chefs offering top notch service and classically-inspired rooms that will create a weekend getaway for the books.
Details: Check prices and availability
SMYTH TRIBECA
Smyth Tribeca is an independent boutique hotel that exudes romance and style. With floor-to-ceiling windows, this modern hotel has grand views of Manhattan's skyline. Wake in the morning to stunning city views and warm sunlight with its great design and comfortable rooms.
This urban hotel will have you feeling like a New Yorker, and its lobby bar offers tasty cocktails before an idealistic evening on the town or a little night cap. Enjoy the company of one another in an ideal destination and exciting getaway.
Details: Check prices and availability
THE BEEKMAN
Feel the essence of the Victorian era during your stay at The Beekman in the Financial District. This building was originally one of Manhattan's first ever skyscrapers, and it hosted the first ever production of Hamlet. With an enriching history since 1881, The Beekman has flourished through time and will take your breath away.
This swoon-worthy hotel will offer guests a walk through the past, but exudes a contemporary twist with its artwork and vintage antiques. Enjoy a cocktail at the bar and enjoy one another's company at this iconic spot.
Details: Check prices and availability
THE HIGH LINE HOTEL
Go back to New York's industrial roots and stay at the gothic red brick building in Chelsea known as The High Line Hotel. Originally built in 1985 as a collegiate gothic seminary, the High Line's strong design and history is perfect for couples looking to brush up on New York's past or get into a good book.
The rooms are spacious, and the location is wonderful as you get to look out on the green High Line. Dine and drink at the hotel's very own lush green garden, and inspect the vintage typewriters at this creative and alluring hotel.
Details: Check prices and availability
1 HOTEL BROOKLYN BRIDGE
Enjoy the waterfront views you never knew existed in New York at 1 Hotel Brooklyn Bridge. Right next to the East River, enjoy not only a luxurious rooftop bar, but cool down on those warm summer days with a dip in the amazing pool.
Have all your Brooklyn dreams come true, like date nights on the promenade or vintage shopping at the legendary Brooklyn flea market. In the evenings, go to local hot spots or pop in for late night movie screenings.
This modern hotel encompasses brightness, and will have you longing for your next romantic getaway.
Details: Check prices and availability
THE GREENWICH HOTEL
Relax, recharge, and unwind at one of the best spas and hotels in New York City at The Greenwich Hotel. This ultimate calming spa and romantic weekend getaway will tick all your boxes for an adventure of your dreams. While this hotel may be a bit pricey, it comes well approved, as it was previously owned by Robert DeNiro's father.
While each room focuses on unique natural features, couples will love the wow factor of the hotel and its artistic design. With peace and serenity centered around the design, find your happy place and take time with each other. This is one of the best romantic hotels in NYC!
Details: Check prices and availability
THE LOWELL
Based around soft neutrals and pale blues, this charming hotel isn't all about glitz and glam, but more about the finer details. With fresh flowers in every room, stunning bathrooms, and fireplaces to cozy up to, The Lowell attracts serenity and class.
Sitting on a quiet street on the Upper East Side, The Lowell is a great weekend getaway for older couples who enjoy the finer things in life, but are not interested in flashy aesthetics. This hotel offers a personalized experience to its guests, and couples will leave feeling refreshed and sophisticated.
Details: Check prices and availability
THE WHITBY
Are you looking forward to a marvelous weekend where you can have a coffee date in Central Park, admire works of art at the MET, and have a cocktail or two? Then book your room at The Whitby now! With access to the hotel's Orangery, and with an impressive book-lined drawing room, book lovers will fall in love with this vividly creative hotel.
With bright and clean detailed rooms, embrace the natural light while you snuggle up in bed. With award-winning restaurants in close proximity, experience the passionate side of New York!
Details: Check prices and availability
THE BOWERY
Oozing vibes, atmosphere, and curiosity, The Bowery Hotel feels almost like a movie set. With seduction, dark colors and plenty of leather, this couples retreat is perfect for writers, creatives, and artists who want to be surrounded by the right kind of moody feels.
With city views, this edgy hotel makes you feel like you're living in a New York loft, with exposed brick and large windows. Head to the top for an unforgettable view or get on your gym gains at the small fitness center. With outstanding service, a quirky and warm bar, The Bowery radiates brilliance.
Details: Check prices and availability
THE STANDARD, HIGH LINE
Stay in the trendy Meatpacking District, while sitting on the rooftop overlooking striking views of the Hudson River. Although all couples will love The Standard, High Line, this is particularly fun for younger couples who love a good rooftop drink and dancing.
With plenty of restaurants and a nightclub within the hotel, this is a great place to see the city and have a good party. Within walking distance to the unbelievable Whitney Museum, appreciate the artwork before going for a date night stroll on the impressive High Line. Stop by Chelsea Market for a quick snack before heading back to the simple yet modern hotel.
Details: Check prices and availability
ARCHER NEW YORK
Are you looking for a mix between artsy vibes and lively spirit? Then a romantic retreat to New York City isn't complete without a trip to The Archer! This Midtown Manhattan hidden treasure is in the heart of the city, and is just blocks from famous Bryant Park and Times Square. With industrial influence and inspiration from the neighborhood's rich past, be ready to be blown away.
With muted colors in the rooms, feel the stress fly off your shoulders in this relaxing and soothing room. Let the hustle and bustle of New York stay on the streets while the calm atmosphere of the room puts you in a peaceful state of mind. With a rooftop bar, craft cocktail spot and exciting gastro pub, you're in for a good time!
Details: Check prices and availability
THE JANE
If you're looking for a budget-worthy hotel in NYC, this is your spot. Originally built as a hotel for sailors in 1908, with cabin-designed rooms, The Jane is a fun spot for young couples or people wanting an affordable romantic getaway.
Filled with old time charm and character, pick to stay in the Captain's Cabin, which offers a private terrace and views of the Hudson River. While the rooms may be small, this hotel is intended for you to get out and explore the city with your partner in crime. See the sights, make memories, and fall in love!
Details: Check prices and availability
MORE INFORMATION FOR YOUR TRIP TO NEW YORK
WHERE TO STAY IN NEW YORK CITY
Follow us here: Facebook | Twitter | Instagram | Pinterest | YouTube | MSN | TripAdvisor | Flipboard
All articles belong to 365 Atlanta Family LLC, and all photos belong to us as well, unless otherwise noted. It's all copyrighted. Please don't repost anything elsewhere without asking me first. All rights reserved. This site uses cookies to enhance your experience.
We make no guarantees of any price listed on our site. We are not responsible for content on external web sites linked from ours, including linked resources, an external blog post, any partner site, hotel property sites, or affiliate sites. We only write about places we love in an attempt to help you in your adventures, but we can't guarantee you will love them, too.
Posts may contain affiliate links at no cost to you. Several of our trips are also compensated by the respective tourism boards for the city or state we are visiting. This never impacts how we share the destination with you – opinions are always our own and we pride ourselves on that. We do not sell links or accept unsolicited guest posts under any circumstances. Don't even ask.
United States Copyright, 365 Atlanta Family, LLC
View our Privacy Policy | Subscribe to our Newsletter | Contact Site Owner | View Terms & Conditions | About Us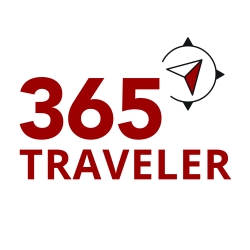 Latest posts by Beth Hoad, Staff Writer
(see all)