New York State is home to one of the best cities in the world, but there's a whole world outside of the Big Apple. From fabulous state parks, crystal clear lakes, and miles upon miles of open space and rolling hills, New York really has it all.
From relaxing and nature-filled weekends, to lakeside holidays where cookouts, sunrises, and stunning sunsets are your main activities, New York can be your adult playground. If you're looking for "Bright Lights in the Big City" filled with iconic landmarks and a thriving atmosphere, NYC is your place to be. With a great culture and lively community, New York is an adventure ready to be visited.
Here are 12 things to do in New York State that you don't want to miss!
LETCHWORTH STATE PARK
With its impressive gorge and wonderful setting, it's a no brainer that this is called the Grand Canyon of the East. Letchworth State Park is the destination spot for outdoor enthusiasts, nature lovers and those looking to breathe in some fresh air with outstanding views.
With more than two dozen waterfalls and over 66 miles of hiking trails to be explored and admired, Letchworth is the perfect destination for those seeking a little outdoor adventure. With cliffs as high as 600 feet, and green lush forest surrounding you for as far as the eye can see, experience jaw dropping beauty like no other.
Cruise the seven-mile Gorge Trail overlooking the water's edge with splendid rapids, or take it easy on the Hemlock Trail, where you'll be among over 100-year-old hemlock trees. Have a true state park experience and camp within the park and go the extra mile with whitewater rafting, kayaking and horse riding available. A visit here is one of the best things to do in New York State.
Tip: I highly recommend visiting between April and October when the weather is warmer!
Read more: 35 Great Romantic Hotels in New York State
COOPERSTOWN
Hit Hard, Run Fast, Turn Left! While Cooperstown may be small, it offers a lot of joy and treasure to the world of baseball and its fans. Visit the town honoring America's past time, and stop by to see the National Baseball Hall of Fame and Museum. Come across some of the Heroes of Baseball, and see why people from all over the world visit Cooperstown.
While this is a sports lover's dream, Cooperstown is a lovely little town with amazing restaurants and art museums like Fenimore. Fenimore Art museums offer its visitors a look into the world of art and exciting exhibits. With fun breweries and wineries to discover, stop off for a midafternoon treat while exploring this iconic town!
LAKE PLACID
Set within the Adirondack Mountains, the gorgeous village of Lake Placid, NY is beautiful year-round. In fact, Lake Placid is so good, it was used twice to host the Olympics.
Visit, enjoy and find adventure at this hub for snow sports and all things snow-worthy. Pack your skis and snowboard, get on that gondola and carve into fresh powder at Whiteface Mountain.
While the snow creates a charming setting for Lake Placid, remember that the other seasons bring a certain exploration too. When the snow melts and the sun is out, it's time to start your journey to High Falls Gorge. With beautiful views of the Adirondacks, access to stunning waterfalls and plenty of safe hiking trails, cross the steel bridge and welcome yourself into a new natural world.
Read More: OLYMPIC-SIZED FUN: 20 THINGS TO DO IN LAKE PLACID
DARWIN D. MARTIN HOUSE COMPLEX
Whether you're just passing through Buffalo or on the lookout for some architectural finds, the Darwin D. Martin house complex is ready to be seen! Designed and created by famous architect Frank Lloyd Wright, the Martin House is appreciated for much more than just its design.
With its special openness and natural color palette, this home is often categorized as one of Wright's greatest achievements and fits right into his Prairie-school era. With guided tours available, I highly suggest taking a moment to walk around this impressive structure and see the cultural significance this home has on New York state and the rest of America.
Read More: 24 GREAT THINGS TO DO IN BUFFALO NY YOU'LL LOVE
THOUSAND ISLANDS
You'll feel as though you're coming across a real-life fairytale set along 50 miles on the St Lawrence River when you visit the 1000 Islands. With over 1000 islands to be seen, this great spectacle can be admired from New York. While on land, you can see this vast area, but the best way to fully embrace this beautiful and magnificent sight is by boat!
Hop on board a scenic cruise and see lighthouses, mansions and castles that sit among the islands, and get to exploring a new part of the world that you never knew existed in America. Learn about pirates who once roamed these waters and learn about the people who originally called this place home!
Spanning all the way to Canada, this special area will be sure to blow your socks off. Be surrounded by nature, go for beautiful walks or rent kayaks to get a unique experience along Thousand Islands. See unbelievable wildlife and get exploring this New York dreamland.
NIAGARA FALLS
Feel the pressure of water on your skin and see one of America's top attractions up close and personal at this New York hot spot! Step on board the Maid of the Mist for a spectacular boat tour that brings you up close to pounding water and white frothy falls. Remember your poncho, as you're guaranteed to get a little wet while admiring Niagara Falls.
As one of the most famous waterfalls in North America, Niagara has to be at the top of your New York bucket list. For an adventure and special experience, visit the Cave of the Winds and get closer than you ever thought was possible to intense water levels and over the wooden walkways of Hurricane Deck!
While the rushing water surrounds you, take the time to relax and wander through Niagara's town. Stop by the interesting aquarium, go for hikes at Niagara Falls State Park and see many other fun attractions at this iconic American destination.
Read More: 18 CAN'T-MISS THINGS TO DO IN NIAGARA FALLS NY
NEW YORK CITY
Whether you call it NYC, The Big Apple, or The City That Never Sleeps — New York City is a must-visit.
Filled with culture, life, food and creativity, New York impresses everyone with its vibrancy that can't be beat! Whether you go to bustling Times Square, or wander from shop to shop in the West Village, New York City has it all.
Visit the iconic Statue of Liberty, or climb to the top of the Empire State Building and see views of the city you've always dreamed of. Catch a Broadway show, or spend hours looking at amazing museums, like the MoMA or the MET. From walking tours to discovering little neighborhoods like Nolita, let the adventure begin!
Rent bikes and cruise through Central Park on your way to find that perfect slice of New York-style pizza. From rooftop bars to world class dining, the options are yours. Buy souvenirs, watch lively street performers and get your cameras ready for a picture with the naked cowboy!
Read More: 31 PERFECT THINGS TO DO IN NYC WITH KIDS
LONG ISLAND
While New Yorkers have been using Long Island as a quick weekend escape for years, it's time for you to see why this place is so popular. Home to The Hamptons and Montauk, these glamorous little towns make up a portion of Long Island, and take beach living to a new level.
With pristine and untouched beaches, meander the shores for miles, and enjoy serene beauty and complete calmness. While there are plenty of extravagant resorts, there more affordable options available too. Kick back and relax at Jones Beach State Park or head to Plains Beach, where you can surf and boogie board all day!
With fantastic art museums and historic mansions to discover, Long Island is much more than just a beach town. Pop into wineries and eat delicious seafood along the boardwalk, or explore some of the small towns for a more romantic and peaceful experience.
Tip: No matter where you are on Long Island, enjoy a glass of wine while watching the sunset. The colors are so bright and there's no better feeling.
Read More: 26 THINGS TO DO IN LONG ISLAND YOU CAN'T MISS | 19 ABSOLUTE BEST THINGS TO DO IN THE HAMPTONS
GEORGE EASTMAN HOUSE AND THE INTERNATIONAL MUSEUM OF PHOTOGRAPHY AND FILM
Come to New York's third largest city by population standards, and enjoy outdoor activities all year round in Rochester. From discovering the Erie Canal and the Genesee River, to many other significant cultural landmarks, Rochester is the perfect weekend getaway.
With plenty of museums and galleries to visit, throw yourself in the deep end and discover the George Eastman House and International Museum of Photography and Film. As the world's oldest photography museum, discover popular photographs, film, and much more at this gorgeous museum and grounds.
With millions of objects, the International Museum of Photography is a leader of film and photography preservation and conservation. Wander the corridors and rooms of George Eastman's former home, and discover collections of the past, original technology, and collections of the present and future.
This cultural institution sparks creativity in every person who enters and leaves a lasting impact from the moment you leave.
Read More: 23 THINGS TO DO IN ROCHESTER NY (AND THE FINGER LAKES)
LAKE GEORGE
Lakeside living is exciting for any occasion, but even more so when it's on Lake George, New York. This upstate New York hot spot offers its visitors a special look at the Adirondacks. With crystal clear water and rugged natural areas, this protected land and holiday spot is perfect for families or those looking to relax.
Unwind and recharge on the lake sipping on a glass of wine or ice-cold beer, or head into the wild beauty with plenty of hiking and biking trails. Do you feel daring and adventurous? From fabulous whitewater rafting excursions to zipline courses, seek a thrill-seeking activity that will test your limits.
While exploring this region by land is great, I highly recommend going out on a boat and seeing Lake George by the water. With a variety of boating options, be the captain of a boat for a day, or cruise on a chartered boat and kick back all afternoon. Rent kayaks or paddle boards and explore all those hard-to-reach shores, while taking in the magnificent views.
Read More: 17 PHENOMENAL THINGS TO DO IN LAKE GEORGE, NY
HUDSON VALLEY
Sitting within natural beauty, rich culture, and miles upon miles of scenic treasure and small towns, Hudson Valley is the perfect city break. With a growing community and a fun arts and culture scene, Hudson Valley is making a name for itself, not only in Upstate New York, but in the country.
With a bustling craft beer and beverage movement, a blooming food scene and plenty of museums, theaters and arts centers, this region is coming in hot. With farmers markets, local produce and delicious restaurants to choose from, enjoy farm to table service throughout the counties.
With picturesque landscapes and views of the river, take a moment to reflect on life before returning to normal activities. Spend the mornings going for quaint walks with coffee, or put on all the gear and go for an intense hike through the valley. Pop into charming shops and find something special to bring home with you from the Hudson Valley.
THE FINGER LAKES
Let's just say, all the wine, beer and cocktail drinkers will be thoroughly happy when visiting this region! While the Finger Lakes are known worldwide for producing delicious wine, they also offer much more in terms of distilleries and breweries too! From embarking on a wine cruise to choosing a wine trail tour, it's a good time to be in New York.
The Finger Lakes boasts scenic gems, like waterfalls and state parks, that will blow you away. Take on the outside world and see for yourself why this area is drop dead stunning. You'll also find music festivals, art galleries, and theater performances here.
If you want some indoor activities to occupy your time, I couldn't think of a better place to be than the Rockwell Museum. As the only Smithsonian-affiliated museum in Upstate NY, see a beautifully restored home turned museum featuring art that is loved, celebrated, and tells an American story by The Finger Lakes arts community.
If you're looking for historical significance and a true American icon, visit the Harriet Tubman House. See where Harriet finally settled and called home after approximately 13 trips down south to save so many lives.
A visit to the Finger Lakes will be sure to impress and surprise you with so many opportunities to explore this refreshing and enthusing area!
Read More: 23 THINGS TO DO IN ROCHESTER NY (AND THE FINGER LAKES)
MORE INFORMATION FOR YOUR TRIP TO NEW YORK
WHERE TO STAY IN NEW YORK STATE
Follow us here: Facebook | Twitter | Instagram | Pinterest | YouTube | MSN | TripAdvisor | Flipboard
All articles belong to 365 Atlanta Family LLC, and all photos belong to us as well, unless otherwise noted. It's all copyrighted. Please don't repost anything elsewhere without asking me first. All rights reserved. This site uses cookies to enhance your experience.
We make no guarantees of any price listed on our site. We are not responsible for content on external web sites linked from ours, including linked resources, an external blog post, any partner site, hotel property sites, or affiliate sites. We only write about places we love in an attempt to help you in your adventures, but we can't guarantee you will love them, too.
Posts may contain affiliate links at no cost to you. Several of our trips are also compensated by the respective tourism boards for the city or state we are visiting. This never impacts how we share the destination with you – opinions are always our own and we pride ourselves on that. We do not sell links or accept unsolicited guest posts under any circumstances. Don't even ask.
United States Copyright, 365 Atlanta Family, LLC
View our Privacy Policy | Subscribe to our Newsletter | Contact Site Owner | View Terms & Conditions | About Us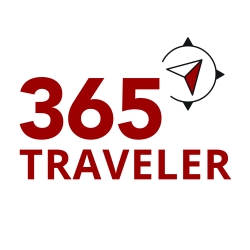 Latest posts by Beth Hoad, Staff Writer
(see all)