Whether you're looking to embark on an adventure through the Adirondack mountains or looking for an Upstate New York getaway, Lake Placid should be top of your list! Lake Placid is one of the best spots in the U.S. for outdoor enthusiasts and its spectacular views are loved by all who visit.
With magical winters and glorious summers, Lake Placid is home to amazing hiking, water sports, and skiing or snowboarding. The area hosted both the 1932 and 1980 Winter Olympics, and is surrounded by a wild and natural environment — it's no wonder locals and tourists love it here. With a charming village offering plenty of shops, restaurants and stunning lodges, pop over and see what all the hype is about for yourself.
Here are 20 things to do in Lake Placid that you don't want to miss!
MULTIPLE OLYMPIC SITES
HERB BROOKS ARENA
Stop by the ice rink at Herb Brooks Arena and see where the 1980 Winter Olympics was held, and where the Miracle on Ice occurred. Wander through the arena and learn about where Team U.S.A. Ice Hockey won a gold medal against the Soviet Union. This iconic arena is now used to host college hockey games, USA hockey events and figure skating events.
In the summer, show up to the Lake Placid Olympic Center and watch as figure skaters put on shows for an audience every Friday, or attend a summer hockey tournament put on through camps and programs. During the winter, take a guided tour of the four ice rinks and go for an ice skate at this legendary arena.
LAKE PLACID OLYMPIC MUSEUM
Lake Placid hosted the Winter Olympic Games in 1932 and 1980, and a visit to the Lake Placid Olympic Museum is where you can learn more about those games. Here you'll find amazing exhibits, see original figure skating uniforms, and walk through the Herb Brooks Arena before ending your tour.
With rooms full of memorabilia, this small yet interesting museum gives you a look into the Olympic games and some of the standout athletes of the two hosted games. See the Miracle on Ice and learn the history of Lake Placid for the first time!
Note: The Museum is currently closed for construction. In the meantime, there is a free temporary exhibit gallery titled "Totally 80 – 80 Objects from the Lake Placid Olympic Museum" that is on display at the Conference Center.
US OLYMPIC TRAINING CENTER
With free guided tours available Monday through Friday, get to know the real Lake Placid Olympic Training Center through the eyes of history.
To this day, the US Olympic Training Center in Lake Placid still stands as one of the best training centers for Olympic and Paralympic athletes. The Lake Placid Olympic Training Center is home to bobsled and skeleton, as well as freestyle skiing, among others. You also may see athletes training for boxing, kayaking, wrestling, and more. Be observant, you might see a future U.S. Olympian.
OLYMPIC JUMPING COMPLEX
Are you ready for a spectacular scene? Watch as skiers soar through the air at the Olympic Jumping Complex! From flips, spins and carefully crafted moves, see as skiers fly the length of a football field for an amazing experience.
Are you seeking adventure but aren't quite on the level of some of these fantastic skiers? Sitting right next door to the jump is a zipline that mimics the feeling and rush of the ski jump. With speeds up to 30 mph, feel the wind in your hair and dream the unimaginable!
While adventure and thrills are intriguing for many, some may want to kick back and relax. If this is you, look into the Skyride, a gondola ride which takes you to the sky deck and offers outstanding views of the high peaks of the Adirondack mountains. Enjoy and have fun!
WHITEFACE MOUNTAIN
Lake Placid isn't shy when it comes to outdoor activities, and Whiteface Mountain is the perfect excuse to enjoy nature and live in its brilliance. With fabulous ski and snowboarding trails, a tremendous terrain park and loads of fresh powder, this winter wonderland is a dream.
Whiteface Mountain was home to many alpine ski events during the Olympics, and now you can ski the same slopes as the Olympians did.
In addition to winter fun, Whiteface Mountain offers plenty of summertime activities during the warmer months too. Take the summer gondola to the top of the mountain for gorgeous views and a bit of peace and quiet in the great outdoors.
With fabulous hiking available for all levels, see the joys of the Adirondacks in person, or go for a drive on Veterans Memorial Highway. This scenic drive takes you to New York's fifth highest peak at 4,867 feet, and gives you unobstructed views through to Vermont and Canada! Hike to the peak and find a stone castle and small restaurant at the top.
MT. VAN HOEVENBERG
Connect with Lake Placid's amazing outdoor culture and its long lasting and iconic history to the Winter Olympic Games with a visit to Mt. Van Hoevenberg. Cruise down the longest mountain coaster in the United States and experience an amazing adventure.
Don't forget to visit the Lake Placid Olympic Bobsled Experience at Mt. Van Hoevenberg. With plenty more outdoor activities and attractions to please all who visit, immerse yourself in this great area with passionate locals and inspiring athletes. Finish off your exhilarating day by taking a casual stroll at the village of Lake Placid for drinks, dinner, and ice cream!
OLYMPIC OVAL
Get ready to spin, glide and skate at the Olympic Oval ice skating rink! This large and exciting speed skating rink allows you to skate round and round with friends and family. Skate where Eric Heiden won five Olympic golds and test you figure skating limits.
As one of only a few outdoor ice skating rinks left in the U.S., this Lake Placid favorite brings joy and excitement to locals and visitors all throughout the season. Whether you're a first-time skater or a pro, take time and appreciate this iconic giant rink with all who surround you. Afterwards sit down with a hot chocolate and warm up around a cozy fire.
JOHN BROWN FARM STATE HISTORIC SITE
While exploring upstate New York, I highly recommend going to the John Brown Farm State Historic Site, which was the home and final resting place for John Brown. John Brown was a famous abolitionist who fought and bravely died trying to free slaves from the south. Today, his home and resting place can be toured by the public and offers a glimpse into this man's heroic life.
Walk through the rooms with artifacts and impressive exhibits, before heading outside to the tombstone of John Brown among the stunning grounds of the property. Visit this intriguing site year-round, Wednesdays through Saturdays, with reduced hours on Sundays.
Whether you enjoy a stroll here or dive deep into history, you won't be disappointed.
HIGH FALLS GORGE
One of the best things to do in Lake Placid is to visit the High Falls Gorge in the Adirondacks. This privately-owned nature park offers plenty of hiking and waterfalls to all who visit this extraordinary park.
Whether you come in the winter, summer, or any month in between, you'll enjoy the amazing beauty here. Walk along the gorge and pass by the Rainbow Falls, Climax Falls and Main Falls in an epic, but short hike that sparks your senses and makes you feel alive. In the summertime, walk over the falls' glass floor walkway, which gives you a bird's eye view of the falls.
Find trails that suit your experience levels, listen to the birds sing and keep an eye out for wildlife that roam the forest! This is a great day trip for anyone looking for an Adirondack Adventure.
BREWSTER PENINSULA NATURE TRAIL
Ready to explore some of the best of Lake Placid? Then an outing on the Brewster Peninsula Trails is for you! Located on the shores of Lake Placid, you can enjoy hiking and biking in the summer, and cross-country skiing in the winter.
Tucked away from busy streets and towns, this little escape is close to Saranac Lake and lets you relax in a serene peace. Saranac Lake is in the tri lakes region of the Adirondacks, which also includes Mirror and Tupper lakes.
MIRROR LAKE
Set in the village of Lake Placid, Mirror Lake is the center of this community and town! In the summer, relish in long sunny days, endless hiking trails around the lake, and canoeing and paddle boarding on the glassy, clear water. After you're done on the lake, wander through the village, popping into charming shops and eating at delicious restaurants.
When the lake freezes over, the fun doesn't stop! From the 2-mile-long ice track to the sensationally fun toboggan chute, Mirror Lake is the premier winter sports destination. While the lake is thick with ice, watch as the town turns into winter escape with winter bliss spread in the air.
Visit year-round and admire the never-ending delight that Mirror Lake brings to its community and visitors.
Want to extend your Mirror Lake fun? Consider a stay at the beautiful Mirror Lake Inn! This beautiful resort and spa has everything you need for a wonderful Mirror Lake getaway.
LAKE PLACID-NORTH ELBA HISTORICAL SOCIETY MUSEUM
Fall in love with the history and significance of the village of Lake Placid with a visit to the Lake Placid-North Elba Historical Society Museum. Here, you'll discover more about Lake Placid, while exploring the exhibits housed in an old and renovated train station.
While touring the museum, you'll see everything from transportation to the relevance of the Olympics. You'll also find a section dedicated to the women of Lake Placid, and you can see vintage clothing, old photographs and artifacts.
CRAIG WOOD TRAILS
Unlike many towns in the Adirondacks, Lake Placid is always booming with adventure, people, and activities. For those looking to let loose, try something new, and bike at a high levels — it's time to try your hand at mountain biking on the Craig Wood Trails.
This fast and exhilarating trail allows riders to test their limits at a great outdoor area that's built for speed, thrill and adventure! From crazy downhill flows, jumps and banked turns, it's time to experience what mountain biking in Lake Placid is all about.
BIG SLIDE BREWERY
Let's get "hoppy" at Big Slide Brewery! With world class brews all fresh on tap, try yummy flavors — from light ales to dark stouts and everything else in between. Home to the giant IPA, farm to table dining, and exceptional service, stop by for a casual evening or afternoon pick me up.
This laid back and cool brewery offers its guests a look into the chilled out and vibey life of Lake Placid. Check out the aged wooden barrels at the bar and ask if any guided brewery tours are available. Hang outside and enjoy oysters, or come early and experience Sunday brunch at this local hot spot.
LAKE PLACID BOAT TOURS & MARINA
Explore Lake Placid and enjoy fantastic views of the Adirondack mountains with a cruise aboard an enclosed pontoon boat with Lake Placid Tours.
Take an hour-long tour of Lake Placid, and learn more about the area, the wildlife, Whiteface Mountain, and more. Perfect for all age groups, this is a fun and unique way to experience Lake Placid.
Tours are first-come, first-serve, and children under 3 are free.
ALSO IN THE REGION
Enjoy the outdoors year-round and fall in love with the natural environment during a visit to the Wild Center! See how the center is working to preserve the Adirondacks and keep it thriving for years to come. This large center has great walks, canoe trips, and an animal center to show you why so many call this special place home.
If you're a beginner hiker, but want to reach a peak of the Adirondacks, look into hiking Mount Jo! With fabulous views and just over a mile long, this is the perfect family hike to see the Adirondacks firsthand.
If you're more of an intermediate to advanced hiker, look into conquering Algonquin Peak! This is the second largest mountain in New York, and while the length isn't too concerning, the last mile will be an uphill battle through open rock and steep inclines. While this can be a difficult hike, the view is a rewarding treat.
With tubing, whitewater rafting and plenty of nature trails, visit the "Grand Canyon of the Adirondacks" at Ausable Chasm for some fun and excitement.
Enjoy the summer warmth or brisk winter cold at Santa's Workshop, open year-round in North Pole, NY. Get those Christmas lists in early!
MORE INFORMATION FOR YOUR TRIP TO NEW YORK
YOU MIGHT ALSO ENJOY
WHERE TO STAY IN LAKE PLACID
Follow us here: Facebook | Twitter | Instagram | Pinterest | YouTube | MSN | TripAdvisor | Flipboard
All articles belong to 365 Atlanta Family LLC, and all photos belong to us as well, unless otherwise noted. It's all copyrighted. Please don't repost anything elsewhere without asking me first. All rights reserved. This site uses cookies to enhance your experience.
We make no guarantees of any price listed on our site. We are not responsible for content on external web sites linked from ours, including linked resources, an external blog post, any partner site, hotel property sites, or affiliate sites. We only write about places we love in an attempt to help you in your adventures, but we can't guarantee you will love them, too.
Posts may contain affiliate links at no cost to you. Several of our trips are also compensated by the respective tourism boards for the city or state we are visiting. This never impacts how we share the destination with you – opinions are always our own and we pride ourselves on that. We do not sell links or accept unsolicited guest posts under any circumstances. Don't even ask.
United States Copyright, 365 Atlanta Family, LLC
View our Privacy Policy | Subscribe to our Newsletter | Contact Site Owner | View Terms & Conditions | About Us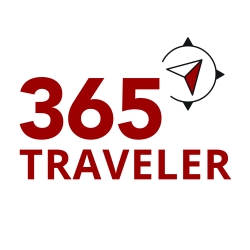 Latest posts by Beth Hoad, Staff Writer
(see all)