Take yourself on an adventure and see the bright side on Staten Island. With amazing activities to see and do in Staten Island, get excited and see not only one of New York City's five boroughs, but the southernmost borough too. Eat your heart out at fabulous Italian restaurants, take in views of the city skyline, and immerse yourself into a new culture of New York.
Go for a day trip or enjoy a long weekend, where you can pop into historic museums, dine by the water, and explore acres of parks. Whether you take the short ferry ride from New York City or drive from Brooklyn over the Verrazano-Narrows Bridge, see how this so-called forgotten borough is making a comeback and attracting quirky and cool personalities.
Here are 13 of the absolute best things to do on Staten Island that you don't want to miss!
CATCH A STATEN ISLAND YANKEES GAME
Cheer on the home team at Richmond County Bank Ballpark for an exhilarating afternoon or evening game! With post game fireworks, tasty snacks and drinks, see minor league players put on a show and hopefully pull out a win while you're in Staten Island.
From home runs to strikeouts, see America's favorite past in the present. With close proximity to the ferry terminal and offering an evening of fun that you won't forget, get to the ballpark and see the Staten Island Yankees. This activity is great for families, baseball fanatics and first time ballpark visitors.
Grab yourself a corn dog, raise that foam finger and have a blast.
TOUR THE JACQUES MARCHAIS MUSEUM OF TIBETAN ART
Find yourself in a new dimension at one of the most renowned Tibetan art museums in the United States, the Jacques Marchais Museum of Tibetan Art. Delve deep into art and culture, where you will see the importance, beauty and allure of Tibet and Himalayas.
See Tibetan flags and fall witness to replicas of Monasteries, all by the hands of famous art collector and expert Jacques Marchais. From its authentic artifacts, paintings and much more, gain understanding of Tibetan culture, heritage, and practices at this unique and endearing building.
Check to see if there are any in-person events, such as meditation classes and Tai Chi lessons being offered on the grounds. Learn something new and see the power of this amazing space by yourself or with others with this wonderful and connecting experience.
ENJOY A GUIDED TOUR OF THE BOAT GRAVEYARD
While the "No Trespassing" signs may scare you away, I highly suggest getting as close as you can, or scheduling a guided tour, to see the boat graveyard on Staten Island. Watch as photographers, boat enthusiasts and history lovers flood to the scene, where rustic boats float in the water at his abandoned area.
See boats that were sent here after World War II and unpack the history that encompasses them. Look as boats are slowly inching down into the water, where rust takes over and native birds create their new homes. Originally these boats were meant to be dismantled by the marina, however as more boats came, there were not enough hands to handle the process and the rest were deserted.
This may not be an official attraction, so ask locals and do some due diligence for the best lookout spots.
REVEL IN SOME NEW YORK HISTORY
When it comes to history you can find quite a bit in New York City, but did you know Staten Island is filled with it too? All you have to do is visit Conference House, a 17th century restored home that has been named a National Historic Landmark.
A 1776 peace conference, attended by the likes of John Adams and Benjamin Franklin, was held in this home. The purpose of the conference was an attempt to end the Revolutionary War. The Conference House Museum is open on weekends for tours.
If you're interested in seeing beautiful buildings filled with artifacts, culture and history, stop by the Staten Island Museum. Wander through a retired seamen dormitory and see exhibits that will blow you away. Find out about the first inhabitants of Staten Island, look into the natural science of this region, and discover something you never knew before.
Finally, make sure to stop by the National Lighthouse Museum, dedicated to lighthouses though various models and exhibits. The 1912 USLHS foundry building is open to the public and includes 2,400 square feet of museum exhibits. Self-guided tours throughout the year, and seasonal lighthouse boat tours are offered here (more below).
TAKE A BOAT TOUR AT THE NATIONAL LIGHTHOUSE MUSEUM
Have you been wanting to learn about America's lighthouses? Take a quick tour at the National Lighthouse Museum, where you will learn about the fascinating history and technology of lighthouses. Look through exhibits like the Beacon of Time, Supplying the Nation's Light Stations, and more, and understand the advances we have made throughout time.
Get your sea legs ready and visit lighthouses not visible on land with a boat tour from the national museum. Get up close to fabulous lighthouses and listen to tour guides who will provide interesting information and fascinating stories to all its passengers. See more of the island and maybe get a quick look at the Boat Graveyard too!
RIDE THE STATEN ISLAND FERRY
See New York City in all its glory on the free Staten Island Ferry. Cruise through the New York Harbor from the southernmost borough to NYC and take in the best views of the city. This is one of the biggest forms of transportation for New Yorkers, and it's great for anyone looking to get back and forth while on vacation.
Keep your eyes peeled as you'll have up close views of Ellis Island and the Statue of Liberty. If you want the best views, head to the top deck, where you can even see Governors Island to the east. With ferries running every 15-20 minutes, always be ready for a quick adventure.
With New York Harbor sitting in the middle of 23 national parks and nationally recognized historic sites, this is the perfect time to see the beauty of New York come together with Staten Island. Purchase drinks and snacks on board, and take in the wonderful scenes all around you!
SOAK UP THE SUN AT GREAT KILLS PARK
Nothing beats relaxing under the sun and breathing in some fresh air. With over 500 acres to explore, find a little piece of paradise in Staten Island at Great Kills Park. Managed by Gateway National Recreation Area, this park is well maintained and offers its guests endless activities.
Dip your toes in the water or go for a quick dip at the park's life guarded beach, or simply hike or bike on the multipurpose path that allows you to discover more. With fishing areas, a boat launch, and bright colors around you, you're sure to find something special at Great Kills Park.
Whether you venture here solo or bring friends and family, lay out a nice blanket and enjoy a picnic in a wide open space. From playing beach games to throwing a frisbee, this is the perfect excuse to be outside during any season.
EXPLORE HISTORIC RICHMOND TOWN
Have you always wanted to time travel? Now is the time! Step into a real life living history museum and get ready to be in the 1600's when you visit Historic Richmond Town. See what life was like when the Dutch first came and settled here by exploring the 15 restored buildings, and look around at how time has changed over the past few hundred years.
Get to know Staten Island deeper through amazing artifacts, pictures and architecture at this cultural institution. Stop by the courthouse and general store for an authentic look into people who lived here and made their mark on America!
Do you have a sweet tooth? Speaking of historic wonder and yummy treats, make sure to try a Charlotte Russe at Holtermann's Bakery. Get it while it's still around, as Holtermann's is one of the only places still creating this baked good with roots from France. With plenty of desserts to choose from, this family-owned shop will rock your world.
VISIT THE ALICE AUSTEN HOUSE
The Alice Austen House Museum is a dreamy and whimsical home-turned-museum that is waiting for you to step through its doors and look into the world of one of New York's most celebrated photographers. This charming cottage's appeal is not just an ode to its colonial style, but celebrates the life and achievements of Alice Austen.
Wander through rooms and see how Alice's home was not only her studio, but in a way, a muse to her work. Today, you can explore the permanent collection of Alice's revolutionary work with three rotating exhibits that deepen and intersect the museum as a whole. Understand who Alice was, the world she lived in, and connect that to the world today.
SEE THE ANIMALS AT THE STATEN ISLAND ZOO
The Staten Island Zoo might be little, but it's mighty. Get to know some cool animals and see plenty of reptiles and creepy critters for a few hours of fun! With a large rattlesnake collection, see various species and uncover the truth of these slithering reptiles. This family-friendly activity is engaging for everyone, and the zoo's educational programs are perfect for future zookeepers and animal lovers.
Check out Chuck, Staten Island Zoo's most iconic groundhog, who has been 85% accurate on all weather predictions. Then see the bright colored tails of the peacock before popping into the small aquatic aquarium. This zoo is extremely affordable, and while you may not see big animals like elephants and giraffes, it's the attention to detail and their love for the small creatures that makes it great!
Attend one of the zoo conservation events, and don't be afraid to ask questions about the zoo's practices. From watching birds soar through the air and snakes slither and rattle, to digging out on dinosaur day, children will fall in love with the zoo and experience plenty of fabulous memories.
SCHEDULE A GHOST TOUR OF SNUG HARBOR CULTURAL CENTER & BOTANICAL GARDEN
Normally, the Snug Harbor Cultural Center & Botanical Garden allows you to bask in a serene oasis where glowing gardens and cultural buildings enrich your life, but did you know you can do more? Feel the spirits and learn the Tale of the Matron if you dare!
Walk through some of the spookiest buildings in Staten Island and see if you have what it takes. Check online for bookings and remember to see other events offered, as Snug Harbor is the spot in town offering fun activities for all ages. See historic buildings, learn plenty of stories and connect with the garden at this fantastic cultural spot.
Do you want to find your zen space? Then make sure to stroll through the Chinese Scholar's Garden. With guided tours available, find inner peace among the pretty flowers and koi ponds, while chilling out by the authentic Chinese gardens built in Staten Island.
RIDE YOUR BIKE THROUGH FORT WADSWORTH
See the Verrazano-Narrows Bridge from a different angle while visiting one of the oldest military forts in all of America, Fort Wadsworth. This now-public park offers great views and amazing recreational activities for all its visitors. With views of Manhattan and Brooklyn in the distance, it's time to tighten your helmet and get biking.
With lovely paved roads and plenty of history to uncover, Fort Wadsworth is a quiet and pretty place to spend an afternoon. Come with children, families and friends for a leisurely bike ride and picnic, and make time to pop inside the fort. Keep your eyes peeled for goats in the summer, these little guys are used by the National Park Service to clear thick weeds and provide natural sprucing services!
DINE WITH GRANDMA (SERIOUSLY!)
Are you looking to taste more cuisines and flavors? Well get yourself ready to eat with the Nonnas of the World at Enoteca Maria. Eat food passed down through generations of grandmothers ("nonnas") around the world at this diverse restaurant.
Try delicious meals from nonnas from around the world with authentic recipes, who prepare and cater delicious food for guests to experience new cuisines. See how food and culture intertwine and look for cooking classes that inspire diverse groups to share that background through meals that bring us together. Get ready to enjoy culture, food and an amazing experience!
MORE INFORMATION FOR YOUR TRIP TO NEW YORK
WHERE TO STAY ON STATEN ISLAND
Follow us here: Facebook | Twitter | Instagram | Pinterest | YouTube | MSN | TripAdvisor | Flipboard
All articles belong to 365 Atlanta Family LLC, and all photos belong to us as well, unless otherwise noted. It's all copyrighted. Please don't repost anything elsewhere without asking me first. All rights reserved. This site uses cookies to enhance your experience.
We make no guarantees of any price listed on our site. We are not responsible for content on external web sites linked from ours, including linked resources, an external blog post, any partner site, hotel property sites, or affiliate sites. We only write about places we love in an attempt to help you in your adventures, but we can't guarantee you will love them, too.
Posts may contain affiliate links at no cost to you. Several of our trips are also compensated by the respective tourism boards for the city or state we are visiting. This never impacts how we share the destination with you – opinions are always our own and we pride ourselves on that. We do not sell links or accept unsolicited guest posts under any circumstances. Don't even ask.
United States Copyright, 365 Atlanta Family, LLC
View our Privacy Policy | Subscribe to our Newsletter | Contact Site Owner | View Terms & Conditions | About Us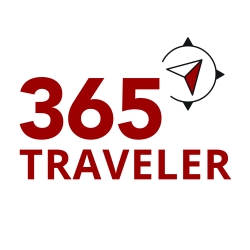 Latest posts by Beth Hoad, Staff Writer
(see all)