Welcome to New York City's largest borough, where you can explore the streets of Queens to find endless cultures and diverse backgrounds. Home to compelling museums, quirky shops and entertaining zoos and parks, you'll find a world of wonder in Queens.
With a bustling food scene, don't be afraid to try everything from Nepalese to Dominica cuisines, in this ever growing melting pot. Venture into Queens for a long weekend or day trip and stop by famous sites like Citi Field, or lounge by the ocean for a laid back beach day. With infinite opportunities to enjoy good food, understand new cultures and appreciate worldly museums, New York State's Queens borough might be perfect for you!
Here are 15 things to do in Queens that you don't want to miss!
MUSEUM OF THE MOVING IMAGE
Head into the hip and trendy neighborhood of Astoria in Queens and enter a high-tech space that blows your socks off when you visit the Museum of The Moving Image. Watch as historic movies and television shows are brought to life through interactive exhibits and technological miracles. Marvel at iconic costumes, like Freddy Krueger's shirt from Nightmare on Elm Street, and feel the essence of film all around you.
With permanent exhibits, like the Jim Henson Exhibition, featuring his famous work with the Muppets, all ages will find the Museum of Moving Image a joy and spectacle. With a private screening room, get an inside look at interviews and conversations with celebs before you head out into the big city.
Have a go at sound and film editing in booths to test your skills. Who knows, there might be the next major composer or film producer among you.
ROCKAWAY BEACH, PARK AND BOARDWALK
Throw on your shades and rub on that SPF 50 as Rockaway Beach is open for season come Memorial Day through Labor Day. Known as New York City's top beach, it's time to relax, get your tan on and have a cold swim in the ocean.
Encompassing nine neighborhoods of Queens, watch as the beach and boardwalk come alive with surfers, tourists and locals, who all enjoy a bit of sun, salt and fun. With a park and playground found along the shores, watch on as children play classic beach games or enroll in surf schools and find a new hobby.
Grab some snacks or fabulous meals from a plethora of restaurants and food stands lining the boardwalk, or bring coolers packed with sandwiches for an ideal beach day. It's time to let the good vibes roll in with that summer sun!
In our opinion, there are two great money-saving options for exploring NYC. If this is your first visit then opt for the New York CityPASS. It offers five popular tourist stops for one low price. If this isn't your first visit, you are staying for more than a few days, or you are with kids and need a lot more flexibility then opt for the New York Sightseeing Pass. Pick Day Passes or the FLEX Pass, and then select from over 150 different attractions, big and small.
THE NOGUCHI MUSEUM
With a wide variety of Japanese American art by artist Isamu Noguchi, the Noguchi Museum is outstanding. The museum features an outdoor museum and pieces of art that take you through time, culture, and inspiration. View remarkable sculptures, models and exhibits that will encompass your thoughts and take you through a world of creativity.
The Noguchi Museum is near the Socrates Sculpture Park in Long Island City. Spend the day wandering from museum to park and admiring the grand sculptures and artistic treasures that surround you. This is the perfect time to enjoy some outdoor activities on a summer day, or share a moment with someone special in the cooler months.
QUEENS BOTANICAL GARDEN
Sometimes a little piece of paradise is closer than you think. Bursting with peace and serenity, the Queens Botanical Gardens offers 39 acres of pure bliss to explore, discover and unearth. With 25 wonderful gardens to meander through, take your time and find inner peace in the Queens oasis.
Take pictures in the picturesque wedding garden or simply admire the first bloom of the year filled with bright colors and vibrant gardens. Smell the fresh flowers and bask in the fragrance of clean and pure energy. With a gorgeous bee garden and impressive herb garden, flower lovers and garden enthusiasts have found their spot.
Tip: Bring a little picnic and relax on the ground as the busy city surrounds you.
Looking for online tickets to attractions or cool tours offering insider info? Get Your Guide is our go-to resource for online purchases. Yes, there are a lot of NYC tours listed on their site…but here are the 7 most popular. They have sensational ratings, but book them now because they do go fast!
FLUSHING MEADOWS CORONA PARK
Featuring the Queens Botanical Garden, the New York Hall of Science, the Queens museums and much more, Flushing Meadows Corona Park is actually larger than Central Park. Home to the 1964 World's Fair, Flushing Meadows is a top attraction in Queens and offers plenty of fun and engaging options to its guests.
Whether you go for a casual stroll or walk with a purpose, find your way through the park and experience Queens. Stop for a quick snack at one of the many food trucks before popping in for a quick game at Citi Field or simply people watch and gaze at the world around you.
Keep your eyes peeled for pop culture reference, as this lovely park has been used in movies like Men in Black and Two Weeks Notice.
JAMAICA BAY WILDLIFE REFUGE
Pack those binoculars and keep your eyes peeled for the best bird sighting adventure of your Queens dreams when you visit the Jamaica Bay Wildlife Refuge. From birds in migration to the occasional glimpse of rare birds, set your position and wait for the birds to descend.
Go for a walk around the West Pond and find trails that take you off the beaten path of busy New York streets. Keep an eye out for signs describing which birds will be in each location and area. Make sure to visit the nature center, as guides will recommend places where you'll find the best birds and tell you the best spots in the refuge.
Tip: Wear comfortable walking shoes, as some of these trails and walks can be over 2 miles long.
NEW YORK HALL OF SCIENCE
Enter the New York Hall of Science and be engrossed in yet another building built for the iconic 1964 World's Fair in New York. Get your thinking noggins rolling and get prepared to learn about the wonderful world of science. This family-friendly museum will have sparks flying, no matter your age.
Enjoy workshops and specialized programs, with New York's Hall of Science offering 100,000 square feet of indoor activity space. From understanding the evolution of earth to kick starting a STEM career, learn freely and embrace science in the best way possible.
Create your very own experiments in the Design Lab and find hidden truths about planets that soar high above in space. Invent what a new type of science looks like to you, and see how the littlest things in everyday life can be related to science and how it interacts with your life. Find new opportunities and see, build and create a new world today!
GANTRY PLAZA STATE PARK
Overlooking the East River, with spectacular views of Midtown Manhattan, get ready to relax at Gantry Plaza State Park. Wander around 12 bright and beautiful acres while enjoying backdrops featuring the Empire State Building.
From morning coffee strolls along the riverfront to vibrant and effervescent sunsets, enjoy this gorgeous park in the middle of a bustling city. Breathe in the fresh air while you people watch, or take a picnic and sit with friends and family among fresh blooms and lush gardens.
Get your selfie sticks ready and take a picture with the famous Pepsi-Cola sign that's been a landmark since 1936. Feel free to have a little workout, join in on a game of basketball or watch as children climb the jungle gym in the playground. A visit here is one of the best things to do in Queens!
VISIT JACKSON HEIGHTS NEIGHBORHOOD
I highly suggest taking some time out of your busy Queens trip to see the diverse neighborhood of Jackson Heights. From delicious Asian supermarkets to lively and colorful Latino dancing halls, Jackson Heights is bustling with culture and lifestyles.
Shop til you drop with boutiques lining the streets or read a book at a cool coffee shop with locals all around you. Try some of New York's best street food with vendors from Mexico, Columbia, India and much more, and experience the flavors of Jackson Heights. Whether you stay in Jackson Heights or just visit for a day, you'll be in for a treat!
MOMA PS1
Search for innovation and contemporary art at the MoMA PS1. With strong ties to music, technology, photography, and performance, look inside creative expression and find a new passion. Not only is the MoMA PS1 a cultural institution, but it's one of the oldest and largest nonprofit contemporary art institutions in the world.
See local artists and discover unique exhibits that share common interests with Queens and cities in New York. With thought provoking art and captivating displays, spend a few hours uncovering something mind blowing and special.
If you visit during the summer on a Saturday, get ready to dance and move to the beat at the courtyard's music series. With special guests and fabulous performances, this is the perfect time to let loose and have fun with the music.
QUEENS ZOO & AQUARIUM
Listen to the bird's chirp and wave hello to some of the great animals of North and South American animals at this small yet lovely museum in Queens. The Queens Zoo & Aquarium is a family-friendly zoo that's perfect for children. With significantly smaller crowds than the bigger zoos of New York, your kids can see animals up close here.
Fancy a look into the wonderful wet and wild side of Queens? Stop by the aquarium for a quick feeding of the sea lions or see the power of the American Alligator. With a core belief system based on conservation and preservation, ask the staff great questions and learn more about these fabulous animals.
QUEENS MUSEUM
Head into fabulous and diverse Flushing Meadows Corona Park and find yourself within the sleek and modern building of the Queens Museum. With exhibits focusing on art, design and architecture, gaze at plenty of pieces that are related to the 1964 World's Fair.
Have you ever wondered what the city of New York was like back in the day? Take a trip down memory lane at the museum's highlight exhibition, the "Panorama of New York City." Enter a large room where you see the 5 boroughs of New York during the 60s, featuring never before seen buildings and layouts. See how the past has determined the present and will lead to the future.
Open your eyes to the fine arts and see a changing world in the Queens Museum. Check online to view upcoming exhibitions and reserve your free ticket and time slot.
ALLEY POND PARK
Welcome to the second largest park in Queens and home to some of the oldest and tallest trees in the entire city. With a flourishing environmental center at Alley Pond Park, you'll find plenty of outdoor treasures and activities in this great park.
With an adventure course focusing on high ropes and team building activities, come with family, friends or colleagues on an adventure that takes you through all the thrills. Hike on trails and see the untouched side of New York with bright greens, lush gardens and calm, clear water.
Take an Urban Park Ranger tour and see first-hand some of the impressive trees that this park calls home. Play at the park, or simply grill out at this natural oasis.
THE LOUIS ARMSTRONG HOME MUSEUM
Honor the life and legacy of legendary jazz entertainer Louis Armstrong at The Louis Armstrong Home Museum. See the life he lived, the struggles he faced, and the amazing music he created and performed. Wander through the halls and rooms of his last home and discover his theories on the world, neighborhood, and music.
Look at Armstrong's impressive archived collection of work that is now intended to educate, inspire and preserve the love of art, performance and music. Gather around this unbelievable home, speak with tour guides and chat with locals about the importance of this museum in the cultural and historical landscape of today.
In our opinion, there are two great money-saving options for exploring NYC. If this is your first visit then opt for the New York CityPASS. It offers five popular tourist stops for one low price. If this isn't your first visit, you are staying for more than a few days, or you are with kids and need a lot more flexibility then opt for the New York Sightseeing Pass. Pick Day Passes or the FLEX Pass, and then select from over 150 different attractions, big and small.
GOTTSCHEER HALL
Come hungry, leave happy! From domestic and international beer halls to worldwide spirits, get tasting some of the best drinks at Gottscheer Hall, where people and community work together to make the experience possible.
Listen to great music, have a little dance and taste some of the best German cuisines in Queens. Whether you're popping in for a quick meal at the bar and grill or showing up for an occasion, the Gottscheer Hall will be one to remember.
MORE INFORMATION FOR YOUR TRIP TO NEW YORK
WHERE TO STAY IN QUEENS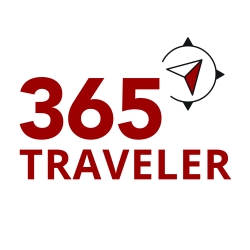 Latest posts by Beth Hoad, Staff Writer
(see all)