Do you consider yourself a foodie? Do you travel to discover new flavors? Because if so, New York City offers delicious options to satisfy all your cravings! Are you looking for that perfect ambiance mixed with drool-worthy food, or do you want to sit in a food market with plenty of options and watch the world around you?
Whether you're searching for that classic piece of New York pizza, or you're in the market for anything and everything, NYC food truly is a melting pot of exploration. While some of the restaurants in NYC are famous because of movies and TV shows, others have gained reputations as renowned food institutions for their well-rounded cuisines and culture.
Here are 18 famous places to eat in NYC that you just can't miss!
TAVERN ON THE GREEN
New York City has plenty of fabulous dining options, however there are only a few famous ones in Central Park. Tavern on the Green has definitely changed over the years, but at its heart it still remains a dazzling establishment with gilded characteristics that hosted John Lennon, Grace Kelly and many more stars.
With a beautiful courtyard and outdoor bar, this historic property illuminates under the moonlight and the food is delicious too. For 75 years, this restaurant was the epitome of luxury and lavish lifestyles. Today, this modern farmhouse brings light to central park and is a gem that needs to be seen.
Read More: 20 FUN & MEMORABLE THINGS TO DO IN CENTRAL PARK
LOMBARDI'S
Calling all pizza lovers! For an authentic experience, pop into Soho and eat at Lombardi's, the first pizzeria in the U.S. Whether you dive into this pizza joint solo, or come with friends and family, make it a pizza party with plenty of pies and calzones.
Come and eat at its original location and see how Gennario has elevated the pizza game, straight from Naples to the streets of New York City. Whether you prefer a classic margarita or love all the toppings, Lombardi's will take you through a cultural food experience through time.
Enjoy a slice of history!
While you're in NYC, you might also love these food-related adventures!
NATHAN'S FAMOUS
Get yourself to Coney Island and devour Nathan's Famous sizzling hot dog, crinkle cut fries and battered corn dogs! With original subway tiles and its legendary sign still intact, snap a picture and dig into fried goodness. Opening its door in 1916, this frank joint has stayed true to its roots, with just a few additions over the years.
Head down on the 4th of July for the annual food eating competitions and sit amongst cheering crowds and ambitious competitors. Whether you take your corndog and walk along the boardwalk or grab a table outside, enjoy a day making new memories at the flagship restaurant.
MARIO'S RESTAURANT
If you are looking for old school Italian food, then you've met your match at Mario's. With a signature red sauce that has been around since 1919, Mario's will have you reminiscing through time with its eclectic decor and authentic Italian cuisine.
From delicious neapolitan pasta to veal marsala, eat your heart out and feel guilt-free at one of the oldest restaurants in the Bronx. With statues and oil paints covering the walls, order an Italian feast and don't stop! Save room for dessert if you have a sweet craving!
KEENS STEAKHOUSE
Step into glamor and vintage vibes at this remarkable steak restaurant in New York. With wood panel walls and ceilings hung with pipes, Keens Steakhouse has served President Teddy Roosevelt, Babe Ruth, Albert Einstein and many more influential people over the years.
With dark interiors and a moody atmosphere, prepare for an unforgettable meal. From mutton chops to enormous sirloin steaks, enjoy USDA prime grade meats in this snazzy restaurant. Search for its famous pipe room and ask about its once-exclusive Gentlemans Club.
Sip on wine at the bar, dine by the fireplace and be present at Keens.
TOM'S DINER
Grab your friends, order some good grub, and recreate scenes from the popular sitcom Seinfeld. Whether you are in the mood for a hearty breakfast or a juicy burger for lunch, Tom's Restaurant is a great place to experience an original mom and pop diner in New York City.
Feel instantly at home at this family-run restaurant and try a selection of great food while connecting with friends and family. Whether you're a Seinfeld fan or looking to connect with a good group of people, Tom's hospitality and food will hit all the right spots. (Get ice cream for dessert!)
MAGNOLIA BAKERY
Producing some of the best cupcakes in the world, Magnolia Bakery in the West Village is an absolute delight. Jumping to stardom after a short cameo in Sex and the City, swing by for a sweet treat, picture and find out for yourself about the "deliciousious phemenola" deserts.
With locations all over the Upper West Side, all you have to do is have a cup of their famous banana pudding to be a committed fan. Luckily, Magnolia now ships its pudding and cupcakes nationwide, so you can enjoy these yummy sweets in the comfort of your home.
This once-small little bakery has made its way into the top NYC food hot spots, and a trip to the city isn't complete without seeing it.
GRAND CENTRAL OYSTER BAR
The world is your oyster in New York City at Grand Central Oyster Bar. Make your way over to beautiful Grand Central Station and get shucking! This 103-year-old NYC food spot offers something special to all its customers and its design is quite unbelievable. Sit under vaulted ceilings, be dazzled by beaming tiles and grab a seat at the counter for lots of seafood..
This charming oyster bar and restaurant delivers awe-inspiring freshness and its ambiance really sets the mood. Feel tucked away in the vaults and choose from over 3 dozen different kinds of oysters. Emerge into Grand Central feeling full, refreshed and ready to discover more of the city.
Check online for opening hours, as Grand Central Oyster Bar is currently closed on Saturdays and Sundays.
MAMOUN'S FALAFEL
Who doesn't love good and authentic falafel? While today you can get falafel from hundreds of places in New York City, Mamoun's in Greenwich Village is the OG spot for cheap, delicious and tasty food. With family recipes from Syria, Mamoun's small shop on MacDougal Street has expanded to multiple locations because of great flavor and tasty options.
Popular with many New York locals, including musicians and actors, Mamoun's recipe has always stayed the same and continues to be a staple for Middle Eastern cuisine in the city.
SARABETH'S
Brunching has never been so easy and so good! Starting as a small New York bakery, Sarahbeth's has created a household name for itself as a trendy brunch, lunch and dinner spot. Look at how chef Sarahbeth Levine's dreams have come true and dine at one of the chic restaurants.
Take yourself on a Central Park stroll before having tasty popovers, mimosas and good laughs. With beautiful views of the park and the occasional celebrity guest, it's time to get dressed up and enjoy a fancy outing. Get a taste for the city in its most iconic area.
RUSS & DAUGHTERS
Dive deep into Jewish culture and get appetizing! Appetizing is known as "the foods one eats with bagels," and at Russ & Daughters, you get to enjoy fresh bagels with a variety of smoked and cured salmon, scrumptious cream cheese and much more.
Serving the highest quality appetizing food, this is the easiest and most delicious breakfast. Eat it on the go and live life like a true New Yorker. Now into the fourth generation of owners, Russ & Daughters has created a culinary and cultural destination for all its guests to appreciate!
STARDUST DINER
1,2,3 Testing, Testing! Jam out in Times Square to singing wait staff, while eating in at the 50's-themed Ellen's Stardust Diner. This retro spot holds plenty of New York memorabilia, and is one of the only restaurants in New York that sticks it completely to the theme. With posters of the Miss Subways on the wall, a drive-in theater and much more, hop back in time for a ball.
Owned by an original Miss Subway, families with children will fall in love with the thrilling and exciting performances. Order yourself some food from the griddle, watch a fantastic show and cheerfully giggle while catching the confetti!
Read More: 14 REALLY AMAZING THINGS TO DO IN TIMES SQUARE
KATZ'S DELICATESSEN
Filled with culture, delicious food and a lively atmosphere, Katz's Delicatessen is a New York City institution. Serving up great food since 1888, Katz's stays true to its Jewish deli-style roots and you're in for a ride. From its famous hand-sliced, gigantic pastrami on rye, to other outrageously tasty soups, breads and much more, Katz's has to be top of your list.
While the food alone is an excellent reason to visit Katz's, it's been used in many famous movies, like When Harry Met Sally. Sit in the cafeteria, surrounded by celebrities on the walls and imagine being on set at this staple food spot. Don't be afraid to try something new and leave absolutely stuffed to take on the city.
THE RAINBOW ROOM
Sitting 65 stories high in the Rockefeller Center, take a seat at the iconic Rainbow Room, where the atmosphere is electric and you'll experience true glamor. Dress to the nines and dine in pure luxury at one of the first lavish nightclubs in New York City.
Overlooking the city skyline, embrace spectacular views while you enjoy a unique and locally-sourced meal before dancing in the renowned crystal ballroom. Look your best and embark on a journey through time to appreciate this city landmark with roaring laughter and good vibes.
SYLVIA'S RESTAURANT
Are you in need of some soul food, because Sylvia's is the Queen! From fried chicken and waffles to catfish fingers and yummy cornbread, go visit Harlem and make the stop into this community favorite restaurant. With some of the best home cooking around, it's no wonder celebrities and presidents love this place!
Always check online for deals, as they have daily specials, as well as Gospel Sundays and Live Music Wednesdays. This iconic restaurant is a part of New York's Food history, and its diverse menu offers something for its guests to gush home about.
MCSORLEY'S OLD ALE HOUSE
Take a gander through the trendy East Village and come across one of the oldest bars in NYC — McSorley's Old Ale House. Beginning as an Irish workingman's saloon, this historic pub has entertained President Abraham Lincoln, President Theodore Roosevelt and many more. Choose between light and dark beer and read the walls for interesting stories over the years.
With dark walls, sawdust on the floor and old wooden tables, McSorley's has remained virtually unchanged. Stop by for an afternoon ale, where you can catch up with friends, chat with the bartender or have a solo dive into history!
CHELSEA MARKET
Filled with plenty of options in the middle of the popular Meatpacking District, the Chelsea Market is your one-stop-shop to a world of flavor. From casual cafes and small gifts shops to bustling food vendors, like Los Tacos No 1, eat diverse food and broaden your palate to more.
Buy local fish, try cheese from France or enjoy a meal with family and friends at this indoor food hall. The beautiful brick building is loaded with history and its rustic charm appeals to all. Wander the halls, experiment with flavors and get down in the Meatpacking District.
HALAL GUYS FOOD CARTS
If you go for a walk in any major New York park or stroll the busy streets, chances are you'll come across the Halal Guys food carts. While these food carts started as a means to give communities great food at an affordable price, they quickly rose to stardom because of their tasty options and ease.
Serving delish Middle Eastern sandwiches, food platters and much more, eat food on the go while exploring. Make sure to ask for the white sauce! If you're really interested, see the Halal Guys on NYC street food documentaries. Once you experience the Halal street cart, you can call yourself a true New Yorker!
MORE INFORMATION FOR YOUR TRIP TO NEW YORK
WHERE TO STAY IN NEW YORK CITY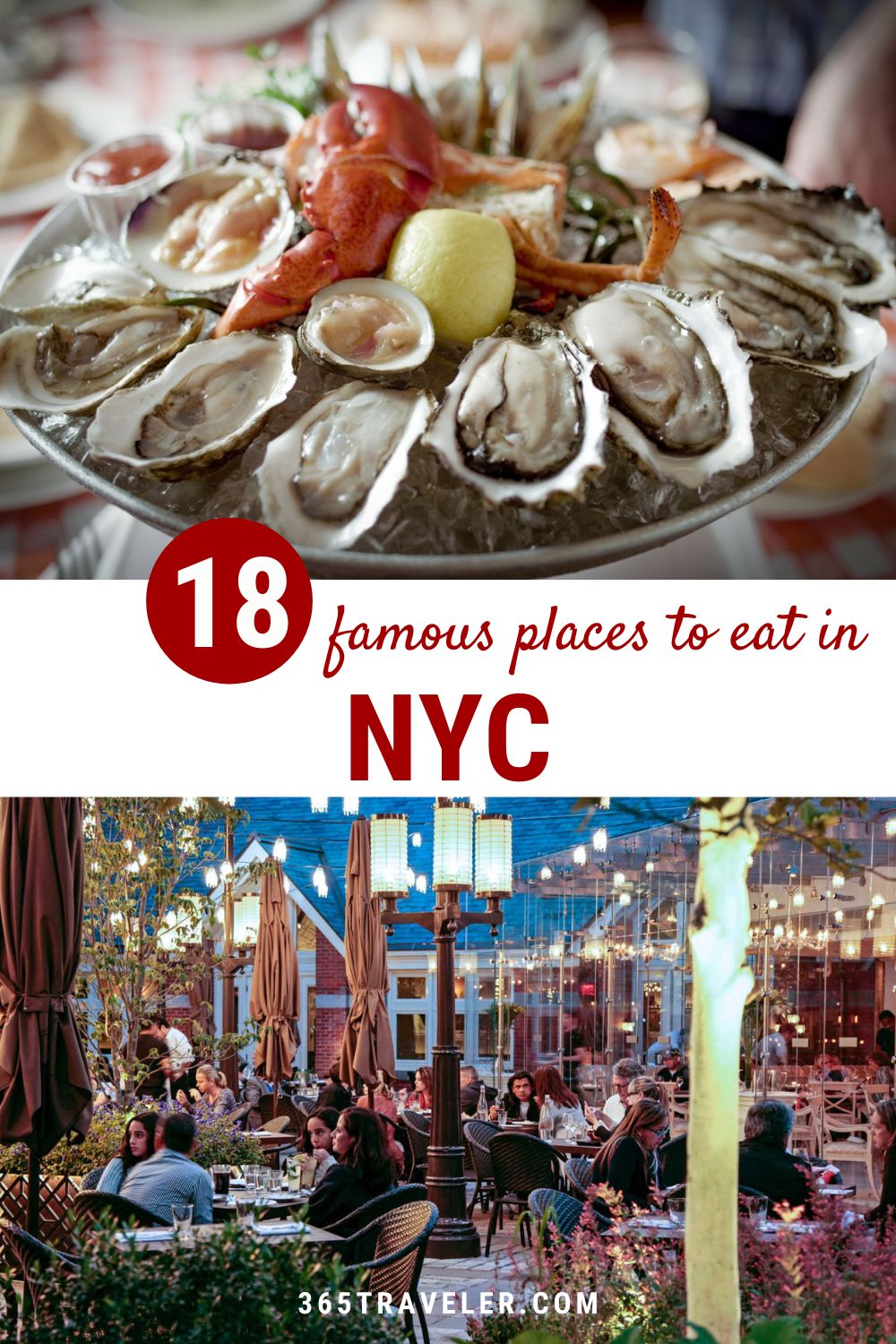 Follow us here: Facebook | Twitter | Instagram | Pinterest | YouTube | MSN | TripAdvisor | Flipboard
All articles belong to 365 Atlanta Family LLC, and all photos belong to us as well, unless otherwise noted. It's all copyrighted. Please don't repost anything elsewhere without asking me first. All rights reserved. This site uses cookies to enhance your experience.
We make no guarantees of any price listed on our site. We are not responsible for content on external web sites linked from ours, including linked resources, an external blog post, any partner site, hotel property sites, or affiliate sites. We only write about places we love in an attempt to help you in your adventures, but we can't guarantee you will love them, too.
Posts may contain affiliate links at no cost to you. Several of our trips are also compensated by the respective tourism boards for the city or state we are visiting. This never impacts how we share the destination with you – opinions are always our own and we pride ourselves on that. We do not sell links or accept unsolicited guest posts under any circumstances. Don't even ask.
United States Copyright, 365 Atlanta Family, LLC
View our Privacy Policy | Subscribe to our Newsletter | Contact Site Owner | View Terms & Conditions | About Us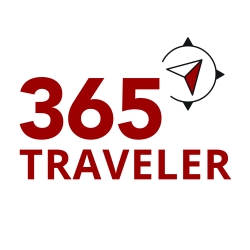 Latest posts by Beth Hoad, Staff Writer
(see all)