While many come to this charming city for a nice break, it also hosts a vibrant atmosphere that brings all its visitors delight and happiness. Known for its mystical and pure waters, Saratoga Springs, New York has been a hot spot for a while now!
With museums, parks, outdoor adventures, historical sites, wineries, spas, and a thrilling racetrack — this city has it all. Pop into town to explore their local farmers markets, live music venues, and chat with the friendly local community in Saratoga Springs.
Ready to learn more? Here are 21 things to do in Saratoga Springs that guarantee you and your crew will have a great time.
SARATOGA LAKE
Come to the heart of Saratoga Springs and enjoy plenty of summer fun at this top tourist destination. Whether you're looking to relax at Waterfront Park with a good book or enjoy a family picnic, Saratoga Lake is more than just an ideal swim destination.
Enjoy cool water swimming on a hot summer day or launch kayaks, canoes and paddle boards and explore the middle of the lake and beyond. With over six miles of lake to discover, make your base at Browns Beach, a popular summer beach spot for locals and visitors. Remember to bring your fishing rods, as this lake is filled with fish too!
A visit here is one of the best things to do in Saratoga Springs!
SARATOGA SPA STATE PARK
Saratoga Spa State Park is so much more than just a beautiful space to walk around and enjoy the outdoors, this historic landmark contains outdoor pools, a golf course, cross country skiing trails, beloved mineral springs, a performing arts center, and much more. Known for its diversity and cultural resources, this park will instantly surprise you.
The Peerless Pool Complex consists of a main pool with a zero-depth entry, a separate pool with double slides, and a children's wading pool with a mushroom fountain. This is the perfect place to cool off!
If you want to extend your visit, make plans to stay at The Gideon Putnam. At this historic hotel you'll find elegant lodging, dining, and the Roosevelt Baths & Spa (more on it below).
ROOSEVELT BATHS & SPA
Relax, unwind, recharge and find peace and quiet at Roosevelt Baths and Spa. With natural mineral water and springs found in the surrounding area, book yourself a treatment where you can immerse yourself in a mineral bath and understand what makes this area so special.
Opened originally in 1935 with the help of President Franklin D. Roosevelt, it's time to soak and rest in the mineral springs before treating yourself to a massage, facial scrub or wrap. With many options to choose from, escape to an infusing and powerful haven where you can heal and experience pure relief.
Book ahead of time to ensure space is available.
CONGRESS PARK
At Congress Park you'll find gorgeous fountains, green grass and lush gardens that feel like you're in a fairytale. Filled with picnic tables and pretty scenery, this is the best spot for summertime lunches and afternoon snoozes on the lawn.
Congress Park is a great place for a run or a stroll. You can take advantage of the warm and sunny days of summer here, and use the park for snowshoeing in the winter.
Tip: Check online for fun events like concerts, festivals, or track events.
BROWN'S BEACH
Catch some rays, play in the water and have a classic summer day at Brown's Beach at Saratoga Lake. Play your favorite beach games, go kayaking and canoeing on the lake, or read a good book under an umbrella on the perfect summer's day.
Grab some treats from the beach's snack shack or sit on the patio at Dock Brown's Bar for a delicious meal overlooking the pristine lake. With lifeguards on duty, feel free to play in the water all day with safety being a top importance on this beach.
WINERIES
THE SARATOGA WINERY
Sip and savor amazing wines at The Saratoga Winery & Tasting Room. With tasting rooms offering handcrafted wine, local beers, mead and scrumptious cocktails, Saratoga Winery is the ultimate destination for all kinds of drinks.
Dance all night with live music offered on Fridays and take in the vibrant and rustic atmosphere that locals and tourists love.
Sit outside on the patio or kick back on the lawn and take in the beauty around you. Looking for a friendly game? Have a go at cornhole and compete to be the next champion. Grab a slice of pizza from their wood fire oven, all while trying new wine and testing your palate.
SARATOGA SPARKLING WINE CO
Stop by Saratoga Sparkling Wine Co. for a yummy glass of bubbly! Creating small batches of local sparkling wine, taste something sweet, vibrant, and fresh in the heart of Saratoga Springs, New York.
If you can't make it to the tasting room, feel free to order some delicious wine online, so you don't miss out on all the sparking fun.
NATIONAL MUSEUM OF RACING AND HALL OF FAME
Welcome to the wonderful world of horse racing! Through immersive exhibits, plenty of trophies and loads of historical artifacts, you'll understand the rich history and gripping sport of horse racing after a visit to the National Museum of Racing and Hall of Fame. With fine art and photographs of the most impressive horses and wins, see it all in Saratoga.
Watch the museum's signature film and see the dedication, time and honor it takes to make it in Hall of Fame. Understand thoroughbreds, jockeys and see the crème de le crème of horses.
SARATOGA RACE COURSE
Ready, Steady, GO! With around 6 weeks of horse racing to be seen, stop by the Saratoga Race Course in the summer months for an exhilarating day! Find your favorite horse, place your bets, and cheer loudly, because you might be in for a win!
Known as one of the world's best sports venues, according to Sports Illustrated, treat yourself to a day filled with charm, laughter and thrills. See the amazing speed at which these horses run and appreciate their sheer beauty.
EXPLORE DOWNTOWN SARATOGA
Take a stroll through charming downtown Saratoga and find unique boutiques and shops that cater to all your shopping needs. With fabulous restaurants and a thriving atmosphere, see what Saratoga offers to all its residents and you.
Find treasures at Lyrical Ballad Bookstore, where you can search the shelves for new, used and rare books. Fancy a sweet treat? Look into getting a horse apple! Pop into Saratoga Candy Company and try a chocolate covered marshmallow, rolled in coconut. Pick up some souvenirs and have a good time!
SARATOGA AUTOMOBILE MUSEUM
Learn about America's impressive history in the automobile industry with a visit to the Saratoga Automobile Museum. This museum looks at New York State's role in the industry, and you'll see classic cars and artifacts too.
Set within Saratoga Spa State Park, the museum is now located in an old and renovated bottling plant. Find your perfect vintage car, reminisce about history and uncover a story that was once unknown to you.
NATIONAL MUSEUM OF DANCE AND HALL OF FAME
Get down and dance! Find your rhythm, do a couple moves and tour a museum fully dedicated to the art of dance at the National Museum of Dance and Hall of Fame! You'll learn more about the history of dance, and see fabulous photographs and an outstanding film.
Understand the movements and honor some of the best dances in the Vanderbilt's Hall of Fame. You'll find this great museum in Saratoga Spa State Park. Whether you're an expert dancer, an amateur, or have two left feet, you'll fall in love with the power of dance after a visit here.
SARATOGA PERFORMING ARTS CENTER
The Saratoga Performing Arts Center, located within Saratoga Spa State Park, is a great place to catch a show or performance.
Here you'll find amazing events throughout the year, such as performances by the New York City Ballet, The Philadelphia Orchestra, and more.
You can choose to sit under the covered seating at the amphitheater, or on the lawn under the stars, where you can bring a picnic. Either way, you're sure to enjoy a show here.
CAFFE LENA
Pop in the place that has created some of the biggest names in music in Downtown Saratoga Springs — Caffé Lena. Known for its folk music and being the oldest continually-operating coffee house in the United States, Caffé Lena, has launched the careers of Bob Dylan and many others.
Today, you can watch live music events or participate in the School of Music, where you pass on the knowledge of music to future generations. With an intimate and relaxed setting, listen to good tunes and feel the beat!
SPA CITY FARMERS MARKET
Who's ready to cook up something scrumptious? With local vendors serving up some of the best fruit, vegetables, meat, and dairy in all of New York State, the Spa City Farmers' Market offers a great glimpse into the wonderful fresh world of food. Open year-round, it's time to wander through the vendors and find yourself a treat!
With picnic tables and wide-open space, you can eat pre-made food from a vendor before doing a little shopping. With fresh teas, organic soaps, and more, pick up something small as a reminder of your fabulous holiday.
YADDO GARDENS
Smell the roses and meander through lush gardens filled with idyllic curiosity at Yaddo Gardens. This small yet compelling garden is just big enough to let you take in some fresh air and marvel at the mystery of the flowers.
I highly recommend visiting when the rose gardens are in bloom, as the colors are quite extraordinary. Centered around a lovely fountain, you can listen, sit and relish in the birds singing and the calm atmosphere that surrounds you. It's the perfect place to relax before heading out on your next big Saratoga adventure.
SARATOGA SPRINGS HISTORY MUSEUM
With amazing architecture, stunning grounds and beautiful stained glass windows, learn the history of Saratoga Springs, New York at the Saratoga Springs History Museum. Located at the former Canfield Casino, you'll enjoy learning all about the history of Saratoga Springs inside this prohibition-era building.
With rotating exhibits, over 15,000 objects, and plenty of photographs encompassing Saratoga's rich history, you'll learn more about the mineral springs, see Victorian dresses, and much more. From the city's founders to the people who call it home today, nothing goes unnoticed here.
ULYSSES S. GRANT COTTAGE NATIONAL HISTORIC SITE
With a visit to the Ulysses S. Grant Cottage National Historic Site, you'll be able to walk through the former home of the 18th president of the United States, while viewing original furnishings and décor.
This cottage was the final home of President Grant. You can tour the home, and see what it was like when he lived here.
In addition to touring the home, you'll learn about the impact Grant on the U.S., and how his actions have played a role into the life we know today. From his role in the military, to his work and friendship with Mark Twain, a visit here will feel like taking a step back in time.
100 ACRE WOOD
Take a deep breath and escape to the 100 Acre Wood Trail System, where easy hiking is the name of the game. These well-groomed and moderately flat trails are perfect for families or anyone looking for a lovely walk in Saratoga's natural environment.
While there are a few inclines, it's nothing serious and it is very manageable. See a diverse set of flowers, plants bushes and trees, and cross over bridges and streams, while experiencing one of Saratoga's top outdoor activities.
TANG TEACHING MUSEUM AND ART GALLERY
Treat yourself to a visit at the only art museum in Saratoga Springs with a visit to the Tang Teaching Museum and Art Gallery. With 12 collections a year, admire and appreciate work from emerging and well-known artists who draw the connections between art, science and humanities.
Featuring art that spans over time, and with a clear love for contemporary art, this art gallery looks to inspire its visitors and question their beliefs and thoughts. Whether you choose a guided tour or wander on your own, see how Tang sparks artistic values in you.
DAY TRIP TO LAKE GEORGE
There's nothing wrong with a vacation within a vacation. Around half an hour from Saratoga Springs is the gorgeous and picturesque Lake George village, where you will enjoy outdoor activities, fun shopping and great restaurants.
Enjoy swimming, boating, and water sports at Lake George. Pop into the village for some unique gifts or sit lakeside with an ice-cold drink, a great meal and a captivating view. From a leisurely afternoon in the Adirondack Mountains to exhilarating adventures at the local theme park, a day trip to Lake George is essential!
MORE INFORMATION FOR YOUR TRIP TO NEW YORK
YOU MIGHT ALSO ENJOY
WHERE TO STAY IN SARATOGA SPRINGS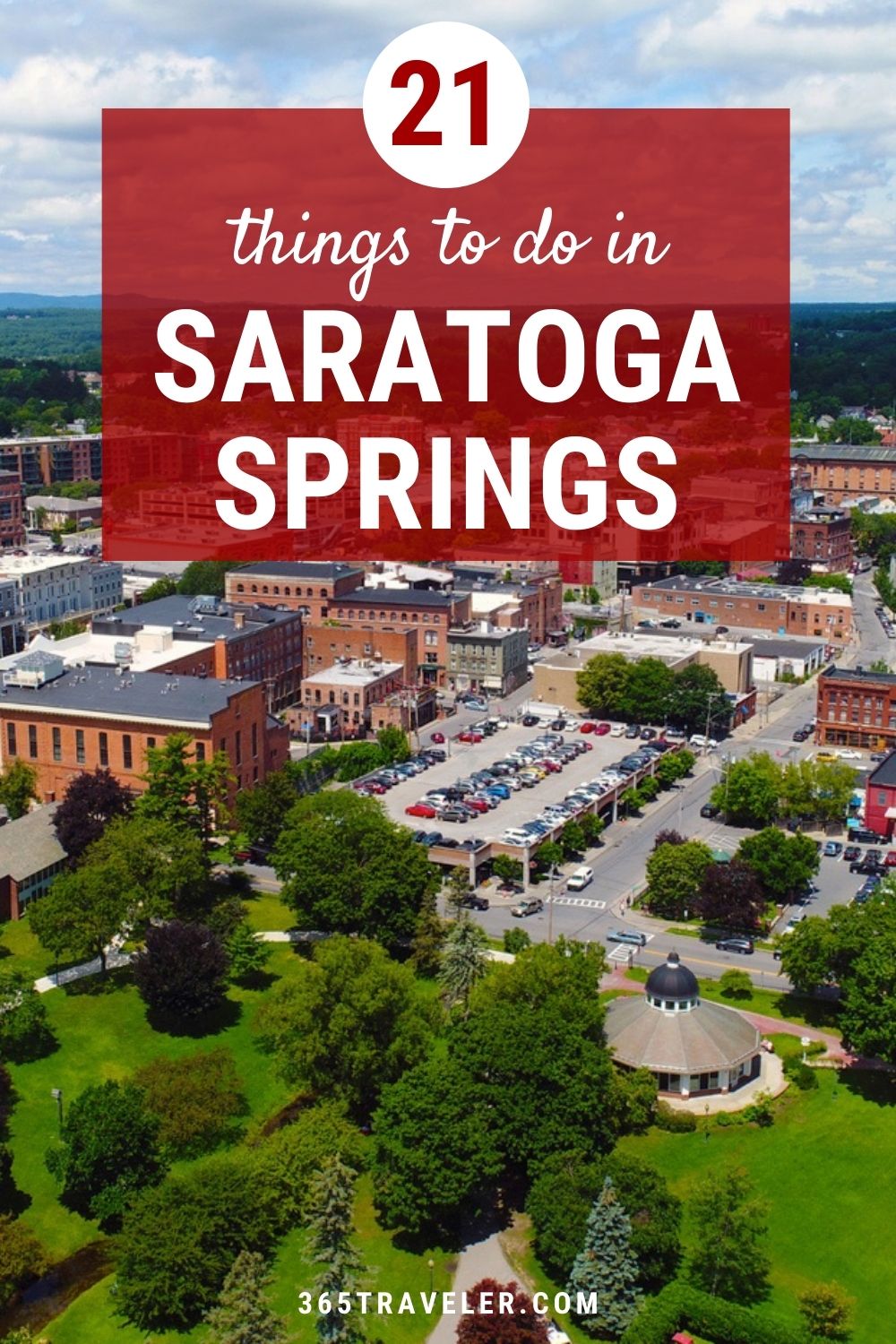 Follow us here: Facebook | Twitter | Instagram | Pinterest | YouTube | MSN | TripAdvisor | Flipboard
All articles belong to 365 Atlanta Family LLC, and all photos belong to us as well, unless otherwise noted. It's all copyrighted. Please don't repost anything elsewhere without asking me first. All rights reserved. This site uses cookies to enhance your experience.
We make no guarantees of any price listed on our site. We are not responsible for content on external web sites linked from ours, including linked resources, an external blog post, any partner site, hotel property sites, or affiliate sites. We only write about places we love in an attempt to help you in your adventures, but we can't guarantee you will love them, too.
Posts may contain affiliate links at no cost to you. Several of our trips are also compensated by the respective tourism boards for the city or state we are visiting. This never impacts how we share the destination with you – opinions are always our own and we pride ourselves on that. We do not sell links or accept unsolicited guest posts under any circumstances. Don't even ask.
United States Copyright, 365 Atlanta Family, LLC
View our Privacy Policy | Subscribe to our Newsletter | Contact Site Owner | View Terms & Conditions | About Us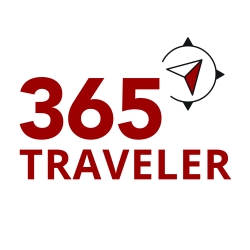 Latest posts by Beth Hoad, Staff Writer
(see all)