New York has more to offer than just city skylines and busy streets– all you must do is get out of the big city and you'll be welcomed into a world of something new. With gorgeous beaches, rolling hills and plenty of hiking, get in touch with New York's natural environment with a trip outside the city.
Get ready to clear your head, feel re-energized and see some New York State hotspots. Whether you are in the market for a romantic weekend getaway or a weekend filled with adventure, laughs and thrills, New York State has it all.
Visit the Catskills, head to a new city, like Washington DC, or find your groove on the boardwalk at Atlantic City. With plenty to see and do, the list below gives you plenty of options to get out and see the wonderful and colorful state of New York.
Here are 23 day trips from NYC that will get you out of the city and into something new and fun.
BEST FOR OUTDOOR LOVERS: MOHONK PRESERVE
As one of the largest private nature preserves in New York State, a visit to Mohonk Preserve will help you embrace the great outdoors at its finest. See breathtaking views and fall in love with the wild and rugged landscape that surrounds you.
What to do at Mohonk Preserve: With excellent hiking trails and rock-climbing routes, put on your best pair of sneakers and get to Mohonk Preserve.
Be Adventurous: With plenty of trails to bike and walk, choose a trail that matches your experience level as novice to experts are all welcomed. Looking to see Mohonk from a new view, book yourself a horseback riding experience for an exhilarating treat.
Tip: I highly suggest visiting in the fall to see the fall colors and leaves changing. It's quite spectacular and beautiful to see.
Getting there: It's an hour and 40-minute drive, or you can take a bus from Port Authority to New Paltz.
BEST FOR ART LOVERS: CORNWALL
Sitting on the Hudson River is the charming and quaint town of Cornwall, that's been drawing in art lovers for years! With impressive art galleries and exhibits set in the rolling hills of New York, art enthusiasts will thrive off the natural landscapes and intricate work.
Storm King Art Center: Explore acres upon acres of parks, art and beautiful settings by foot or tram for creative inspiration. Take pictures, ponder at worldly sculptures, and see the world through the inside of some impressive pieces of art.
Dinner in Cornwall: Afterwards, stop off in town for a delicious meal on the Hudson and peak through galleries and shops.
Nearby: Just 15 minutes away, you'll find Bear Mountain State Park, a paradise for outdoor enthusiasts. You'll find lake and river fishing access, a swimming pool, Trailside Museums and Zoo, hiking, biking, and cross-country ski trails. They also have an ice skating rink in the winter months.
Getting There: It's just one hour away by car, making for a great day trip from New York City.
BEST FOR A QUICK ESCAPE: COLD SPRING
With stunning peaks, picturesque landscapes and filled with perfect hikes for all levels, start planning a quick getaway to the town of Cold Spring. This popular weekend getaway gives you the chance to reset in nature and relax in a small town.
Breakneck Ridge: I highly recommend bringing your hiking boots and embarking on the steep hike to the top of Breakneck Ridge for an unbelievable view of the Catskills. While this hike can be busy, take your time, snap some shots and enjoy being one in nature!
Stony Point Loop: Go hiking and discover old ruins, abandoned farms and overgrown mansions in the heart of Cold Springs.
Charming Town: Head to the heart of this charismatic town and experience boutique shops, yummy restaurants and much more for quick spur of the moment escape.
Getting There: 70 minutes on Metro North.
BEST WELL-ROUNDED SMALL TOWN: BEACON
Hop on the New York Metro and arrive at the bustling and thriving town of Beacon in just over an hour from New York City. With amazing restaurants, shops, galleries, and bars, enjoy a weekend getaway with great company and cool locals.
Dia: Beacon Museum: Stop off at Dia: Beacon and be fully enthralled in the local art scene of Beacon at this modern art museum in an old Nabisco factory. This cultural institution houses many works from the 60's, and offers a look at creativity in the midst of this lovely town.
Sip in Beacon: Looking to keep it chill? Enjoy some cold cocktails and sip on wine at one of the tasting rooms on Main Street for a good time. With plenty to see and do in Beacon, spend time exploring one of the many towns on the Hudson River.
Getting There: 80 minutes by Metro-North
BEST FOR HISTORY BUFFS: PHILADELPHIA
Ditch one big city for another and walk the historic streets of Philly. Visit vintage markets, taste new flavors and pop into museums to learn more about the history of the United States.
Liberty Bell: Head into the heart of the city and see the iconic Liberty Bell, which is a symbol for American independence.
Independence Hall and City Exploring: Pop into old, restored buildings and explore a city that exudes culture, fun and freshness. Get your cameras ready and start snapping places that have made such an important mark on American history. From touring Independence Hall to walking old cobblestone streets, book your vacation to Philadelphia today.
Getting there: Book ahead of time and get a ticket on Amtrak, it's only 90 Minutes from NYC to Philly.
Read More: 28 THINGS TO DO IN PHILADELPHIA YOU'RE GONNA LOVE
BEST FOR BEACH LOVERS: FIRE ISLAND
Slip on your flip flops and apply that factor 50 because Fire Island beach is calling your name! Set along the Long Island Sound, catch some rays, party all night and enjoy beach living at its finest.
Beaches: Relax upon pristine beaches and soak in some sun with miles of soft sand, perfect waves and laid-back vibes. Stop off at Robert Moses State Park for a beach day filled with activities, nature walks and lovely lighthouses.
Biking: This car-free island offers great biking and walking activities for all its visitors. In the evenings, grab cocktails and watch the vibrant sunset, or eat at delicious restaurants with joy and laughter surrounding you.
Getting There: Ferries depart from several ports on Long Island.
Read More: 26 THINGS TO DO IN LONG ISLAND YOU CAN'T MISS
BEST SELECTION OF FREEBIES: WASHINGTON DC
While most think that Washington DC is far away from New York City, it's actually quite close, and can be a fun train journey to experience. With plenty to see and do at America's capital, put on your comfy shoes for an exciting weekend getaway consisting of history, joy and lots of free activities.
Visit Museums: From the Smithsonian Museums to the Lincoln Memorial, DC has so many free museums to choose from. Washington is so much more than politics and government, it is a thriving city filled with different cultures, amazing shopping, and lots of fantastic history.
Take a picture at the White House: See the White House in person, and walk-through parks to see the beautiful Cherry Blossoms in the spring.
Zoo: I highly suggest going to the Smithsonian's National Zoo if you have time!
Getting There: 3 hours by Amtrak.
BEST FOR A FUTURE JULIA CHILD: HUDSON VALLEY
Are you a foodie? Are you constantly looking for the next big ingredient or superfood? Well, it's time to get to Hudson Valley New York and experience the fresh flavors of taste. With plenty of restaurants to try and new cuisines to test out, be adventurous and start your food journey in Hudson Valley.
CIA: Home to the Culinary Institute of America, and surrounded by plenty of farms, vineyards, and restaurants, you will be eating well here. Visit farms, see fresh produce, and get ready for plenty of organic options.
Shop at the Markets: With farmers markets galore, bring your reusable bags and stock up with loads of yummy options to bring back with you back to the city.
Walks through Hudson: While the intention of this weekend getaway will be to tuck into some unbelievable meals, there are also plenty of stunning walks to experience and loads of delightful towns with lots of character to visit.
Getting There: 2 Hour Drive. Take Amtrak or Metro North to Poughkeepsie.
BEST NEW ENGLAND VILLAGE ESCAPE: MYSTIC
From eating lobsters rolls on the water's edge to exploring an old fishing village in Connecticut, Mystic, CT offers plenty of options for those looking for a quiet escape in New England. While you could easily spend a few days exploring this waterfront village, a weekend will definitely do!
Mystic Seaport: I highly suggest going into Mystic Seaport Museum, where you will see historic wooden ships and recreated fishing villages inside one of Connecticut's top attractions.
Mystic Aquarium: Have yourself an afternoon at the aquarium where you can see beluga whales in an outdoor pool and plenty of other amazing animals. Feel like you're in a different world, while you're still within hours of New York City and other amazing towns.
Family Friendly: Want more family-friendly fun? Head over to Tree Trails Adventures, where you'll find zip lines, bridges, and swings in the trees!
Getting There: 3-hour journey on Amtrak.
Read More: 29 GREAT THINGS TO DO IN MYSTIC CT YOU CAN'T MISS
BEST GARDEN ESCAPE: HAMILTON
If you love gardens, lush green spaces, and peace and quiet, start planning your vacation to Hamilton, New Jersey! From seeing peacocks roam the grounds, to fully embracing the heart of blooms and gorgeous gardens, see the beauty of New Jersey in this quaint and lovely town.
Grounds for Sculpture: Within minutes from the Hamilton Station, open your eyes and heart to the Grounds for Sculpture, a contemporary art exhibit with over 270 pieces of art. With 42 acres to explore, begin your search looking for amazing sculptures and take a quick break at the hidden hammock room.
Steward Johnson: Pop into the indoor gallery at Grounds for Sculpture for wonderful exhibits, including glass installations and much more.
Explore Downtown: I highly recommend going into town and trying one of the many cafés, bars or restaurants, or eating on Grounds of Sculpture at Rat's.
Getting There: 1hour 20 minutes via NJ transit.
BEST PLACE FOR APPLE PICKING: WARWICK
When the leaves begin to change and the days become a bit brisk, there's only one thing to do on a Saturday or Sunday afternoon, and that's apple picking. Put on your favorite flannel shirt, start snapping those pics and get on the road to Warwick.
Masker Fruit Farms: Warwick's main attraction is Masker Fruit Farms, a huge 200-acre apple orchard where visitors can pick to their heart's content. Take the apples home and get baking on those yummy apple pies or get creative with apple strudel.
Country Shop: With a fresh and crisp taste, nothing tastes as good as hand picked apples. On your way out, stop off at the Country Shop to pick up more apple flavored treats, like apple butter, a jug of apple cider, or my personal favorite — apple cider doughnuts.
Wineries: If you don't have to leave right away, I suggest having a wine tasting in Demarest Hill Winery or going for a wander around Warwick's historic town.
Getting There: No direct train, driving takes about 2 hours.
BEST FOR TUBING ENTHUSIASTS: PHOENICIA
The Catskills are something special, with vibrant green forests and a relaxed atmosphere, nowhere else feels quite like Phoenicia, New York. While this town has seen an increase in hipsters moving out of the city and into the laidback area of the Catskills, Phoenicia stays true to its roots, but with a new trendy twist.
Tubing: With unique hikes and cool outdoor activities to conquer, nothing is quite as enjoyable as relaxing on the river at the tubing capital of the world. Float down the creek's rapids, with a cold drink in hand with friends for an exciting weekend adventure.
Dining: With a mellow culture, peaceful setting, and spectacular backdrop, it's easy for everyone to love it. Try the classic eateries like Phoenicia Diner, or be a little fancy and bougie at Peekamoose! So, what are you waiting for? Jump feet first into the rapids and get to Phoenicia!
Getting There: A little less than 3 hours by car.
BEST FOR THE ARCHITECTURE: NEW CANAAN
While New Canaan, Connecticut is just a short trip away for city dwellers, it offers that small town feeling, but with a hidden gem inside. This friendly and welcoming town has an architectural treasure within it, and all enthusiasts need to see it.
Glass House: While this home looks as though it was built years before its time, be ready for a surprise at the Glass House. This home was created by renowned architect Philip Johnson, and is known to be his most precious work. This completely transparent home sits among 47 acres, and is known to architects and designers from around the world.
Explore the grounds: Feel free to explore the property and admire the sleek and modern design before exploring more of New Canaan. If you're interested in more of Philip Johnson's work when you're back in the city, some of sculptures are at the MoMA!
Getting There: Metro North from Grand Central for about 75 minutes.
BEST ESCAPE FOR TREE-HUGGERS: THE POCONOS
Embrace the joys of the outdoors with scenic beauty and endless wonder. Offering activities and fun throughout all four seasons, enjoy forested mountains, clear lakes and colorful valleys at The Poconos.
Breathe in the Fresh Air: With natural surroundings, rugged landscapes and untouched beauty, the Poconos is a dream come true for outdoor lovers.
Relaxing Accommodation: Stay at luxurious resorts or spend a quiet weekend getaway at a charming bed and breakfast. From golfing, biking trails and plenty of hiking to discover, spend your time among the wild things and take in the fresh air at this gorgeous escape.
See the Town: While you might want to spend all your time in the mountains, take some time to pop down to the High Street and visit restaurants serving up great meals, bars with tasty cocktails, and quirky shops. Catch some live music and delicious wines at the Sorrenti Family Estate Winery.
Getting There: 90 minute bus or drive.
Read More: 30 THINGS TO DO IN THE POCONOS YOU CAN'T MISS
BEST DAY TRIP FOR SEAFOOD LOVERS: PROVIDENCE
The smallest state in America is dishing out some of the freshest seafood. With a big town, small city vibe, Providence, RI is an electric city that offers its visitors plenty to see and eat.
Where to Eat: If you're in the mood for Italian food with a big seafood twist, stop by Oberlin for a tasty meal with an exciting atmosphere.
Oh Shucks, are you in the market for oysters: While Matunuck Oyster Bar isn't directly in Providence, it's worth the trek and after a busy day exploring the city. This place hits the seafood spot and it's right on the water.
Known by many as the Ocean State, if you're in the market for anything seafood, you've come to the right place. Taste the best of Narragansett Bay and enjoy a day out with salty flare.
Getting there: 3 hours on Amtrak.
Read More: 13 THINGS TO DO IN PROVIDENCE RI YOU'LL LOVE
BEST FOR HIGH ROLLERS: ATLANTIC CITY
Welcome to the land of boardwalks, beaches, and casinos. While this won't be a relaxing beach break, it will definitely be a good time. Stroll the boardwalk and get aimlessly lost looking at funky shops and cool attractions while under the Atlantic City lights.
Beach Day on the Boardwalk: Put on your sunscreen and bathing suits and head off on an exciting and riveting day at the beach. Learn to surf, rent jet skis, or go off on a parasailing experience and see Atlantic City from the sky! With plenty of restaurants along the boardwalk to choose from, grab something quick or sit down for an evening of delight.
Casinos and Theme Parks: While the casinos can keep you occupied for days on end, Atlantic City's theme park will bring laughter for all ages and can take you to new limits. From thrill seekers to family friendly rides, get ready to scream at the top of your lungs.
Getting There: Almost 4-hour Amtrak journey or just over 2-hour drive.
Read More: 12 AMAZING & FUN THINGS TO DO IN ATLANTIC CITY
BEST IN-TOWN DAY TRIP: GOVERNORS ISLAND
Sometimes all you need is a few hours to clear your mind, and that's why Governors Island is the best in-town day trip for those living in New York City. This small yet intriguing island offers its visitors a seat within the heart of New York's harbor.
Open Air and Arts: With acres of land to spread out on, it's time to relax and enjoy fresh air within the busy and hectic city of New York. Rent bikes to see more of the island, wander through the arts center and see a new side to New York State.
Live Events: With plenty of festivals and events held on the island, look now to enjoy Jazz by the Water, the Rite of Summer Music Festival or the famous return of the Governors Ball!
Getting there: Take the ferry from Lower Manhattan or Brooklyn Bridge. Check beforehand so you can plan your trip accordingly.
BEST FOR THOSE IN SEARCH PICTURE-PERFECT SETTINGS: KENT
While New England has some of the most charming towns in America to choose from, if you're looking for that picture perfect postcard setting, then Kent, CT is made for you!
Kent Falls State Park: Have a picnic under lush trees in Kent Falls State Park or go hiking and see the foliage in this stunning town! With plenty to see, bring your camera to remember your trip for the future.
The heart of Kent: From historic museums, small town feels, and not to mention, a fun brewery, a weekend getaway should be in the books for Kent.
New England Greenway: Avid bikers will love the western New England Greenway, where you can bike though fabulous old bridges and stop off for a bit of lunch in town.
Getting There: Kent is about a two-hour drive from New York City. Unfortunately, the metro north no longer serves Kent, but the closest station is Wassaic.
BEST FOR GHOST HUNTERS: SLEEPY HOLLOW
Do you believe in spirits? Get your ghost hunting glasses on and find the small yet historic town of Sleepy Hollow. Whether it's Halloween, or you're in for a spooky weekend away, get ready for the thrill of the hunt and paranormal activity.
Ghost Stories: Dive deep into Washington Irving's tales of Sleepy Hollow and see if it is all true. Hear the story of the headless horseman terrorizing Sleepy Hollow and its residents. Read about America's first ghost stories and see if the legends are true.
Tour the Town: Walk through historic landmarks and enjoy village life for a quick break. Stop by Bridge View Tavern for views of the Hudson River and Tappan Zee bridge while enjoying a nice drink.
Getting There: This lovely and mysterious town is just a 45-minute train journey on Metro North.
BEST FOR FOLLOWING THE GREATS: PRINCETON
Best known as the home of one of America's Ivy League schools, Princeton, New Jersey gives you insight into the history of America. With plenty of restaurants, coffee shops and parks to see, grab yourself a picnic and get outside and people watch in Princeton.
Princeton University: Walk around the beautiful campus of Princeton! The grounds are amazing, and the architecture is stunningly impressive.
Princeton Cemetery: For those history buffs, I highly suggest walking through Princeton Cemetery, where many notable men, such as Aaron Burr, Grover Cleveland, and many more lay.
Getting There: Take New Jersey Transit train from Penn Station.
Read More: 19 THINGS TO DO IN PRINCETON NJ YOU CAN'T MISS
BEST EATING AND WANDERING: EASTON
Surrounded by farmland and rich agriculture, it's no wonder Easton, PA is home to the oldest continuously operating farmers' market in the U.S. For those looking for a local, organic treat, bring your reusable bags and start shopping for the best of the best.
Easton Farmers' Market: Easton Farmers' Market offers an open-air experience, where you can try produce, meat and dairy from local stalls and taste the flavors of Pennsylvania. From a butchery and a bakery, to a pressed juice stand and fresh seafood, find something that tickles your fancy and take home something yummy to share with others.
Easton Public Market: Known for its diverse set of restaurants and food stands, Easton Public Market gives you an inside look at this wonderful town.
Experience a New State: With walking tours and horse drawn carriages available throughout the historic downtown, it's time to make your move to Easton, PA.
Getting there: 1hour and 30 minutes by bus or car.
BEST WAY TO FEEL BOUGIE: THE HAMPTONS
It's time to put on your Sunday best and get down to The Hamptons. Welcome to the world of celebrity beach homes, wealthy New Yorkers, and of course, some of the most beautiful beaches in America. Stop off at iconic lighthouses, go wine tasting, and enjoy days under the warm summer sun.
Beach Days: Sit among pristine beaches and stroll the seashore collecting shells and dipping in the cold Atlantic Ocean, where you get the chance to relax, unwind and recharge.
Cabana Service and Shopping: Eat at some of the best restaurants in New York State, and be one of The Hamptons' special guest for a time filled with glitz, glam and luxury. Visit designer shops or sit under cabanas at Montauk's beachfront resorts, where you'll be among the rich and famous.
Getting There: Take the Long Island Railroad. Time varies between 2-3 hours.
Read More: 26 THINGS TO DO IN LONG ISLAND YOU CAN'T MISS | 19 ABSOLUTE BEST THINGS TO DO IN THE HAMPTONS
BEST PLACE FOR WINTER SNOW FUN: WINDHAM
While the summer gives you the perfect excuse to leave the hot and humid city, the winter offers a magical winter wonderland. From a wonderful skiing and snowboarding trip to a romantic snowy getaway, Windham Mountain Resort is all you need.
Ski and Snowboarding: Pack your gloves and hats and get ready to shred at Windham. Cruise down trails and carve into fresh powder all day, or jump, soar and glide in the terrain park. From beginners to experts, Windham offers some of the best skiing and snowboarding for New Yorkers.
Warm and Toasty: Sit by the fire, cozy up with a good book, and enjoy a hot chocolate or a hot toddy at this winter escape. From après ski to gorgeous walks through the Catskills, this hidden gem offers endless activities for all its visitors.
Explore Windham: As one of the oldest towns in the region, take time to explore Main Street and dine at lovely restaurants throughout your stay. While Windham is dreamy in the winter, it's also stunning to watch the leaves change in the fall and relax in the summer!
Getting There: 2 hours and 30 minutes by bus or car.
MORE INFORMATION FOR YOUR TRIP TO NEW YORK
YOU MIGHT ALSO ENJOY
WHERE TO STAY IN NEW YORK CITY
Follow us here: Facebook | Twitter | Instagram | Pinterest | YouTube | MSN | TripAdvisor | Flipboard
All articles belong to 365 Atlanta Family LLC, and all photos belong to us as well, unless otherwise noted. It's all copyrighted. Please don't repost anything elsewhere without asking me first. All rights reserved. This site uses cookies to enhance your experience.
We make no guarantees of any price listed on our site. We are not responsible for content on external web sites linked from ours, including linked resources, an external blog post, any partner site, hotel property sites, or affiliate sites. We only write about places we love in an attempt to help you in your adventures, but we can't guarantee you will love them, too.
Posts may contain affiliate links at no cost to you. Several of our trips are also compensated by the respective tourism boards for the city or state we are visiting. This never impacts how we share the destination with you – opinions are always our own and we pride ourselves on that. We do not sell links or accept unsolicited guest posts under any circumstances. Don't even ask.
United States Copyright, 365 Atlanta Family, LLC
View our Privacy Policy | Subscribe to our Newsletter | Contact Site Owner | View Terms & Conditions | About Us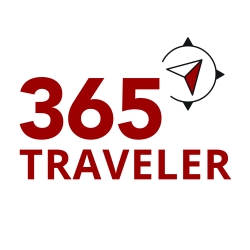 Latest posts by Beth Hoad, Staff Writer
(see all)