When thinking of the Hamptons, you may think of glamourous New Yorkers, but you'll also find this area is full of charm, nature, and delicious restaurants too!
Whether you choose to lounge on the beach sipping cocktails, admire the extraordinary homes, or explore the amazing museums, you're sure to find that The Hamptons in New York State caters to all.
Come for a relaxing beach vacation, shop to your heart's content, swim in the Atlantic, or hit up some of the local hot spots. Catch stunning sunrises and sunsets and let your creativity flow with plenty of fantastic art galleries and studios in the area. After one visit here, we're sure you'll fall in love with the Hamptons.
Let's get planning! Here are 19 things to do in the Hamptons that you're going to love!
DRINK TO THE GREATS AT BARON'S COVE
Have you ever wondered where some of the great novelists like John Steinbeck and Truman Capote used to kick back and enjoy a strong drink? Well, here's your chance to sit and sip on cocktails with some of the greats in Sag Harbor at Baron's Cove!
Baron's Cove was one of the original resorts at Sag Harbor and today its flair and creativity entices many guests, while its waterfront views are a joy for all who wander through. Stay at Baron's Cove throughout your stay in the Hamptons and take advantage of the fabulous amenities, or just pop over to have a tasty meal. The choice is yours and you can't go wrong either way.
RIDE THE WAVES AT DITCH PLAINS
Are you ready to hang ten? Whether you're seeking lessons from a surf school or an expert looking to catch a few barrels on vacation, Ditch Plains has one of the most consistent breaks in the East Coast and New York State.
Head into the line-up and get ready to stand up and fall in love with the waves in Montauk, New York. Feel free to sit, tan and watch on as surfers carve into waves and show off tricks or watch as students learn about surfing and find a new passion.
EXPLORE THE GROUNDS OF LONGHOUSE RESERVE
Slip on those walking shoes and wander through 16 acres of lush gardens in East Hampton at Longhouse Reserve. With plant collections, outdoor sculptures and so much more to discover, find peace and serenity on these fabulous grounds. This is the perfect place for those looking for a New York City day trip to experience nature and art out of the city!
From Yoko Ono's famous "Play It By Trust" art piece to Willem de Kooning, "Reclining Figure," wander through paths on a discovery of history, art and creativity. See stories through current artists and watch as the blooms emerge around spring and throughout summer.
STROLL ALONG COOPER'S BEACH
Catch some rays and soak up the views of historic and impressive mansions for a fun day at Coopers Beach. Frolic in the Atlantic Ocean, go for ride on a boogie board, or relax with a good book at one of Southampton's best beaches.
With soft white sand, stroll along the water's crisp edge collecting shells and gazing into the horizon. With a small snack bar and with lifeguards on duty, relax all day and take in your surroundings on one of New York state's top 10 beaches. A visit here is one of the best things to do in the Hamptons!
CLIMB THE STEPS OF MONTAUK POINT LIGHTHOUSE
With over 200 years of history encompassing the Montauk Point Lighthouse, this is the first lighthouse in New York State and is also one of the oldest lighthouses in the U.S. From guiding whaling ships back in the day to being a beacon of light to all sailors today, this lovely lighthouse in the South Fork of Long Island is a sight that needs to be seen to be believed.
Get ready to climb 137 steps to the top of the lighthouse and see fabulous views over the horizon and beyond. Explore the various rooms that are in the lighthouse, that are filled with rich history and tales of the light before wandering the grounds.
ADMIRE THE ART AT THE PARRISH ART MUSEUM
While the Hamptons offers remarkable galleries throughout the towns, I strongly encourage all visitors to make their way over to admire the contemporary artwork at Parrish Museum. Sitting among 14 acres, design lovers and architects need to visit this aesthetically pleasing and grand building in person.
With over 3000 pieces of art to reflect and appreciate, browse the museum and find art from the 19th century through the Impressionist Movement. With great exhibits, events and programs put on throughout the year, visit collections that tickle your fancy and see something new that sparks joy!
EXPLORE THE POLLOCK-KRASNER HOUSE AND STUDY CENTER
Explore one of America's most prominent art couples' homes in East Hampton for a glimpse into a new world when you visit the Pollock-Krasner House. Jackson Pollock and Judith Krasner moved to this 19th century fisherman's cottage in 1945, and you can now explore the home as it was originally kept, with original furniture and fixtures.
You'll see Pollock's cottage, photographs, his record collection, and so much more when you visit here. Walk upon the paint-splattered floors, and learn more about this amazing artist.
RELAX IN THE MONTAUK SALT CAVE
Experience the effects of salt in a healing and therapeutic practice in the Hamptons when you visit the Montauk Salt Cave. From 45-minute salt therapy sessions, to massages and healer-led sessions, step into the cave and watch as your body relaxes, and your mind unwinds.
Feel the release of toxins and embrace the wonderful experience that can help to reduce a wide range of ailments and conditions like anxiety, inflammation and much more. Simply breathe in, rest and let the salt caves do the work!
BIKE FROM COMMUNITY TO COMMUNITY
It's time to sightsee on a new set of wheels! Explore Southampton, East Hampton, Montauk and Sag Harbor and bike through the charming neighborhoods on a new adventure. Cruise in style with the help of Sag Harbor Cycles, where you can rent bikes, helmets and all the gear!
Bike down small paths, see fabulous homes up close and shop locally throughout the towns. With each community offering something new, dive deep into the rich history around you and speak with locals and enjoy quality time with those you're on vacation with. Buckle up those helmets and happy biking!
GO ON A WINDMILL HUNT
Get those compasses out and start searching for the best windmills in the Hamptons, Long Island and New York State! Maps are available in the local shops and the rest is up to you. Many of these windmills are filled with history and offer dreamy views of the Hamptons charming and luxurious vibes.
The best windmills to search for are Hook Windmill, Southampton Windmill and Beebe Windmill. Some of these windmills were originally made in the late 1700's and offer a glimpse into the world that once was. Keep your eyes peeled for windmills incorporated into homes too, it's quite beautiful and exciting to see.
GRAB LUNCH AND ICE CREAM AT CANDY KITCHEN
Make your way to an old school diner where it's time to tuck into some cheesy grilled cheeses and delicious sandwiches at Candy Kitchen. This family friendly institution is everything you need after a night of partying or if you're looking for a little comfort food.
For a real treat, try their homemade ice cream, you won't regret it. From mint chip to chocolate fudge brownie, your sweet tooth cravings will all be satisfied. Make sure to bring cash, Candy Kitchen is a traditional joint!
DRIVE DUNE ROAD
Be wowed, be impressed and keep your eyes peeled for a celebrity sighting. With a speed limit of just 30 mph, slowly cruise down Dune Road and take in the gorgeous views of beach, sand, grand homes and mansions on this small road.
See how the celebrities live and catch a glimpse into another world with a fin and science drive. With 14 miles to explore and cover on this barrier island, rich history is a testament of time. If you're looking for more, park the car and go a little stroll for even better views.
STEP BACK IN TIME AT MULFORD FARMSTEAD
Listed on the National Register of Historical Places, Mulford Farmstead was built in 1680 and still stands in fabulous condition. This great spot features antique furniture, stunning grounds, and is an excellent building to showcase English colonial farmsteads.
Take a tour of the Mulford Barn, which was constructed in 1721, and see the impressive skill set it took to make. This farmstead was home to more than 10 generations of families and their mark has made a significant impact on New England and American history.
TASTE THE FLAVORS OF WOLFFER ESTATE
Sip in style at the Wolffer Estate! Enjoy flavorful wines, delicious ciders and creative spirits at the gorgeous estate where you can go wine tasting or relax outside among the vineyards. Experience luxury and frills for the perfect post-beach adventure!
While walk-ins are available, I highly suggested making a reservation, as this is the spot to have cold drinks, lounge with great company, and partake in a fun atmosphere. This rustic and modern winery lets you embrace the essence of a good drinks and relax among the vineyard's grapes!
Stop by for a drink at The Wine Stand at Wolffer Estate on Friday and Saturday nights, where you can enjoy live music and spectacular views of the vineyard.
TAKE IN THE VIEW FROM DOCKERS
What better way to enjoy the Hamptons than by enjoying meals on the water with great views? Enjoy delicious lobsters rolls, oysters, clams, bar drinks and more at Dockers Waterside. Take full advantage of happy hour and sip yummy cocktails while taking in the amazing views. This friendly restaurant and bar is what Hampton living is all about.
Dine while the sun sets and listen to live music. This spot is like no other, with a lively atmosphere and fabulous service. Open for brunch service all the way through dinner, treat yourself and others to a day you'll always remember. Visit Dockers food truck throughout the summer for quick snacks and cold drinks!
TOUR SHINNECOCK NATION CULTURAL CENTER & MUSEUM
Understand the land before it was the Hamptons with the help of Shinnecock Nation when you visit the Shinnecock Nation Cultural Center & Museum. Tour the log building and come across artifacts and exhibits that showcase Native American culture and intricate details about life in Shinnecock.
This small but thorough museum is perfect for an afternoon activity, where you learn more about the history of the Shinnecock Nation who have lived in Southampton for thousands of years. Ask for a guide on your tour and learn about significant facts and lifestyle customs.
WATCH THE SUNSET FROM LONG BEACH
Enjoy watching the sunset during your visit to Long Beach. Formally known as Foster Memorial Beach, this beach is an idyllic spot to stroll along the water and watch as the day turns to night.
With smaller crowds and soft sand, Long Beach's peaceful atmosphere is great for families or lovely for a moment of solitude. Relish in complete peace with a good book, and a cooler filled with cold drinks, as the sun sets on the horizon with incredible views surrounding you!
SPLURGE ON A ROOM AT THE MAIDSTONE
Stay in luxury and experience the grand beauty of a boutique hotel when you stay at The Maidstone. With gorgeous gardens, a modern lounge and glamorous guest rooms, nothing goes unnoticed here. Bask in magical scenery and keep an eye out for celebrity sightings, as the likes of Stevie Nicks and Bill Clinton have been spotted here before.
With a delicious restaurant and bustling bar, stop by for a little party before going back to your lavish room. Offering great events and open year-round, check online and see if your dates align — you won't regret it.
GURNEY'S MONTAUK RESORT & SEAWATER SPA
Gurney's Montauk Resort & Seawater Spa is another amazing place to stay in the Hamptons. Located directly on the beach, you'll find rooms, suites, and beachfront cottages here.
The Seawater Spa features wellness treatments, marine-based therapies, hydrotherapy, and more.
With restaurants on-site, kids activities, access to The Beach Club, and so much more — this is an amazing place to hang your hat.
MORE INFORMATION FOR YOUR TRIP TO NEW YORK
YOU MIGHT ALSO ENJOY
WHERE TO STAY IN HAMPTONS
Follow us here: Facebook | Twitter | Instagram | Pinterest | YouTube | MSN | TripAdvisor | Flipboard
All articles belong to 365 Atlanta Family LLC, and all photos belong to us as well, unless otherwise noted. It's all copyrighted. Please don't repost anything elsewhere without asking me first. All rights reserved. This site uses cookies to enhance your experience.
We make no guarantees of any price listed on our site. We are not responsible for content on external web sites linked from ours, including linked resources, an external blog post, any partner site, hotel property sites, or affiliate sites. We only write about places we love in an attempt to help you in your adventures, but we can't guarantee you will love them, too.
Posts may contain affiliate links at no cost to you. Several of our trips are also compensated by the respective tourism boards for the city or state we are visiting. This never impacts how we share the destination with you – opinions are always our own and we pride ourselves on that. We do not sell links or accept unsolicited guest posts under any circumstances. Don't even ask.
United States Copyright, 365 Atlanta Family, LLC
View our Privacy Policy | Subscribe to our Newsletter | Contact Site Owner | View Terms & Conditions | About Us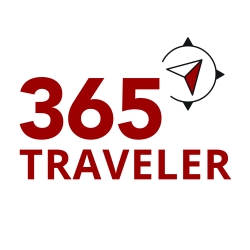 Latest posts by Beth Hoad, Staff Writer
(see all)