While Princeton, New Jersey might be best known for its private Ivy League school, Princeton University, the town is a vibrant, yet historical place to visit. Not only does it have a cozy, college-town vibe, but a visit here feels like taking a step back in time.
Though the town as we know it today was "founded" in 2013, it was originally two separate towns, the Borough of Princeton founded in 1894, and Princeton Township founded in 1838, making the area a big part of American history.
Princeton is also known for other institutes of research and technology, adding to the charming college town feel. There are dozens of restaurants, bars and cafes, museums, and plenty of outdoor activities. Whether you're in town to visit a college student or just passing through, the town of Princeton, New Jersey is a well-rounded place to visit.
Here are 19 things to do in Princeton NJ that you don't want to miss!
MORVEN MUSEUM AND GARDEN
Sitting on 5 lush acres is the Morven Museum and Garden, a National Historic Landmark. Originally a governor's mansion built by Richard Stockton, one of the signers of the Declaration of Independence, the building has seen more than 250 years of history. Before that, the land was owned and used by Native Americans of the Lenni-Lenape tribes for nearly 12,000 years.
Today, the house and garden are open to the public for both guided and self-guided tours. There are 5 galleries permanently established in the museum that share the history and culture of New Jersey.
The museum also features several traveling exhibits throughout the year. Morven Museum and Garden also offers several celebrations, workshops, summer art camps, and more.
Surrounding the museum are the legendary gardens. The various gardens that are on display are meticulously curated throughout the year. Guided tours of the gardens are available, which will give you an in-depth knowledge of the flowers and plants. A visit here is one of the best things to do in Princeton NJ.
PRINCETON'S FARMERS MARKET
New Jersey is known as "The Garden State," and what better way to experience that than going to a local farmer's market for the freshest produce? During the warmer months, you can find the Princeton Farmers Market in the Dinky Train Station Lot.
There are over 20 vendors that participate in the market and you can find fresh fruits and vegetables, pickled goods, jewelry and other handmade items, bread and pastries, homemade dog treats, and much more. Specialty vendors come with small batches of ready-to-serve food, and you can also find organic items here.
The market also features live music as you shop, making the market a great way to spend your morning or early afternoon. Free parking is available. Don't forget to bring a reusable bag for all your goodies!
TERHUNE ORCHARDS
Terhune Orchards is a family-operated farm that is open to the public all year long. It sits on 250 acres of land, and you'll find a farm store, winery, farm animals, apple picking, pumpkin picking, live music, and wine tastings here. You can find family-friendly activities, as well as different educational programs and workshops.
In the farm store, you can find fruits, vegetables, homemade baked goods, apple cider donuts, pies, fresh-pressed apple cider, savory treats, gourmet foods, flowers, plants, and wine that come straight from the farm.
Terhune Orchards also offer a "pick your own" option for several of their crops, depending on the season. You can pick asparagus, strawberries, cherries, blueberries, blackberries, apples, and pumpkins.
The farm offers many other activities and things to do, including walking along the farm trail, pedal tractors for kids under 6, live music, and summer camps. The farm also holds various festivals throughout the year including a FireFly Festival to celebrate the fun, flickering lighting bugs that come out during summer evenings.
Terhune Orchards is one of the only family farm wineries in NJ that have a winery and tasting room. They feature award-winning red, white, and fruit wines.
MARQUAND PARK
The Marquand Park and Arboretum was once the private landscaped garden of a 19th century estate. Today, the park is open to the public and features some of the largest trees in New Jersey, as well as native and exotic trees. The trails that wind through the trees have signs and QR codes that teach you about the trees you're seeing.
The park is an ideal place to go on a sunny day. There are paved walkways that run through the park for biking and rollerblading. They are also great for wheelchairs or strollers.
Marquand Park also features a playground and sandbox, a baseball field, picnic tables, and benches.
PRINCETON PUBLIC LIBRARY
The Princeton Public Library originally opened in 1909, and has since had three different locations as its collections grew. Today, the library resides in a 58,000-square-foot, state-of-the-art building. In addition to its massive book collection, the library has study rooms, kids' story times, computers for the public to use, educational programs, community events, and more.
The library is a great place to spend a stormy summer day or a cold snowy one, with lots of places to explore!
The public library hosts several public events including film festivals, books festivals, adult book groups, and language learning groups.
PRINCETON UNIVERSITY
Princeton University was founded in 1746, making it the 4th oldest college in the US. Known around the world as a high-level research university, they also focus on arts and humanities, social sciences, natural sciences, and engineering.
Although the university is one of the hardest to get into, they also offer a lot of financial aid, allowing it to be also one of the most diverse universities. People from all different cultures, lifestyles, and economic backgrounds attend the school.
There are several points of interest on campus that are open to the public.
NASSAU HALL
Nassau Hall is the oldest building on the Princeton Campus. It was built in 1756 and has been used as an academic building, a library, a chapel, a residential space for students and faculty, and today serves as the university administrative offices.
During the Revolutionary War, the building suffered major damage as the British and American troops fought to secure it.
PRINCETON UNIVERSITY ART MUSEUM
The Princeton University Art Museum is open to everyone. Their collections include African American Prints, Women Artists and Abstraction, Women and the Arts of Africa, The Allegorical Figure in Latin American Prints, Drawings, and Photographs.
You can also find galleries featuring American Art, Ancient, Byzantine and Islamic Art, Asian and European Art, Art of the Ancient Americas, African Art, Modern and Contemporary Art, Prints, and Drawings.
There are also several traveling exhibitions "on" at any given time.
PRINCETON UNIVERSITY CHAPEL
The Princeton Chapel is a nondenominational chapel on Princeton's campus that is open to students and staff. The chapel holds weekly Christian services, as well as a daily Catholic mass.
For the general public, the chapel is only open during specific events, performances and worship services. The chapel is also used for baccalaureate services and commencements.
If you have a chance, you should definitely stop by to see it. The chapel features four large stained glass windows in the main sanctuary, each with its own depiction.
CLEVELAND TOWER
Built in 1913, the Cleveland Tower is a memorial to the former university trustee and U.S. President Grover Cleveland.
The tower is 173 feet high and stands at the entrance of the Graduate College. It features the 5th largest Carillon in the country, and one of the 10 largest in the world.
MCCARTER THEATRE CENTER
The McCarter Theater Center hosts performing arts, live music, and more. Tickets for all events are always available online. Lucille Ball has performed on stage here, as well as many other notable people.
The theater opened in 1930 and has been dedicated to "creating stories and experiences that enliven minds, expand imaginations and engage communities" ever since.
PRINCETON BATTLEFIELD STATE PARK
Princeton Battlefield State Park was once the site of one of the harshest battles in the American Revolution, The Battle of Princeton. It lasted for 10 days, but the British troops were eventually defeated. Today, you can walk around the park, and visit the battlefields and the Clarke House.
The park is open all year long and has something to experience each season. During the winter months, you can go cross-country skiing through the park, and during the warmer months, the trails can be used for hiking. There is a 2.4-mile loop around the park with various little side trails. The trail is an easy walk that people of all ages can enjoy.
If you're into spooky stuff, you can join one of the ghost hunts and tours that take place after dark. There are dozens of stories of people seeing ghostly apparitions of soldiers who haven't realized the war has ended. Keep in mind that this tour is not a "haunted house" type tour where people jump out and scare you. This tour uses high-quality EMF Meters, Dowsing Rods, and Therma-Meters to find left-behind spirits. The guides will also take you to the grave of Richard Stockton.
​​LAWRENCE HOPEWELL TRAIL
The Lawrence Hopewell Trail combines over 20 miles of trails connecting the two townships of Lawrence and Hopewell. The park and trails are used by walkers, hikers, bikers, skaters and rollerbladers, and also for horseback riding, cross country skiing, and snowshoeing.
At the southernmost tip of the trail is the legendary Brearley Oak, the largest in the state. Nicknamed, The Champion Tree, it's surrounded by a large fence, but is a great backdrop for a photo! The park offers many community events including a walking club, full- moon bike rides and during Halloween, they promote a Trail and Treat bike ride that's fun for the whole family.
Most people do the trail in segments and there are 16 segments. You can find paved trails, as well as nature trails. The trails are also popular with birders, as you can view many different species while walking.
NASSAU STREET EATS
Nassau Street is one of Princeton's most famous streets. It runs in front of the university and is lined with boutiques, shops, and numerous places to get a bite to eat. It's not just a street popular with the college crowd, it's popular with locals and visitors as well.
Some of the most talked-about places to eat are PJ's Pancake House, Jammin' Crepes, Porta Via, Mamoun's Falafel, 30 Burgers, Tico's Juice Bar, Winberie's, Triumph Brewing Company, Infini-T Cafe, Teresa Caffe, Thai Village, and Despaña.
If you're looking for sweets, you can try out Thomas Sweet, Halo Pub, Bent Spoon, Dulceria, and Ninas Waffles. There are plenty of late-night options as well, including Say Cheeze, Hoagie Haven, and WaWa.
Of course, there are dozens more options to suit any craving!
BENT SPOON
The Bent Spoon is a popular place to eat along Nassau Street, and we think it deserves a section of its own. This artesian ice cream spot is a hit with everyone, from kids to college students to parents and grandparents.
The creamery offers 625 flavors of ice cream in rotation, so you can always try something new! They are committed to using local and organic ingredients and have won many awards and accolades.
The Bent Spoon is also known for its seasonal drinks, especially its hot chocolate. They also offer mouth-watering mini cupcakes!
EINSTEIN WALK
Albert Einstein, once named "Time Magazine's Man of the Century," has a walk completely dedicated to him. The 1-hour self-guided tour gets you up close and personal to who Albert Einstein really was. Put on by the Princeton Tour Company, the Einstein Walk uses a map to identify 12 important points of interest, including Einstein's home, monuments, some of his favorite hangouts, as well as his hairdresser's former house.
If you happen to be visiting the on March 14th — 3.14 — which is Pi Day, synonymous with Einstein, you can take part in all sorts of contests, including ​​Pi recitation, pie judging, pie eating, pie-throwing, and an Einstein Look A Like competition open to all ages, where the cash prize is $314.
Princeton Tour Company also offers a Ghost Tour/ Hunt and Cemetery Visit and the Princeton Five Star Shameless Name Dropping Tour. The ghost tour takes you all over Princeton reliving its ghostly past. Guides will use state-of-the-art ghost hunting equipment to connect you with the other side. Along the tour, you will be taken to the graves of notorious people of the past, including Grover Cleveland, Aaron Burr, Jr., and Paul Tulane.
If spooky isn't your style, you can opt for the Shameless Name Dropping Tour. During this tour, the guides will take you to all the prominent sightseeing spots and popular points of interest throughout Princeton, including the homes of Albert Einstein, F Scott Fitzgerald, TS Eliot, Woodrow Wilson, Grover Cleveland, Robert Wood Johnson, and Brooke Shields!
YANKEE DOODLE TAP ROOM AT THE NASSAU INN
The Yankee Doodle Tap Room can be found in the Nassau Inn, and it features Norman Rockwell's oldest and largest mural. The Tap Room offers indoor and outdoor seating, 19 craft beers on tap, and an extensive wine list.
Yankee Doodle Taproom provides live music several nights a week, along with Happy Hour. The menu consists of gastropub food like nachos, burgers, steaks, sandwiches, salads, and more. On weekend mornings, you can find people lining up for the full American breakfast buffet.
The Nassau Inn is located in downtown Princeton, and offers guests 157 rooms and 31 suites overlooking Palmer Square. There is a menu for room service for all guests of the Inn.
DELAWARE AND RARITAN CANAL STATE PARK
The Delaware and Raritan Canal State Park is a 70-mile long, 4,000+ acre park that spans five counties, including Middlesex, Mercer, Burlington, Somerset, and Hunterdon. The park is popular for canoeing, walking, hiking, bicycling, hunting and fishing, and even horseback riding.
The park is on the National Register of Historic Places and is part of the National Recreation Trail System and the East Coast Greenway. Points of interest in the park include Blackwells Mills, Bulls Island, Griggstown, Kingston, Port Mercer, Prallsville Mills, and Six Mile Run Reservoir Site. Bulls Island is set up with a campground, while many of the other sites are considered historic landmarks.
There are so many trails to explore throughout the park with varying degrees of difficulty and length. . There are various maps available, depending on which section of the park you're in. You can view the maps here. There are a handful of loop trails that take you through several sections. The shortest loop is 7 miles long, and the longest loop comes in at just under 20 miles.
CARNEGIE LAKE
Lake Carnegie is actually a privately owned, manmade reservoir. Swimming and gas-powered boats are prohibited on the lake, but you can go kayaking, canoeing, paddleboarding, sailing, and fishing. You can find kayak rentals at the south end of the lake.
Carnegie Lake is nearly 4 miles long and provides a safe haven for animals and a quiet place for students and other visitors. It can also provide a lot of excitement if you happen to be there at the same time as the crew teams.
The crew teams for the university use the lake for practice and competitions, and the US Olympic teams have used it for training. During winter, if the lake freezes over, the university will open the lake for ice skating and hockey games.
DRUMTHWACKET
The official home for the governor of New Jersey, Drumthwacket is listed on the National Register of Historic Places and is considered one of the most elegant homes in the US.
On certain days of the week, you can take guided tours of the mansion, although you have to pre-register. Highlights of the tour include a New Jersey state map from 1828, a sterling silver punch bowl from Tiffany and Co., and a portrait of Albert Einstein.
The Drumthwacket Foundation also holds a Spring Carnival for children with special needs. It's a free event that is hosted by the governor and the first lady. Children ages 4-12 are invited to the property to play carnival games, jump in bounce houses, participate in art projects and a treasure hunt, as well as face painting and pony rides.
MORE INFORMATION FOR YOUR TRIP TO NEW JERSEY
WHERE TO STAY IN PRINCETON, NJ
Follow us here: Facebook | Twitter | Instagram | Pinterest | YouTube | MSN | TripAdvisor | Flipboard
All articles belong to 365 Atlanta Family LLC, and all photos belong to us as well, unless otherwise noted. It's all copyrighted. Please don't repost anything elsewhere without asking me first. All rights reserved. This site uses cookies to enhance your experience.
We make no guarantees of any price listed on our site. We are not responsible for content on external web sites linked from ours, including linked resources, an external blog post, any partner site, hotel property sites, or affiliate sites. We only write about places we love in an attempt to help you in your adventures, but we can't guarantee you will love them, too.
Posts may contain affiliate links at no cost to you. Several of our trips are also compensated by the respective tourism boards for the city or state we are visiting. This never impacts how we share the destination with you – opinions are always our own and we pride ourselves on that. We do not sell links or accept unsolicited guest posts under any circumstances. Don't even ask.
United States Copyright, 365 Atlanta Family, LLC
View our Privacy Policy | Subscribe to our Newsletter | Contact Site Owner | View Terms & Conditions | About Us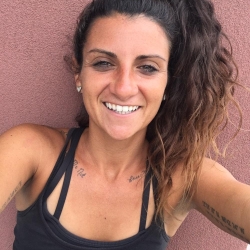 Latest posts by Amanda Strube, Staff Writer
(see all)