Originally known as Paulus Hook, what is now Jersey City, NJ is known for its historical importance and cultural diversity, with more than half its population speaking two or more languages. Jersey City also has a huge population of artists, making it a super creative city.
Pertaining to its history, Jersey City is the oldest town in New Jersey, founded in 1660. You can find one of the oldest homes in the United States here, which was built in 1690. Jersey City is also known as the last "station" on the Underground Railroad route in New Jersey. The city is home to the first skyway highway and the first-ever medical center in America.
Jersey City is also known for its shopping and dining opportunities, including some of the best diner experiences in the world. As part of the East Coast Greenway Trail, Jersey City will be connected to the Florida Keys by a single unbroken bike route.
Sitting on the banks of the Hudson River and the Upper New York Bay, Jersey City offers tourists and residents endless opportunities, staggering city views, and a little bit of time travel.
Ready to learn more? Here are 23 things to do in Jersey City that you can't miss!
LIBERTY STATE PARK
Liberty State Park provides visitors with unobstructed views of the Manhattan skyline, Statue of Liberty, and Ellis Island. With these unrivaled views of New York City and New York Harbor, the park provides a perfect spot to watch the city from a different perspective.
The park includes a 2-mile promenade, picnic and playground areas, the Nature Center, wide-open fields for sports and games, miles of pathways, and an outdoor performance area. There is also The Liberty Landing Marina, restaurants, the NJ Empty Sky 9/11 Memorial, and the Liberty Science Center.
You can fish and crab, boat, kayak, paddleboard, walk, bike, and rollerblade throughout the park. There are areas that are also wheelchair and stroller accessible.
Liberty State Park also provides ferry service to Ellis Island and the Statue of Liberty. A visit here is one of the best things to do in Jersey City!
ELLIS ISLAND IMMIGRATION MUSEUM
Ellis Island is a huge part of the history of the U.S. Opened in 1892, this immigration station processed more than 12 million people by the time it closed in 1954. Today, the island operates the Ellis Island Immigration Museum and teaches the history of immigrants.
Many people visit the Statue of Liberty, in addition to visiting Ellis Island. Both islands are only accessible by ferry, and offer a great insight into the journey it took to come to America through various artifacts and exhibits.
The Family History Center offers guests a unique opportunity to track their own family history through arrival records. The Statue of Liberty Museum houses a collection of American heirlooms and interactive exhibits.
LIBERTY SCIENCE CENTER
The Liberty Science Center is fun and interesting for all ages. With exhibitions, a planetarium, and LSC After Dark, there is always something new to learn and explore.
Among the exhibits to check out are Minecraft: The Exhibition, Wobby World, Dino Dig Adventure, Infinity Climber, Wild About Animals, Making Mammoths, Microbes Rule, Our Hudson Home, and more.
The LSC has the largest planetarium in the entire country, and it provides stargazers with an 89-foot full-dome view of the night sky and distant galaxies. The planetarium features a resolution of 88 million pixels, a lighting system that can produce over 281 trillion colors, and speakers capable of producing 30,000 watts of digital sound. There are different showings at different times, including kids' shows.
For adults 21+, the LSC offers after-hours events like a Murder Mystery, a bar and dance floor, and opportunities to explore the exhibits.
VAN VORST PARK
Located in Historic Downtown, Van Vorst Park is a great place to go for some fresh air. The park includes a gazebo, viewing fountain, playgrounds, swings and a sandbox, a summer splash pad, and landscaped walking paths. The park is bordered by brick and brownstone rowhouses from the late 1800s.
The park is open from 6 am to 10 pm every day, and includes an off-leash dog park. The dog park has separate areas for big and small dogs. During the warmer months, Van Vorst Park hosts musical events, Shakespeare in the Park, a community flea market, Films in Park, and a Saturday morning farmers' market.
J. OWEN GRUNDY PARK
The J. Owen Grundy Park is situated along the Hudson River and has lovely views of Lower Manhattan, Liberty State Park, and the Jersey City waterfront. The park features a pier and pavilion.
The park is quiet and peaceful and provides a great view of the night sky. There are coffee shops and other cafes and food trucks nearby, so it's easy to grab a bite while enjoying the view.
EMPTY SKY MEMORIAL
The Empty Sky Memorial was created to honor and remember the lives lost on the tragic morning of September 11, 2001 and the World Trade Center bombing. The park specifically remembers the 749 New Jersey lives lost that day.
"Empty Sky" symbolically remembers those killed while connecting New Jersey to Ground Zero. The park features walls adorned with the names of all victims. The walls are exactly equal to one side of the former World Trade Center Towers.
LINCOLN PARK
Lincoln Park is a favorite for visitors and residents. The park is over 150 acres and offers hiking trails, sports fields, basketball courts, a running track, two children's playgrounds, and a spray pool area. In addition, you'll find barbeque areas, an enclosed dog run, and the Skyway Golf Course here.
The park has several historical points of interest, including a statue called Lincoln the Mystic, the world's largest concrete monument! You'll also find the 365-ton Lincoln Park Fountain, The Jersey City Civil War Memorial, The Farrier Memorial, a bronze statue of a firefighter, and The Great Irish Famine Memorial.
WHITE EAGLE HALL
If you like live music and entertainment, catching a show at the White Eagle Hall is the place to be. This historic music hall has been restored and renovated and now features concerts, theater, comedy, dance, film, family shows, and other community and public events.
White Eagle features a state-of-the-art sound system that provides a nearly echo-free atmosphere with enhanced aural clarity. This includes sound isolation springs on floors and walls, and custom-fabricated sound diffusion and absorption panels on the ceilings.
Shows frequently change, so there is always something new to see. The building can hold 800 standing, 400 seating, or 250 seated for dining. It includes two restaurants on the ground level called Cellar 335, a restaurant and bar, and French restaurant Madame Claude Bis.
BEYOND THE PLATE FOOD TOURS
Due to its variety of cultures and proximity to NYC, Jersey City offers some of the best food in the world. Beyond the Plate Food Tours takes you to all the best Jersey City restaurants. There are two options for food tours within Jersey City — Taste of the Heights and the Taste of Downtown.
The Taste of the Heights Tour includes 6 stops, including dessert. Each spot is within walking distance of the other and the tour lasts approximately 2 hours. The tour focuses on the stories behind the dishes while you meet with local chefs, restaurateurs, and other industry experts. The tour typically includes two sit-down tastings and four standing ones.
The Taste of Downtown Tour includes 3-4 tasting locations, plus dessert and alcoholic beverages. This tour lasts about 3 hours and focuses on food preparation, arts, culture, and history. During this tour, you will also get the opportunity to meet chefs, restaurateurs, and other industry experts.
Private tours are available upon request.
LANDMARK LOEW'S JERSEY THEATER
Currently closed for major reconstruction and restoration, the Landmark Loew's Jersey Theater has plans to open to the public better than ever. Initially constructed in 1929, this theater was one of Loew's Wonder Theaters and has since been designated as a New Jersey Registered Historic Site. Loew's Theater was more like a movie palace than just a movie theater.
The Jersey theater also promoted public and community events and was a popular venue for fundraising and corporate events, as well as weddings. The theater has also been featured in pop culture with appearances in The Last Days of Disco, a 2007 Geico commercial, and a Strokes music video.
While the theater is closed to revamp, videos of the restoration project will be posted to their website so the public can watch the process and progress. The Landmark Loew's Jersey Theater will then reopen and continue to be a not-for-profit arts and entertainment center.
APPLE TREE HOUSE
Officially known as The Van Wagenen House, the Apple Tree House offers free humanities lectures, history exhibitions, heritage celebrations, and special events.
The house was built in 1740 and has had an interesting history. At one point, it had an apple orchard and cider press on site, and has also been used as a funeral parlor. The house has since been turned into a museum with various exhibits, artifacts, and artwork.
MANA CONTEMPORARY
Built in the 1920s, this former tobacco warehouse is now the flagship space for Mana Contemporary. The building combines artist studios, exhibition spaces, and other services.
Visitors can view new projects taking place inside, as well as explore art-making techniques and other presentations. Pieces of art are on display all around the building, providing visitors with a wonderful experience.
MILK SUGAR LOVE
If you need to satisfy your sweet tooth or calm your caffeine craving, Milk Sugar Love is your go-to spot. The shop specializes in homemade ice cream and baked goods. Everything is made from scratch to satisfy each customer's taste buds.
Milk Sugar Love only uses the highest quality, all-natural and local ingredients. Everything here comes in small batches, ensuring everything is super fresh.
CENTRAL RAILROAD OF NEW JERSEY TERMINAL
Located in Liberty State Park, the Central Railroad Of New Jersey Terminal, or CRNJ, is a historical landmark built on a landfill from New York City along with ballast from ocean-going vessels.
Initially built in 1864, the terminal has been restored and rebuilt a handful of times. The trains that came and went from the station carried thousands of immigrants arriving at Ellis Island.
This waterfront terminal is now abandoned and can still be visited for a fun photoshoot.
JERSEY CITY MURAL ARTS PROGRAM
While you're out exploring Jersey City, don't be surprised to see some amazing street art along the way! The Jersey City Mural Arts Program helps connect artists with property owners to turn the city into a outdoor art museum.
In addition to adding amazing beauty to the city, the murals also help reduce graffiti and helps engage local residents.
In Jersey City, you'll find amazing works like the David Bowie mural by Eduardo Kobra, Breaking Chains by Emilio Florentine, Coexist by Dragon 76, Diversity by Lissanne Lake and so many more.
HEIRLOOM KITCHEN COOKING CLASSES
About 35 minutes away from Jersey City, you'll find the amazing restaurant, Heirloom Kitchen. This popular farm-to-table restaurant is a great place to enjoy a seasonal meal, find amazing kitchenware, or take cooking classes!
At their cooking classes, you can learn to make everything from pizza and pasta to Spanish tapas and Israeli street food. Private cooking classes are also available.
JERSEY CITY DAY TRIPS
Jersey City is perfectly located to other hotspots in the Tri-State Area, making it easy to include a day trip in your itinerary.
ATLANTIC CITY
Atlantic City is about 2 hours south of Jersey City and is home to the world-famous Atlantic City Boardwalk, Steel Pier, and various casinos all set along the Atlantic Ocean with beautiful beaches.
PHILADELPHIA
Philadelphia is about 1.5 hours southwest of Jersey City and it's a super fun city to visit both night and day. This historical city offers everything from museums and concert venues to beautiful hiking spots.
NEW YORK CITY
Just over the river is the "City That Never Sleeps." New York City is a place that everyone should visit at least once in their life.
From world-class shopping, fine dining, and entertainment, to nightclubs, architecture, Central Park, and art galleries, NYC is a great adventure.
BROOKLYN
Just over 30 minutes from Jersey City is Brooklyn, home to some of the best pizza in the world. Brooklyn is also home to the iconic Coney Island.
CAPE MAY
Cape May is known for its boardwalks, beaches, Cape May diamonds, and good surf. Known as America's First Seaside Resort, Cape May sits about 2.5 hours south of Jersey City.
THE POCONOS
The Pocono Mountains of Pennsylvania are a beautiful destination, no matter what time of year it is.
Just 1.5 hours from Jersey City you can find skiing and snowboarding, hiking, fishing, and hunting. It's a great place to visit if you need to reconnect with nature or just want some time out of the city.
LONG ISLAND
Just over an hour from Jersey City is the epic beach town of Long Island. Known for its serene beaches, fun surf spots, and fresh seafood, Long Island is another fun spot to escape the city.
MORE INFORMATION FOR YOUR TRIP TO NEW JERSEY
YOU MIGHT ALSO ENJOY
WHERE TO STAY IN JERSEY CITY
Follow us here: Facebook | Twitter | Instagram | Pinterest | YouTube | MSN | TripAdvisor | Flipboard
All articles belong to 365 Atlanta Family LLC, and all photos belong to us as well, unless otherwise noted. It's all copyrighted. Please don't repost anything elsewhere without asking me first. All rights reserved. This site uses cookies to enhance your experience.
We make no guarantees of any price listed on our site. We are not responsible for content on external web sites linked from ours, including linked resources, an external blog post, any partner site, hotel property sites, or affiliate sites. We only write about places we love in an attempt to help you in your adventures, but we can't guarantee you will love them, too.
Posts may contain affiliate links at no cost to you. Several of our trips are also compensated by the respective tourism boards for the city or state we are visiting. This never impacts how we share the destination with you – opinions are always our own and we pride ourselves on that. We do not sell links or accept unsolicited guest posts under any circumstances. Don't even ask.
United States Copyright, 365 Atlanta Family, LLC
View our Privacy Policy | Subscribe to our Newsletter | Contact Site Owner | View Terms & Conditions | About Us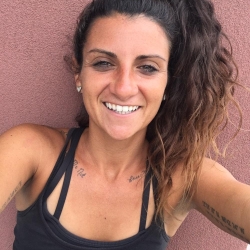 Latest posts by Amanda Strube, Staff Writer
(see all)