Lincoln, New Hampshire is a great destination to get "lost" in the mountains. Protected by the White Mountain National Forest, this cozy ski town has endless outdoor adventures — and not just during the ski season.
Parts of the Appalachian Trail run through the town, and other parks, trails, and forests have endless miles of terrain to explore. The area is particularly stunning during the fall, as the leaves begin to change color.
Lincoln is also home to the New Hampshire Highland Games and Festival, which is held each September to the delight of thousands of people and families. This celebration of Scottish heritage is one of the largest and most diverse in the whole country. The festival features Scottish music, dance, food, games, and athletics, including sheepdog trials that are really exciting to watch.
If you're looking to escape to the mountains, Lincoln, New Hampshire might just be your new favorite getaway. Here are 14 things to do in Lincoln NH that you just can't miss!
DRIVE THE KANCAMAGUS HIGHWAY
New Hampshire is one of the best states to visit during the fall months. As the leaves change color, thousands of people travel along the Kancamagus Highway for breathtaking views.
The Kancamagus Highway runs through the White Mountains and along the Swift River, Sabbaday Falls, Lower Falls, and Rocky Gorge. Untouched by modern-day amenities like convenience stores, restaurants, gas stations, or hotels, the scenic byway is like taking a road trip back through time. There are, however, six campgrounds along the highway if you're really trying to get away from it all.
You can also find plenty of trailheads along the highway. In the Lincoln area alone you can find the Lincoln Woods Trail, Pine Island Trail, East Side Trail, Osseo Trail, River View Loop, and more.
Surrounded by thick, lush forest, The Kanc, as its lovingly referred to, sits on ancient Indian land and was originally used by loggers and railroad workers.
CLARK'S BEARS (FORMERLY CLARK'S TRADING POST)
Open since 1928, Clark's Bears has been filled with family fun for decades. Here you can find five museums, gift shops, a covered bridge, the White Mountain Central Railroad, their famous Blackbear Show, a water raft ride, bumper boats, and a climbing wall.
The museums include the 1884 Fire Station, Avery's Garage, Florence Murray Museum, Americana Museum, and the Clark History Museum. The Firestation pays homage to the history of fire fighting and includes antique horse-drawn fire engines and wagons. Avery's Garage features a replica gas station with vintage motorcycles and antique autos.
At the Florence Murray Museum, you can find a variety of collections, including antique games, guns, swords, souvenir china, typewriters, railroad memorabilia, and even a two-headed calf! The American Museum includes things like fully-restored nickelodeons, steam and gas engines, and early household appliances. The Clark History Museum is essentially a time capsule of all the Clark family's accomplishments throughout the years.
Clark's is most famous for its Bear Show. For generations, the Clark family has trained bears without leashes and muzzles to perform different tricks and antics. During the summer months, there is also a performing circus featuring acrobats, jugglers, and a quick change artist.
There is a "haunted" train ride where you get "chased" by the legendary wolfman. While this ride might be more scary than exciting for some of the younger children, it's a fun, whimsical train ride where you can actually meet the wolfman later, as he hangs around while the bears are being fed.
Another whimsical — even magical — attraction is Merlin's Mystical Mansion. The mansion is built on a gravity point, turning the whole thing "upside down."
Clark's also features a Segway Park and a Segway Safari. Each general admission ticket comes with a short Segway ride in the nation's first Segway Park. If you've never ridden a Segway before, there are guides around to teach you the basics. You can also opt-in for the Segway Safari, which is a longer ride around the park with a guide.
PADDLE THE PEMIGEWASSET RIVER
The Pemigewasset River cuts right through New Hampshire's White Mountains and is a great way to cool off during the summer months. There are options to kayak, canoe, paddleboard, and/or tube down the river. You can even find sections for whitewater rafting.
You can find rentals or book guided tours. The "Pemi" is a total of 65 miles long and is home to white-tailed deer, turkey, grouse, American woodcock, songbirds, and waterfowl. There is also plenty of fish in the Pemi, including trout, bass, and Atlantic salmon.
Pemigewasset is an Abenaki word stemming from bemijijoasek [bəmidzidzoasək], meaning "where side (entering) current is." The river is safe for swimming and you can often find swimming holes and secluded beaches as you paddle along.
LOON MOUNTAIN SKI RESORT
Tucked away in the White Mountains National Forest is Loon Mountain Ski Resort. Loon Mountain is a popular ski and snowboard destination during New Hampshire's winter months, but also has plenty of summer activities.
Once the snow starts to fall, the mountain has 370 skiable acres, over 60 trails, including tree skiing, 11 lifts, and 3 separate peaks. There are 6 terrain parks featuring two parks for kids, The Burton Riglet Park and Lil' Stash. Loon Mountain boasts the only Super Pipe in New Hampshire, with walls that are 425-feet-long and 18-feet-high. The mountain offers season passes, classes, and rentals, including a ski and snowboard school. In addition to skiing and snowboarding, Loon Mountain offers snow tubing, cross country skiing, and snowshoeing.
After the snow melts, the resort offers hiking and mountain biking, disc golf, yoga classes, zip lining, scenic gondola rides, and caving. There are 3 well-marked and maintained trails throughout the resort that will take you to the summits of Loon Peak and North Peak. Here, you'll be rewarded with stunning views of the White Mountain range, including Mount Washington, the highest peak in the Northeast.
The zipline can be found at Loon's Adventure Center, where you can also use the climbing wall. The zipline flies you out and over the Pemi River before bringing you back. The rock wall has routes suitable for most ages.
Not only is the gondola ride scenic, but it can also drop you off at the summit so you can explore the glacial caves. Formed during the last ice age, the caves are big enough to scramble through.
The mountain is home to Riverwalk Resort at Loon Mountain, where you can book accommodation or refuel at the Summit Cafe or Babe's Blue Ox Lounge. A visit here is truly one of the best things to do in Lincoln NH!
THE MOUNT WASHINGTON COG RAILWAY
The Mount Washington Cog Railway is a historic steam train that was built in 1869 to serve the needs of a tourism boom. There were several luxury hotels built in the White Mountains that were considered "Grand Hotels," and the railway took guests to and from these hotels. The train was the first mountain-climbing cog railway in the world, and the second steepest.
While only two of the Grand Hotels are still operating today, the Cog Railway is still taking tourists to the summit of Mount Washington. The train runs all year long, but only goes to the top during the warmer months, typically from May through October. During the colder months, the railway still operates but on a shorter track.
A trip to the top of Mount Washington and back takes approximately 3 hours and includes a 1-hour intermission so you can explore the summit.
CANNON MOUNTAIN
Located in Franconia Notch State Park, Cannon Mountain offers visitors something active and fun to do all year long. During the winter, Cannon Mountain opens 25 miles of skiable trails, including 97 trails and glades with 11 lifts operating. The mountain boasts the highest summit elevation in New Hampshire at just over 4,000 feet.
The mountain offers lessons, rentals, season passes, and several food options including Lafayette Food Court, To-Go Window, Cannonball Pub, Powder Makers At The Notchview Cafe, and more.
Once the weather warms up, Cannon Mountain turns into a top destination for hiking and fishing. The Flume Gorge is a popular, one-way loop that takes you through the forest and past waterfalls for a truly beautiful hike. While tickets are required to hike this trail, you can easily purchase them online. This helps maintain the trail as well as limit the number of people on the trail so it doesn't get overcrowded. While this hike is generally considered easy, there are elevation gains and losses to keep in mind.
You can also take shorter hikes to Artists Bluff and Bald Mountain. Echo Lake Beach is another popular hotspot where you can swim, and rent pedal boats, kayaks or canoes. You can fish in Echo Lake, as well as Profile Lake.
Other points of interest on the mountain include Old Man of The Mountain Museum and Plaza, The Basin, and Boise Rock. If you need a break from the sun or to pass a rainy day, the Ski Museum is interesting. In the museum, you can view memorabilia from the history of skiing in the U.S.
CANNON MOUNTAIN AERIAL TRAMWAY
The Cannon Mountain Aerial Tramway is a highlight of Cannon Mountain. This tramway is the only one in New Hampshire, and was actually the first one in use within the U.S. The tramway takes riders to the 4,000+-foot summit in under 10 minutes.
If you're riding on a clear day you'll witness stunning views of mountains from New Hampshire, Maine, Vermont, New York, and Canada. Once at the top, you can disembark and explore the different walking paths, walk around the 360-degree observation deck, or grab a bite to eat at the cafe.
FRANCONIA NOTCH STATE PARK
Franconia Notch State Park is a New Hampshire gem. There are endless outdoor adventures including camping, hiking, fishing, boating, kayaking and canoeing, swimming, beaches, horseback riding, ATV trails, cross country skiing, snowmobiling, snowshoeing, and downhill skiing.
The park offers tent campsites with showers and restrooms, as well as full RV hookups and dumping stations.
The park offers trails of varying lengths and degrees of difficulty, as well as numerous family-friendly hikes. These include Bald Mountain and Artists Bluff, Lonesome Lake, and Kinsman Falls. If you're looking for longer or more challenging hikes, Mount Lafayette and Franconia Ridge Trail Loop is just over 9 miles, and is considered a hard or challenging route, but a well-used one. This trek will take you across three summits and requires the right gear and fitness level.
Other popular treks include Mount Pemigewasset Trail at 3.7 miles out and back, Georgiana and Harvard Falls Trail runs about 2.5 miles out and back, and Bridesmaid Falls is a mile-long trail that brings you to two cascading waterfalls. There are dozens of other main trails, as well as connecting trails. It's a good idea to pack proper gear and bring or download a map.
Fly-fishing, as well as rod and reel fishing, are also popular pastimes when visiting Franconia. Profile Lake is designated as a fly-fishing only spot, however you can also fish in Echo Lake.
Franconia Notch has a lot to offer no matter what time of year you decide to visit.
FLUME GORGE
Briefly mentioned before, Flume Gorge is a must-see when visiting Lincoln, New Hampshire. This 2-mile loop takes you to The Flume, a natural gorge extending 800 feet at the bottom of Mount Liberty. The trail is mostly considered easy — kid-friendly even — and brings you past waterfalls and through narrow rock pathways. The trail also includes stairs, a boardwalk, and lookout points where you can take in the vast New Hampshire landscape.
The hills can be steep and slippery, but doable if you're just watchful where you step. The trail is clearly marked and popular with tourists, as well as locals. There is a fee to hike the trail but this easily limits the number of people on the trail at any given time so it doesn't get overcrowded.
The trail is open from late May through late October, and you can pre-purchase your admission online.
HOBO RAILROAD
The Hobo Railroad offers guests an old-fashioned train ride. The rails run along the Pemigewasset River, providing beautiful views along the way. The trip lasts about 80 minutes and chugs along a historic rail system dating back to the 1800s. The train runs from late May through October, and again from Thanksgiving through mid-December. This is a great way to view all the leaves as they change colors during the fall months.
There are also train rides with Santa during the weekends once winter hits.
If you are a train enthusiast, you can also check out North Conway's Scenic Railroad. This is an easy day trip from Lincoln. This railway takes you through Mount Washington Valley and Crawford Notch and offers three different excursions. You can choose from Conway Valley Train, Sawyer River Excursion, and the Mountaineer.
ICE CASTLES
Another fun day trip idea from Lincoln is to head to Woodstock, NH to experience the Ice Castles. Only open during the winter months, this winter wonderland provides guests with a totally frozen experience.
There are various things to do when visiting Ice Castles including actual ice castles, the ice slide, snow tubing, crawl tunnels, sleigh rides, the Mystic Forest Light Walk, and more.
The ice castles are built entirely out of ice, while the ice slides provide guests of all ages with a little bit of thrill. Highlighting the magical glow of winter, the Mystic Forest Light Walk is a ¼-mile lighted path that illuminates the magic of a winter wonderland. The snow tubes, as well as the ice tunnels, are all appropriate for any age and provide a jolt of excitement.
If you're looking for something a bit more relaxing, you can take a sleigh ride or book a VIP experience in the Arctic Alcove.
THE COMMON MAN
If you're looking for a good, solid meal or a fun night out, going to The Common Man restaurant is a must! The restaurant has been open since the 1980s, and has been a favorite amongst locals and visitors alike.
They have been repeatedly awarded "Best of NH" by readers of New Hampshire Magazine, and are known for their Nantucket pie, homemade baked macaroni and cheese, and crab cakes.
The Common Man offers a gluten-free menu, as well as a kid's menu. You can choose to sit in the dining room or in their Bar 'n Grill, which includes cozy couches, a toasty fireplace, as well as parlor games.
SEVEN BIRCHES WINERY
Located at Loon Mountain, Seven Birches Winery hand-crafts wine using classic European grape varieties, as well as locally sourced fruits, for their distinct wines.
Onsite you can find a tasting room and a wine bar. You can sample from the wine menu or choose something you already like from their extensive wine list. The winery is open year-round and welcomes guests with open arms. Two days a week, the winery offers a winery tour where you can meet the makers.
There are two locations, with the main one being at Loon. You can also visit their Atrium Wine Bar, which is located in the Lincoln Village Shops.
BETTY AND BARNEY HILL MEMORIAL
If you're a bit whimsical and know the infamous alien abduction story of Betty and Barney Hill, you should make a pit stop at the Betty and Barney Hill Memorial. Located inside a gas station off exit 33 on I-93/Route 3, just look for the eight-foot-square painting of an alien standing in the middle of a dark forest road. "First Close Encounter of the Third Kind, Betty and Barney Hill, Sept. 19th, 1961" is written along the top.
Inside, you can find newspaper articles about their experience, as well as information about other abductions. There is also an official state landmark in front of the Indian Head Resort.
The story goes that Betty and Barney Hill were driving down Route 3 through Lincoln on September 19, 1961, when they noticed they were being followed by a strange, unidentified flying object. According to the couple, they were then abducted and "lost" two hours of time. They were reportedly returned the next morning.
Their story is known as the first, major publicized story of an abduction in the U.S.
MORE INFORMATION FOR YOUR TRIP TO NEW HAMPSHIRE
WHERE TO STAY IN LINCOLN, NEW HAMPSHIRE
Follow us here: Facebook | Twitter | Instagram | Pinterest | YouTube | MSN | TripAdvisor | Flipboard
All articles belong to 365 Atlanta Family LLC, and all photos belong to us as well, unless otherwise noted. It's all copyrighted. Please don't repost anything elsewhere without asking me first. All rights reserved. This site uses cookies to enhance your experience.
We make no guarantees of any price listed on our site. We are not responsible for content on external web sites linked from ours, including linked resources, an external blog post, any partner site, hotel property sites, or affiliate sites. We only write about places we love in an attempt to help you in your adventures, but we can't guarantee you will love them, too.
Posts may contain affiliate links at no cost to you. Several of our trips are also compensated by the respective tourism boards for the city or state we are visiting. This never impacts how we share the destination with you – opinions are always our own and we pride ourselves on that. We do not sell links or accept unsolicited guest posts under any circumstances. Don't even ask.
United States Copyright, 365 Atlanta Family, LLC
View our Privacy Policy | Subscribe to our Newsletter | Contact Site Owner | View Terms & Conditions | About Us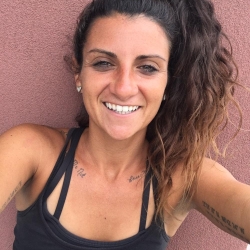 Latest posts by Amanda Strube, Staff Writer
(see all)