When the sun is out, New England becomes a treat for families, friends and anyone looking to kick back and relax. From world class beaches in Massachusetts to scenic drives along the coast, get ready for stunning views, lots of laughter and a family friendly trip that will blow you away.
With top notch restaurants and insanely beautiful surroundings, it's easy to plan a New England getaway you and your crew will adore. Hike your way through Maine, go for a whale watching tour, or simply enjoy being outside in nature in all six New England states. Make memories and let loose in this gorgeous region in America.
Here are 18 weekend getaways in New England you're going to love!
MAINE
BAR HARBOR
The quaint town of Bar Harbor is an absolute joy to explore with families who relish in local communities, dramatic coastal landscapes, and natural beauty. What could be more relaxing and peaceful then being out in nature, especially at Acadia National Park, which is just moments away.
Spend thrilling days hiking and biking, or wander through town admiring art galleries and boutique shops, while the kids enjoy a sweet treat of ice cream. Whether you are a nature lover or want to connect back to some historic roots, Bar Harbor is a fabulous weekend getaway that will excite all ages and families. Overlook the ocean and try Maine's legendary lobster whenever you get a chance!
Read More: 20 BEST THINGS TO DO IN MAINE THAT YOU CAN'T MISS
PORTLAND
With cobblestone streets and an up and coming food and beverage scene, Portland is becoming one of America's most exciting and unique cities. Located on Casco Bay, Portland offers world class views, amazing dining and excellent weather. With smaller crowds compared to other major cities, Portland is a great weekend getaway for families.
Tour lighthouses, go for summer hikes, or visit the Portland Art Museum, all before walking the promenade and grabbing snacks at one of the many food trucks. Don't forget to stop by one of the many breweries. Portland's huge beer scene is a great excuse to sit outside with family and friends.
Read More: 12 FALL WEEKEND GETAWAYS IN NEW ENGLAND YOU NEED TO TRY
OGUNQUIT
With sandy dunes and small-town vibes, Ogunquit is the perfect place for families to relax and explore their creative side. With a summer playhouse and a small American art museum, see locals at work and fall in love with the wild beaches and breaking of waves.
Walk around this small town, where you can pop into shops and get all the ingredients to make a scrumptious lobster bake. Climb up to Marginal Way and enjoy beautiful views of the town, ocean and lighthouse. Have a summer retreat well spent with family.
VERMONT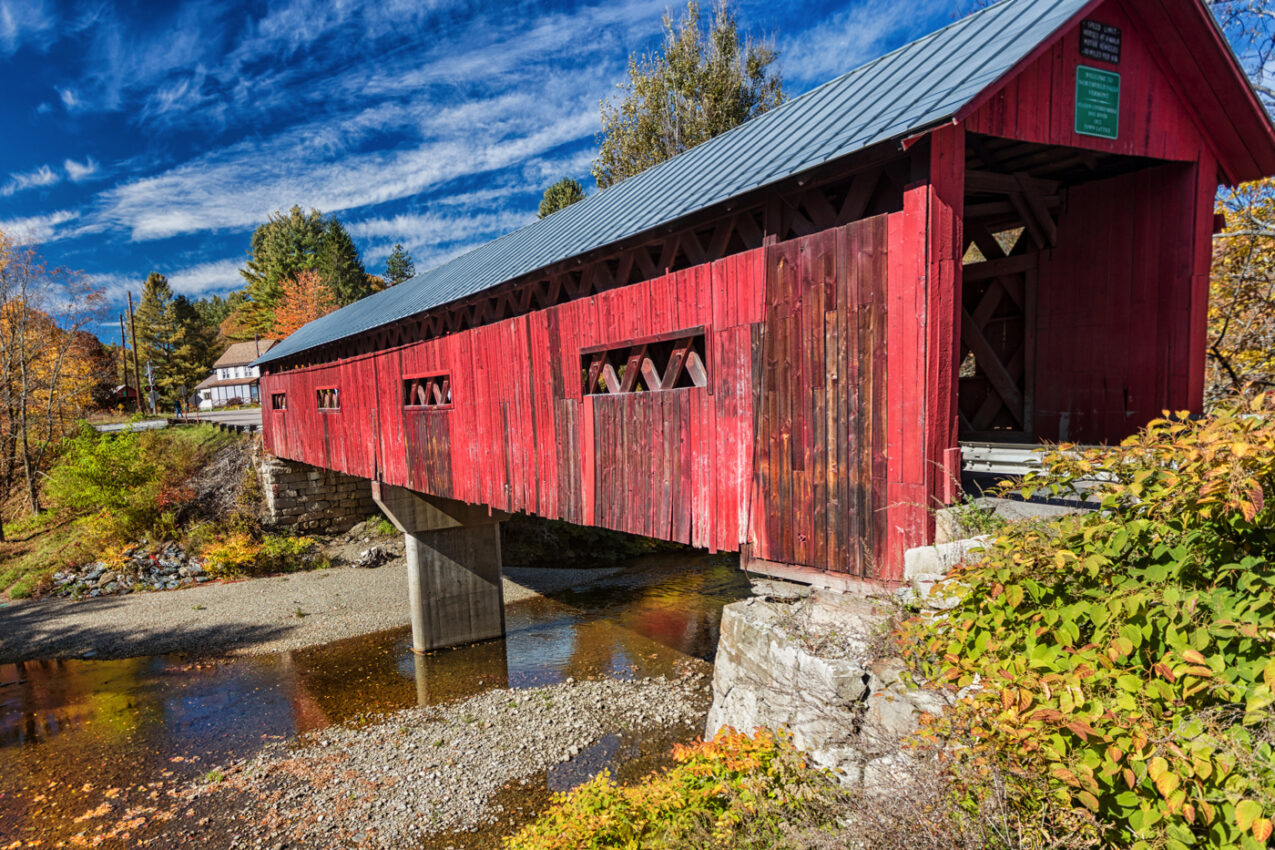 BURLINGTON
Are you looking for fun, history and quintessential New England charm? Then jump in your car for a thrilling road trip to Burlington, Vermont! In the fall, see the spectacular foliage, and in the summer, sit at beer gardens and relax while children run around embracing true Vermont outdoor living.
Stroll through the heart of Burlington at Church Street Marketplace, popping in boutiques or shopping at the farmers markets for fresh local produce and goods. Wander along the water's edge and chill out lakeside with paddling boarding and kayaking available!
Pop into local museums, embrace the red brick architecture and go for a hike at the nearby Adirondack Mountains. This small city will give you a vibrant outlook on life and will have you excited to return.
STOWE
Take on a scenic drive through Vermont on your way to the small town of Stowe. With breathtaking views and plenty of things to do, welcome to one of New England's world class ski destinations. Home to the fabulous Stowe Mountain, it's time to take children on an adventure of a lifetime and let them shred the slopes.
With long and winding trails, a renowned ski school, and luxurious resorts, Stowe is the perfect New England getaway for families to get outside and enjoy a winter wonderland. While the winter is where Stowe really thrives, don't be shy to visit in other seasons too.
In the summer, embrace the outdoors and hike to your heart's content, or head over during the fall season, which showcases the annual changing of the tree colors with fun local shows and events. Surrounded by state parks and plenty of natural wonder, Stowe is a dreamy vacation spot!
Read More: 15+ SENSATIONAL THINGS TO DO IN VERMONT ANY TIME OF YEAR
WOODSTOCK
New England is filled with plenty of charming villages, towns and cities, but there is something quite special about Woodstock. While all four seasons are truly beautiful, nothing quite compares to the vibrant red and orange colors that will be surrounding you through every window, park and shop.
With 360-degree views of farms, wide open space and mountains encompassing you, breathe in some fresh air and relish in Vermont's environment. From trying Vermont's famous cheese and fresh milk, stop by farms, gardens and go for long walks with loved ones. Make sure to get a family picture in one of the covered and colorful bridges, it's a great spot for a family photoshoot.
MASSACHUSETTS
MARTHA'S VINEYARD
Hop on a ferry and enjoy island living on gorgeous Martha's Vineyard. With serene and world class beaches, go for a swim in the Atlantic Ocean and watch as children have the beach holiday of their dreams.
With top notch golfing and delicious seafood offered at almost every restaurant, the Vineyard is more than a New England getaway — it's a way of life! Learn to sail, go whale watching and try sweet treats at one of the endless ice cream spots. With its historic lighthouses, charming town and small local community who love the arts, choose between Oaks Bluff or Vineyard Haven for a fabulous holiday.
Read More: 7 BREATHTAKING NEW ENGLAND FALL ROAD TRIP IDEAS
NANTUCKET
This island may be small, but it sure has a big heart. With pristine beaches and plenty of lighthouses, chill out on the beach with an umbrella while children boogie board or learn to surf in the Atlantic. Nantucket is off the coast of Cape Cod, and really comes alive during the summer months with gorgeous weather and fabulous activities.
Walk the old cobblestone streets and explore the amazing shops filled with unique gifts and artwork. Watch the sunrise and sunset every day with good company and eat at world class restaurants throughout your trip. Make sure to stop by Cisco Brewery for live music, drinks and food trucks; children are welcome and will absolutely love it!
BOSTON
Welcome to Bean Town! Are you excited to learn about one of the oldest cities in America? Filled with history dating back to the American Revolution, explore the old cobblestones streets of Boston and find hidden treasures everywhere you look.
Take the famous Freedom Trail Tour, where you'll wander Boston's most historic sites, or come aboard the Boston Duck Tours for an enthusiastic and adventurous tour of the city. Watch street performers at Faneuil Hall and grab snacks at Quincy Market, before taking a little stroll in Boston Common.
Shop 'til you drop on Newbury Street, and don't miss the Boston Aquarium. With fabulous neighborhoods, like the South and North End to discover, put on those walking shoes and get ready to explore. Make sure you catch a Red Sox game at legendary Fenway Park while you're in town!
Read More: 24 OF THE BEST THINGS TO DO IN MASSACHUSETTS | 29+ FUN THINGS TO DO IN BOSTON WITH KIDS
RHODE ISLAND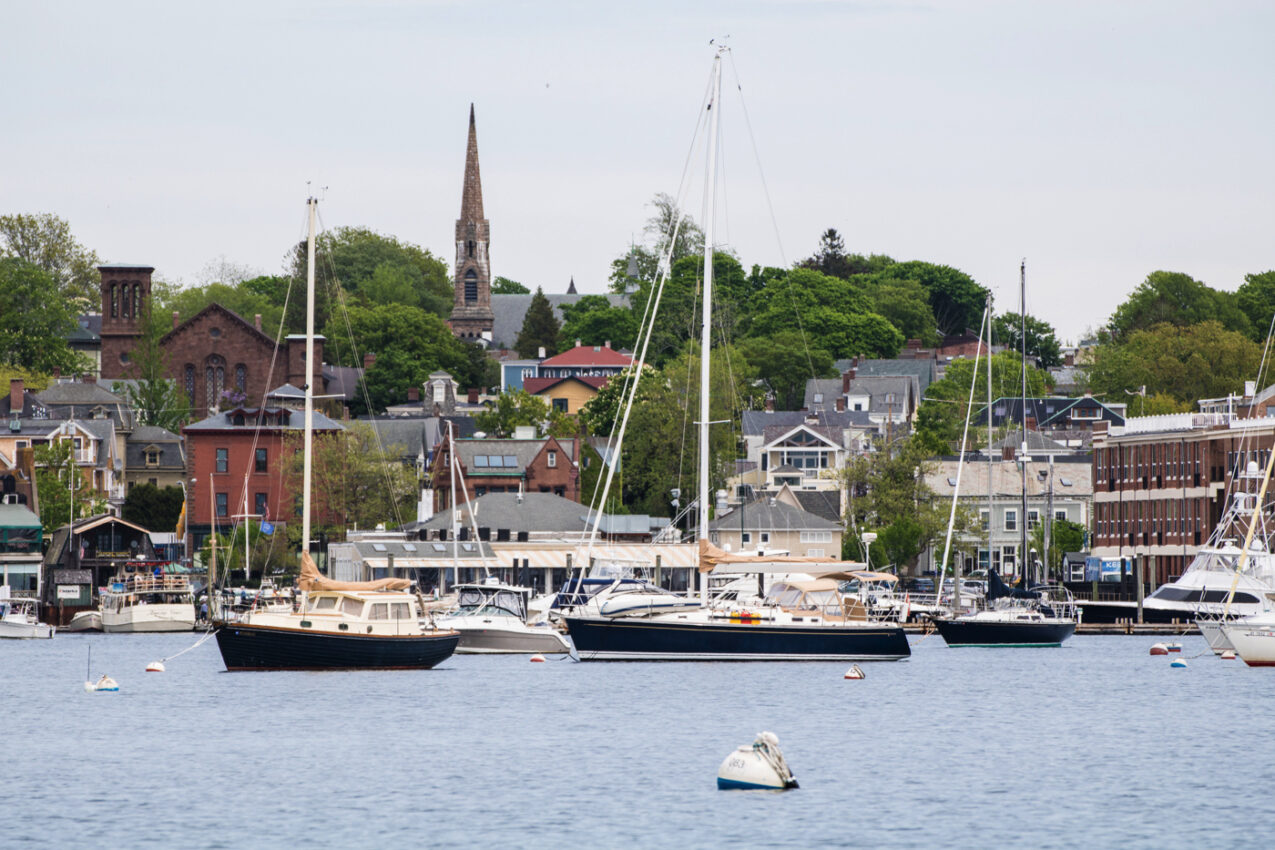 NEWPORT
Home to a rich and engaging history, a New England getaway to Newport, Rhode Island will give you small city vibes and a beach escape all in one. Enjoy dining while overlooking the water as sail boats cruise by and peaceful life surrounds you. Rent a boat and take to the waters yourself, or keep an eye out for its annual sailing regattas.
Head to the Cliff Walk for a fun family outing, where children can run along the path, and you can see the beauty of the extravagant mansions and rocky coastlines. Take a tour of the famous Gilded Age Mansion, and look out for The Breakers and Rosecliff.
Walk through cobblestone streets with ice cream, discovering million-dollar boats and picturesque views!
Read More: 18 THINGS TO DO IN RHODE ISLAND YOU CAN'T MISS
PROVIDENCE
Providence might not be the biggest city on the East Coast, but it absolutely has a lot of soul! With a diverse community and vibrant atmosphere, Providence is filled with young adults in college, attending the likes of Brown and RISD, who have a strong focus on the arts community.
Roam along the river, pop into cool and eclectic galleries and museums, or dine waterfront while enjoying great cuisines — especially seafood — at this New England getaway. Walk Benefits Street "Mile of History" and go up and down steep hills, where you'll come across Governor Stephen Hopkins House, the Athenaeum, and other historic homes.
During the winter, bundle up and go ice skating in the middle of the city, or warm up in the engaging and educational Children's Museum. This small city is great for families and has plenty to see and do, making it one of the best weekend getaways in New England.
NARRAGANSETT
Soak in some summer sun and get the beach chairs ready for Narragansett! Home to stunning beaches, it's time to enjoy ultimate relaxation at a glorious seaside town. Play beach games, go boogie boarding and build sandcastles along the shores of Rhode Island.
Treat yourself to world class seafood and embrace the vibrant and colorful sunsets on the soft sandy beaches all around you. Fall in love with the small-town vibes and visit museums, boutique shops, and bask in nature with family and friends.
This popular beach destination is great for families and offers people a peaceful escape from busy cities and daily stresses.
NEW HAMPSHIRE
NORTH CONWAY
Fill up the gas tank and get ready to embark on a road trip into the picturesque White Mountains. With endless opportunities to partake in outdoor activities, North Conway offers all its visitors, no matter their age, fun, joy and lots of laughter.
From skiing and snowboarding in the winter, to hiking and biking in the summer, fall in love with the great outdoors. Go swimming in the lakes, and don't forget those fishing rods, as you might get yourself a fresh catch of the day.
With great shops and restaurants to try, go for a walk along the town's Main Street before heading back to your accommodation. Gaze at the stars and enjoy outdoor BBQs with friends and family at this ideal outdoor playground for all ages.
PORTSMOUTH
This city, which once was a small settlement among trees in New England, has grown into a vibrant city filled with historic sites and a friendly community. Take on the scenic drive up to Portsmouth, and see the past in the present, with sites like Strawbery Banke and Warner House.
Head into Market Square for specialty shopping. Admire the architecture of the older buildings, and see how the city has modernized the area to become a thriving hub. Walk along the waterfront and see brick buildings, tugboats, and the beautiful North Church! Portsmouth is a fantastic weekend escape
Read More: 25 BEST THINGS TO DO IN NEW HAMPSHIRE YOU'LL LOVE
CONCORD
Put on some comfortable shoes, because this walkable city has plenty of history to uncover. Do you have any future astronauts or space lovers with you? Because the McAuliffe- Shepard Discovery Center is ready to teach you about the world of space and honor some legendary astronauts.
If you're simply wanting to enjoy Concord, get ready to experience a flourishing art scene, listen to live performances and embrace locally-curated products. Visit in the fall and go apple picking, an experience all children will love.
Get ready for family fun time at Chucksters! Whether you take on the thrill of the ropes course, play a round of mini golf, or climb to new heights on the rock-climbing wall, this activity is great at bringing families together and sharing laughter.
CONNECTICUT
MYSTIC
Take a few steps into the lively fishing village of Mystic, and fall head over heels for this pretty small town. Wander around the port, step inside the Mystic Maritime Museum, and learn more about this town's thought-provoking past.
See old sailing and fishing ships and explore the Maritime Village, which offers programs and educational exhibits. Feel like seeing sea life? Children will love the brilliant and amazing aquarium found here. See seals and exotic fish, or take it to the high seas and rent a boat for all the family to enjoy! At the end of the day, sit back and relax by the waterfront at one of the many delicious restaurants or cafes.
GREENWICH
If any New Yorkers are looking for a little road trip or weekend escape, Greenwich is an ideal location. With a thriving arts community, brilliant museums, and lots of fun to be had in nature, start planning a little vacation away from the big city.
Have a picnic and enjoy walking through the lush grounds at Greenwich Botanical Center, or walk for miles through the endless trails at Montgomery Pinetum. I highly suggest going to the Greenwich Polo Club to see a public match — children will love it, and it's a nice way to get outside and dress up.
HARTFORD
Welcome to Connecticut's capital and one of the oldest states in America! Filled with history, fascinating museums and home to some of American legends, Hartford is a New England getaway that needs to be explored. Head over in the spring and watch as the flowers bloom and the city comes alive.
With quirky places to shop, a fun live music scene, and great vibes, this is a great place to explore and see treasures, like the Wadsworth Atheneum Museum of Art. Visit Mark Twain's House and Museum and feel connected to American roots, and see where he wrote classics like The Adventures of Huckleberry Finn and more!
See the stunning Capitol Building, and don't be afraid to sit in a park, relax and enjoy a picnic with friends and family.
Read More: 9 THINGS TO DO IN CONNECTICUT EVERYONE WILL LOVE
MORE INFORMATION FOR YOUR TRIP TO NEW ENGLAND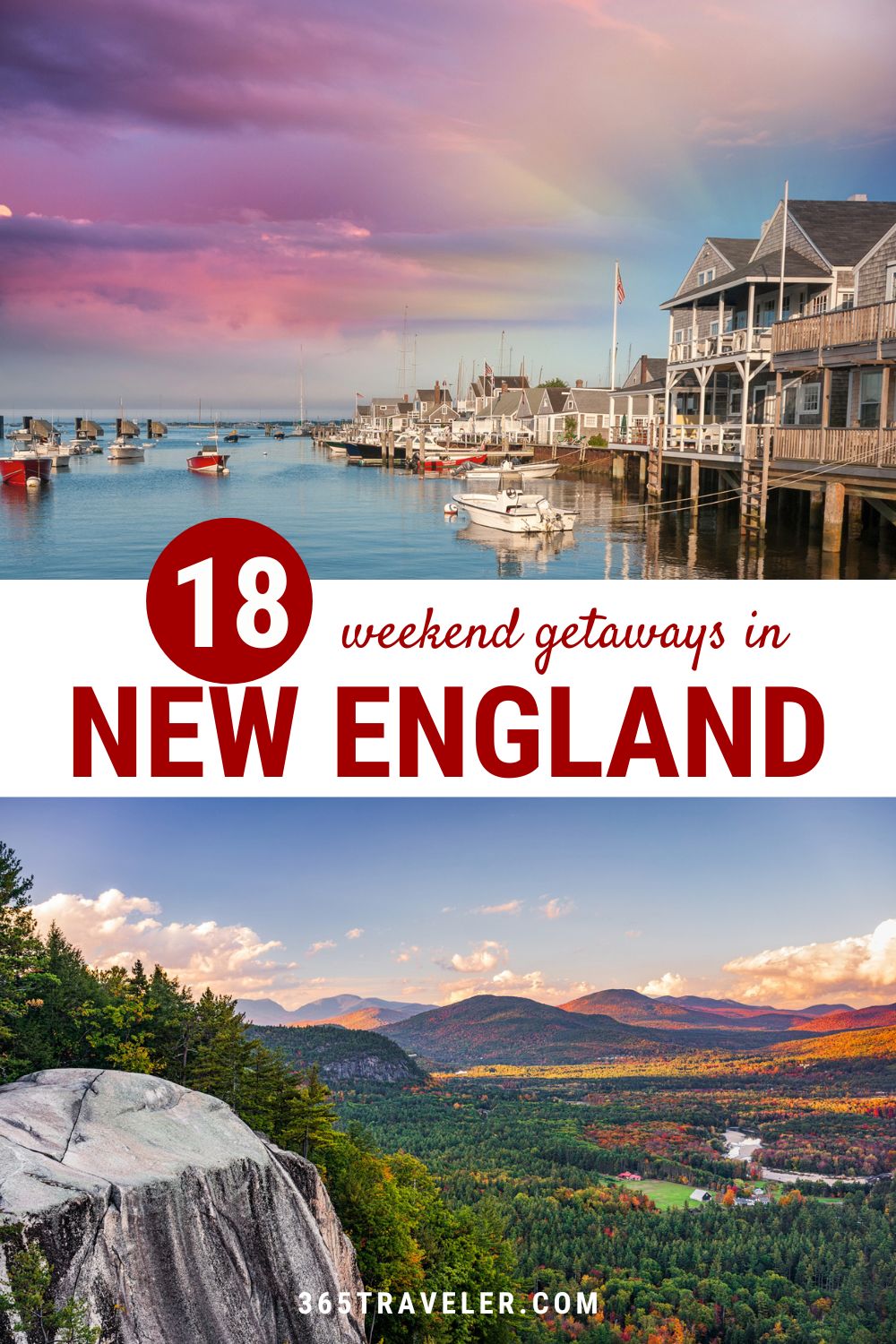 Follow us here: Facebook | Twitter | Instagram | Pinterest | YouTube | MSN | TripAdvisor | Flipboard
All articles belong to 365 Atlanta Family LLC, and all photos belong to us as well, unless otherwise noted. It's all copyrighted. Please don't repost anything elsewhere without asking me first. All rights reserved. This site uses cookies to enhance your experience.
We make no guarantees of any price listed on our site. We are not responsible for content on external web sites linked from ours, including linked resources, an external blog post, any partner site, hotel property sites, or affiliate sites. We only write about places we love in an attempt to help you in your adventures, but we can't guarantee you will love them, too.
Posts may contain affiliate links at no cost to you. Several of our trips are also compensated by the respective tourism boards for the city or state we are visiting. This never impacts how we share the destination with you – opinions are always our own and we pride ourselves on that. We do not sell links or accept unsolicited guest posts under any circumstances. Don't even ask.
United States Copyright, 365 Atlanta Family, LLC
View our Privacy Policy | Subscribe to our Newsletter | Contact Site Owner | View Terms & Conditions | About Us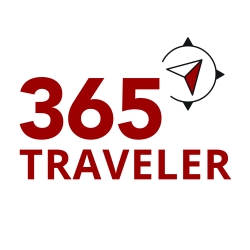 Latest posts by Beth Hoad, Staff Writer
(see all)