Founded in 1635, Hartford, the capital of Connecticut, is one of the oldest cities in the country. Known for its history, art, and entertainment, the city is home to plenty of "oldest" and "firsts." For example, Hartford is home to the oldest public art museum in the U.S., the oldest continuously published newspaper, the oldest publicly funded park, and it's the site of the first witch hunt in America.
For all of its history, the city is pretty progressive and is a huge supporter of the LGBTQ+ community, and supported the nation's first legally married gay mayor.
Hartford is a global city and is nicknamed the "Insurance Capital of the World" because of all the insurance companies that have their headquarters located there. Companies include United Healthcare, Lincoln National Insurance, The Hartford, Travelers Insurance, and Aetna.
Hartford is a fun city with a lot of history. If you're a history buff, an avid reader, or have an interest in the history of wars, Hartford, Connecticut is an excellent place to visit. However, there are plenty of other options for activities and things to do.
Ready to learn more? Here are 18 things to do in Hartford CT that you don't want to miss!
CONNECTICUT RIVER CRUISE
Taking a Connecticut River Cruise is a great way to explore the beauty of the waterways around Hartford, and it can be romantic.
There are several cruise options available, such as the Sunset Dinner Cruise, Gildersleeve Island, Dart Island, Haddam Island, Blue Oar Restaurant, Blue Oar & Haddam Island, Essex for Lunch, Essex for the Day, Essex-Overnight-Sat & Sun, Hamburg Cove, and Old Saybrook.
You can also choose other destinations like The Connecticut River, Thames River, Long Island Sound, and Block Island Sound, or create your own cruise by combining several stops.
CONNECTICUT SCIENCE CENTER
The Connecticut Science Center is a great way to spend a rainy or winter day. With over 165 hands-on exhibits, there is so much to see and do that you can easily spend hours there.
Permanent exhibits include Science Alley, Kids Space, Butterfly Encounter, Engineering Lab, Forces in Motion, Sight, and Sound, Exploring Space, Invention Dimension, Genome in Me, Picture of Health, Sports Lab, Energy City, Our Changing Earth, River of Life, and the Rooftop Garden.
In addition to the exhibits, the Science Center also has a theatre that offers 3D movies and live shows.
THE MARK TWAIN HOUSE & MUSEUM
Mark Twain is synonymous with Hartford. Mark Twain is the famous pen name for Samuel L. Clemens. He wrote such classics as The Adventures of Tom Sawyer, Adventures of Huckleberry Finn, The Prince and the Pauper, A Tramp Abroad, and A Connecticut Yankee in King Arthur's Court.
The Mark Twain House and Museum was his family home from 1874 to 1891. The 25-room mansion has been named "one of the ten best historic homes in the world" by National Geographic.
The house contains nearly 16,000 artifacts and is broken into three sections; Museum Collection Objects, Archival Collection, and Special Collections. The museum has multiple exhibitions pertaining to the life and career of Mark Twain.
HARRIET BEECHER STOWE CENTER
Harriet Beecher Stowe is the author of the revolutionary book, Uncle Tom's Cabin. This anti-slave novel was once on the banned book list and had a huge impact on the start of the Civil War.
The Harriet Beecher Stowe Center houses the largest collection of Harriet Stowe materials. This includes books, decorative arts, works of art, furniture, memorabilia, rare manuscripts, print material, images, and visual media.
The museum offers interactive tours to experience the collections. Exhibition highlights include Women's History, including suffrage, abolition, African American history, U.S. racial history and attitudes, decorative arts, and architecture.
You can also view first editions of Harriet Beecher Stowe's works, including Uncle Tom's Cabin, personal correspondence, diaries, journals, literary manuscripts, rare works, and photographs. A visit here is one of the best things to do in Hartford CT.
OLD STATE HOUSE
Registered as a National Landmark, The Old State House is the oldest state house in the nation and was built in 1796. While the house is no longer in use by the government, it is open for guided tours. The tours include a walk through the chambers and halls, as well as its historic rooms.
Since being restored, the Old State House has been used for community events like the Old State House's Conversations at Noon series, the Old State House Farmers Market, exhibitions, concerts, as well as guided tours.
ELIZABETH PARK ROSE GARDEN
The Helen S. Kaman Rose Garden in Elizabeth Park was the first municipal rose garden in the United States and the third-largest rose garden in the country today. Sometimes referred to as The Elizabeth Park Rose Garden, it was designed by Theodore Wirth and opened in 1904.
The garden began with 150 varieties of roses and has since grown to over 15,000 rose bushes and 800 varieties of old and new roses. Featured here are hybrid tea, climbers, hybrid perpetual, floribunda, shrub, and pillar roses.
Some of the most photographed and painted places in the park are The Arches, the Rose Garden, and the Gazebo.
DOWNTOWN HARTFORD PUBLIC PARKS
Downtown Hartford has numerous parks that are open to the community. The parks are all a part of the Riverfront Recapture project, which makes the river accessible and enjoyable for the public. All the parks are open from sunrise to sunset and hold community events.
The Mortensen Riverfront Plaza features a waterfront stage for live music and entertainment, with room for 2,500 people. The park also features public boat cruises, fishing access, sculpture installations and elevator, paved and lighted walkways, a drinking fountain, port-o-lets, and bike racks.
Great River Park houses a 350-seat amphitheater, a boat launch, picnic tables, charcoal grills, performance facilities, fishing access, sculpture installations, paved and lighted walkways, playground, fitness station, and drinking fountains.
Riverside Park includes a boat launch, picnic tables, charcoal grills, sand volleyball court, cricket and football fields, playground, fishing access, sculpture installations, a drinking fountain, port-o-lets, paved and lighted walkways, bike racks, and wooded trails.
Finally, Charter Oak Landing features a boat launch, fishing access, playground, picnic tables, paved and lighted walkways, port-o-lets, bike racks, and charcoal grills.
WADSWORTH ATHENEUM MUSEUM OF ART
The Wadsworth Atheneum Museum of Art houses the largest collection of Hudson River School paintings, as well as numerous other collections, decorative arts, American art, contemporary art, European art and costumes, and textiles, and the Colt firearms collection.
Hudson River School was the first native school of painting in the United States and holds significant importance in art and American history. The paintings to come out of this school of art depicted three nationalistic American themes of the 1800s: settlement, exploration, and discovery.
The museum also has a cafe on site called Berkins on Main.
THE BUSHNELL CENTER FOR THE PERFORMING ARTS
The Bushnell Center is the state's largest arts organization and has been called a "Connecticut Cultural Treasure." Bushnell provides space for live entertainment, concerts, films, family friendly shows, comedy shows, sensory-friendly shows, musicals, Broadway shows and more. They even have a children's theater.
The Mortensen Hall features an art deco style of architecture, with state of the art production equipment.
BUSHNELL PARK AND CAROUSEL
The carousel located in Bushnell Park is an iconic landmark. Built in 1914, this classic carousel features a 24-sided pavilion with 48 hand-carved wooden horses, two lovers' chariots and a Wurlitzer band organ. The carousel is only one of three Stein and Goldstein carousels left in existence.
Bushnell Park is also home to the Soldiers and Sailors Memorial Arch. The arches honor and memorialize the 4,000 Hartford citizens who served in the Civil War, and the 400 who died for the Union. The park offers tours of the arches, explaining their history and importance. During its rededication, a plaque was inscribed in honor of the 128 African American residents of Hartford who fought for the Union.
Bushnell Park is surrounded by over 150 types of trees, both native and rare trees, including Japanese Pagoda, Chinese Toon (or Chinese Mahogany), Gingko, Eucommia and Baldcypress.
Throughout the park you can find a pond, a fountain, several statues and memorials, as well as a performance pavilion.
HARTFORD STAGE
The Hartford Stage is famous for producing more than 80 world and North American premieres, as well as creative revivals of classics, new plays and musicals. The Hartford Stage has won many awards, including the 1989 Tony Award for Outstanding Regional Theatre, and honors from the Outer Critics Circle, Drama Desk, American Theatre Wing (OBIE), and the New York Critics Circle.
The theatre always has a rotating schedule of shows, which can be conveniently found through their website.
COLTSVILLE NATIONAL HISTORICAL PARK
The Coltsville National Historical Park is a National Historic Landmark that is making progress to becoming an official national park. The history of the area dates back to 1855, when Colonel Samuel Colt created Colt's Patent Firearms Manufacturing Company and developed the Colt revolver. This style of gun changed the history for the American military by allowing Army personnel to shoot 6 times in a row without reloading.
The park offers guided and self guided tours where you can learn about the history of the armory and factory that built the revolutionary firearm. You can also visit Colt Park, which provides open space like soccer, baseball, softball and football fields. There is also a public swimming pool and walking paths.
MUSEUM OF CONNECTICUT HISTORY
The Museum of Connecticut History proudly focuses on exhibits that trace the growth of the state and its role in the development of the nation, as well as the state's military history, industrial history and the history of the local government.
There are several exhibits found here, including the Portraits of Connecticut Governors, the Mitchelson Coin Collection, FreedomQuilt Display in the Museum Trail Quilts, Liberties & Legends, Connecticut Collections, Colt Firearms Collections, featuring firearms from the 19th century, Liberties & Legends, Red White and Blue, Remembering WW1, as well as the African-American Experience.
The museum also houses several collections including Connecticut government, state military history and state industrial history. Collections include items such as original manuscripts of the U.S. Declaration of Independence, the U.S. Constitution and the Articles of Confederation.
There are displays of political signs and buttons, women's suffrage banners, and a voting booth from the early 20th century, as well as historical photographs and personal mementos. Other displays include flags, portraits, weapons, uniforms and memorabilia, and diary entries.
The museum also has a clock collection. Connecticut plays a huge role in the development of firearms, clocks, hardware and tools. The clocks include prototypes made from Whitney, Colt, Terry, Winchester, and Stanley.
CONNECTICUT STATE CAPITOL
The State Capitol building watches over Bushnell Park. The building first opened in January, 1879 and includes the State Senate Chamber, Hall of the State House of Representatives, and offices of the Governor, Lieutenant Governor, and Secretary of the State.
The building became a National Historic Landmark in 1972, and today they offer free guided tours of the inside, while learning even more about Connecticut's history. There are several history displays throughout the grounds and buildings, including pires, statues, medallions, bas-reliefs, stained glass, and stenciling.
The building features a gold dome and the 18-foot tall Genius statue that used to stand on top. You can also find a replica of the Liberty Bell, a statue of Revolutionary War hero Nathan Hale, Israel Putnam's tombstone, the Marquis de Lafayette's camp bed, a model of Civil War flagship Hartford, the statue of Governor William Buckingham, and battle flags of Connecticut from the Civil War.
CEDAR HILL CEMETERY
Cedar Hill Cemetery is a dramatically beautiful cemetery has been in use since 1864. Over 350,000 people have been laid to rest here. The cemetery sits on 250 acres, and has been described more as a sanctuary than a cemetery.
In addition to impeccably designed tombstones, headstone, and grave markers, Cedar Hill also has art, history and natural resources. Grounds keepers focus on restoring and preserving the architecture, historic memorial artworks, watching over trees and plants, as well as preserving the natural resources and wildlife that also call the cemetery home.
Cedar Hill offers arts, culture and heritage programming that is open to the public. The public can also find stillness and solitude to pay respects throughout the woodlands, fields, wetlands and ponds that make up the cemetery grounds.
MORE INFORMATION FOR YOUR TRIP TO CONNECTICUT
WHERE TO STAY IN HARTFORD CT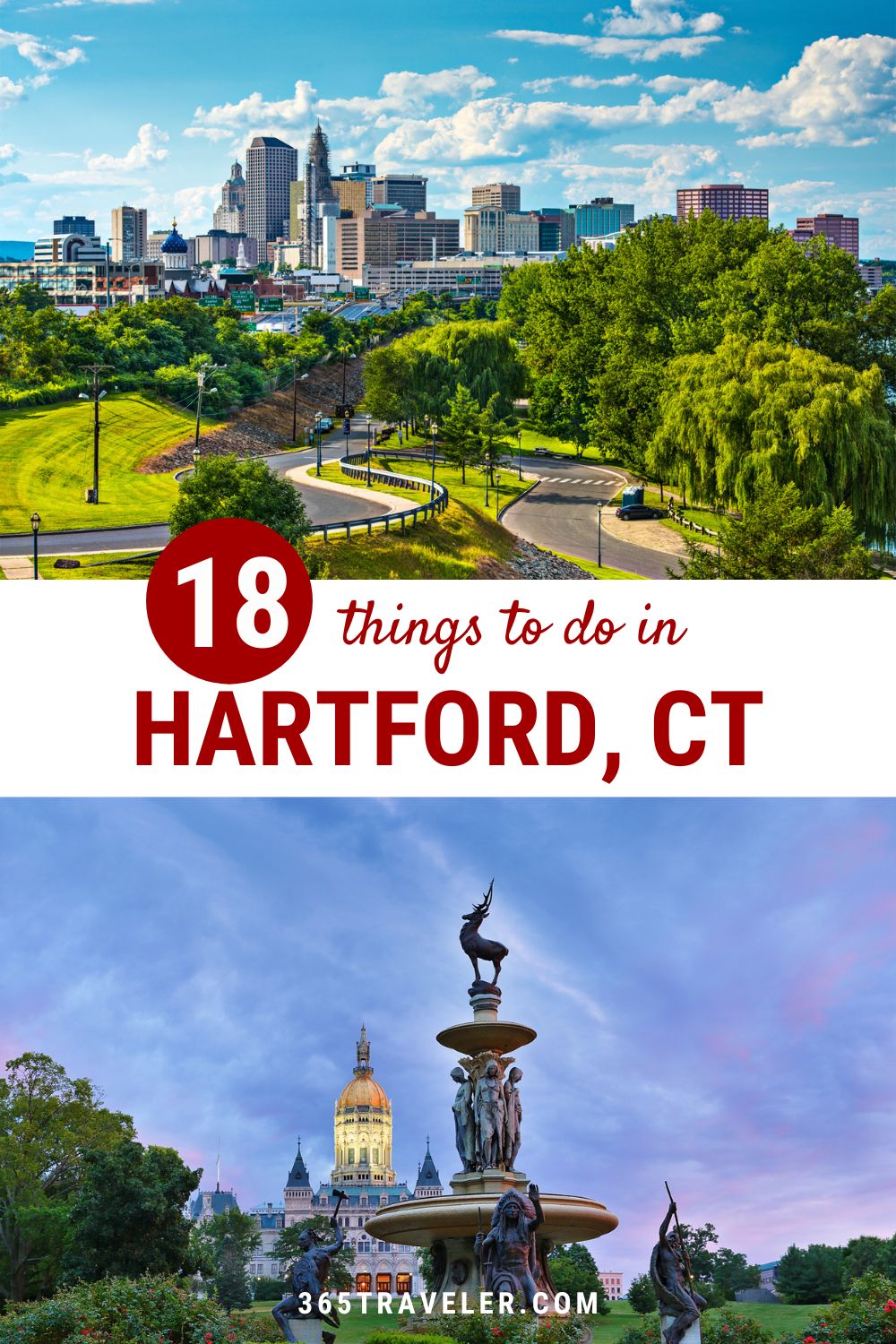 Follow us here: Facebook | Twitter | Instagram | Pinterest | YouTube | MSN | TripAdvisor | Flipboard
All articles belong to 365 Atlanta Family LLC, and all photos belong to us as well, unless otherwise noted. It's all copyrighted. Please don't repost anything elsewhere without asking me first. All rights reserved. This site uses cookies to enhance your experience.
We make no guarantees of any price listed on our site. We are not responsible for content on external web sites linked from ours, including linked resources, an external blog post, any partner site, hotel property sites, or affiliate sites. We only write about places we love in an attempt to help you in your adventures, but we can't guarantee you will love them, too.
Posts may contain affiliate links at no cost to you. Several of our trips are also compensated by the respective tourism boards for the city or state we are visiting. This never impacts how we share the destination with you – opinions are always our own and we pride ourselves on that. We do not sell links or accept unsolicited guest posts under any circumstances. Don't even ask.
United States Copyright, 365 Atlanta Family, LLC
View our Privacy Policy | Subscribe to our Newsletter | Contact Site Owner | View Terms & Conditions | About Us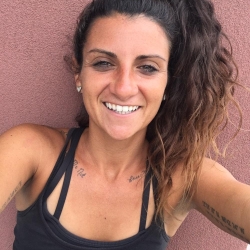 Latest posts by Amanda Strube, Staff Writer
(see all)