Although the United States doesn't have royal families like the UK does, or other parts of the world once had, that doesn't mean that there aren't castles in America. After all — you don't have to be a royal to have one!
There are all sorts of amazing castles right here in the U.S. — from the extremely opulent to the straight-up bizarre. There are nearly 150 castles in the country, and our list includes some of the most popular ones.
Here are 25 castles in America that you've got to see to believe!
BILTMORE ESTATE IN ASHEVILLE, NORTH CAROLINA
Castle might not be in the name of the Biltmore Estate, though you will definitely get castle vibes. The Biltmore is a Vanderbilt home, the largest home in the country, located in Asheville, North Carolina. This 250-room home took six years to build, from 1889 to 1895, in the French Renaissance style. All told, there are four acres of floor space, 35 bedrooms, 43 bathrooms, and 65 fireplaces.
Remember that this is an estate and not just a house. Vanderbilt grandeur can be seen all over this property, even down to the landscaping, which was done by only the best. Landscape architect Frederick Law Olmstead, also designed New York's Central Park, did the work you'll find here.
You can tour this estate at your leisure. Expect to spend several hours here and, if you need a snack, the ice cream on site is top-notch.
GILLETTE CASTLE IN LYME, CONNECTICUT
With a state park bearing its name, Gillette Castle is located within Gillette Castle State Park in Lyme, Connecticut. Opened to the public in 1919 after being built by William Gilette, this Medieval-style stone castle looks like it belongs across the pond.
Tours of the castle are held throughout the day, every day, between May and September.
FONTHILL CASTLE IN BUCKS COUNTY, PENNSYLVANIA
Renowned scholar, as well as archaeologist, anthropologist, ceramicist, and antiquarian, Henry Chapman Mercer built Fonthill Castle. Not only would this place serve as his home, but it also made for an incredible showcase for his vast collection of artifacts from around the world. Mercer's castle became a public museum, per his request, after his death.
You can visit Mercer Museum & Fonthill Castle at your leisure or take a tour of the estate. Some of the oldest artifacts found at the museum are a 2,000 year old whale oil lamp and Native American pieces that date back to 6,000 – 8,000 BC.
BOLDT CASTLE IN ALEXANDRIA BAY, NEW YORK
George C. Boldt may not ring a bell, though his most notable business probably will. Boldt was the owner of New York City's iconic Waldorf Astoria Hotel. He built the Boldt Castle as a symbol of his love for his wife Louise. Sadly, the full-size Rhineland Castle never housed the family, as Louise died in 1904, four years after construction began. Boldt never returned to the castle on Heart Island following Louise's death.
The Thousand Islands Bridge Authority rescued the castle from ruin in 1977, so the building could finally be enjoyed. Visitors can tour the castle, though it is only accessible by water. Several tour companies can provide transportation for guests, or visitors can use their own watercraft to get to the island.
CASTELLO DI AMOROSA IN CALISTOGA, CALIFORNIA
When a fourth-generation winemaker wants to honor his Italian heritage, they apparently build an Italian-style castle. At least, that's what Dario Sattui did in Calistoga, California. Fifteen years after construction began, Castello di Amorosa finally opened to the public in 2007. The 13th-century style Italian castle required importing almost a million antique bricks from Europe — talk about dedication.
Not only can you visit this Napa Valley castle, but you can also enjoy some vino here as well. It's name translates to Castle of Love, so perhaps you too will fall in love with the wine that made this monumental work of heart possible.
Read More: 27 FUN THINGS TO DO IN NAPA EVERYONE WILL ENJOY
LYNDHURST MANSION IN TARRYTOWN, NEW YORK
Considered one of the finest examples of Gothic Revival architecture in the country, Tarrytown, New York's Lyndhurst Mansion is an icon. Designed in 1838, the mansion sets the tone for much of what we think of as nouveau riche estates, especially with the rise of the popularity of "The Gilded Age."
Since the estate has so much architecture and landscape to learn about, there are several varieties of tours to enjoy. This includes tours such as the Classic Mansion Tour, the History in the Landscape Tour, Upstairs-Downstairs Tour, and even some spooky ones, like Lyndhurst After Dark.
If you're looking for a place to say your "I Dos," Lyndhurst Mansion is a popular wedding venue as well.
BANNERMAN CASTLE IN BEACON, NEW YORK
Similar to Boldt Castle, which is also in New York, Bannerman Castle sits on its own island, known as Pollepel Island, or colloquially as Bannerman Island, off of the Hudson River. This seclusion means visitors must cross the water by boat or other water vessels.
The castle itself is in disrepair and can therefore not be accessed from the inside. Visitors can see the outside of the castle, as well as the island itself on any number of tours.
THORNEWOOD CASTLE IN LAKEWOOD, WASHINGTON
Built in the English Tudor/Gothic style, the Thornewood Castle has stood in Washington state since the early 20th century. The home was built for Mr. Chester Thorne and his wife Anna, and it's made up of the bricks from a dismantled 16th-century English home. According to the castle's website, it is the only genuine castle on the West Coast.
Unlike many other of the country's castles, you can actually stay here, in addition to touring the grounds. Fans of Stephen King's mini-series Rose Red may hesitate to stay here, since Thornewood was haunted in that particular show. It's possible that the castle is haunted, which may make sleeping here especially exciting.
BELVEDERE CASTLE IN NEW YORK CITY, NEW YORK
A mini castle that looks more Harry Potter than The Muppets Take Manhattan, Belvedere Castle in Central Park is almost as out of place as a handful of the country's other castles.
You can find Belvedere perched on Vista Rock. Visitors can drop by to look around most days of the year, except Thanksgiving Day, Christmas Day, and New Year's Day. Views from this castle of Central Park simply cannot be beaten.
SINGER CASTLE IN CHIPPEWA BAY, NEW YORK
You could say that Singer Castle is sewn into the fabric of East Coast history. That bad pun is fully intended, as it was built by Frederick Bourne, who was the fifth president of the Singer Sewing Machine Company. Yet another New York castle on an island — Dark Island in this case — Singer Castle is the only castle on the St. Lawrence River to be completed, furnished, and lived in during the big building and industrial boom in New York. According to the castle website, its design was inspired by Sir Walter Scott's book, "Woodstock."
Visitors can tour this castle, though only a select few can sleep here. The Royal Suite is a rentable wing of Singer Castle that sleeps up to six people. Anyone up for a royal sleepover?
CASTLE GOULD IN SANDS POINT, NEW YORK
Known for being romantically connected to Buffalo Bill and her stage acting career as "Katherine Dayan," Katherine Clemmons was famously posh. Clemmons' eventual husband, Howard Gould, even built a castle fashioned after Kilkenny Castle for them to live in. Clemmons ended up not liking the home, and that's how Castle Gould ended up being a stable, carriage house and servants' quarters, instead of the Gould home.
Castle Gould is not open for tours. Visitors can, however, visit the welcome center and gift shop on the premises.
LOVELAND CASTLE IN LOVELAND, OHIO
Harry Delos Andrews dreamt up Loveland Castle in Ohio, in the spirit of his love of the days of knights and European castles. Andrews even thought up his own version of the Knights of the Round Table, known as the Knights of the Golden Trail, who vowed to follow the Ten Commandments.
The castle is said to be haunted, so paranormal investigations are welcome. Scouting overnights outside are also welcome, in addition to tours held throughout the year.
IOLANI PALACE IN HONOLULU, HAWAII
This National Historic Landmark was built to be the home of Hawaiian monarchs, and it was until the monarchy fell. Much has changed since it was completed in 1882, now the Iolani Palace is home to various government organizations. According to the palace website, "Iolani Palace is a living restoration of a proud Hawaiian national identity, registered National Historic Landmark and the only official royal palace in the United States." It was built in a combination of Italian Renaissance style and native Hawaiian architectural styles.
In-person and virtual tours are available at the palace. You can see many amazing exhibitions, including a reproduction of the suit King Kalakaua wore at his coronation in 1883.
HAMMOND CASTLE IN GLOUCESTER, MASSACHUSETTS
Set against the vast Atlantic Ocean, John Hays Hammond Jr. built a European-style castle. Hammond Castle was built in the late 1920s in celebration of Hammond's love of European art and architecture.
This castle has been seen in several popular culture programs over the years, from Fetch with Ruff Ruffman to Bewitched. Maybe you'll recognize it?
The museum is open for both guided and self-guided tours throughout the year.
HEARST CASTLE IN SAN LUIS OBISPO COUNTY, CALIFORNIA
William Randolph Hearst started building Hearst Castle, otherwise known as La Cuesta Encantada or The Enchanted Hill, in 1919. Nearly 30 years later, the estate included three guesthouses, 127 acres of gardens, fountains, and pools. More Grecian than Cali, Hearst's hilltop castle is a work of art.
Several tour options are available of the estate, which include Hearst's personal collection of artifacts, some of which are ancient. These tours include the Grand Rooms Tour, the Hearst and Hollywood Tour, Holiday Twilight Tour and the Cottages & Kitchen Tour.
Read More: 15 OUTSTANDING THINGS TO DO IN SAN LUIS OBISPO
MONTEZUMA CASTLE IN CAMP VERDE, ARIZONA
Unlike the other castles, the Montezuma Castle is located in a preservation area to protect the 20-room home of the Sinagua People that was built into a limestone cliff. Protecting this area is so important, in fact, in 1906 it was made the third national monument dedicated to preserving Native American culture.
You can find Montezuma Castle in Camp Verde, Arizona. Stop by and tour this magnificent piece of history.
BISHOP CASTLE IN RYE, COLORADO
One of the more unique castles you can find in America is Colorado's Bishop Castle. What makes it so unique? Builder Jim Bishop spent almost 60 years building it, on his own. This work of love is open for visitors to see for free every day.
Not only is the castle itself three stories high, it even has a dragon protecting it, and a grand ballroom to enchant guests.
THE BREAKERS IN NEWPORT, RHODE ISLAND
Remember when we mentioned "The Gilded Age?" What about the Vanderbilts? Both will come in handy when talking about The Breakers. This "summer cottage" is in fact, a grandiose mansion built by Cornelius Vanderbilt II to showcase the family's vast wealth.
Vanderbilt's incredible home was built from 1893-95 and was inspired by the Italian Renaissance style with Roman flair mixed in. No expense was spared in creating this home, which has 70 rooms, 48 bedrooms and 27 fireplaces.
The Breakers has self-guided tours with an audio companion via an app available for download. Look for the Newport Mansions app.
Read More: 13 THINGS TO DO IN NEWPORT RI EVERYONE WILL LOVE
GREY TOWERS CASTLE IN GLENSIDE, PENNSYLVANIA
Interestingly, Grey Towers Castle is actually part of Arcadia University in Glenside, Pennsylvania. The Gothic style castle was designed in 1893 by Horace Trumbauer for William Welsh Harrison, with inspiration from Alnwick Castle in England.
Guided tours must be arranged through the university, but believe it or not, select freshman get to spend their first year here in the dorm rooms on the third floor! How cool is that?
OHEKA CASTLE IN HUNTINGTON, NEW YORK
Built in 1919 to host dignitaries, royalty, Hollywood stars and other esteemed guests, Oheka Castle is another of New York's castle spaces. Otto Hermann Kahn spent roughly $158 million of today's funds (then $11 million), to build this behemoth off of Long Island. Like many other older buildings, the castle went into disrepair before being rescued and restored.
Now not only does the castle serve as a splendid touring spot, it's also operating as a hotel too. Additionally, there is a restaurant on premises as well, so you can really make a whole trip out of this unique East Coast castle.
CASTLE IN THE CLOUDS IN MOULTONBOROUGH, NEW HAMPSHIRE
Named for its place high in the Ossipee Mountains, Castle in the Clouds in New Hampshire really is up in the clouds. Tom and Olive Plant built what they called Lucknow, from 1913 to 1914 in the Arts and Crafts style, which is uncommon for East Coast spaces.
In addition to touring the mansion itself, guests can also check out Carriage House Restaurant, Café in the Clouds, various outdoor spaces and even a gallery.
CASTILLO DE SAN MARCOS IN ST AUGUSTINE, FLORIDA
Not to be confused with the other Castillo de San Marcos, specifically the one in Spain, Castillo de San Marcos is a fort built by the Spanish, in what is now Florida.
As a national monument, the castillo preserves the "oldest masonry fortification in the continental United States" as it is over 450 years old, according to the National Parks Service. Visitors can tour the castillo in person or virtually.
Read More: 33 SENSATIONAL THINGS TO DO IN ST AUGUSTINE FOR ALL TRAVEL TYPES
TOVREA CASTLE IN PHOENIX, ARIZONA
Some might not realize Tovrea Castle, on the hill in Phoenix, Arizona, is a castle at all. Resembling a cake of sorts, the castle was built in 1928. An odd marvel cropping out from the desert, Tovrea honors its unique location with acres upon acres of cactus gardens, as well as areas that protect other plant life that love the arid environment.
Tours sell out months in advance, and that there are often few to no cancellations, although on occasion a walk-up ticket can be available. Visitors cannot see the property without a tour.
Read More: 21 AMAZING THINGS TO DO IN PHOENIX YOU'LL LOVE
CINDERELLA CASTLE IN ORLANDO, FLORIDA
Likely the most iconic of all the castles on this list, at least to me anyway, the Cinderella Castle at Walt Disney World is the dreamiest American castle of all.
Standing tall at nearly 190 feet, the WDW castle is beloved by Disney fans far and wide. Guests can dine at the restaurant located inside, Cinderella's Royal Table, and even meet Cinderella herself!
The luckiest of visitors can sleep inside the castle walls. You have to be truly lucky though, because the opportunity cannot be purchased. Only those chosen by Disney or through contests can stay inside the Cinderella Suite.
Read More: Disney World Planning For Beginners In 9 Easy Steps
SMITHSONIAN INSTITUTION BUILDING (THE CASTLE), WASHINGTON, DC
Known as the Smithsonian's first and oldest building, The Castle in Washington, DC first opened its doors in 1855.
Tour the castle with docents and find out how the Castle functioned as a headquarters for The Smithsonian Institute. Enjoy exhibits and exhibitions, go on a scavenger hunt, explore the Enid A. Haupt Garden, and make a stop at the Kathrine Dulin Folger Rose Garden too. You'll also find a cafe and museum store onsite.
Read More: 40+ THINGS TO DO IN WASHINGTON DC YOU CAN'T MISS
MORE INFORMATION ABOUT CASTLE CITIES AND STATES
Follow us here: Facebook | Twitter | Instagram | Pinterest | YouTube | MSN | TripAdvisor | Flipboard
All articles belong to 365 Atlanta Family LLC, and all photos belong to us as well, unless otherwise noted. It's all copyrighted. Please don't repost anything elsewhere without asking me first. All rights reserved. This site uses cookies to enhance your experience.
We make no guarantees of any price listed on our site. We are not responsible for content on external web sites linked from ours, including linked resources, an external blog post, any partner site, hotel property sites, or affiliate sites. We only write about places we love in an attempt to help you in your adventures, but we can't guarantee you will love them, too.
Posts may contain affiliate links at no cost to you. Several of our trips are also compensated by the respective tourism boards for the city or state we are visiting. This never impacts how we share the destination with you – opinions are always our own and we pride ourselves on that. We do not sell links or accept unsolicited guest posts under any circumstances. Don't even ask.
United States Copyright, 365 Atlanta Family, LLC
View our Privacy Policy | Subscribe to our Newsletter | Contact Site Owner | View Terms & Conditions | About Us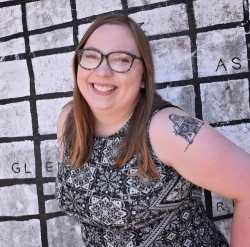 Latest posts by Amanda Finn, Staff Writer
(see all)