Thanks to shows like Ghost Hunters and the popularity of horror films, haunted places are significant tourist destinations. For some adrenaline chasers that means staying at a haunted hotel, while others prefer their adventures to be short-lived via a tour. The most extreme travelers might even take up ghost hunting themselves.
Regardless of your comfort with the paranormal, there are options for spooky travelers of all levels. Read on to see where in the United States you can find the most ghosts and ghouls — who knows, maybe you'll even bring a resident ghost home with you. (Haunted Mansion reference, anyone?)
Here are 48 of the most haunted places in America that we know will scare you in the best ways!
HAUNTED HOTELS
Truly daring travelers who love a spooky story don't have to be convinced to stay in a haunted hotel. These hotels are said to have resident specters who call the halls home, each with their own variety of ghost stories to tell.
Visitors have felt the apparitions watching them or engaging with them, while some go home disappointed because they didn't experience anything paranormal. Do you feel up to the challenge of sleeping beside a lost soul?
HOTEL MONTE VISTA (FLAGSTAFF, AZ)
Alongside Route 66, the Hotel Monte Vista in Flagstaff has a long history — and some ghosts who remain to tell their tales. From The Meat Man, who used to hang raw butcher meat from his room's chandelier, to some ladies of the night who were murdered in the 1940s, there are apparitions at the ready.
The hotel also has a storied history, with celebrities like Bing Crosby and Spencer Tracy having stayed here.
Read More: 15 AMAZING THINGS TO DO IN FLAGSTAFF FOR YEAR-ROUND FUN
KEHOE HOUSE (SAVANNAH, GA)
Savannah, Georgia is often considered one of the most haunted cities in the country, so it should come as no surprise that one of its longtime buildings meets a similar fate.
Having once served as a funeral home, the Kehoe House, which was built in 1892, has its share of spooky stories. Rumor has it that two of the Kehoe family's ten children died in the home.
You can stay at this historic bed and breakfast if you dare!
Read More: 25+ SAVANNAH GHOST TOURS & PIRATE EVENTS GUARANTEED TO THRILL
'IOLANI PALACE (HONOLULU, HI)
One of Honolulu's most visited sites is 'Iolani Palace, which once housed Hawaiian royalty.
Visitors say that the spirit of Queen Liliuokalani appears early each morning, or an apparition can be heard playing piano elsewhere in the building. Others have heard singing or chanting in the palace. Would you indulge your spooky side to see the dearly departed royals?
Read More: 22 ABSOLUTELY AMAZING THINGS TO DO IN HONOLULU
THE DON CESAR HOTEL (ST. PETERSBURG, FL)
Could you see Don CeSar himself? Legend at The Don CeSar Hotel in St. Petersburg, FL says that a couple fell in love after seeing the opera Maritana, and began calling one another by the names of the beloveds in the show — Maritana and Don CeSar.
Reports of a gentleman resembling Don CeSar (Thomas Rowe) wandering the halls are frequent here. He'll even reportedly greet guests from time to time.
Read More: 23 OUTSTANDING THINGS TO DO IN ST PETERSBURG FL
THE HISTORIC BULLOCK HOTEL (DEADWOOD, SD)
Jokes about this hotel being in Deadwood aside, the second and third floors of the Historic Bullock Hotel are said to be haunted. It is said that the ghost of Sheriff Seth Bullock roams the halls to ensure that the staff is working hard.
Sometimes he takes things into his own hands, literally, and moves things or turns water faucets or showers on.
Read More: 11 BEST THINGS TO DO IN DEADWOOD SD YOU'LL LOVE
VILLISCA AXE MURDER HOUSE (VILLISCA, IA)
No one knows who killed the Moore family and their guests in 1912, but that doesn't stop the lost souls who wander here from making contact with guests to this day.
At the Villisca Axe Murder House in Iowa, some guests have reported hearing children's voices, witnessed things moving, or lamps mysteriously falling.
You can take a day tour of the home, or stay the night…if you dare!
MIZPAH HOTEL (TONOPAH, NV)
Once called the #1 Most Haunted Hotel by USA Today, Nevada's Mizpah Hotel features an apparition known as the Lady in Red. Don't worry, she's friendly.
Once doubling as a hotel and brothel, the Mizpah's resident lady was murdered by someone who was never caught. Rumor has it her name may have been Rose, and guests have heard her whispering to them, leaving a single pearl in rooms, and just traveling around the hotel.
GROVE PARK INN (ASHEVILLE, NC)
Opened in 1913, the Grove Park Inn is one of North Carolina's favorite hotels. Perhaps that's why it has some permanent, ghostly residents.
Famous folks from Harry Houdini to President Obama have graced its halls, yet The Pink Lady remains. She is a kind apparition of a woman who fell to her death from the balcony in the 1920s. She is rumored to prefer the company of children at the hotel, but she also loves playing harmless pranks on guests.
THE STANLEY HOTEL (ESTES PARK, CO)
To the surprise of no one, The Stanley Hotel, the inspiration for the film The Shining, is a haunted hotel. Ghost tours at this location are popular, but staying here is as well.
The infamous room 217 was where author Stephen King stayed with his wife, which inspired The Shining, and it has become the foremost haunted room at The Stanley. Don't worry though, it isn't the only place on property that has ghost stories.
Read More: 17+ OF THE BEST FUN THINGS TO DO IN ESTES PARK
FRENCH LICK SPRINGS HOTEL (FRENCH LICK, IN)
Hawkins, Indiana might be a fictional place a la Stranger Things, yet Indiana has its spooky spots too. Take the French Lick Springs Hotel, for example.
This 1845-era hotel is said to be haunted by its original owner, Thomas Taggart, among others. He is usually spotted, or guests smell his pipe tobacco, near the service elevator, in hallways, or in the ballroom. He is said to also enjoy riding horseback through the hotel.
Read More: 17 AWESOME THINGS TO DO IN FRENCH LICK INDIANA
CONGRESS PLAZA HOTEL (CHICAGO, IL)
There is a reason why The Congress Plaza Hotel in Chicago is said to be one of the most haunted places in the Midwest. This gorgeous hotel was built for the 1893 World's Fair, and hosted many presidents in its day, but it's also known for its numerous hauntings too.
Rumored murders and previous guests are said to walk the halls or harass guests on occasion.
Read More: 47 BEST THINGS TO DO IN CHICAGO YOU CAN'T MISS
RMS QUEEN MARY (LONG BEACH, CA)
Not only is the RMS Queen Mary considered one of the most haunted places in the country, but it's also been said to be one of the most haunted ships on Earth. Whether you encounter an engineer hanging out, or one of many children who have taken up permanent residency, there are many apparitions aboard.
Stay in one of the original first class staterooms and suites and check them out for yourself!
Read More: 14 THINGS TO DO IN LONG BEACH, CA FOR COASTAL FUN
CRESCENT HOTEL (EUREKA SPRINGS, AR)
Paranormal investigators travel to the Crescent Hotel in Eureka Springs, Arkansas to conduct their work on an annual basis — that's how haunted this spot is. Built in 1886, this hotel's haunts include Morris the hotel cat, a young boy who died from appendicitis in the hotel, and even an in-house hotel doctor.
Perhaps the hotel's days as a hospital informs some of its haunted histories.
Read More: 16 BEST THINGS TO DO IN EUREKA SPRINGS, ARKANSAS
THE DRISKILL (AUSTIN, TX)
Also built in 1886, Austin's The Driskill Hotel is said to be haunted by its original owner, Jesse Driskill, among others. Some have even claimed to see President Lyndon B. Johnson in the ballroom, because it was where he learned of his presidential victory in 1964.
The hotel is also where LBJ and his eventual wife, Lady Bird, had their first date.
Read More: 36 BEST THINGS TO DO IN AUSTIN, TEXAS YOU'LL LOVE
LIZZIE BORDEN BED & BREAKFAST (FALL RIVER, MA)
Understandably, the home where Lizzie Borden's parents were found bludgeoned to death is reportedly haunted. Lizzie was eventually arrested and acquitted for the murders, but something — or someone — still lingers in the home.
Items moved by a ghostly apparition or guests being touched by an invisible presence have both been reported at the Lizzie Borden House. Take a tour, go on a ghost hunt, or stay the night in one of the six rooms — if you're feeling brave.
GHASTLY LIGHTHOUSES
Buildings that promise boats safe arrival to shore are bound to have ghosts of their own. The life of a lighthouse keeper is a lonely one after all, despite all the good their jobs did (and still do) for watercraft. So, what keepers remain to forever watch the open waters?
SHEFFIELD ISLAND LIGHTHOUSE (NORWALK, CT)
Music, frightened cries, and foghorn blares linger at the Sheffield Island Lighthouse in Norwalk, CT.
This lighthouse's original keeper died under mysterious circumstances. In addition, visitors have connected the bizarre sounds to the spirit of the original owner of Sheffield Island, Captain Robert Sheffield, who had a penchant for music.
ST. AUGUSTINE LIGHTHOUSE (ST AUGUSTINE, FL)
In the living area of the St. Augustine Lighthouse, guests have reported cigar smoke lingering and the laughter of a young girl. Some have seen a young woman peering over the railing, or the apparition of a man dressed as a lighthouse keeper ascending the stairs to keep watch.
Who might you encounter?
Read More: 33 SENSATIONAL THINGS TO DO IN ST AUGUSTINE FOR ALL TRAVEL TYPES
CEMETERY HAUNTS
If ghosts remain in places they loved, it only makes sense that they would also remain in the place they are buried. Cemeteries have long been thought to have paranormal connections, but these two are some of the most haunted.
BONAVENTURE CEMETERY (SAVANNAH, GA)
Savannah, Georgia makes this list once again. Many apparitions have been seen here, though the one known best is 6-year-old Gracie Watson. Folks have seen her around Bonaventure Cemetery, or even blood pouring down from the eyes of the statue erected in her honor.
You might hear babies crying, children laughing, or even angry dogs when you visit this historic cemetery.
Read More: 23+ SAVANNAH TOURS ACTUALLY WORTH YOUR TIME AND MONEY
BACHELOR'S GROVE CEMETERY (MIDLOTHIAN, IL)
Graves dating back to 1834 reside at Bachelor's Grove Cemetery in Illinois. This tiny burial place has no shortage of paranormal activity.
Some visitors report to have seen a mysterious woman, or even a disappearing house. It's said that the paranormal incidents began around the 1960s, because the cemetery was brutalized through vandalism, which bothered the souls of the dead.
SPOOKY SANCTUARIES
Even hallowed grounds can also be haunted ones. Churches and secret society spaces have their own secrets to divulge — even in death. These two spots are said to have ghosts with things left unsaid.
MASONIC TEMPLE (DETROIT, MI)
Detroit's Masonic Temple is the largest one in the world. It opened in 1926 to serve as a home for the area Freemasons, but is now used for concerts, weddings, and shows.
The rumor here is that there are ghosts who travel all around the over 1,000 rooms in the temple building. Take a tour of the building and see for yourself.
One popular rumor was that builder George Mason was one of the ghosts, after he supposedly died by suicide off the building's rooftop. The Detroit Historical Society says the rumor is not true, and that he died at age 91 in his home.
Read More: 26 THINGS TO DO IN DETROIT YOU DON'T WANT TO MISS
SAN FERNANDO CATHEDRAL (SAN ANTONIO, TX)
The oldest church in Texas, the 1868 San Fernando Cathedral was built from the walls of the original church, circa 1738-1750.
Shadowy figures have been seen at the cathedral by visitors. Whether they are the cathedral's previous monks or other people entirely, one thing guests know is that they felt something in the space.
Read More: 16 AWESOME THINGS TO DO IN SAN ANTONIO WITH KIDS
(REAL) GHOST TOWNS
Usually, a ghost town alludes to a place that isn't occupied by anyone — let alone otherworldly persons. But a few towns are so wrapped up in the paranormal phenomena, that their whole being is ghostly. That's the case for these four towns anyway.
CAHAWBA, AL
Preserved as a site of historical significance, Cahawba is largely known as Old Cahawba Archeological Park. Many previous visitors have encountered paranormal activity here.
Even though the town was originally the Alabama capital, it was abandoned after the Civil War. The most famous ghost in town is that of Col. C.C. Pegue, who has been seen wandering his old house.
BODIE, CA
Formerly a mining town, Bodie now serves up ghost sightings instead of saloons full of prospectors. Legend has it that the apparitions put a curse, the Bodie Curse, on the town so that if anyone takes anything from it they will leave with bad luck.
If you stop by the museum in town, you can even find letters from past visitors telling of the items they've brought back in order to rid themselves of the curse.
PINE BARRENS, NEW JERSEY
So technically this isn't a town, but we're keeping it here anyway. The New Jersey Pine Barrens is considered one of the most haunted forests on the continent.
For one thing, it's said to be haunted by The Jersey Devil, an 18th-century demon and spawn of Satan. Other ghosts encountered here include those searching for their murderers, maimed mill workers, and even the pirate, Captain Kidd.
GUTHRIE, OKLAHOMA
Home to some of the most haunted places in the state, Guthrie, Oklahoma has stories.
The Stone Lion Inn is said to be its biggest haunt. Supposedly, the ghost of eight-year-old Augusta Houghton, who died of whooping cough in the home, haunts the inn to this day. Other Guthrie haunted spots include The Santa Fe Depot, The Pollard Theatre, and The Blue Belle Saloon.
Take part in the Guthrie Ghost Walk to learn more.
THEY ONCE WERE HOMES
Although a few of the hotels mentioned above were also once private homes, some homes stayed private. These family homes are rife with supernatural experiences, because some folks just want to remain in the safety of home — even after death.
PITTOCK MANSION (PORTLAND, OR)
Henry and Georgiana Pittock built their home in 1914 and the rumor is that they never left. Though they are not believed to be the only ghosts who live in Pittock Mansion.
Visitors have reported other haunts, as well including older female apparitions and things moving on their own.
Read More: 15+ PERFECT THINGS TO DO IN PORTLAND OREGON
THE LALAURIE MANSION (NEW ORLEANS, LA)
With the history of a place like the French Quarter in New Orleans, there is no shortage of spooky spots. And Lalaurie Mansion? Well, it might be the most infamous of all. It even inspired parts of American Horror Story.
This house's extremely dark history stems from horrible murders that happened there.
Read More: NEW ORLEANS HALLOWEEN: GHOST TOURS AND SPOOKY EVENTS
BILTMORE ESTATE (ASHEVILLE, NC)
In addition to being the largest, privately owned home in the country, the Biltmore Estate is also one of the most haunted. Some of the Vanderbilts who once lived there are believed to still reside within the manor's walls.
Both George and Edith Vanderbilt are rumored to haunt their beloved home.
Read More: BILTMORE: 27 REASONS FAMILIES ADORE THIS RELAXING ASHEVILLE RESORT
THE MARK TWAIN HOUSE (HARTFORD, CT)
Mark Twain's family home in Hartford, Connecticut was where he lived when he wrote some of his most beloved novels. So it makes sense he would want to stay there — even in the afterlife.
Allegedly, he haunts the home along with his daughter Susy, who died in 1896. Other spirits are said to be here too.
Read More: 18 FUN THINGS TO DO IN HARTFORD CT YOU CAN'T MISS
THE GROVE (JEFFERSON, TX)
Known as one of the most haunted places in the state of Texas, this 1861 home, known as The Grove, has had reports of hauntings since 1882.
According to the estate's website, T.C. Burke purchased the house, moved his family in, and said "we can't live there." Take a tour of the home and see what makes this place so spooky.
HOUSE OF THE SEVEN GABLES (SALEM, MA)
With a dark history like that of Salem, the 1668 home, known as the House of Seven Gables, is troubled.
Since the witch trials, paranormal happenings have been plaguing the home. Ghosts have been seen hanging out in the attic or playing near the gables. Who will you spot?
Read More: 20 WITCHY THINGS TO DO IN SALEM MA YOU'LL LOVE
WHALEY HOUSE (SAN DIEGO, CA)
Once known as America's Most Haunted House, the Whaley House was built where the town gallows used to be. Several people have died at the home since it was built in the mid-1800s.
Rumor has it that many of their ghosts have remained here, even after they departed this mortal realm.
Read More: 59 ABSOLUTE BEST THINGS TO DO IN SAN DIEGO, CA
WINCHESTER MYSTERY HOUSE (SAN JOSE, CA)
Per the Winchester Mystery House's website, the home was actually built to appease spirits — particularly those who died by a Winchester rifle. Still, the house itself wound up being a place where ghosts hung around.
Its paranormal connections are so significant, that even Harry Houdini showed up in 1924 to derail Spiritualism, according to the home's site. Take a tour and see if you experience anything…spooky.
Read More: 37 AWESOME THINGS TO DO IN SAN JOSE, CALIFORNIA
GEORGE WYTHE HOUSE (WILLIAMSBURG, VA)
Built in 1753, the George Wythe House is said to be haunted by a few different apparitions. One is George Wythe himself.
Some visitors have seen ghostly figures or felt unseen hands upon them when visiting the home.
Read More: 21 PHENOMENAL THINGS TO DO IN WILLIAMSBURG VA
RESTAURANTS WITH ROAMING GHOSTS
Ghosts don't eat, though that doesn't stop them from permanently calling restaurants home in the afterlife. These three eateries are some of the most haunted you'll find in the country.
ONE IF BY LAND, TWO IF BY SEA (NEW YORK CITY, NY)
Originally built as a carriage house in the 1760s, One If By Land, Two If By Sea once housed the horses of Aaron Burr. Now serving as a restaurant, this locale is said to be haunted.
Lights will flicker, guests will be bothered by an unseen entity, and things will move seemingly on their own. One of the resident ghosts is believed to be Burr's daughter, Theodosia.
Read More: 31 PERFECT THINGS TO DO IN NYC WITH KIDS
RED ONION SALOON (SKAGWAY, AK)
In another iteration of life, the Red Onion Saloon once served as a brothel. Some of its ladies are said to have never left. The most recognizable of which is Lydia, who can be heard wandering the second floor or leaving the scent of her perfume behind.
Stop by for a bite to eat, and maybe a ghost sighting or two.
THE WHITNEY RESTAURANT (DETROIT, MI)
Once known as The Most Haunted Restaurant in America, The Whitney has had many roles in its lifetime. Since being built in 1894, it has been a private residence, as well as a hospice.
Ghosts are part of The Whitney's charm, so much so that they host weekly ghost tours. Evidently, the historical slave quarters in the garden is the most haunted spot.
Read More: 26 THINGS TO DO IN DETROIT YOU DON'T WANT TO MISS
PARANORMAL PRISONS
Prisons are not happy places, nor are the souls who perished in them. Suffice it to say these three locations are haunted — for good reason.
OHIO STATE REFORMATORY (MANSFIELD, OH)
Over 200 graves outside of the Ohio State Reformatory are the final resting place for unclaimed prisoners who died there. For nearly a century, this locale imprisoned over 150,000 people, and now several spirits remain.
Several different apparitions have been heard as they roam the halls of the prison. Guided tours provide all the dark details.
EASTERN STATE PENITENTIARY (PHILADELPHIA, PA)
Said to be one of the most haunted places in America, Eastern State Penitentiary imprisoned criminals for nearly 150 years. Some of America's most notorious criminals, including "Slick Willie" Sutton and "Scarface" Al Capone, were held here.
Whether inmates were tortured here, died, or suffered in their punishment, several spirits remain locked within its walls. Both daytime and twilight tours are offered here, so you can see for yourself.
Read More: 28 THINGS TO DO IN PHILADELPHIA YOU'RE GONNA LOVE
MOUNDSVILLE PENITENTIARY (MOUNDSVILLE, WV)
Nearly 1,000 inmates died at the West Virginia Penitentiary in Moundsville. Whether they were sentenced to die, committed suicide, or were murdered, many men never saw freedom again.
Several ghosts are believed to haunt the prison even now. Tours of the gothic-style structure are sure to scare you — even if just a little.
MORE UNIQUE HAUNTS
Places are not bound by their use for ghostly apparitions. These locations are haunted and are suited to a wide variety of public uses.
CALCASIEU COURTHOUSE (LAKE CHARLES, LA)
The Calcasieu Courthouse in Lake Charles, LA is believed to be haunted by Toni Jo Henry, who was executed there in 1942. Some have experienced flickering lights, the smell of perfume, or other electrical phenomena taking place — which makes sense, given that Henry was killed via an electric chair.
Read More: 12 OUTSTANDING THINGS TO DO IN LAKE CHARLES, LA
LINCOLN PARK ZOO (CHICAGO, IL)
A zoo, really? Yes, really. Evidently, Lincoln Park Zoo was built over Chicago City Cemetery. It is believed that over 10,000 graves remain underneath the zoo itself.
Suffice it to say, there have been many ghosts seen wandering the zoo from time to time.
Read More: 39 PHENOMENAL AND FREE THINGS TO DO IN CHICAGO
DOCK STREET THEATRE (CHARLESTON, SC)
Oscillating between Dock Street Theatre and Planter's Hotel, this Charleston spot has quite the background.
Even Junius Brutus Booth, father of John Wilkes Booth, acted upon the stage here. Junius is even believed to be one of the ghosts that haunt the building. Catch a show here and see for yourself!
Read More: 45+ FUN THINGS TO DO IN CHARLESTON SC ON A ROMANTIC WEEKEND
EMILY'S BRIDGE (STOWE, VT)
After a young woman named Emily was stood up at the bridge by the man she loved, the bridge became her eternal home.
Commonly referred to as Emily's Bridge, rumor has it that cars and pedestrians are not safe from Emily's vengeful rage — she's been known to leave a mark.
Read More: 16 THINGS TO DO IN STOWE VT FOR YEAR-ROUND FUN
GETTYSBURG BATTLEFIELD (GETTYSBURG, PA)
Following the July 1863 battle during the Civil War, the Gettysburg Battlefield remains haunted by the ghosts of soldiers who died there.
Paranormal phenomena are so common here, that they do not stop at the battlefield. There are haunting reports all over Gettysburg.
TRANS-ALLEGHENY LUNATIC ASYLUM (WESTON, WV)
Said to be built to house 250 souls, the Trans-Allegheny Lunatic Asylum has retained some of the patients who once lived here. Ghost hunters frequent the location, and there is even an annual Asylum Haunted House.
Even if you don't have any ghostly encounters, with so much sad history, you're bound to feel chills in this building.
MYRTLES PLANTATION (ST. FRANCISVILLE, LA)
Plantations are rife with ghost stories. Their haunting histories, notably around slavery, seep into the very soil beneath them. The Myrtles Plantation in St. Francisville, LA is no exception.
The plantation's most notable resident soul is known as Chloe, who was discovered in a photograph in the early 1990s. Other strange things have happened here — or been seen — as well, making this a perfectly spooky place to visit.
THE SHANGHAI TUNNELS (PORTLAND, OR)
Underground tunnels, known as The Shanghai Tunnels, had a very dark purpose — namely kidnapping people to sell into slavery. Knowing that so many people were taken through the tunnels for a life of hard labor is chilling enough, yet some of their spirits never made it out of the tunnels.
Take a walking tour to explore the tunnels — you may hear something you weren't expecting.
Read More: 15+ PERFECT THINGS TO DO IN PORTLAND OREGON
MORE INFORMATION ABOUT YOUR U.S. VACATION
WHERE TO STAY IN AMERICA
Follow us here: Facebook | Twitter | Instagram | Pinterest | YouTube
All articles belong to 365 Atlanta Family LLC, and all photos belong to us as well, unless otherwise noted. It's all copyrighted. Please don't repost anything elsewhere without asking me first. All rights reserved. This site uses cookies to enhance your experience.
We make no guarantees of any price listed on our site. We are not responsible for content on external web sites linked from ours, including linked resources, an external blog post, any partner site, hotel property sites, or affiliate sites. We only write about places we love in an attempt to help you in your adventures, but we can't guarantee you will love them, too.
Posts may contain affiliate links at no cost to you. Several of our trips are also compensated by the respective tourism boards for the city or state we are visiting. This never impacts how we share the destination with you – opinions are always our own and we pride ourselves on that. We do not sell links or accept unsolicited guest posts under any circumstances. Don't even ask.
United States Copyright, 365 Atlanta Family, LLC
View our Privacy Policy | Subscribe to our Newsletter | Contact Site Owner | View Terms & Conditions | About Us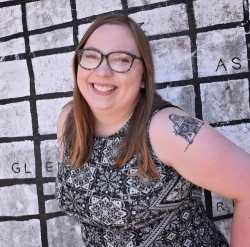 Latest posts by Amanda Finn, Staff Writer
(see all)